Images via Douglas Eliman // 
Could probably buy the whole of Miami…
Floyd Mayweather is swapping boxing gloves for deeds, recently copping an off chops mansion with a bomb view for $18 million USD ($25 million AUD). The pad is located on Palm Island, which is literally a man-made island set on Miami Beach's Biscayne.
The sale comes just a year after his sale of his other Miami pad, located just a few kilometres north in the famed La Gorce and is the latest addition to his expansive real estate portfolio, which ranges from Beverly Hills to Las Vegas and everything in between.
It seems like the latest property is set to become to crown jewel of Floyd's real estate empire however, spanning three stories and 11,000 square feet with waterfront and skyline views. Naturally, decks cover both of the top levels, offering prime positioning over the patio with a birds eye view of a pool, spa and a private dock (which can store a 100-foot boat).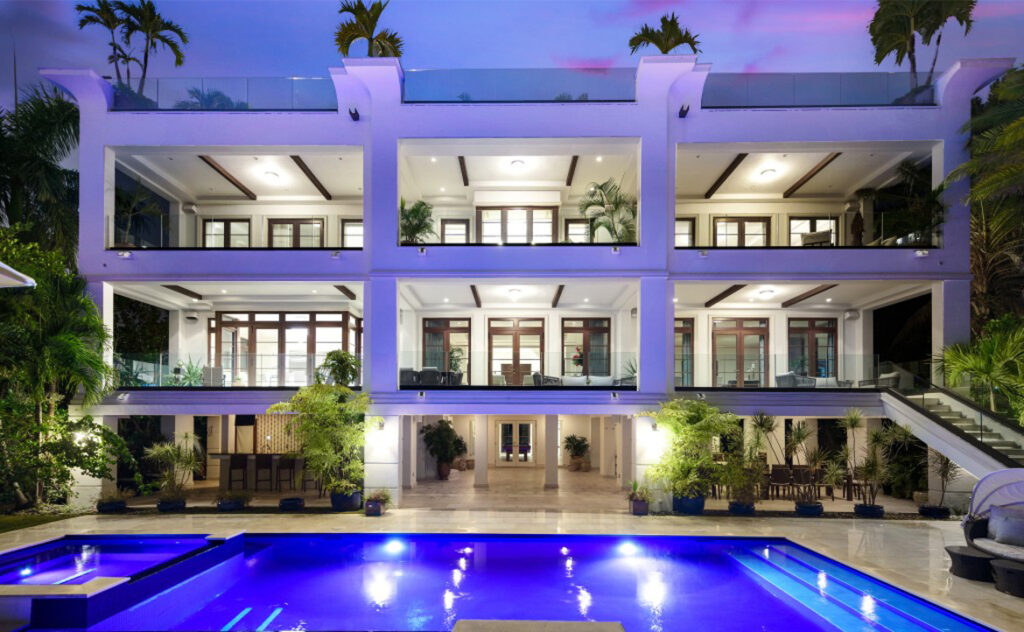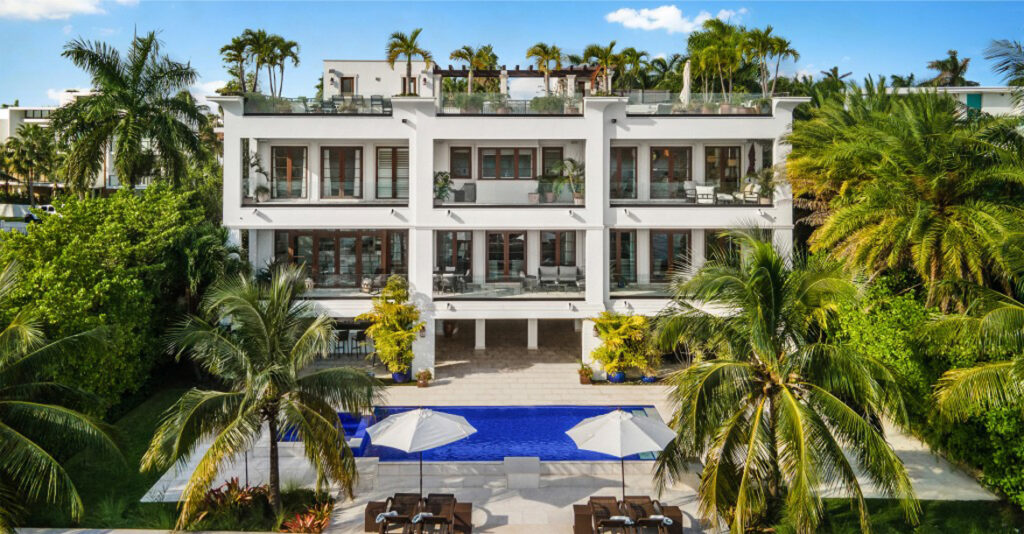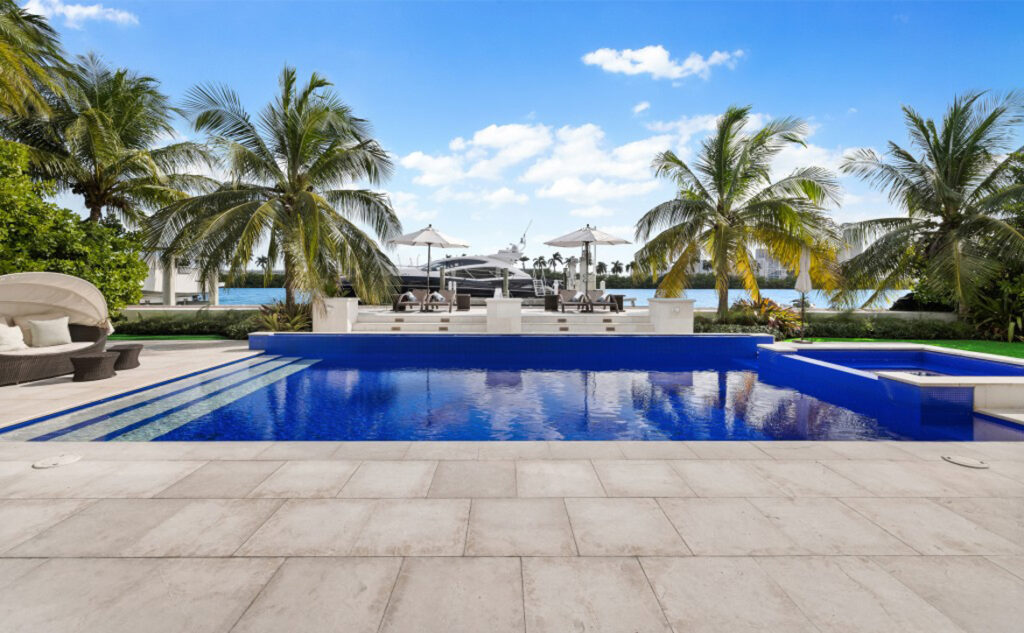 Internally the house boasts nine bedrooms and 10.5 bathrooms (I've always wondered how you can have half a bathroom), along with a movie theatre, gym and game room. It's also got a six-car garage, just in case Floyd ever wants to add gearhead to hist list of monikers. Check out the rest of the mansion below.