The worst festival ever is coming to you.
It went down as one of the biggest flops in recent history, and soon we will be able to relive the festival that turned into a complete and utter shitfight from the comfort of our living rooms. Netflix's new documentary will be taking us behind the scenes and introducing us to the players who were responsible for the festival that never was.
Directed by Chris Smith, who recently made the Jim Carrey/Andy Kaufman documentary Jimmy and Andy, the film seems to take aim at Billy McFarland and Ja Rule, who were considered the major benefactors and players behind the festival which sold out in 48 hours. McFarland received a six year prison sentence and was ordered to forfeit $26 million dollars for crimes relating to the festival, while 'Ja' has denied any wrongdoing or liability.
From the trailer it looks like we will be seeing the events from the perspective of the unpaid workers, through to the endangered punters, which contrasts dramatically to the luxury festival being pushed by influencers leading up to the event.
Fyre: The Greatest Party The Never Happened will be hitting screens. It's understandable, however, if you were one of the people burned (no pun intended) by Fyre Festival, it might be a bit too soon.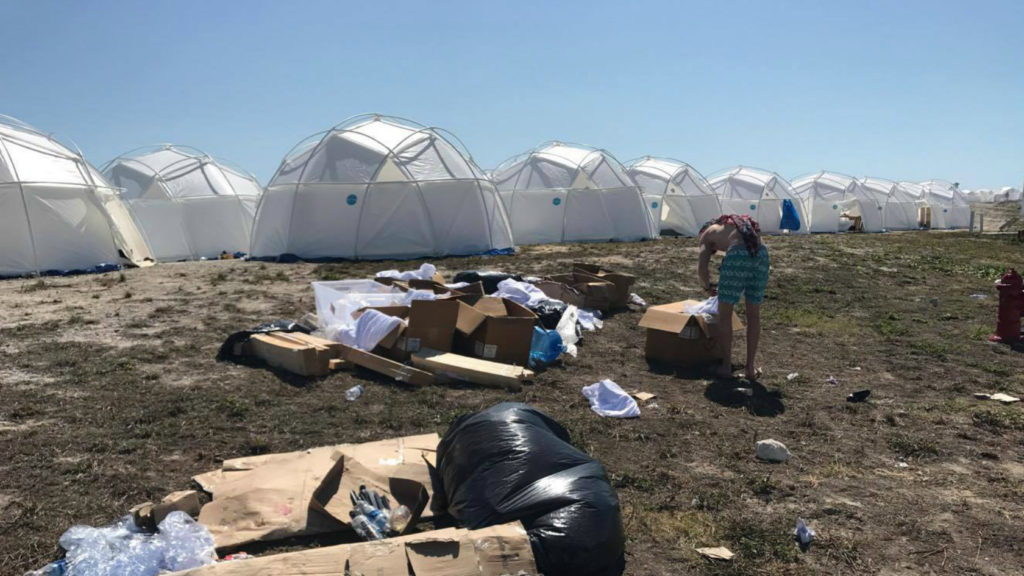 Image via GQ.com //