With a list of stunts that includes slingshot portaloos and horse seimen cocktails, Knoxville's 2007 injury somehow isn't the grossest incident to come from the
Jackass
set. 
Over the course of his career, Jackass frontman Johnny Knoxville has orchestrated some of the most outrageous and oftentimes gag-worthy stunts, but in a recent interview with Variety, the infamous death-defier recalled the one stunt that got a little too close for comfort (in his pants, to be exact). 
While promoting the upcoming fourth instalment of his Jackass film series, Knoxville shared an update on his broken penis after a stunt in 2007 resulted in him wearing a catheter for over three years. Speaking of the injury, which he sustained after a flipped motorcycle landed on his crotch (even writing that made me wince), Knoxville assured fans that his member is still fully functional.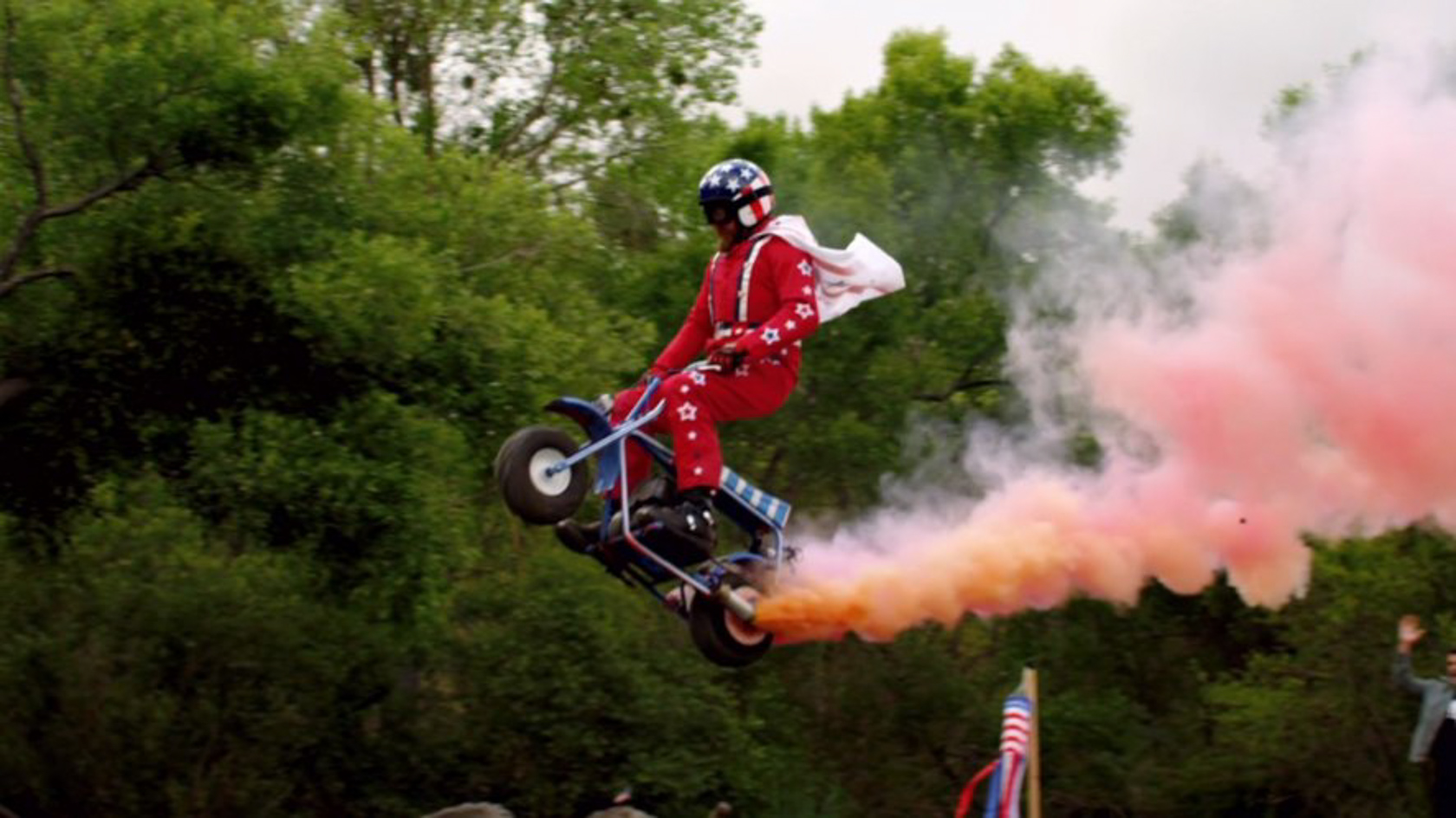 "I broke my gym dog a number of years ago," he said. "That's been well documented… The doctor said a couple centimetres down and it would've been out of commission."
While one must wonder whether he'd still have the balls to continue stunt work if they'd been fully amputated, Knoxville cited his kids as evidence of his well-recovered appendage, telling Variety that he's "had two children since then, so it's in great working order."
https://www.youtube.com/watch?v=s9T0ShBKvEg
Elsewhere in the interview, Knoxville dished on Jackass: Forever, the latest entry in the stunt film series that's set to hit screens next month. Series regulars Steve-O, Dave England and Preston Lacy will all appear in the film, which is rumoured to feature some of the group's bravest (ei, stupidest) stunts yet.