In our new 'Natural Born Influencers' series, we interview young creative talents who are taking the world by storm, presented by Oakley. Sage Erickson wears the Oakley Latch, available at Oakley O stores, online and at Hype DC.
Ocean queen Sage Erickson's career has been heavily decorated since she turned pro in 2008, and she's become known for her infectious personality that's driven by positivity, passion and the desire for a carefree lifestyle.
When she's not surfing, Sage has also dabbled in modelling and art, meaning that we share a lot in common with the Californian star. We headed seaside with Sage to talk about her accomplishments thus far, future plans and just what she thinks of Australians. See the banter below, where you'll also find a few of our snaps with Sage:

You've dabbled in modelling before, is there a time when you think that your extra-cirrciular activities outweighed surfing? How do you keep that balance?
I love surfing not only as a sport but a lifestyle. Along with my position on tour comes extra fun things to do outside of competition! Modeling has been a fun side job not only for the extra cash but wearing some of my favorite brands. I feel honored often to represent rad brands that show case a lot of amazing looks or causes.
I think when social media first came around as a marketing tool I often got caught up in contemplating photos i posted – Whether they were good enough or if my followers would 'like' it. For the past couple of years I've thrown that out and have just posted what i think is cool for the most part. People are either going to like me or not, but the ones I can connect a similar interest in really inspire me! That answer plays into the above question right?
In your video for STAB Magazine, they compared you to Beyonce. Are you a fan of Queen Bey?
I would say she's my inspiration. I've never found much of a connection with her music or persona – well her heartbreak music was pretty touching at one point in my life.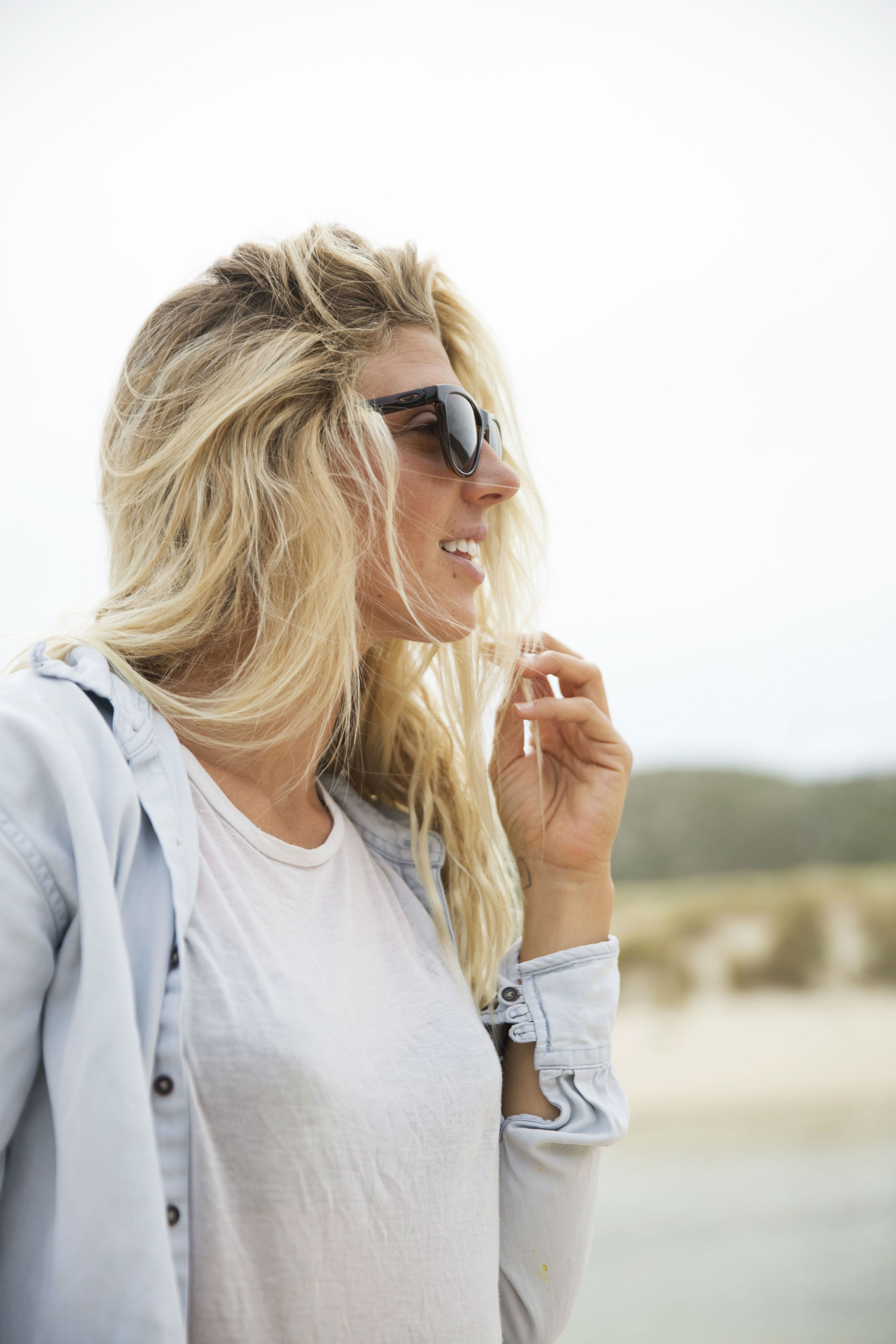 What music do you enjoy on a day at the beach?
That's a loaded question! I love so many different types! Anything alternative or folky. Country on occasion. No rock or heavy metal, that's for sure. I love throwing in some oldies as well, Bob Dylan, Neil Young etc.
You've shown some artistic flair on your surfboards before. What's your favourite design you've created and what did it mean to you?
My art is most definitely not perfect but I'm always working on it. I love drawing animals! Or actually a lion to be specific. They represent strength, leadership and a few other defining traits. I want to always remind myself of aspiring goals and I have, and a lion is just that! I tend to also use a lot of colours. Vibrance brings me joy and i want to always surround myself with that.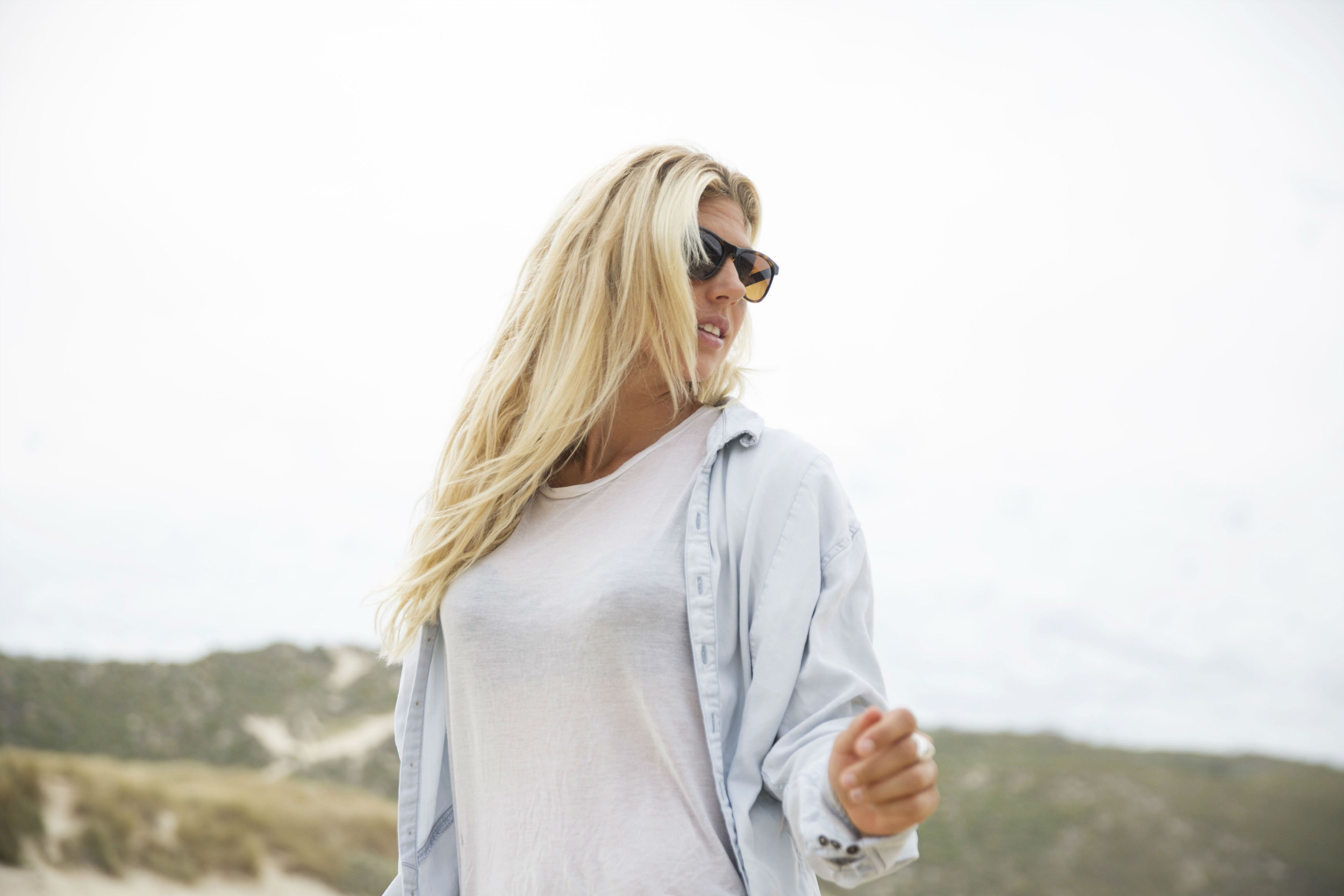 What's the most interesting thing you learned about Australia or Australians on your trips Down Under?
I love the free spirit they have. They seem to be less attached to materialistic things and are always happy to have a good time! Coming from America, we have a pretty structured lifestyle engraved into to us. Do well in high school, get into a great college, move out of home, work to pay off your student loan and have a family. I'm not saying that's a bad thing, but I love the encouragement Australian have to travel and see the world before settling down. With that said, do they ever settle down?
What's your favourite piece of Australian slang or lingo?
I love Vegemite. The word mate is pretty cool. Reckon?
Three things that you don't leave home without?
Journal and a good pen.
What's the key to a good coffee?
Balance!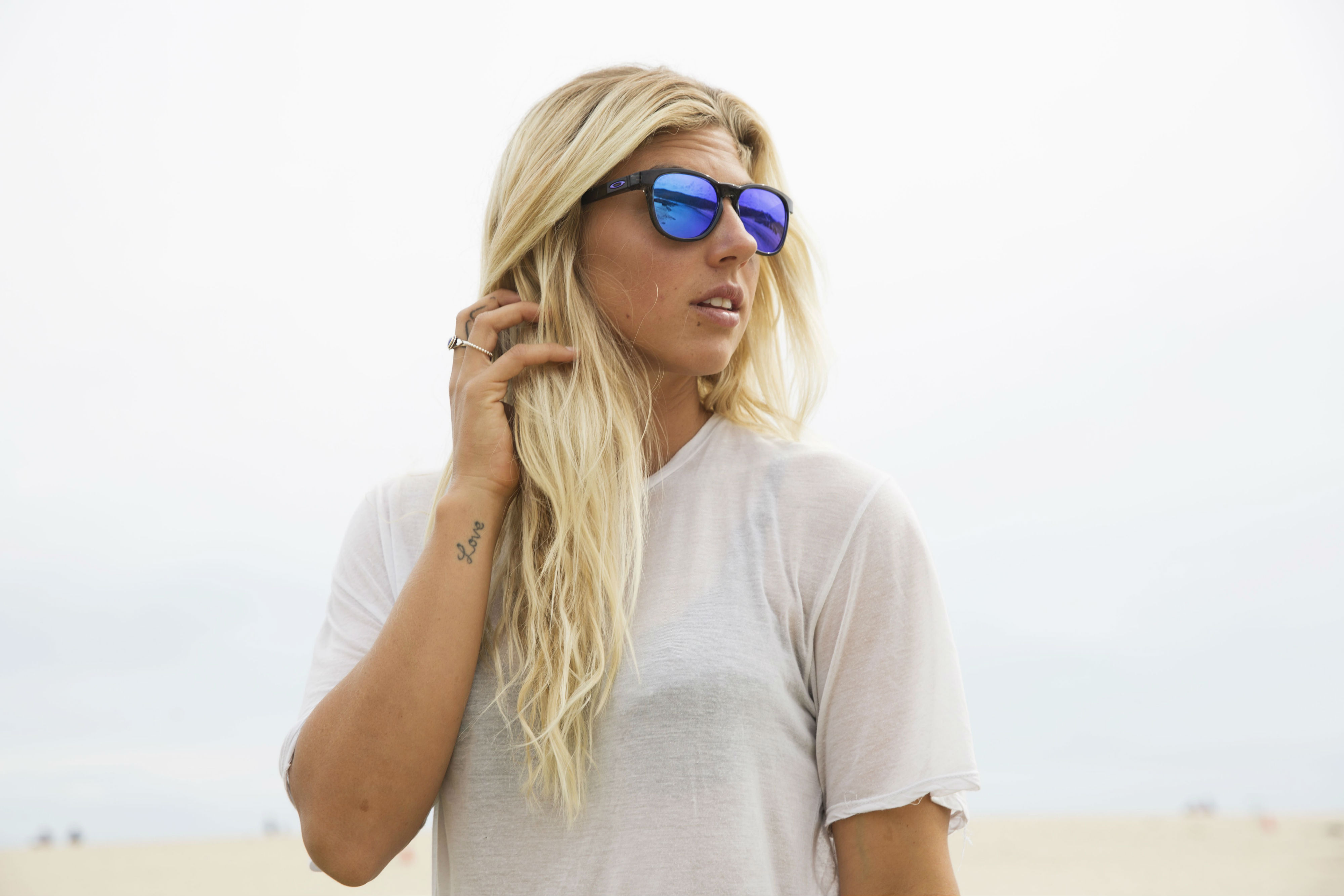 Where do you see yourself living in the future? Is it outside of California?
Six months in California and six months somewhere else – Maybe Northern California! Southern is becoming so populated and my craving for open space nature is growing by the year.
What are some of your goals – in the surfing world and personally – for 2016?
I'd love to solidify my spot in the top 10 for another year.