Words by Amar Gera // 
The ultimate selfie…
We all remember that Oscars photo Ellen Degeneres engineered in 2014, filled to the brim with enough star-power to cast a shadow over the Milky Way. The internet literally exploded as a result. It was the type of Avengers: Endgame-level crossover that's astonishingly rare in Hollywood. And still to this day, there are few photos to rival the legend of this beauty.
That pic was taken six years ago! Do you feel old yet? So much time has gone by, so much has changed. Yes, yes, COVID-19 is the main thing that's probably coming to your mind, but seriously, almost everyone in this pic has undergone some huge change in the last half-decade. So we thought, why not suss out what they've been doing lately (besides self-isolating on lockdown), and catch up with our favourite Hollywood stars?
Check it below.
Ellen Degeneres
The New Orleans talk show titan is still out in full force, hosting The Ellen DeGeneres Show for almost 17 years now. Broadcasting the show from her Montecito home, it seems not even a global pandemic can stop the 62-year-old comedy legend. More recently however, she's copped some heat from past guests, former Ellen Show employees and a disgruntled bodyguard, taking flack for her alleged poor treatment of them. Regardless, she's a comedy legend, and it's good to see she's still doing her thing, even if it's from home.
Bradley Cooper
A lot has changed for Bradley Cooper since 2014. He's now a father, producer, director and still a hunk and a half. But seriously, his recent accolades include producing Joker, starring in the Avengers movies as Rocket Racoon and, of course, directing/ starring in A Star Is Born. The Oscar winning love story is an absolute gut wrencher, garnering widespread acclaim for it's gorgeous direction, music and performances from Cooper and Gaga. For a directorial debut, it's bloody amazing. If you haven't sussed it out, get ready to have your heart split in two.
Meryl Streep
2020 sees Streep ruling Hollywood just as much as ever, most recently killing it in the Greta Gerwig drama Little Women. As of March 2020, she's set to headline three titles on three different streaming services. Regarding Netflix, she's set to star in Ryan Murphy's The Prom, in which she will reunite with her The Hours and The Guardian Brothers co-star Nicole Kidman. She's also reuniting with Steven Soderbergh for HBO Max's comedy Let Them All Talk. And lastly, she's getting her inner voice actor on for the Apple TV+ animated short film Here We Are: Notes For Living on Planet Earth. Are we at all surprised Streep is still killing it in 2020? Fingers crossed all of the above projects go ahead.
Jennifer Lawrence
The last six years has seen Kentucky-born Jennifer Lawrence continue to push the envelope on-and-off screen, starring in everything from the 2017 psychological horror Mother! to 2018's espionage thriller Red Sparrow, proving she can do absolutely anything she sets her mind to on the big screen. She's set to star in and produce the independent drama Red, White and Water. She's also starring in the Netflix Comedy Don't Look Up, as well as Paolo Sorrentino's film adaptation of Teresa Carpenter's book Mob Girl. Adding to her never-ending to-do list, she's also set to produce a film adaptation of the Hannah Kent novel Burial Rites, which follows the story of the last woman to be executed for murder in Iceland.
Channing Tatum
Alabama Hunk Channing Tatum has done his fair share in the past couple of years, starring in an array of successful films such as Magic Mike XXL, Quentin Tarantino's The Hateful Eight, the Coen Brothers epic Hail, Caesar!, Logan Lucky and countless more. He's also taken Magic Mike live show all across the world, helping punters get their own special Magic Mike experience live and up close.
Julia Roberts
Julia Roberts is one of the most iconic actresses to grace a screen, starring in films such as Pretty Woman Oceans 11 & 12, Duplicity, Money Monster and countless more. She's been a bit quiet in the last couple years, her latest film being 2018's drama Ben Is Back, which follows a mother trying to help her addict son after he returns home from rehab. It seems like she doesn't have any projects planned as of now, but no doubt as Hollywood starts to pick up again that'll soon change.
Kevin Spacey
On a more serious note, Kevin Spacey continued to star in the critically acclaimed Netflix series House of Cards and a range of other films since the famous Oscars photo. More recently, he's been accused of various instances of sexual assault, initially by actor Anthony Rapp, which then prompted countless others to come out with similar accusations. As of 2020, all charges against Spacey have been either dropped or dismissed, with the most recent criminal assault charge being dropped in 2019 after the massage therapist who accused him died of cancer.
Brad Pitt
Brad Pitt has had a crazy couple of years, racking up some impressive performances in films like The Big Short, Allied, Ad Astra and most recently Quentin Tarantino's Once Upon a Time in Hollywood, for which he won the Academy Award for 'Best Supporting Actor'. His upcoming projects include serving as an executive producer on the crime-comedy Kajillionaire, political-comedy Irresistible and drama-film Blonde, but it seems he isn't set to be getting back in front of the camera any time soon.
Lupita Nyong'o
Oscar winner and overall trailblazer Lupita Nyong'o has gone from strength to strength in the past couple of years, taking on numerous roles such as Maz Kanata in the Star Wars Sequel Trilogy, total badass Nakia in Marvel smash Black Panther, as well as linking up with Get Out director Jordan Peale for his critically-acclaimed horror Us. She's set to star in the 2021 spy film 355, directed by Simon Kinberg and featuring an all-star female cast starring Nyong'o, Jessica Chastain, Penelope Cruz, Diane Kruger and many more. No doubt the next couple of years will see Nyong'o continue to dominate Hollywood like she's always been destined to.
Peter Nyong'o
Not gonna lie, there's not much out there about Lupita Nyong'o's brother, but he took up so much of the photo we couldn't not include him. Anyway, here are some selfies he's taken with Hollywood stars.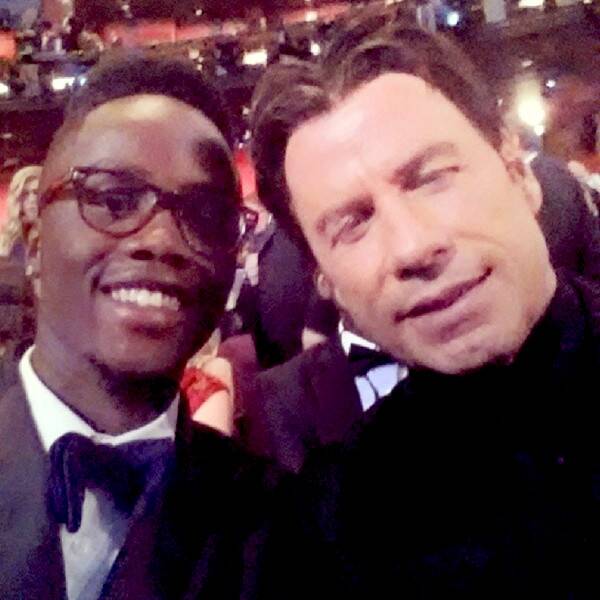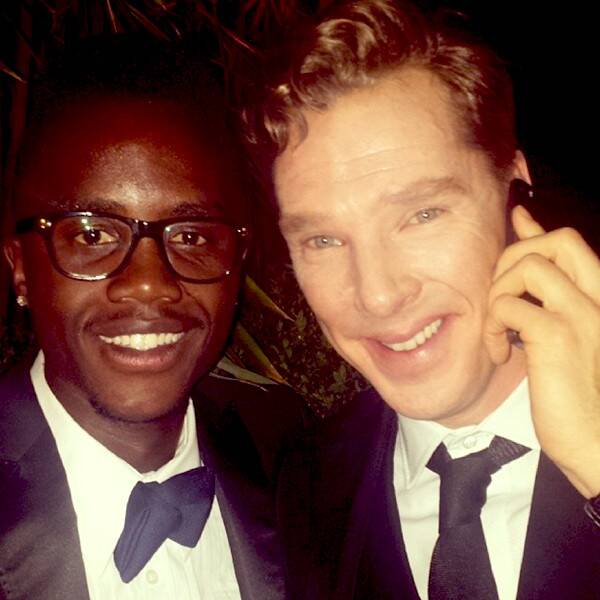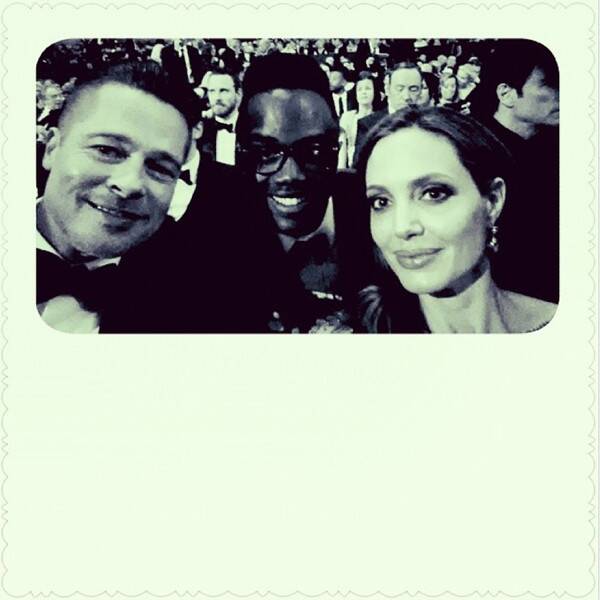 Angeline Jolie
Angeline Jolie has continued to take on interesting and diverse roles since 2014, whether it be as an actress, director, writer or producer. Recent notable roles include 2014's Maleficent, directing the war film Unbroken and By the Sea, which she directed and starred in alongside her then-husband Brad Pitt. Her upcoming projects include the fantasy-drama The One and Only Ivan, American-thriller Those Who Wish Me Dead, and Marval's upcoming superhero film The Eternals.
Wow, I still can't get over the fact that it's been over five years since that photo! So much has changed, but it stills feels like yesterday. It's got us a little nostalgic for the pre-COVID times, but regardless, we'll definitely get back there soon, and be able to appreciate the simple pleasures a whole lot more as a result.