Words by Soph Hadley //
Sometimes this job can be really tough…
As plant-based lifestyles are becoming common worldwide, whether it's for personal health benefits, concerns for animal cruelty, or to lessen one's environmental footprint, we want to make it easier for you to have a fulfilling night out in Sydney without your taste buds missing out. So, I have taken it upon myself to visit Sydney's finest restaurants (and eat an astounding amount of food within them) in order to compile a list of my favourite plant-based alternatives just for you.
Alibi Bar & Dining (Woolloomooloo)
Based within the Ovolo Hotel, Alibi Bar and Dining is all about the consumer's experience. The world-renowned plant-based chef, Matthew Kenney believes that simple, clean eating should never compromise on taste (and we totally agree). The modern and groovy approach to fine dining is paired perfectly with the food which is seriously out of this world delicious. Whether you are completely animal free or not, you should not have to go cheese free and Alibi has you covered with a trio of cashew-based cheeses. I highly recommend the charcoal steamed buns and you most definitely should order a few sneaky cocktails to accompany them!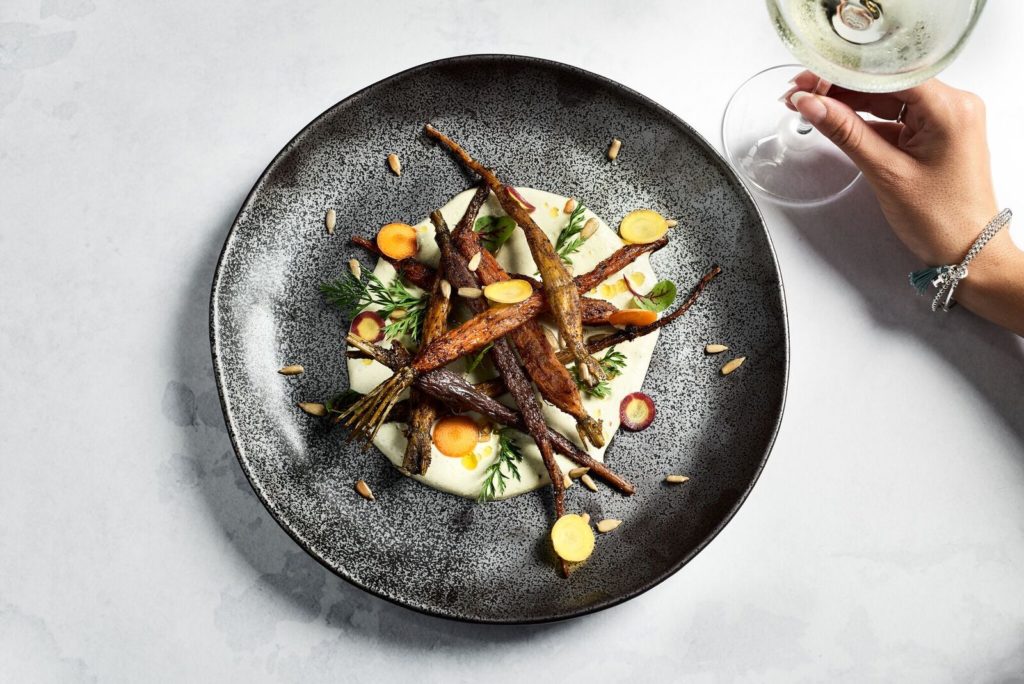 Orchard Street (Bondi)
What started as a juice cleanse dispensary has morphed into the cutest café which now offers plant-based meals and treats, all on a sunny corner in Bondi! We popped in to try some of their raw, veg health bowls and we weren't disappointed. Although we took our food down to the beach to enjoy it in the sun, the relaxed and comforting atmosphere of the café is enough to make you want to stay there forever.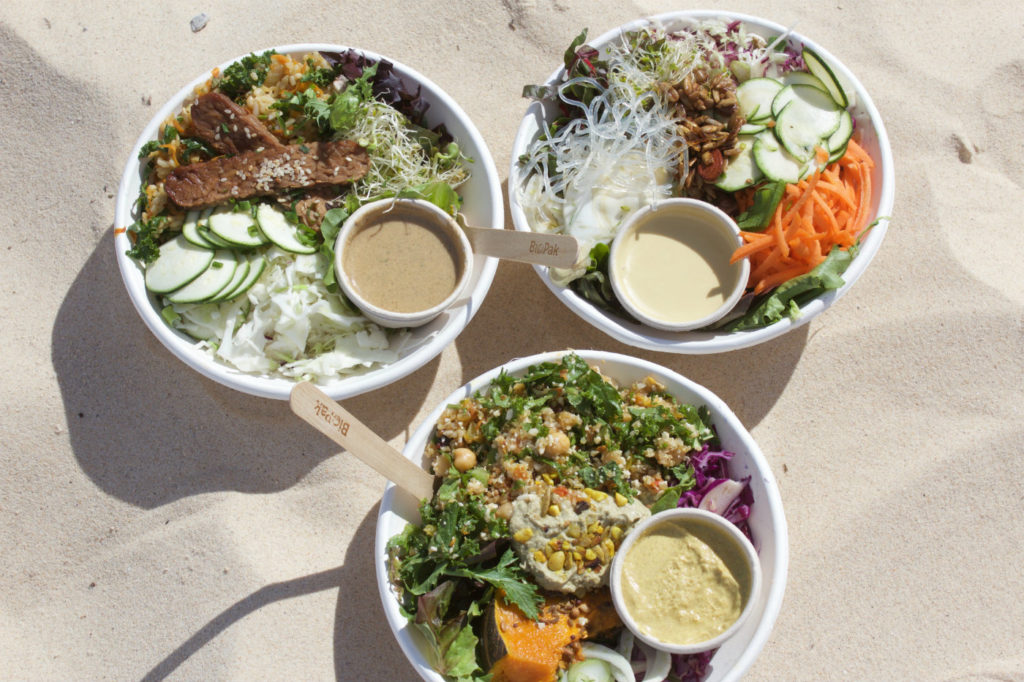 Bodhi Restaurant Bar (Sydney City)
Established in 1988 and family owned and operated for three generations, Bodhi is a stunning restaurant located in the middle of Cook and Philip Park under St Mary's Cathedral, in the heart of the city. With a range of seasonal mouth-watering dishes to choose from, specialising in vegan Yum Cha and Pan-Asian cuisine, I couldn't recommend Bodhi more.
After 21 years of providing environmentally friendly and (not to be dramatic but) life-altering food, along with an authentically trendy atmosphere, Bodhi has nailed vegan eating. Our very own Jack Bennet has admitted to having dreams about the 'light crispy finger eggplant' almost a month after eating there, so if you know what's good for you, try them out.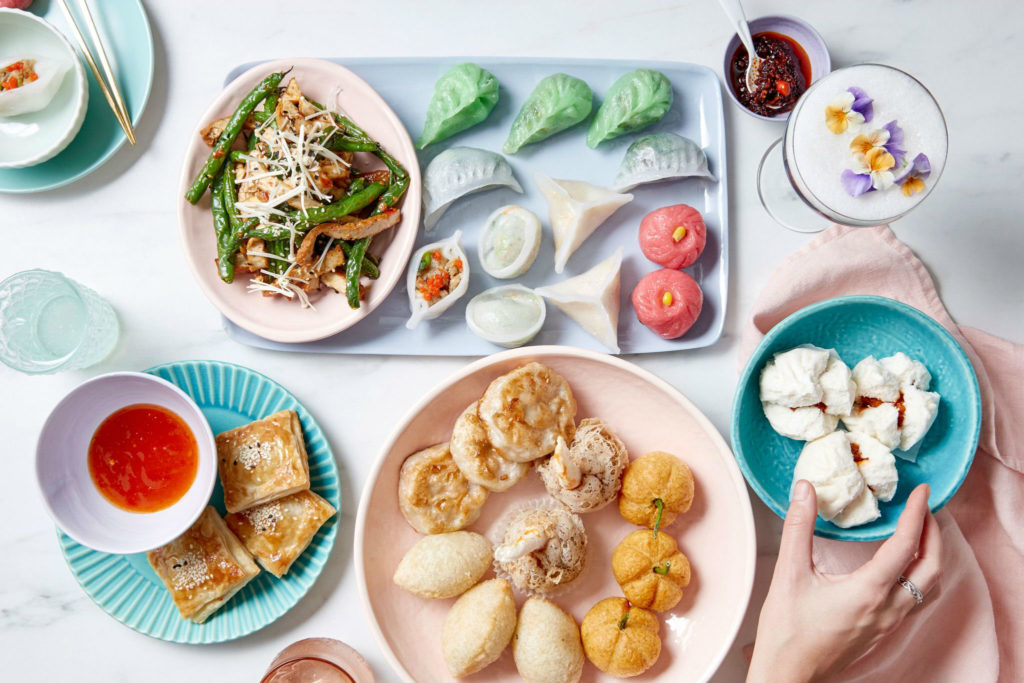 Longrain (Sydney City)
With three different locations including Melbourne, Sydney, and Tokyo, Longrain is certainly one restaurant in the centre of Sydney which you should try. Using carefully sourced ingredients in order to create fresh, zingy flavours, Longrain is an all-time favourite of ours. The South East Asian style of cooking allows for the perfect harmony between four essential elements; hot, sour, salty and sweet. The dedicated vegan menu includes Thai eggplant, an insane green curry and the best vegan salt and pepper squid (made out of tofu) that I have ever tasted.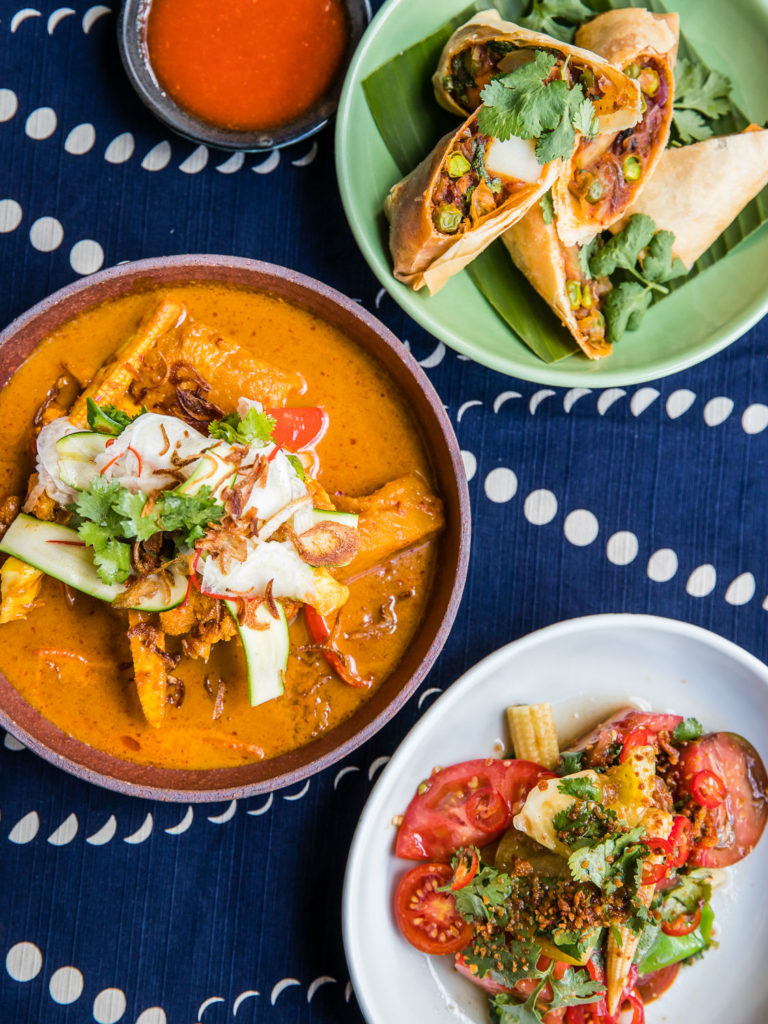 Mark and Vinny's (Surry Hills)
This cute little spaghetti bar is certainly one to hit up. With its warm ambience and seriously stylish aesthetic it would be enough for me to go just for the cocktails alone (they have over 50 on the spritz menu), but man oh man, Mark and Vinny's has created some insanely delicious pastas which rival those of Italy's.
With a spritz in hand, I demolished some vegan pasta dishes and let me tell you, just the thought of my experience there has me drooling. Such a simple concept has smashed any expectation I may have had, with vegan alternatives such as the Charcoal Bucantini (essentially a fancy vegan carbonara) and the plate of eggplant balls is sensational. Under no circumstances should you skip dessert at Mark and Vinny's because the Vegan No-tella Ravioli is worth every calorie.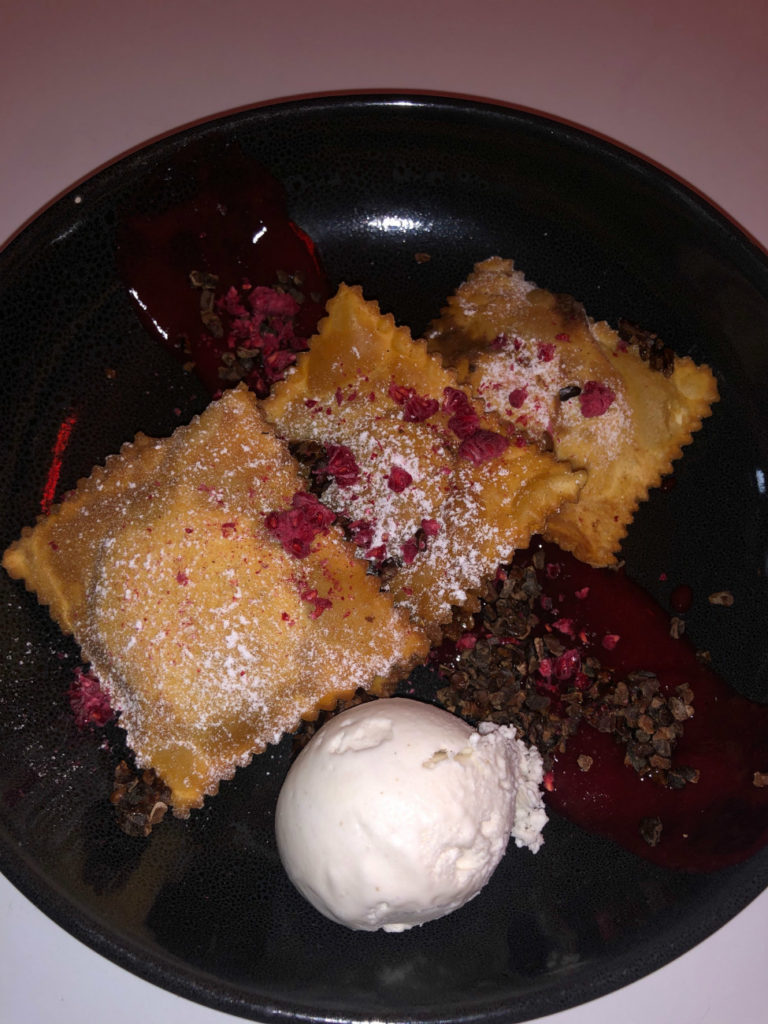 The Hold (Manly)
The hold has created an awesome place to drink and eat casually in Manly. Tucked away next to Insitu, just off the Corso, the sailor themed restaurant is perfect for a hearty meal with a plant-based substitute for everything on the menu. The extensive burger menu is staggering as they have recreated insanely yummy meat-free versions of every burger available.
This hip little restaurant offers some cocktails which will blow you away. I suggest popping down here on a Tuesday for The Hold's weekly Tequila Tuesday night where they serve $5 shots of tequila with a slice of orange and cinnamon rather than the classic out-dated lemon and salt.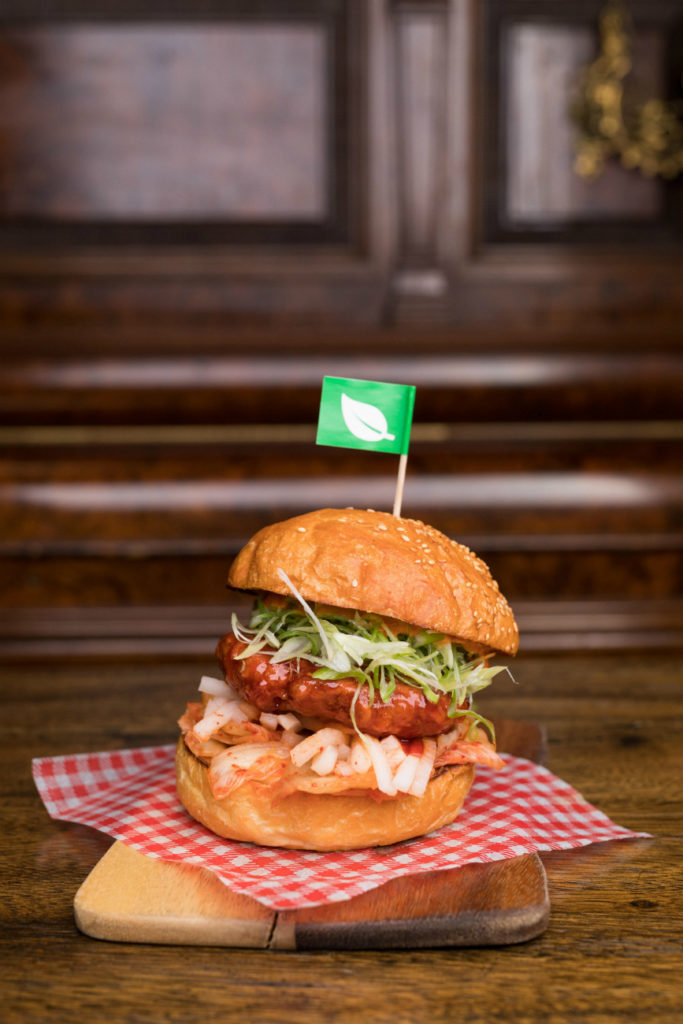 Bad Hombres (Surry Hills)
Craving Mexican food but wanting to eat less meat? This all vegan, Mexican eatery is 80's inspired and has the sickest party vibe with dishes which are inventive without being challenging. Bad Hombres is genuinely some of the best Mexican cuisine I have ever had the pleasure of eating with some sick music and a seriously funky vibe. With very little signage to display that the restaurant is completely plant-based, I would have had no idea when chomping down on some mammoth nachos that I wasn't ingesting meat.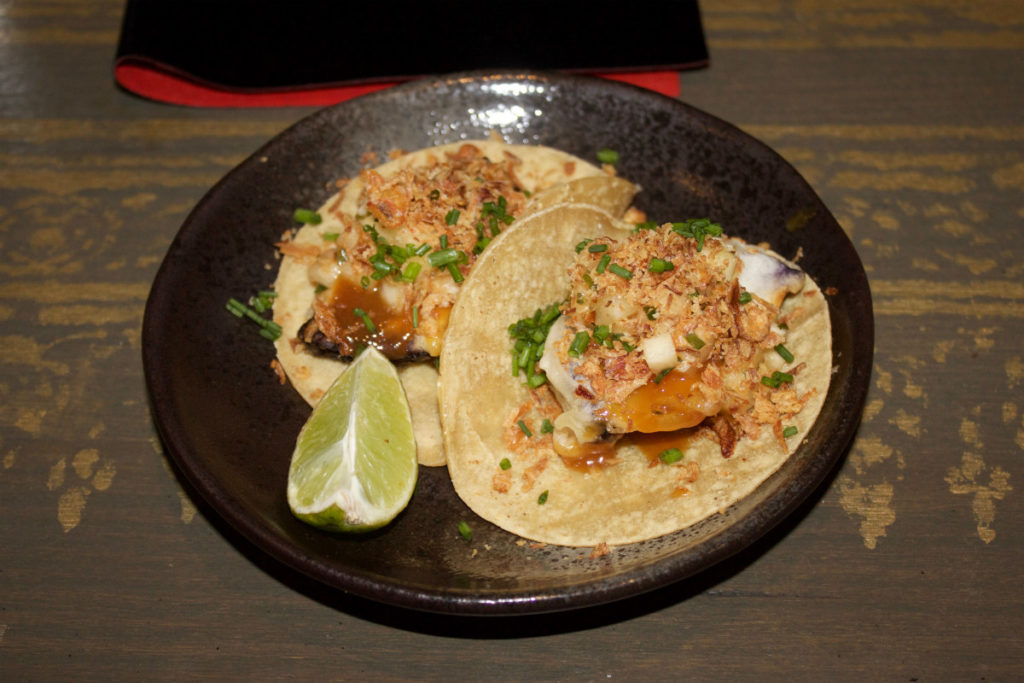 Little Turtle (Enmore)
This vegan Thai restaurant is pulling out all of the stops with fresh, health-conscious Thai food. The menu is extensive with so many mushrooms, we have died and gone to heaven. Rather than attempting to replicate meat-heavy dishes, The Little Turtle has created alternatives to Thai cuisine by using an array of fresh vegetables. It will blow your mind, trust us.