Words by Christopher Kevin Au // Image by Dana Washington
Whether it's the global hype surrounding Straight Outta Compton or the undisputed reign of Kendrick Lamar, there's absolutely no denying that West Coast hip-hop has been undergoing an immense resurgence.
Australia has been feeling the effects, too – in recent years we've been treated to tours from current talent like YG, Ty Dolla Sign & Tinashe as well as OG veterans including DJ Yella, DJ Quik and Ice Cube. We also chatted to DJ Mustard about $4000 Versace jacket which was a huge vibe. There seems to be no shortage of talent breaking through in California, and Joyce Wrice is one of our new favourites. Influenced by foundational stars like Timbaland, Missy Elliot & Usher, she delivers intimate and sultry R&B jams that recline comfortably somewhere between the bedroom and the club dancefloor.
Having already collaborated with the likes of Dom Kennedy – 'My Type of Party' is still the fuckin' jam – Joyce continues to impress on her Stay Around EP that dropped over the weekend. It's a cohesive little bundle that'll definitely get some replay value next Valentine's Day, while it's on repeat in the LWA office as we speak. Now based in Los Angeles, we got Joyce to name her five essential spots in the city – so if you're planning a holiday over there soon, fit these into your schedule! Hopefully we see Joyce on Australian shores soon, but in the meantime, give Stay Around a spin:
The Underground Museum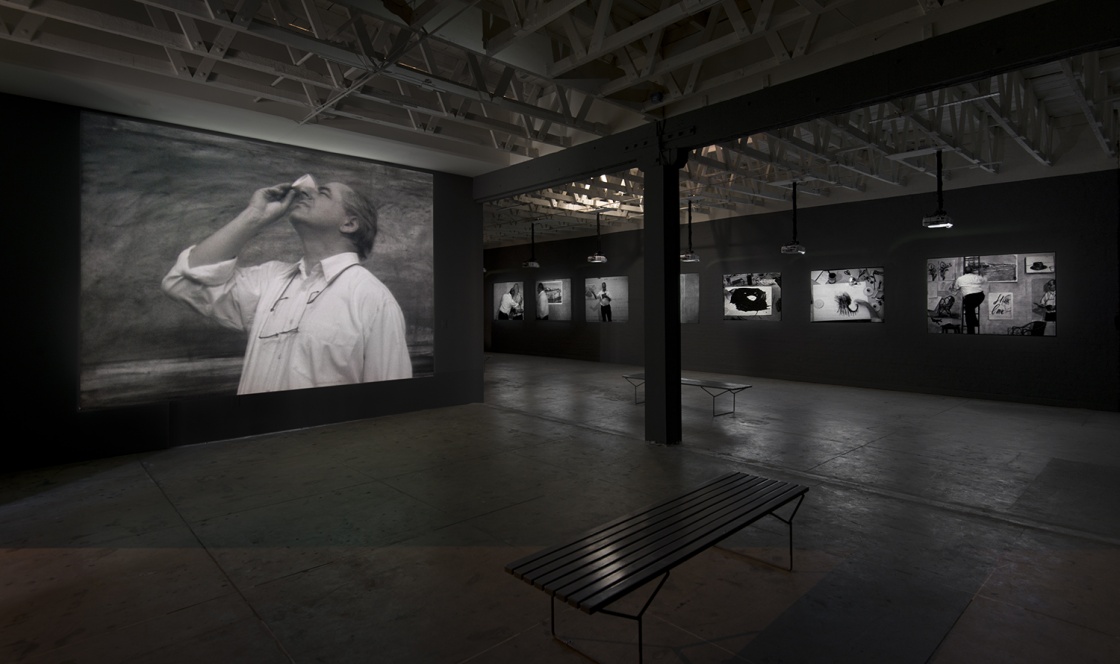 I really love how Noah Davis' (founder) goal for this museum is to bring museum-quality art to an underserved community for free. There are art exhibitions, live events, and film screenings always going on and two of my favorite parts of the museum is the outdoor garden and bookstore. Some days I borrow a book from the bookstore and read in the garden. It's very serene and peaceful.
3508 W Washington Blvd, Los Angeles, CA 90018 [Image by Brian Forrest]

The California African American Museum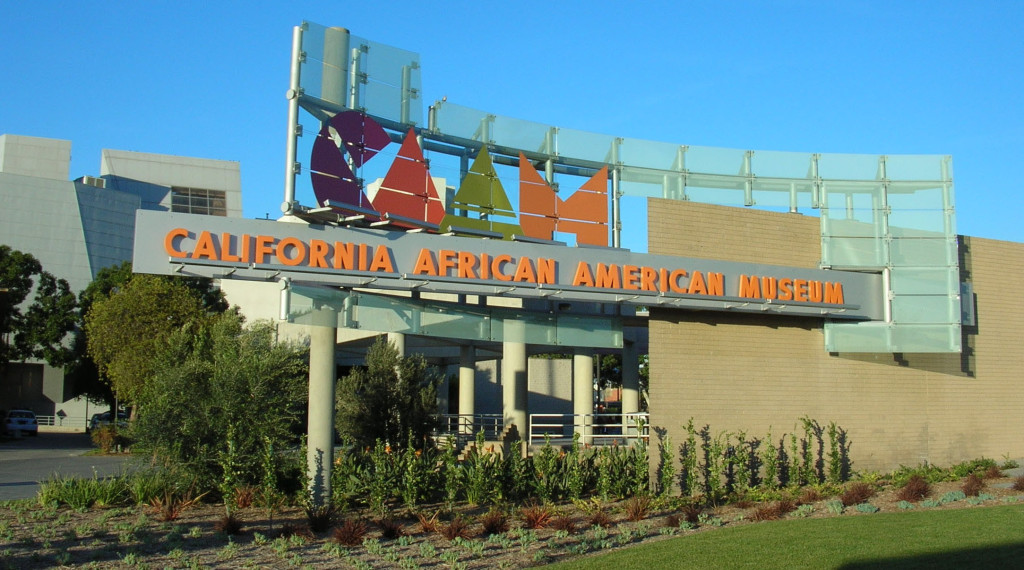 I recently went to this museum for the first time and learned a lot about African-American art, culture, and history regarding California and the western United States which is where I'm from and where I've lived all of my life. One of my favorite exhibitions that is happening right now is by Overton Loyd. He is responsible for many album covers for George Clinton and the Parliament Funkadelic-Collective. As a music lover, it was exciting to see two exhibits that had to do with funk, soul, and hip-hop. One of the great things about this museum is that it's very close to the metro station near USC and there are a few more museums around it as well as a rose garden!
600 State Dr, Los Angeles, CA 90037
Watt's Coffee House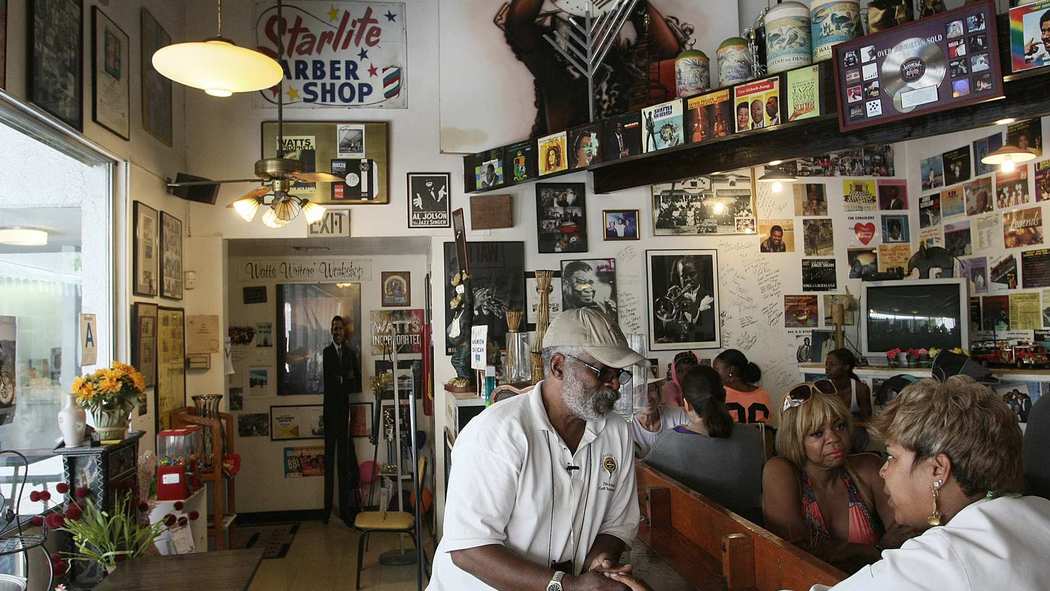 Built in the 1960's, this coffee house is a historical space where musicians, poets, activists, and artists would gather at following the Watts Rebellion in 1965. If you enjoy memorabilia like me, you will really appreciate this soul food and Southern cooking restaurant. The walls of this restaurant are lined with posters and photos from the 1960's and '70's that I couldn't keep my eyes off of.
1827 E 103rd St, Los Angeles, CA 90002 [Image by Gary Friedman/Los Angeles Times]

K-Zo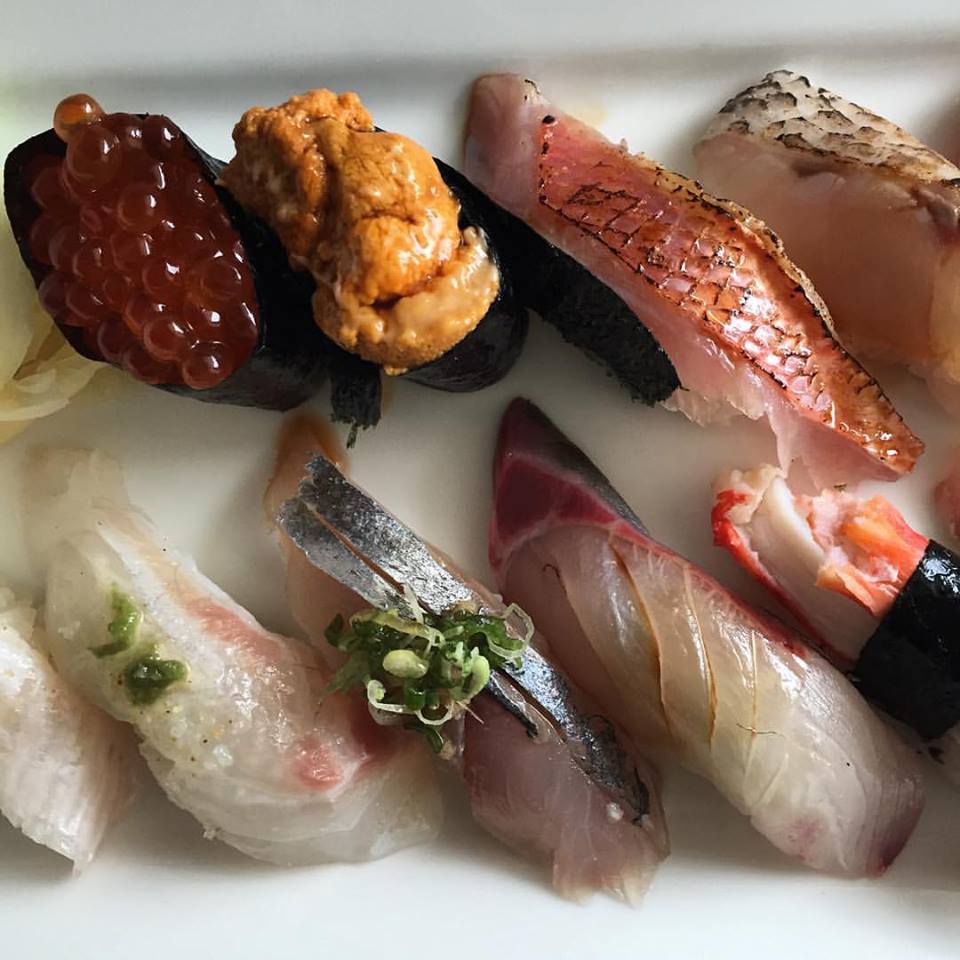 I love Japanese food. I may be a little bias because I am half Japanese, but even if I wasn't I'd recommend this sushi restaurant. If you are up for trying unique and rare fish, this is a great place to do it at! My favorite is the Golden Eye Snapper and Japanese Scallop with Yuzu Kosho. Enjoy!
9240 Culver Blvd, Culver City, CA 90232
Painted Bird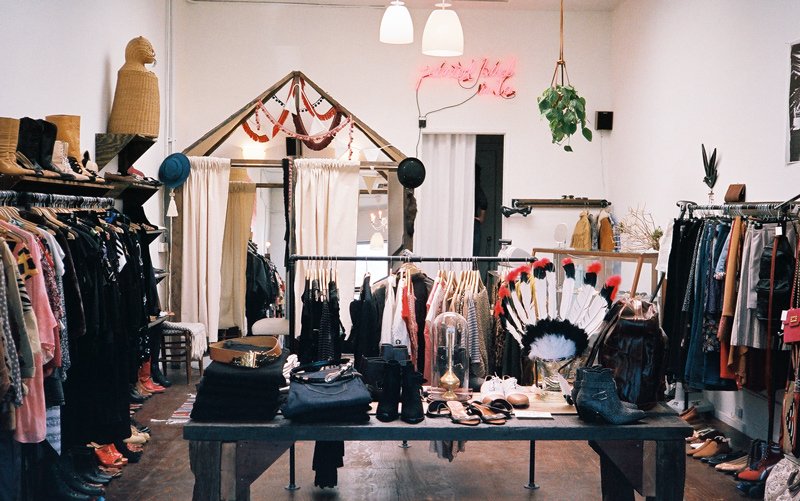 I usually shop on Etsy for vintage/used clothing but this is one of my go-to vintage spots in LA. The prices are very reasonable and you can also sell your own clothes as well.
4208 Santa Monica Blvd, Los Angeles, CA 90029