Conclude your Mardi Gras celebrations with a much-needed feed.
In celebration of Sydney's Gay and Lesbian Mardi Gras, the folks at Absolut and Heaps Gay have announced their annual feast event, The Roast, which will set its tables on March 6. Raising a glass to LGBTQIA+ talent in the worlds of food, comedy, dance and theatre, the Sunday afternoon feast will be hosted by The Refectory in Camperdown, and promises a four-course banquet prepared by Anna Polyviou.
For their part, long-standing ally Absolut will curate the drinks menu, pairing the Sunday roast with an array of post-Mardi Gras cocktails. On the entertainment front, diners will enjoy a stacked lineup of the country's most celebrated queer artists, from the DJ decks of Stereogamous to a performance from Sydney queen Tyra Bankstown, with some other special guests making appearances throughout the afternoon.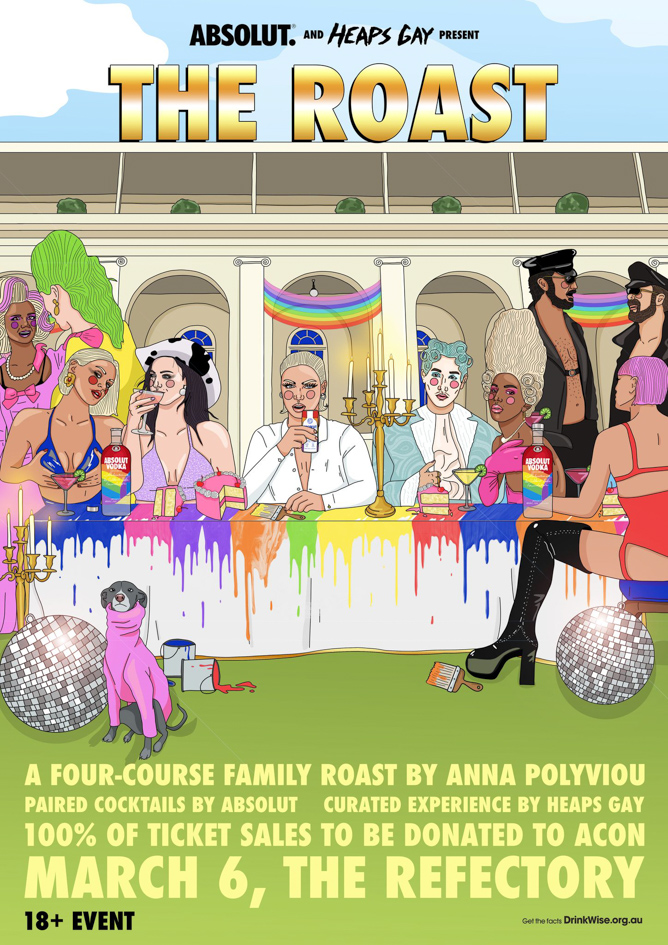 The event, which joins a long list of safe spaces curated by Heaps Gay, intends to break the mould on traditional families and moments , welcoming all LGBTQIA+ Sydneysiders and their chosen families to the table. Tickets are available now here, with all proceeds supporting Australia's largest gender diverse health service, ACON. Scroll down for more info on Absolut x Heaps Gay's 'The Roast.'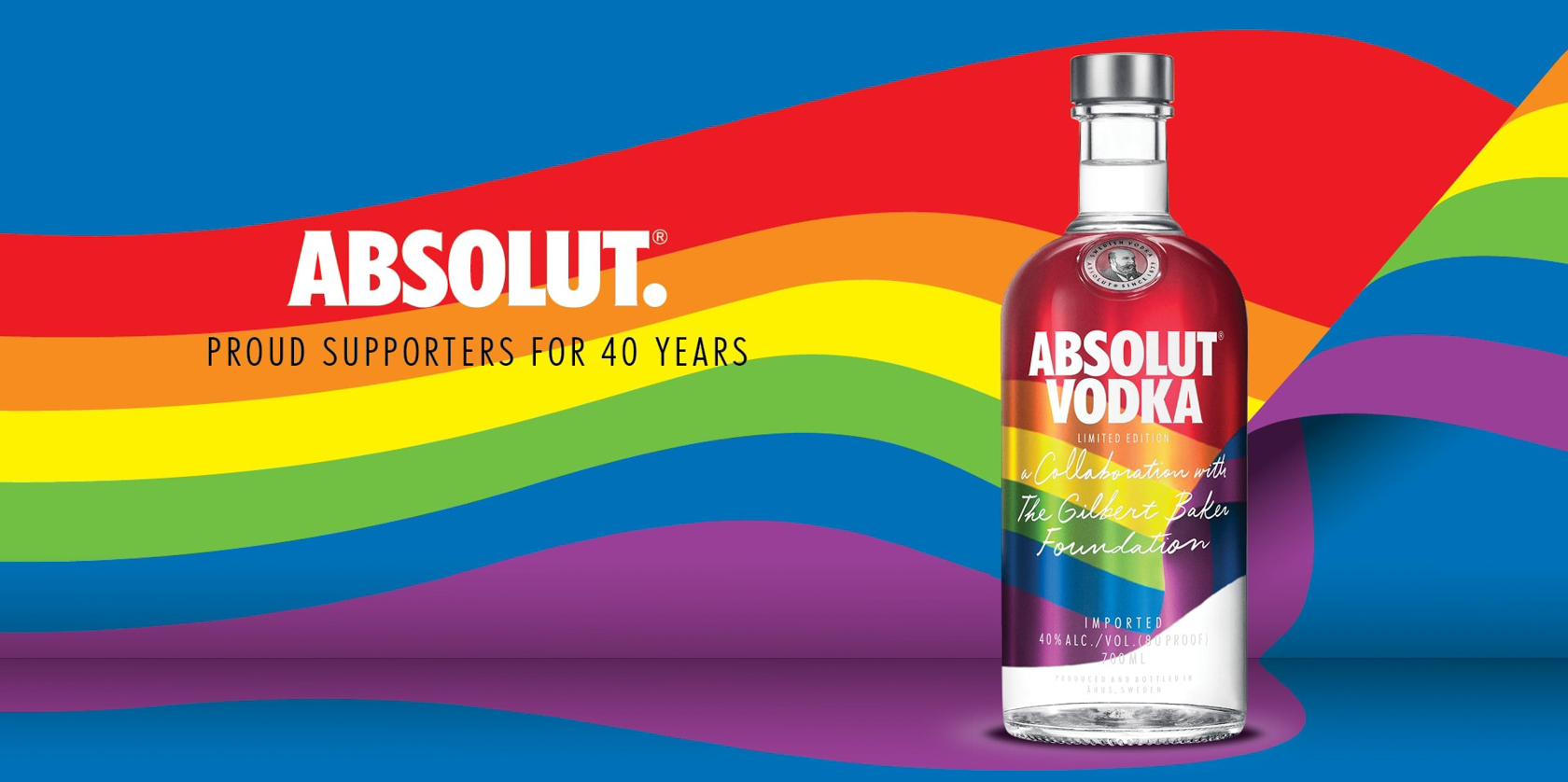 ABSOLUT & HEAPS GAY PRESENT: THE ROAST
THE REFECTORY, THE UNIVERSITY OF SYDNEY
SUNDAY, MARCH 6
TICKETS HERE
MENU: 
ANNA POLYVIOU
MUSIC BY: 
STEREOGAMOUS
TIMOTHY & THE HEART STRINGS
PERFORMANCES BY: 
TYRA BANKSTOWN AND THE BLAQ MOLES
HOUSE OF SILKY
+ SURPRISE SPECIAL GUESTS