Newy, ya son-of-a-bitch, it's been way too long. How have you been?
It's time to cancel your plans for Wednesday night (and most likely Thursday morning) – we're hosting a shindig that's gonna top the '97 and '01 grand finals combined… Well maybe not that good, but it's gonna be a shit-tonne of fun when we team up with Tecate and our fave funnyman Dunni to take over our favourite pub, The Family Hotel.
You can expect a sizzling DJ set from Dunni, LWA giveaways, cheap eats from the vegan master chefs Greaser's, $5 Tecate tins and more. Do the right thing and give your boss the heads up that you ain't coming in on Thursday and let's boogie.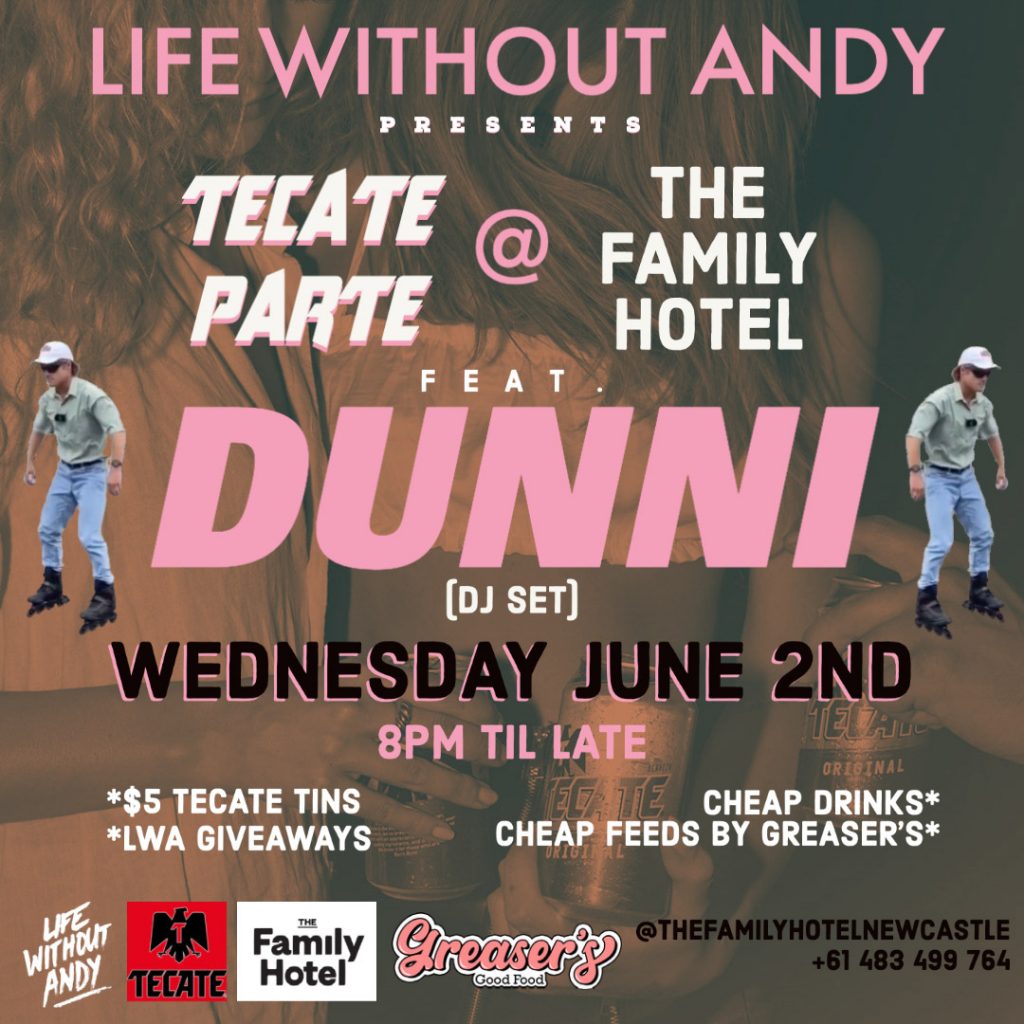 The Family will also be hosting a huge psych rock party on the June long weekend – hit their Instagram here for deets. SEEYA WEDNESDAY
View this post on Instagram