Known for their legendary backpacks, Herschel have just unleashed their hardest bag yet…
If there's one thing we've learned from years of travel, other than getting to the airport early allows for more time at the airport bar, it's that Herschel are the creme de la creme of bags. And as easy as it would be to start making jokes about doing bags on the weekend or them having more bags than your shifty mate from school, what we're talking about is dead serious…. kinda… not really.
The news is Herschel have just entered the hardshell chat with the must-have luggage for frequent (or even not-so-frequent) travellers. The collection, which is offered in two carry on sizes and two standard sizes: Carry On, Large Carry On, Medium and Large, is made for those longer journeys where a soft bag just isn't cutting it.
The features read more like a Tesla than any other luggage you've owned. They've got silent-rolling inset Hinomoto wheels, a retractable multi-stage locking trolley handle, a TSA-approved combination lock and a split design with storage features that make packing and unpacking effortless.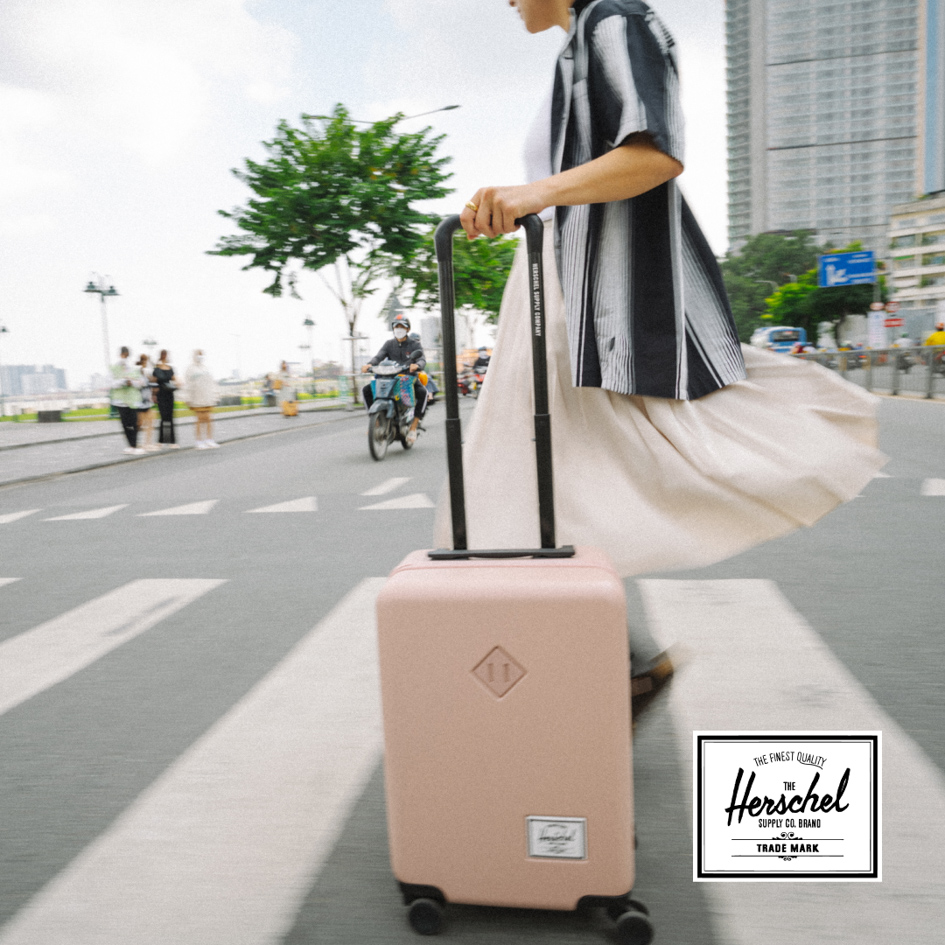 Plus, the entire range is constructed with the brand's 100% polycarbonate EcoSystem™ Hardshell. Meaning it's made from 70% recycled road= barricade material, with each piece is finished with Herschel Supply's signature diamond detail—a nod to the brand's popular range of Herschel Heritage™ bags.
The Herschel Heritage Hardshell comes in five colours: Black, Ash Rose, Gargoyle, Bluestone. Check them out below and head here to shop it now: