The fast food chain's latest product somehow makes KFC and high fashion synonymous…
Usually inhaled after a particularly debaucherous evening, KFC isn't exactly the picture of luxury, but the fried chicken giant is challenging this image with the release of "The Wrapuette." Custom made to both warm up and carry the chain's Twister Wrap range, the limited edition handbag is crafted with Italian leather (fittingly grease-proof), with the famous Colonel fronting the bright red purse alongside a metallic "KFC" keychain.
Cleverly deemed "FASH-HEN," the Wrapuette follows KFC's previous promotional products like flavoured nail polish, and comes with a price tag of around $350 AUD (roughly 43 Twisters). The purse-meets-lunchbox makes use of the Y2K Baguette silhouette to best hold the oblong-shaped snack, and is lined with heating insulation (to avoid salmonella, we presume).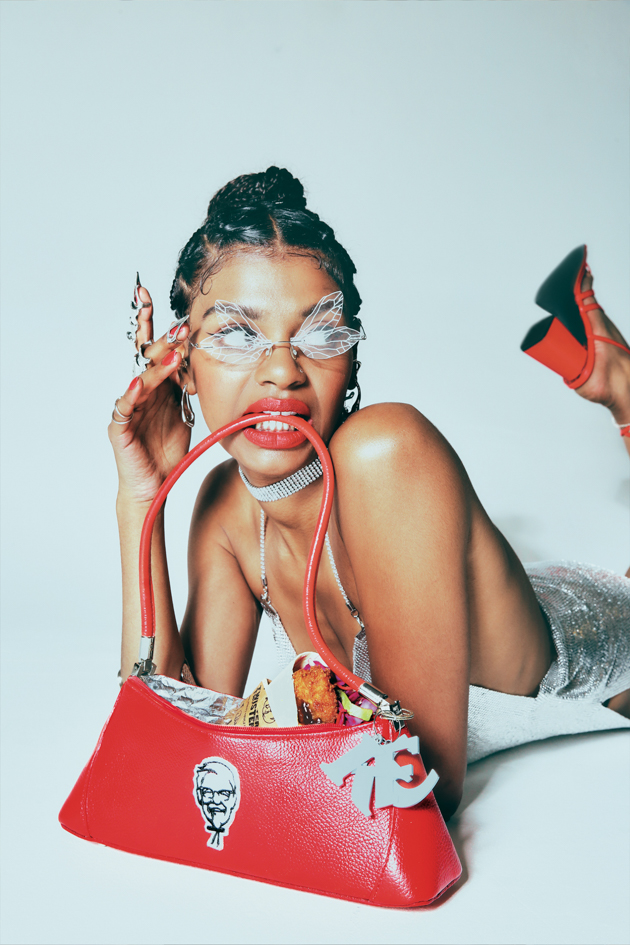 All proceeds from The Wrapuette go towards the KFC foundation, and you can get your hands on the limited run by joining the waitlist here. Peep below for more of the fast food giant's fashion foray.