With festival season approaching fast in the coming months, we teamed up with Tuesday Without alumni Natalie Mals, surf model Ivy Miller and streetwear pioneers Stussy to hit the day-long dancefloor for some tips on how to do it right.
There's no doubt that 'festival fashion' is well and truly an actual thing now, and the key is to get something stylish while fully functional. Don't be one of those girls who stumbles through half of the festival in kitten heels, or the bro that wears a skin-tight muscle singlet in the pouring rain just to display your summer rig. Stay comfortable and dress to the conditions. Be aware that it's gonna get a whole lot colder after sundown, so bring a light jumper that can be zipped open and tied around the waist – because there's nothing shittier than eating an overpriced gozleme in pitch-black darkness while you get mild hypothermia. Lastly, get something that allows premium movement and limb extension for you to cut other-worldly shapes. Nat and Ivy show you how it's done below: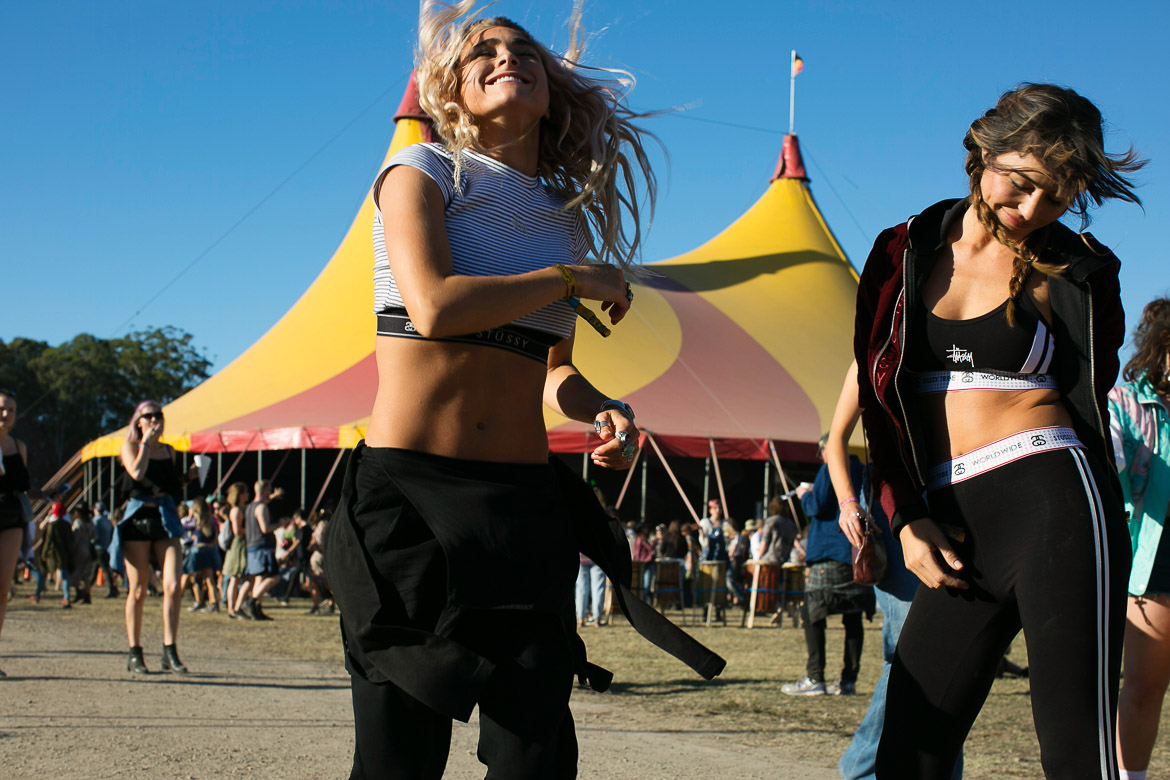 Ventilation. Ventilation is very important. We love ventilation. Do you love ventilation? Here's how to ventilate: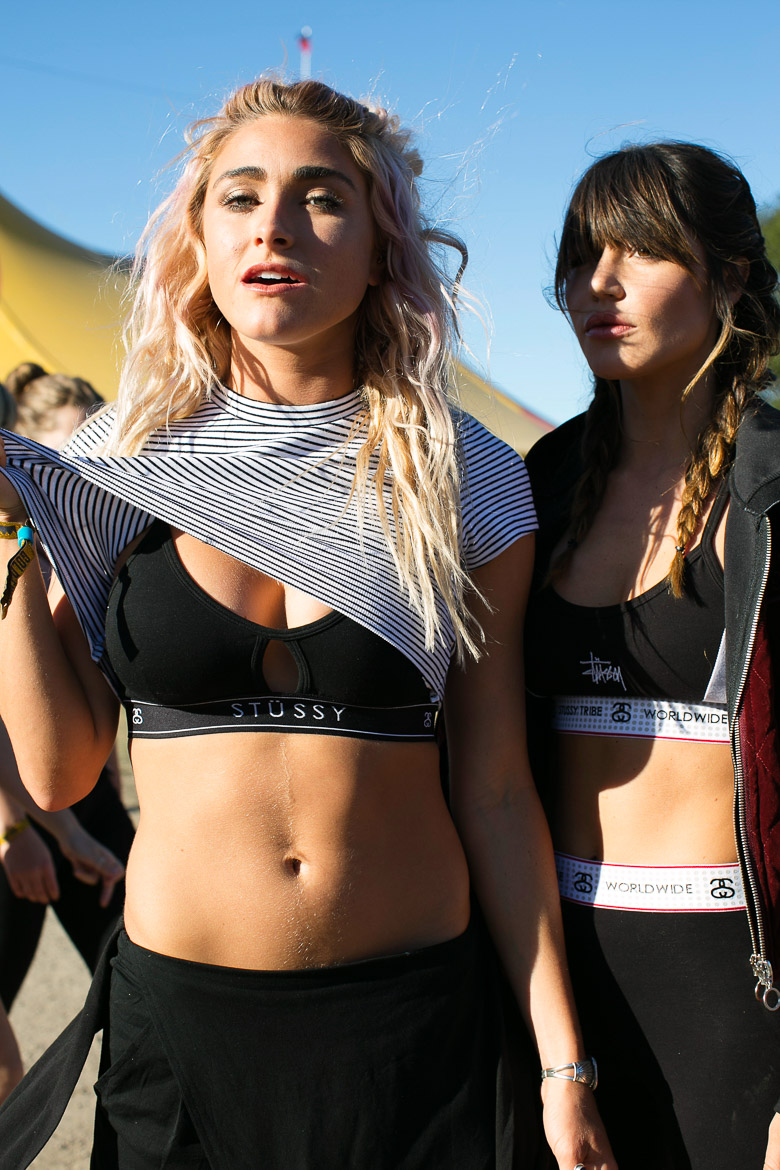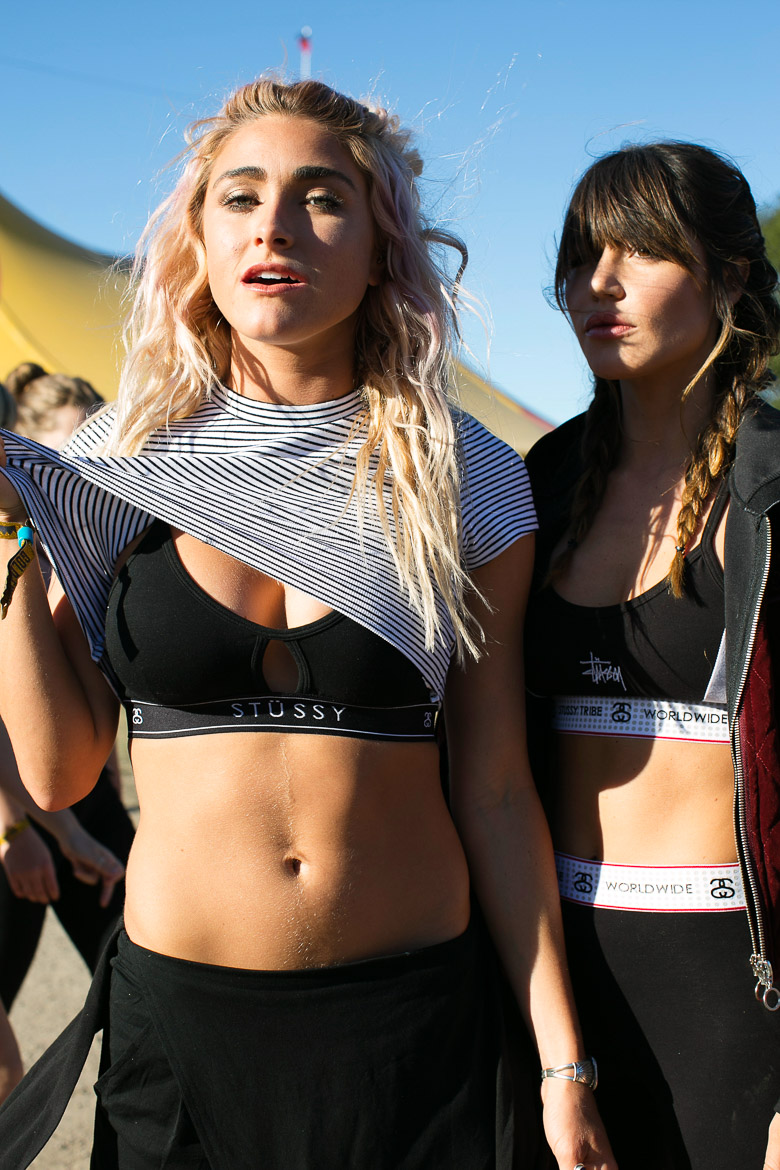 Sitting down is an integral part of any festival. If you're not careful, you might actually sit down for four hours after getting lost in an in-depth discussion about international relations and the true ramifications of the Global Financial Crisis with some random in a fedora. Find yourself a nice patch of grass to relax for a little – it's a good idea to sit on top of a hill as seen below, so you can spend hours people-watching and be in plain view of your friends who are dancing aggressively to dubstep at the stage below. As we said in this festival review, trying to find your mates in the midst of thousands of people with shoddy phone reception is pretty difficult, and describing your location as "next to the tall tree and the guy in the fedora" is pretty useless. Stay in clear sight and stay safe!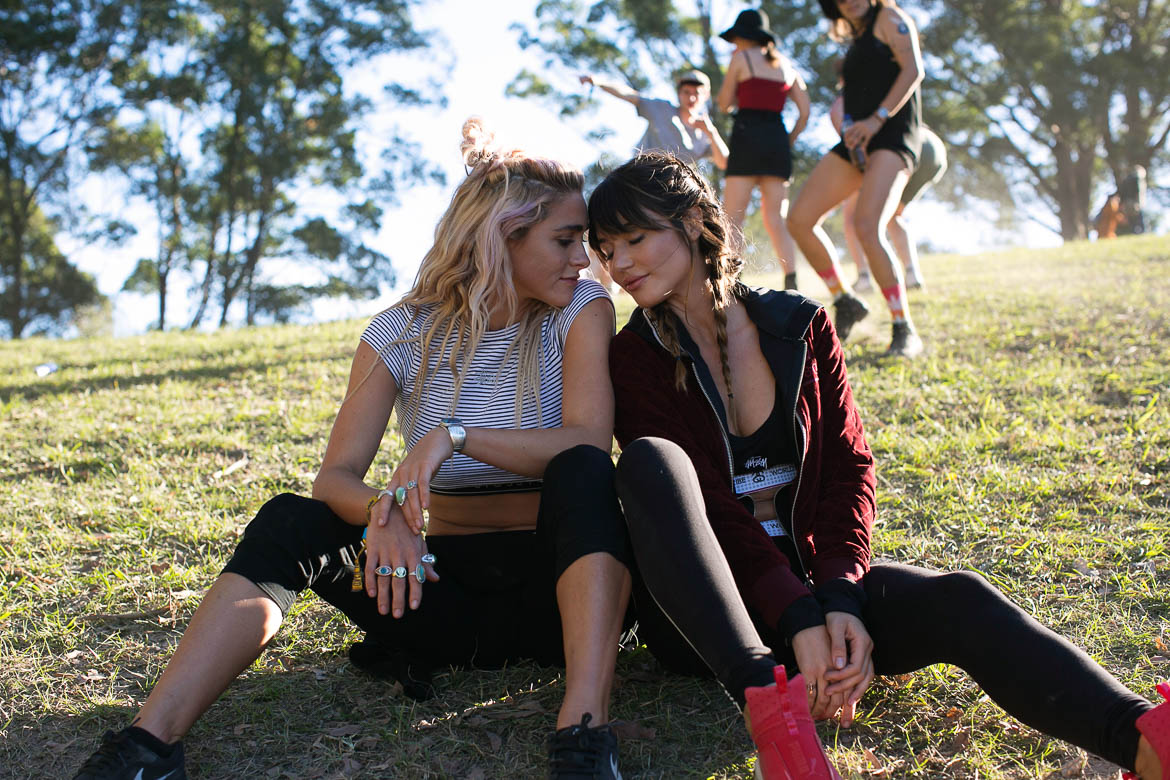 Remember what we said before about dressing to the conditions? You never know when Mother Nature is going to get angry and piss all over your parade, so a light hood is always a smart idea. This is something that your mother would want you to do, so put her mind at ease and take a hooded garment because we're pretty sure that umbrellas are considered deadly weapons at a festival and will be confiscated by the burly security guard at the gate: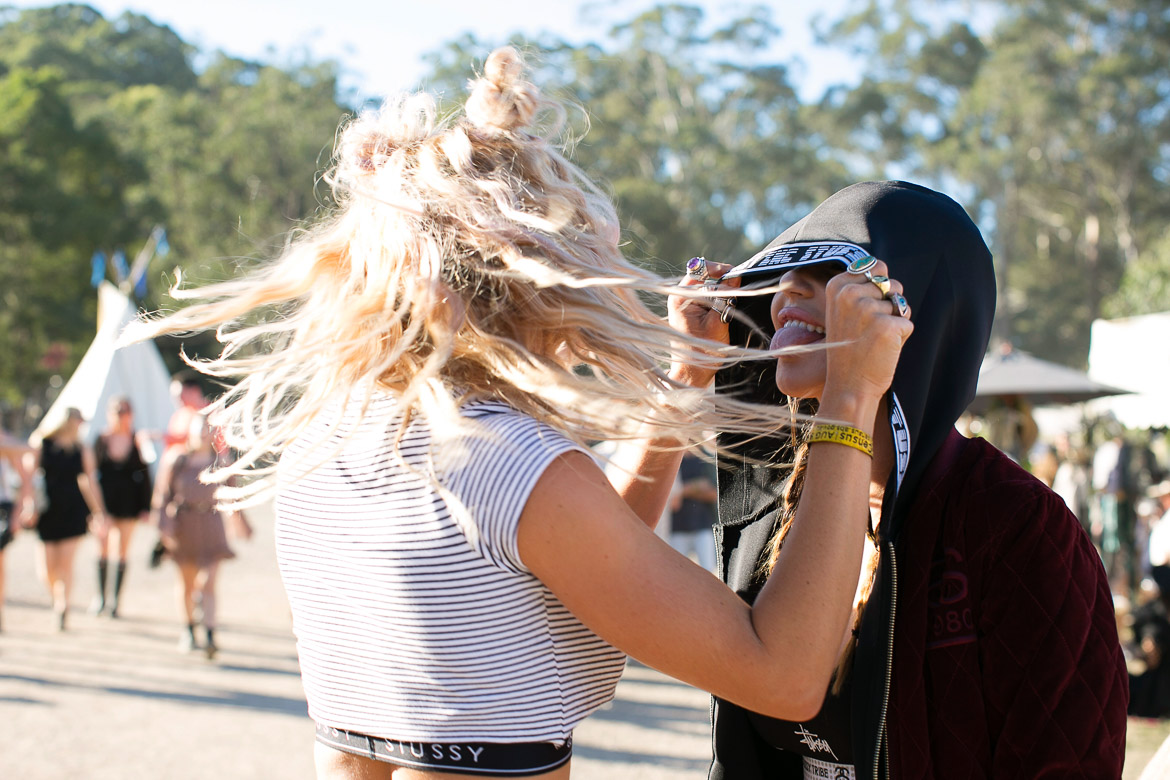 This is how every festival should be, right? More time spent arm-in-arm with your best friend and basking in endless sunshine, and less time queuing up for an overflowing Port-A-Loo. Thanks to Nat, Ivy and Stussy for the banter: