Images via Off White & Babylon LA // 
Equal parts edgy and fire…
Off-White™ and Babylon LA are getting re-acquainted in explosive fashion for what is their third collab together, the two apparel players linking up for the first time in five years for an expansive drop that goes beyond just clothing.
Inspired by Sarah Vaughn's "Ill Wind," the new collection is helmed by artist Othelo Gervacio, who was brought board by the two brands to create watercolor-tinged imagery of wind-swept palm trees, along with skeletons baring torn umbrellas (what a damn image).
Featuring multi-talented artists and peers on board in a variety of capacities, the new collab sees the duo craft numerous T-shirts, hoodies, and a special American-made work jacket that infuses both "OFF" insignia and Babylon's peace sign motif. Besides apparel, the drop features complementary pins along with an umbrella, throwing it back to the first Off-White™ x Babylon partnership in 2016.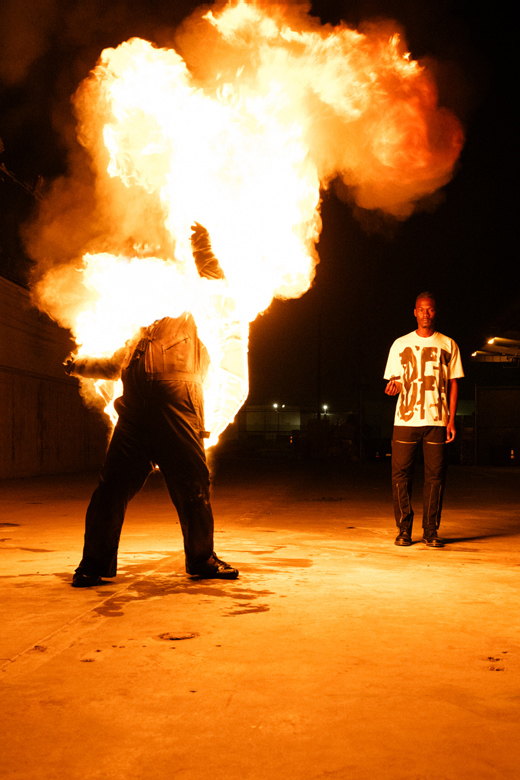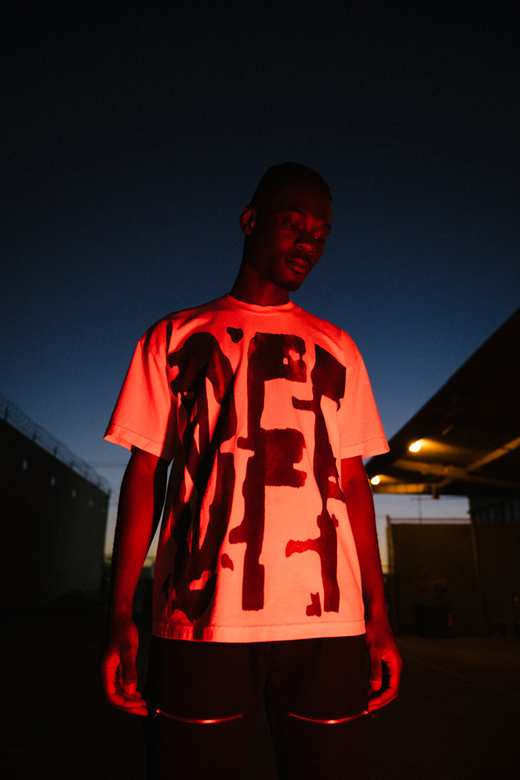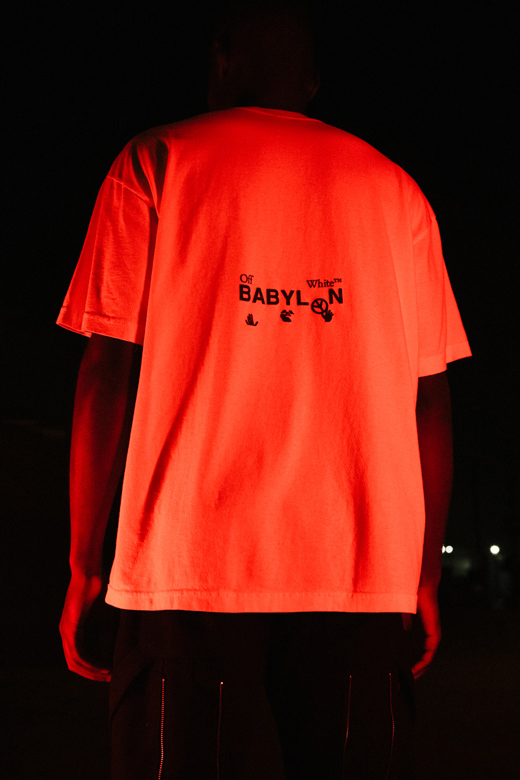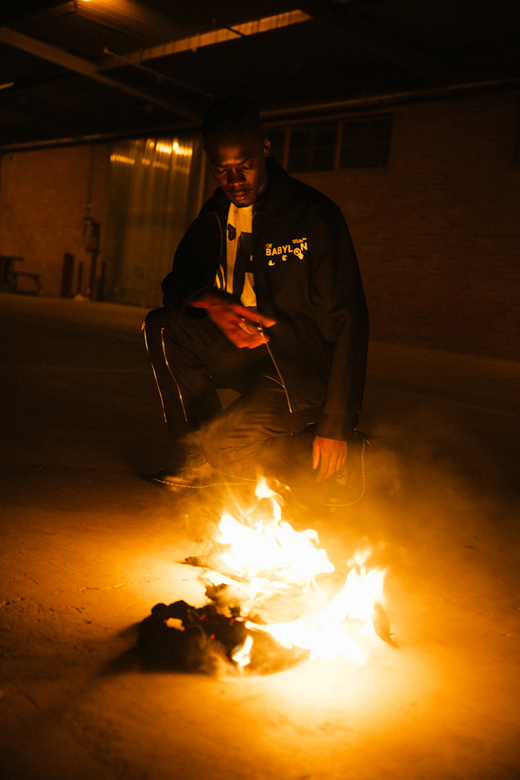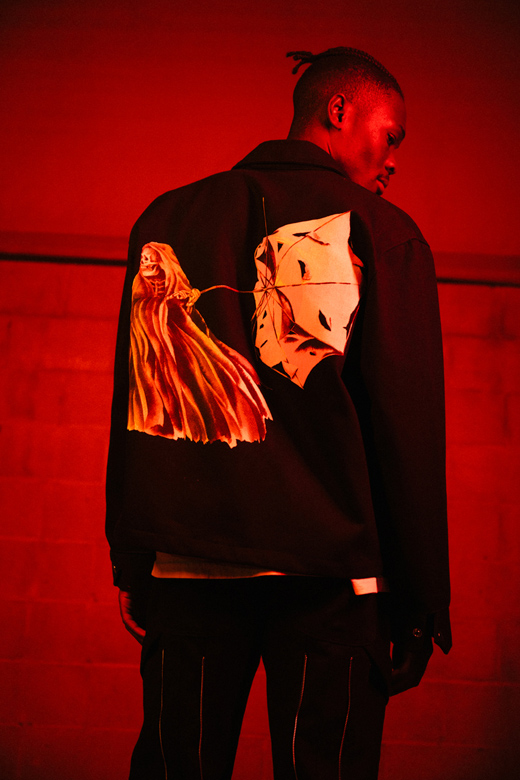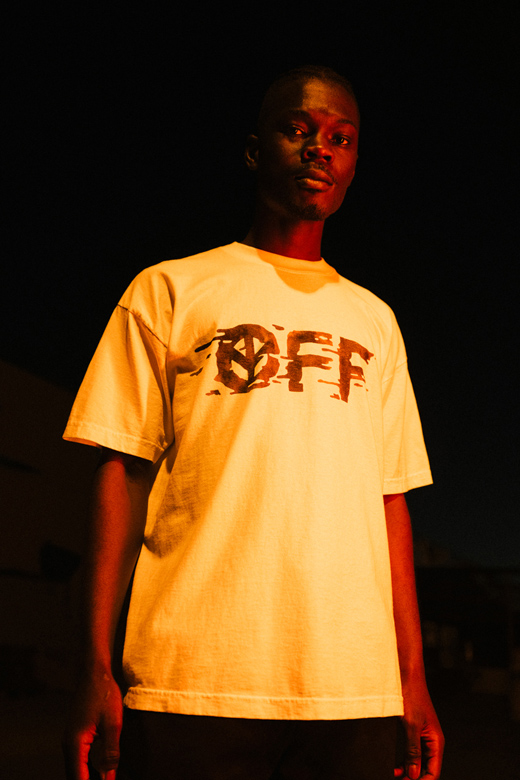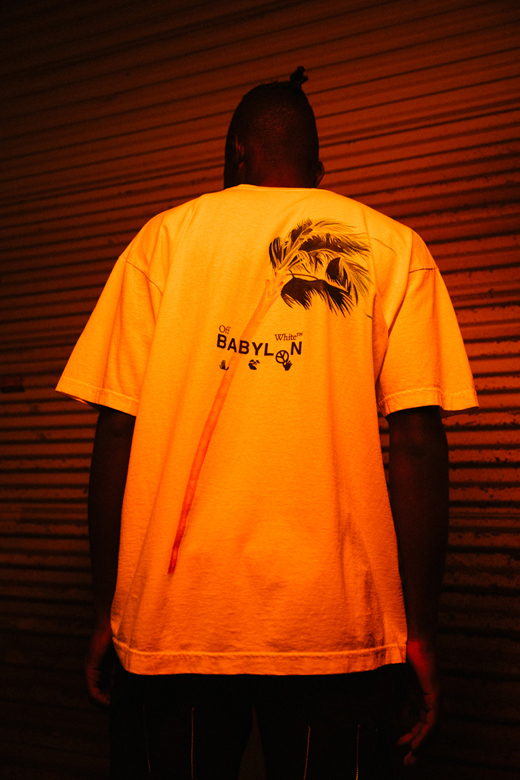 In addition to the aesthetic umbrella, the duo have properly subverted expectations, teaming up for a 144-page art book, every page decked out with pieces from friends of Off-White™ and Babylon. Our personal favourite however is that exclusive seven-inch vinyl dropped by producer Knxledge (AKA one half of NxWorries with Anderson .Paak and the genius behind Yes Lawd!) which reimagines Vaughn's historic performance of "Ill Wind."
The new collab hits Babylon LA's website April 22, (tomorrow for us in Straya). Suss it out here. For now, check out the rest of the collection below.