Hot off announcing their sustainable eco-theory collection, Vans are throwing it back to their skater beginnings, unveiling the Authentic Chino Cord Relaxed pant.
Visually the pants are just as on-point as Vans' past releases, coming in an earthy avocado colour way along with a new "V" belt loop detail on the back waistband. There's also a new internal flag label sewn into the hem seem, which makes a cheeky appearance when the pants are cuffed. Functionally, the drop is made up of a soft, mid-weight 100% cotton blend, which helps ensure a relaxed fit in the hip, thigh and leg.
Other notable features include the return of the classic chino front-hand pockets along with additional pockets on the rear. In a sweet new addition, Vans have added in a new coin pocket and embroidered drop-V bartack below the right front pocket, so no matter how much change you've got on you, the minimal-silhouette pants are more than up to the task.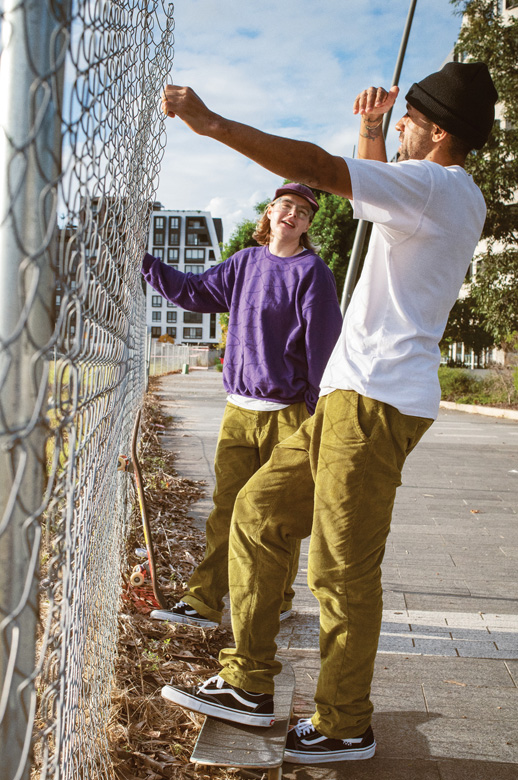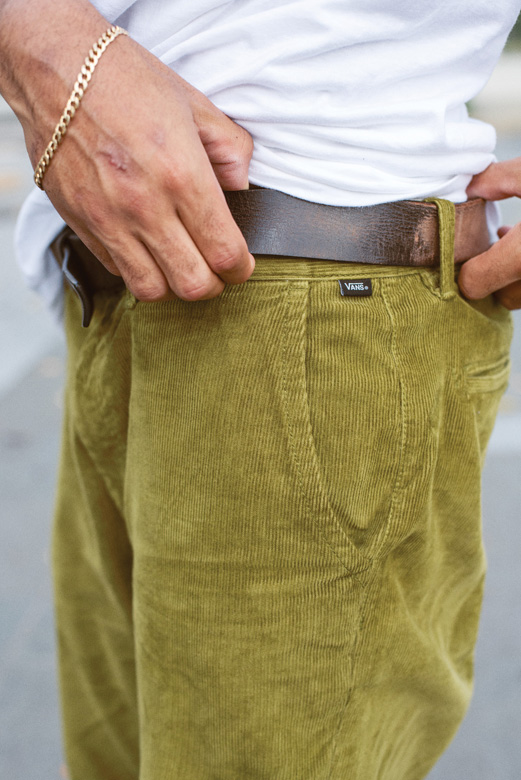 Whether you're getting your daily skate in or just shooting the breeze, the Authentic Chino Cord Relaxed Pant is suited for all your needs. Check out Vans team riders Adelaide Norris and Chima Ferguson put them to use below and head to Vans.com/Skateboarding to get yourself a pair.