All images via Getty//
The surgeon also claimed to have worked on fellow rapper Flo Rida…
50 Cent has filed a lawsuit against a Florida-based plastic surgeon who claimed to have given the rapper a penis enhancement procedure. The lawsuit, which was filed on Friday, stems from a photo that 50 Cent took with Angela Kogan, the woman who owns the Miami clinic in question. Kogan later used the photo in a since-deleted article for the publication Shade Room, wherein she claimed that 50 Cent was among her penis-enlargement clients. 
The article also listed fellow rapper Flo Rida as a recipient of the procedure, and used the photo of Kogan and 50 Cent as its thumbnail. The article also included a separate image of a patient in a hospital gown, with a euphemistic eggplant emoji covering his genital region. Now, in response to the article — which was shared to Shade Room's millions of followers — 50 Cent's lawyers have filed a lawsuit explicitly denying the claim.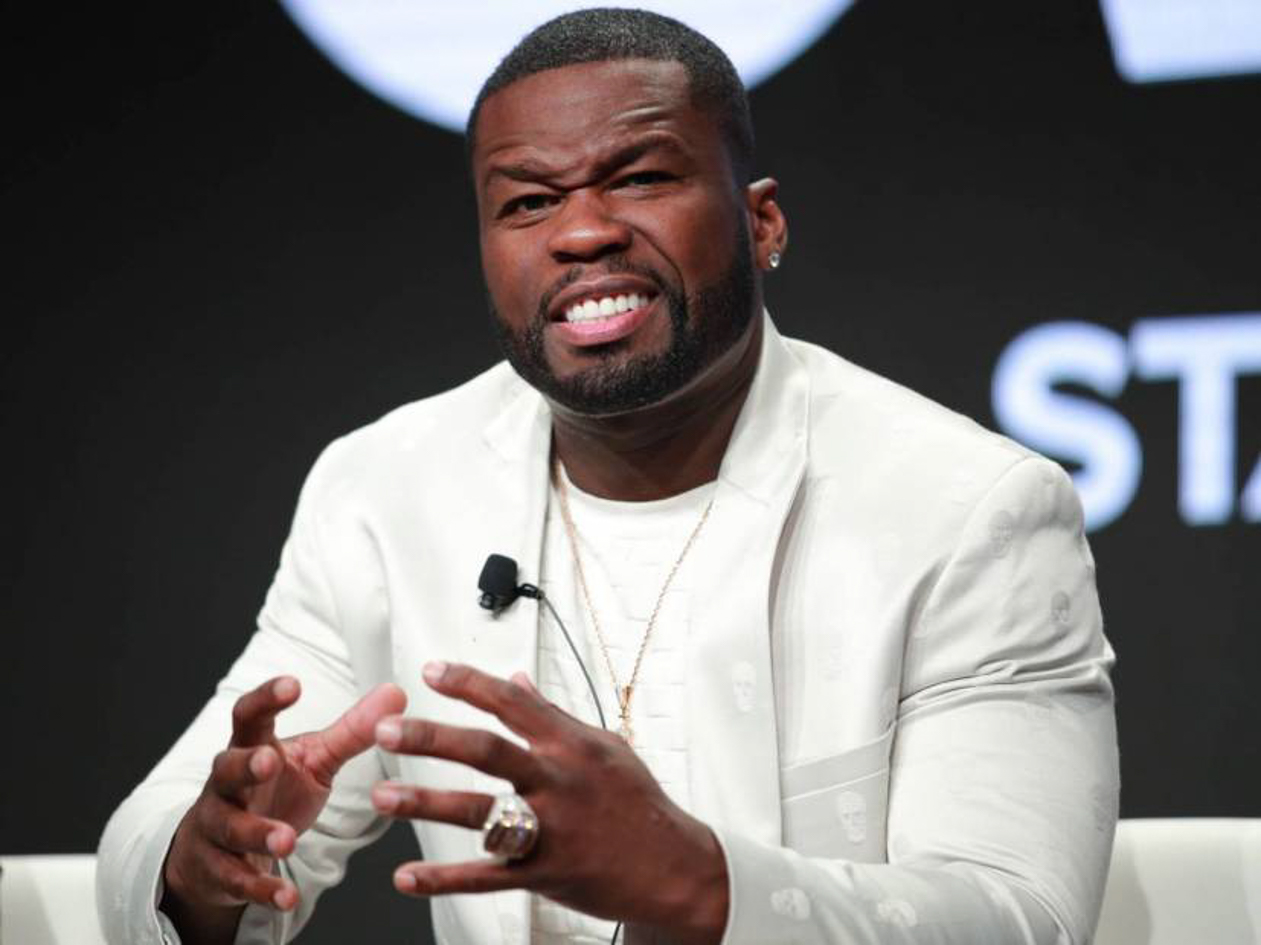 In their filing, 50 Cent's attorneys Alejandro Paz and Joseph Rebak argued that Kogan took the photo surreptitiously to promote her own business, and said that the surgeon's claims exposed "exposed [50 Cent] to ridicule" and damaged his "professional and personal reputation." In between additional talking points around the rapper's consent for the commercial use of the photo, Paz and Rebak went on to definitively refute Kogan's article. 
View this post on Instagram
"This case is about the abuse of a popular entertainer and businessman's act of goodwill by an unscrupulous business owner for her own economic gain," the filing read. "Jackson never had such a sexual enhancement procedure, he has never received plastic surgery from Defendants, and he never consented to the commercialization and publication of the Photo."
50 Cent has since taken to social media to address the lawsuit, sharing a screenshot of a TMZ headline with the caption: "every now and then i get a fool like this, Smh… what away to put your self out of business." For her part, Kogan seemingly used the lawsuit for further promotion, posting a video of an excited woman captioned: "When he recovered from his penile enlargement procedure and call you on a late night."
View this post on Instagram