Images via @technoaus//
Heading to camping festival this year? Don't forget to pack the honourable doof stick…
In what seems to have been a lifetime between doofs, it feels as though COVID's grip on music festivals is finally loosening, with a slew of upcoming camping events set to reinstate the much-missed moshpit back into Australia's national lore. Just this week, the announcement of killer lineups and final dates for festivals like Falls, Lost Paradise and Strawberry Fields is a testament to the fact that while capacities might be limited (and hangovers almost un-nursable), the spirit of a well-earned doof is alive and well.
The beginning of a festival circuit brings with it the reappearance of the moshpit's most prized commodity – the honourable doof stick. Written into fineprint of bush doofs since the first caveman grunted around a fire in the woods, the term refers to the tall, decorated poles seen littered throughout a moshpit, primarily used to find missing friends. Used in a sentence, the term would read something like this: 'I think Joe just left the mosh for his third consecutive chunder. Raise the doof stick so he knows how to get back.'
While they're primarily used for identification ('Hey, look for Lord Volde-snort'), the sticks are just as much about impressing fellow doof-ers, be it with hi-tech features, ingenious puns or surprisingly profound social commentary. So, with a stack of festivals set to overrun remote sites in the coming months, here's our crash course in building a doof stick that'll be the talk of the moshpit. 
Choose your theme.
The sky's the limit when choosing your specific flavour of doof stick, but revellers usually construct their poles around a few broad themes. Inside jokes between friends are a common throughline (most often pictures of a particularly inebriated mate), and so too are festival-specific sticks which play on the names of the artist lineup (think, Fleetwood Gack-ed).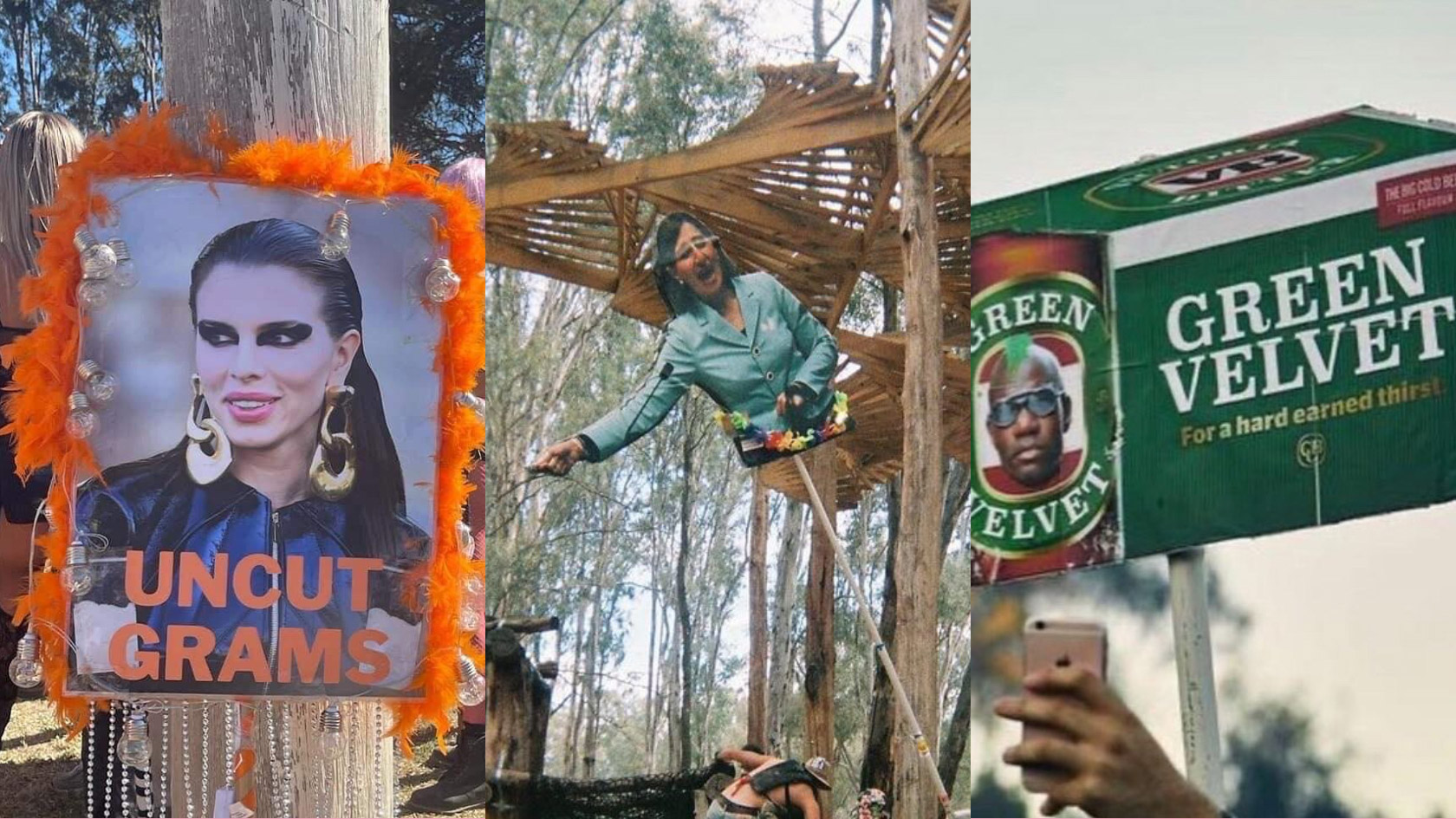 Elsewhere, it's common for popular brands and logos to be altered, from KFC's (P)inger Box to a NSFW take on Sports Bet (take a guess where the substitute 'N' and 'K' would go). If you're looking to make a statement, have a think about which celebrities have had a newsworthy year. In festival's past, Donald Trump (stylised as 'Bump') was a mainstay of the moshpit, but a big year for Kanye and Scott Morrison also saw these figures receive the doof stick treatment.  
Puns on puns. 
You've probably caught on that a chief characteristic of the doof stick is its puns which, if clever enough, should warrant more than a few mid-set compliments. If your mode of partying is, shall we say, fuelled, then a pun-ified take on your choice of poison is a safe bet. However, keep in mind that unless you own an industrial printer, the more crude designs will have to be approved by an Officeworks employee, so be prepared to catch a few side eyes should your puns warrant them.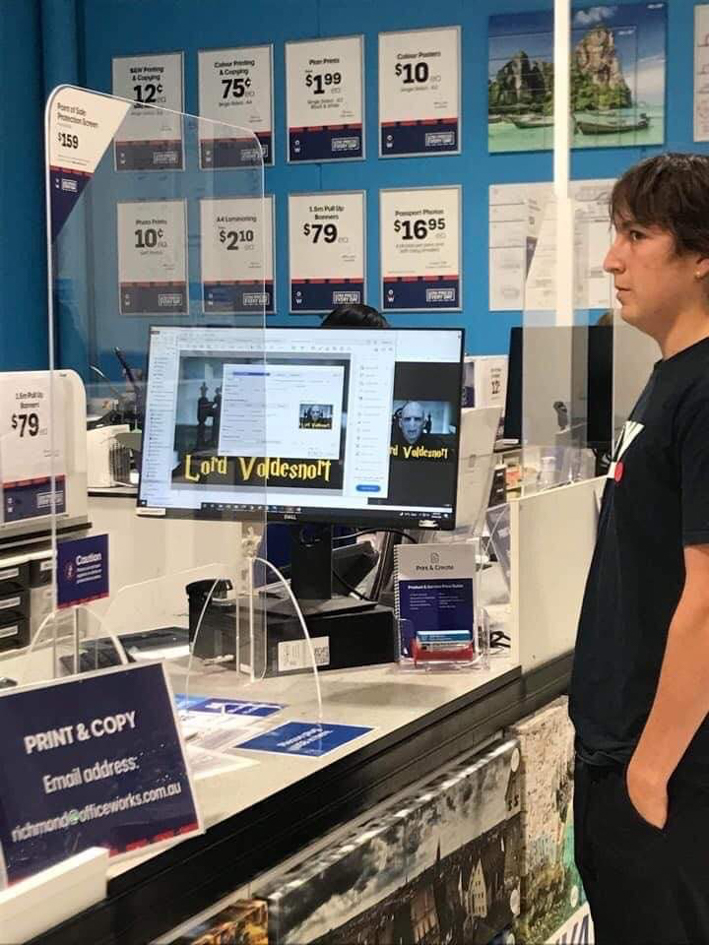 Hi-tech features.
In a venue where phone reception is largely unavailable, the identifiability of your doof stick is paramount. Hi-tech features can ensure visibility, whether that's covering your pole in a christmas tree's worth of fairy lights or attaching it to a tripod to alleviate the biceps of the designated stick holder. Elsewhere, in a masterclass of cutting-edge doofing, I've seen a stuffed octopus with retractable keychains attached to each tentacle, presumably used for unlocking tents (unless I'm missing something?). Hollowed-out pinatas and inflatable toys can also add some three-dimensionality.  
Allot more construction time than you think.
If you're the type to only begin packing on the day of, then it's probably best to shift doof stick duties to your well-prepared mate, because even deciding on your final design takes time. Before the festival, keep and update a fluid list of potential stick-worthies as they arrive in everyday life, and closer to the date, make sure you have Bunnings on speed dial. While constructing, protect and fortify your stick with rain-proof cling wrap and cable ties, and be sure to choose a lightweight stick for optimal boogying.