All images By Savannah van der Niet //
We chat with avant-pop artist Clea to find out how she crafted one of our favourite records of 2018.
One thing that really jumps out at you from Brisbane artist Clea's debut record Vermillion is its vastness. Though there's only one track over five minutes, and there's nothing that is particularly delay or reverb-soaked amongst the ten tunes, there seems to be a certain breadth to her sound and abilities that make it feel massive. Dipping between jangly guitar numbers, string-laden ballads, and hooky pop tunes, it feels as if Vermillion is Clea's way of introducing us to her world – all aspects of it.
Ironically, the recording process was something of an isolating (but clearly rewarding) undertaking for her. Setting up camp with her partner and producer Alistar Richardson, in a handbuilt studio overlooking a lily-strewn dam in Queensland's Scenic Rim, it's clear that she was able to let her curiosities and talents run wild. This freedom and comfort during the recording process is reflected in the depths of Vermillion, which is one of the most sonically interesting pop records you are likely to hear for a long time.
https://www.youtube.com/watch?v=mudZO50iGWI
Clea will be performing at Golden Age Cinema in Sydney on December 28th (info here), before she hits the road in March for her Vermillion album tour (info here). For the meantime, take a look at our interview below and an accompanying photoset by Savannah van der Niet:

Firstly, congrats on Vermillion. How does it feel to have it out there?
Thank you! Feels good, it has been sitting in the dark depths of Dropbox for far too long. I now give myself permission to start the next album.
How much attention do you pay to how it is received?
I mostly pay attention to the messages I receive directly, all of which have been overwhelming positive and sincere.
Can you tell us about the title Vermillion? What does it mean?
For me the colour vermillion is resilient, difficult and rich…words that encapsulate metamorphosis and transition; one of the main themes that run throughout the album. Red has always been my favourite colour and something that hasn't changed throughout time. So in a sense the colour vermillion represents utilising what I've learnt in the past to move confidently into the future.
Recording on the Scenic Rim, QLD sounds dreamy. How did that place inform your writing/recording process? How (if at all) different would Vermillion sound if it were recorded in a flat in the city?
The obvious difference is that Ali (producer and drummer in the band) and I could obsess about arrangements and sounds well into the evening without having to worry about making enemies with the neighbors. I wrote most of the album in the city, I seem to write best in amongst the chaos, as music then becomes the respite.
In regards to recording, the studio acts as a productive and calming environment – a music getaway. I don't think we could have truly taken our time in getting everything how we wanted it to sound without a secluded, timeless hut in the woods.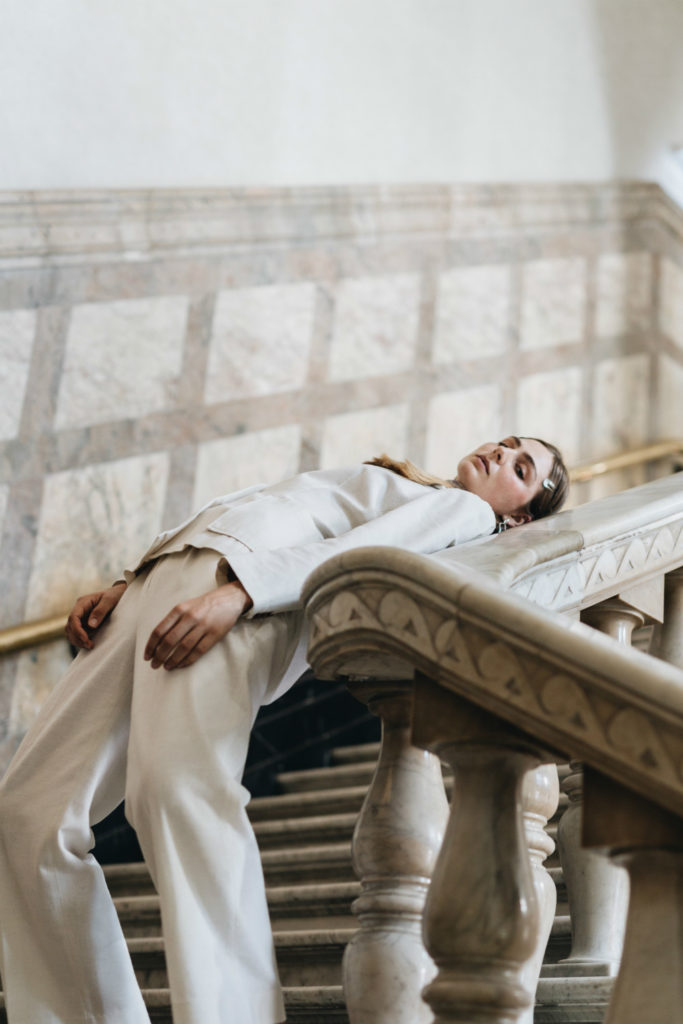 It feels like the record takes a darker turn in the back half, from the moment we hear those crazy violins in 'Appease'. Do you feel the same way? Was this intentional? Tell us how you came to add those strings?
To be honest we glued 'Vermillion' together with what felt right at the time. We weren't too analytical as we mostly backed our emotional responses in its construction. It's only in retrospect that we've noticed the natural flow and movement of the album.
The crazy violins in 'Appease' come in when I play the weird minor chord in the pre-chorus, the chord progression was already so dark and obscure that I thought to only enhance that feeling. Bill, the violinist (who mainly plays bass in the band) tried a couple of melodies over the pre-chorus, but as soon as he inclined towards the eerie staccato pattern I knew that was the feeling and sound I wanted.
You've been described as a 'conscious consumer'. Do you think music and politics/ethics are inseparable?
I can't speak for every musician but for me, yes. My music is a direct expression of who I am and so therefore my thoughts on politics and ethics are inevitably going to be intertwined.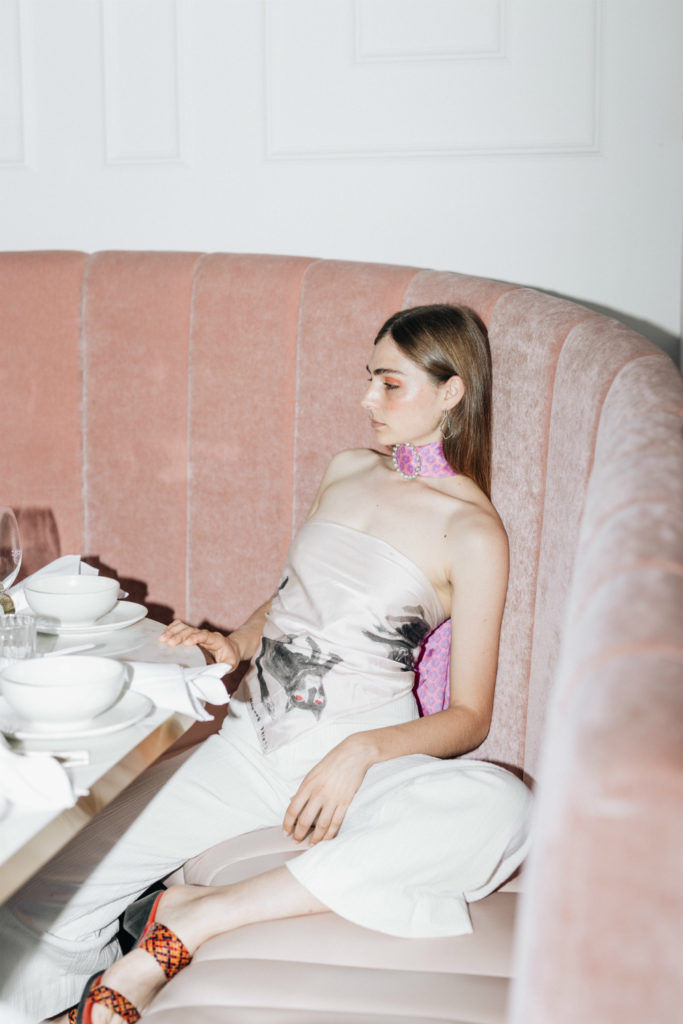 Do you think artists have a responsibility to be politically informed?
I think it's purely up to the artist and what they want to project the most. In saying that, there is a part of me that says we have no choice as a society, not to be politically, ethically and socially informed in this very fractured world.
In 'Epilogue' it feels like you are sending a message to yourself to pull back and not take yourself too seriously, which is quite clever after delivering an emotively deep record. Was this juxtaposition intentional? Tell us why that song felt like the closer on the record.
Yeah absolutely, 'Epilogue' is about the moment you catch yourself in amongst the trials and tribulations of life and are overcome with the sense that nothing truly matters. We will all eventually return to the earth so we might as well squeeze every last drop out of life, a conclusion I'm still very much practicing. This album is pure reflection and 'Epilogue' is the final lesson to myself.
What is coming up for you in 2019?
The album tour is in March and then I'm honestly going straight back into the studio to craft endless spells and potions (I'm currently re-living my Harry Potter fantasies).