Left image via SB Projects / Right image via Paramount Pictures //
Genuinely don't know who would win though tbh…
It seems young stars calling out Hollywood veterans is all the rage right now, with Logan and Jake Paul calling out every older actor under the sun, every day of the week. But before the Paul brothers were being little shits, JB was on that wave way before them, starting the trend off over a year ago when he randomly tweeted "I wanna challenge Tom Cruise to fight in the octagon. Tom if you dont take this fight your scared and you will never live it down." Of course it was all in jest, with the Biebs later clarifying "I don't know him. He's tight. The story is I saw an interview with him, and he was just on my mind. It was just a random tweet. I do that stuff sometimes." But still, it's a strange AF way to drum up attention.
Well, if you thought married life had changed the Biebs and he was way past that type of living, think again, as he's revived his apparent 'feud' with Cruise over the weekend. Sharing a photo of himself dressed as a boxer in his 'Anyone' music video, Biebs wrote  "Tom Cruise is toast."
View this post on Instagram
Surprisingly, JB was getting a tonne of support in his apparent challenge to the Mission Impossible legend, including a special comment from The Rock himself, who wrote in a cheeky Rocky reference "'You're gonna eat lightning and crap thunder' go get em bro." Benny Blanco also gave his two cents, writing "def knocking me out in the first round."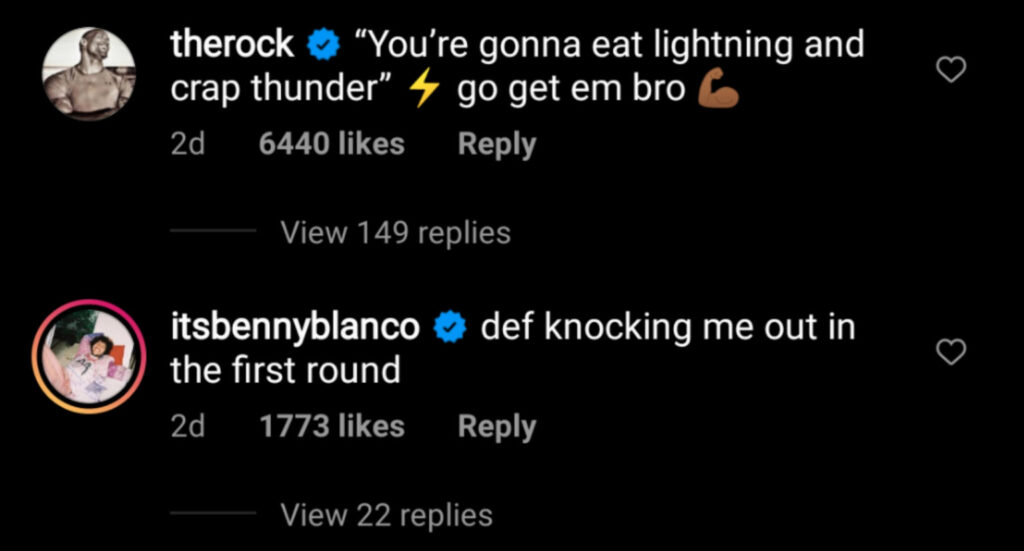 Wild stuff, check out the OG tweet from over a year ago that started it all below.