Both images via Getty//
West is repordtedly enlisting fellow Grammy critics like Drake and The Weeknd…
Kanye West, Drake and Nicki Minaj are reportedly in talks to host their own livestream at the same time as the Grammys next month, presumably in a bid to upstage the awards body after West's recent removal from their performance roster. In what's been a tumultuous start to the year for the rapper, Ye's initial invitation to appear at the 64th annual show was rescinded following public uproar after what the Grammys deemed as "concerning online behavior" from West. 
Before his revoked invitation, West sparked controversy for his statements about ex-wife Kim Kardashian, as well as the release of a video in which her now-boyfriend Pete Davidson gets decapitated. Just last week, West was barred from Instagram after using a racial slur against Trevor Noah, who's coincidentally set to host the Grammy Awards this year.
Seemingly defending West amid the hullabaloo, high-profile music executive J. Prince took to Twitter to call for a Grammys boycott, while suggesting that musicians Drake, Nicki Minaj and The Weeknd (a fellow Grammy opponent) host their own rival show on April 4. "I recommend that the artists I've mentioned come together in Las Vegas and perform at the same time as the Grammys," Prince's post read.
"The powers that be will be mad at me about this one but FUCK EM! … I've been watching the Grammys control and dictate our culture to their benefit for the past 30 years." Now, according to Variety, West is reportedly looking to heed Prince's suggestion, with rumours indicating that he, along with Drake, are planning a counter-programming performance to upstage the Grammys.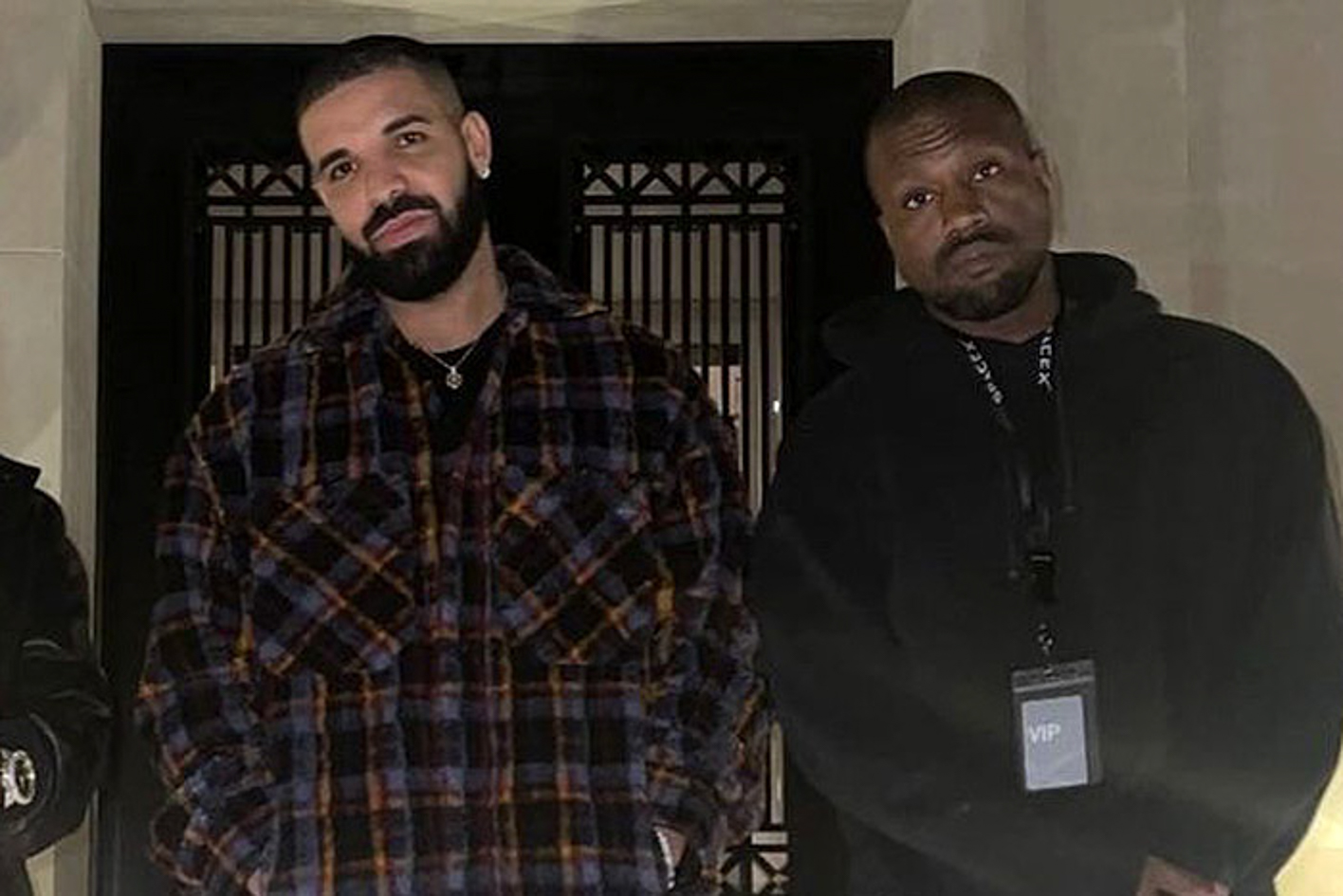 Image via Instagram//
The news comes amid simultaneous calls to have West dropped from the Coachella lineup, with an online petition for his remova reaching 30,000 signatures overnight. The 64th Grammy Awards will be televised on April 4, with performances slated for Billie Eilish, Lil Nas X and Olivia Rodrigo.