Kerala Dust are one of those bands that is hard to categorise.
They've got elements of dance music with some saucey beats, some funky guitarmanship, blues-y vocals – it's probably best you just listen to them yourself and try and put them in a box yourself and save us the effort of trying to put them in a box. What we can say is we will definitely be catching them when they drop into Aus in November. For those who need a crash course on the band, read below:
Formed in London, in 2016, they're now based in Berlin and Zurich, with the group comprising Edmund Kenny on vocals and electronics, Tim Gardner on keys, Lawrence Howarth on guitar, and Pascal Karier on drums. Their debut album Light, West was released in late 2020, followed by Violet Drive in February 2023, and their live performances are known for their improvisational nature, having captivated audiences worldwide, with over 150 international shows and appearances at festivals like DGTL, Dockville, Lightning in a Bottle, and Sonar, among others.
You can catch them at OAF in Sydney and The Corner in Melbourne on the 16th and 19th of November respectively. Tickets here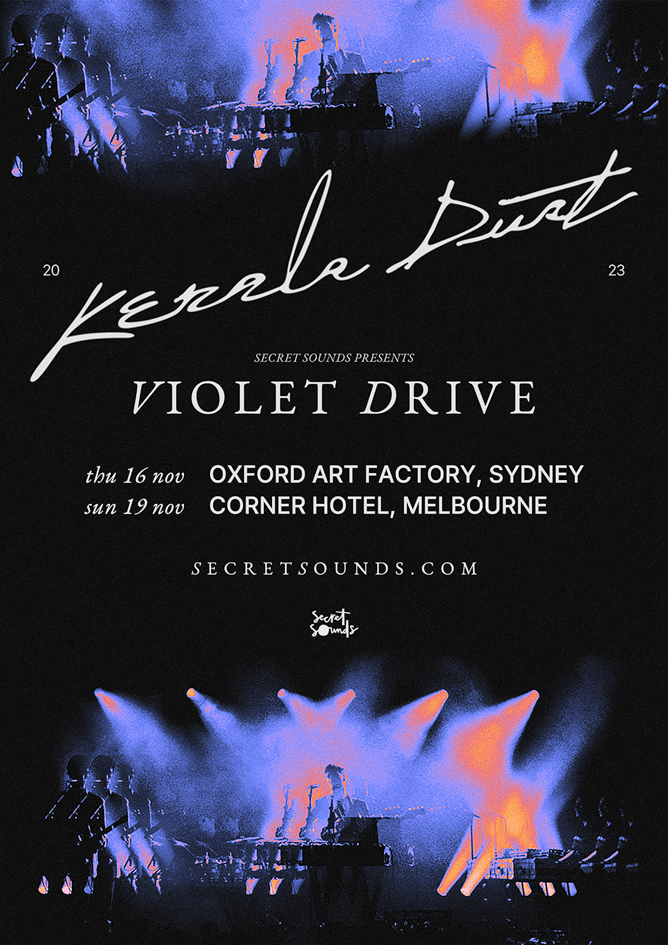 :
Our music news is powered by Boost Mobile.