Who doesn't want to rock out in an actual castle?
Dust off the old (ole?) armour, because the festival season just got medieval. Set to host their first-ever music event on New Year's day, the organisers of Knight And Day have announced a stacked line-up of punk and alt-rock acts for their Gothic-inspired festival. 
Taking to the stage at an actual castle venue in Ballarat are a slew of artists whose music would no-doubt go just as hard in the Dark Ages. Topping the festival's inaugural bill are metalcore band's Parkway Drive and Polaris, who'll perform alongside additional acts like The Chats, Alex Lahey and Clowns (or jesters, as they were called back then).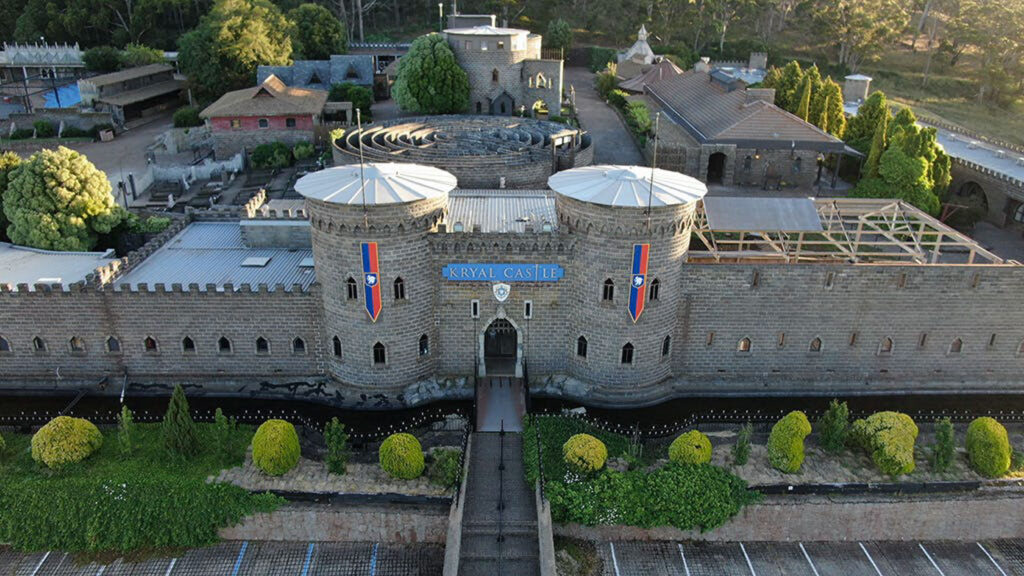 Aside from its top-notch lineup, Knight And Day also boasts one of the most peculiar music venues currently on offer. Home to a dragon's labyrinth, torture chambers and an actual jousting arena, the Kryal Castle sounds more like the set of a Minecraft-ers wet dream than a place to muzz alongside fellow screamos. And yet, that description also seems totally on-brand?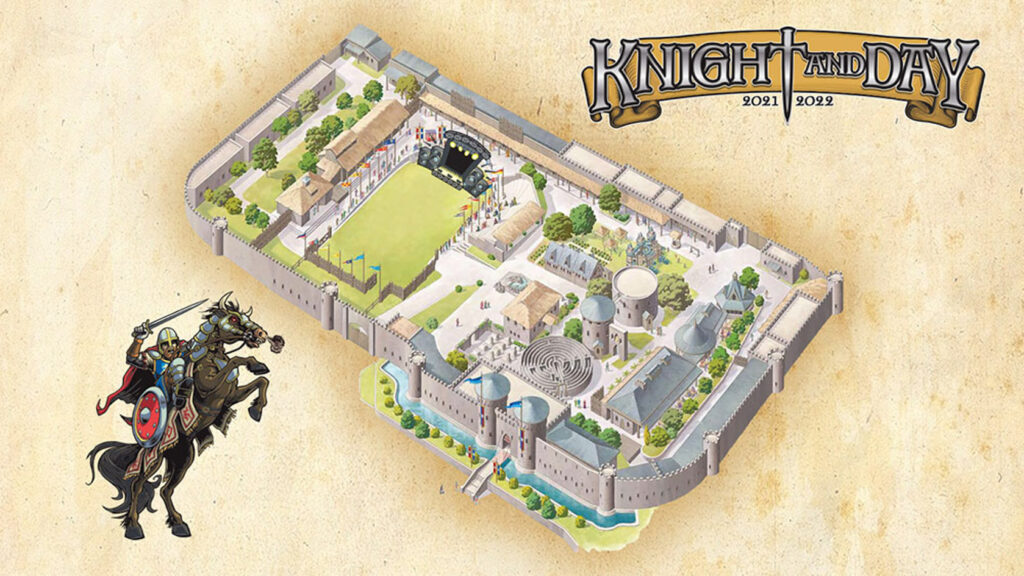 In any case, Knight And Day promises a more memorable venue than fellow post-Covid festival hopefuls like Beyond The Valley and Let Them Eat Cake, who've also booked tentative dates around the New Year period. 
Peep the full line-up for the Knight And Day festival below, and head here to secure early bird pre-sale (September 21) and general public tickets (September 23).  
Line-up:
Parkway Drive
Polaris
Alex Lahey
Bakers Eddy
Clowns
Diamond Construct
Hellions (Performing Opera Oblivia in full)
Justice For The Damned
Make Them Suffer
The Beautiful Monument
The Chats
The Getaway Plan (Performing Other Voices, Other Rooms in full)
The Gloom In The Corner
To The Grave
Trophy Eyes
Void Of Vision
Windwaker