Image via Jeff Kravitz / FilmMagic / right image via Erik Pendzich / Shutterstock //
Someone's got too much money on their hands…
Kurt Cobain, the eternal rock god who changed the landscape of punk forever, has once again surfaced in the headlines over 25 years since his death, with one of his guitars fetching a ridiculous $596,900 USD ($895,000 AUD) at auction.
For those unfamiliar with the infamous instrument, the black Fender Stratocaster was famously smashed by Cobain during Nirvana's Nevermind era. Legend has it that after the guitar met its untimely demise, Cobain, being the resourceful rockstar he was, decided to put the pieces back together. Of course, it was more of a labor of love than a musical resurrection since the poor instrument was rendered unplayable. But hey, at least Cobain, Krist Novoselic, and Dave Grohl all signed it, turning it into a punk rock relic that would make any Nirvana fan swoon (and empty their lifesavings it seems).
The guitar also boasted some unique messages from Cobain himself. "Hell-o Mark! Love, Your Pal, Kurdt Kobain / Washed up rockstar," one scribble read, a little post-smashing banter to a friend. But perhaps the most the intriguing of which was the inscription of "Boddah Lives," which paid homage to Cobain's imaginary childhood friend. It's almost as if the guitar had a secret life of its own, surviving the mayhem and carrying Cobain's rebellious streak on within its battered body.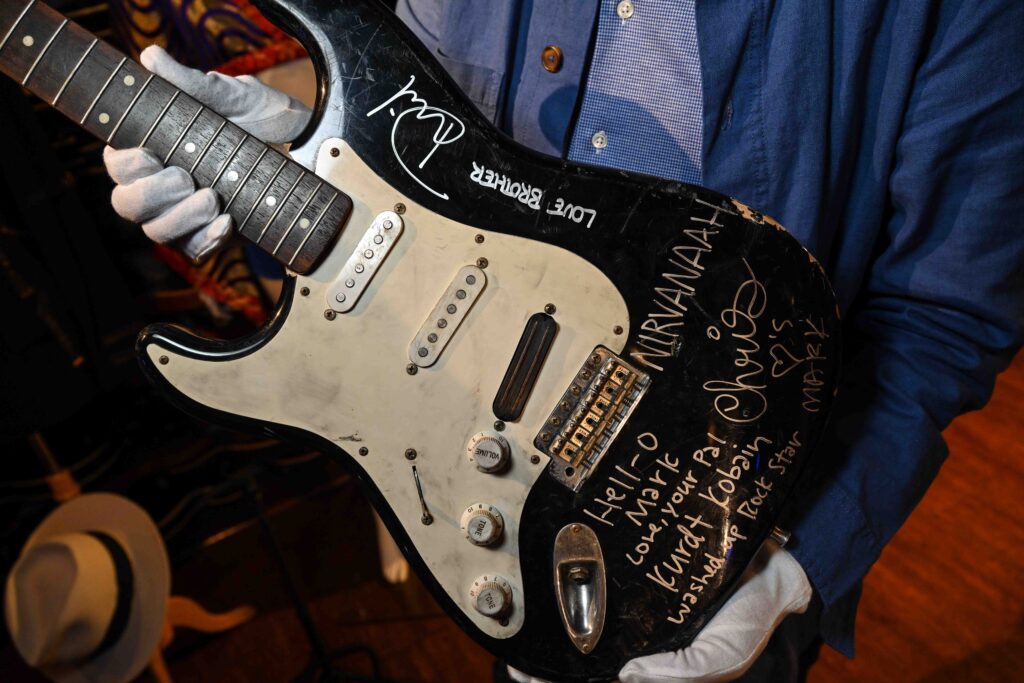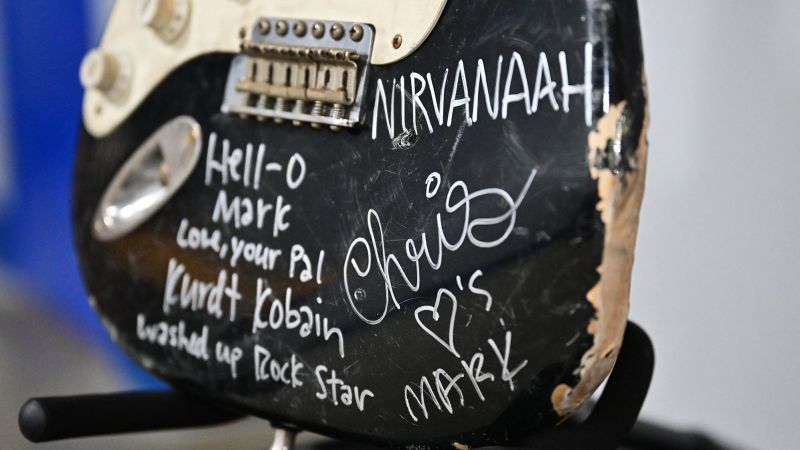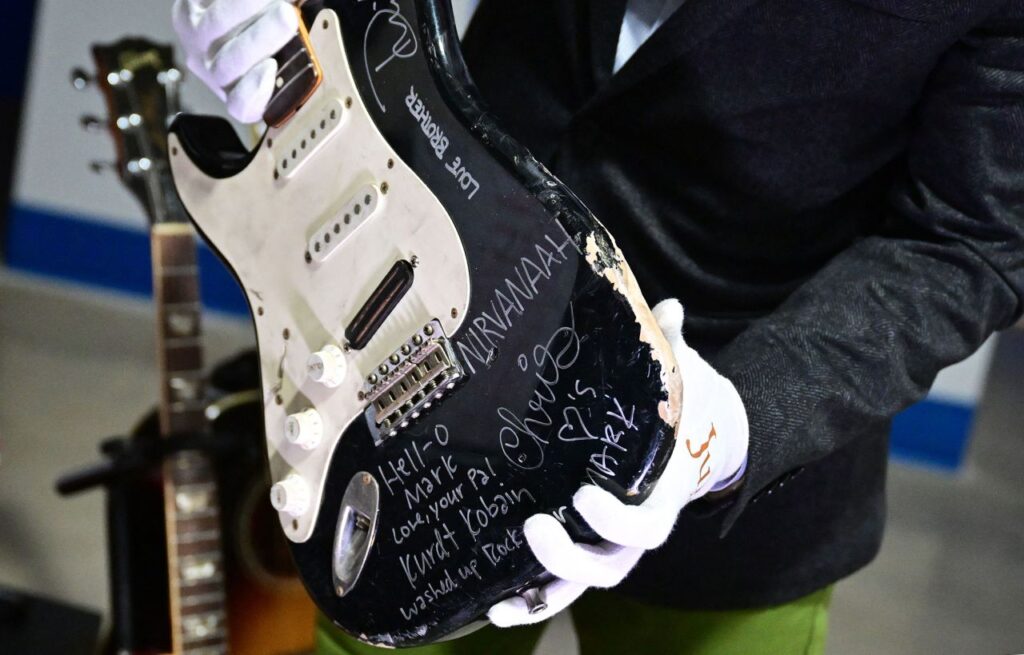 But who was the lucky bidder? Sadly, it isn't some eccentric billionaire or an alive Cobain who faked his death, rather, it's Nirvana superfan living in the United States and working in finance. No doubt old mate from accounting is making up for lost years of teenage rebellion with the purchase.  Check out the some pictures of the guitar above, along with the iconic 'Nevermind' below.