Images via Dougal Gorman //
In celebration of the release of their fourth album HOO HA!, we've made Bad//Dreems our official Artist Of The Week.
From their humble origins in a whitegoods warehouse back in 2012 to the release of their fourth album today, more than a decade later, it's been a wild ride for Bad//Dreems. But as the stakes get higher, the albums just get better, and on HOO HA! we hear the band at what is arguably their finest.
An ambitious album that pulls no punches, HOO HA! unpicks the Australian consciousness one pint of piss at a time, offering a searing cultural critique that tackles themes of whitewashing and toxic masculinity head-on.
A sprawling, 14-track release, the songs were originally written by singer Ben Marwe and guitarist Alex Cameron in a small Adelaide studio post-pandemic, fittingly located in a disused incinerator (and fitted out with Billy Thorpe's old Neve recording desk). Then, with the help of rhythm guitarist Ali Wells and drummer Miles Wilson, they were brought to life in early 2022 at Melbourne's Soundpark Studio with Dan Luscombe (Amyl and the Sniffers, Courtney Barnett, the Drones).
Speaking on the release, Marwe and Cameron describe the songs on HOO HA! as attempts to "strip away the veneer of comfortable Australian suburban banality to reveal the bizarre, the dark, the twisted and the beauty that lies beneath."
"We try to capture the experience of the everyday person but find within it with the romance of the lost highways the Never-Never, the terrifying vastness of the outback, the sordid colonial origins of Australia and the dystopian future that awaits," Cameron said.
https://www.youtube.com/watch?v=mPfkB-Y-y10&ab_channel=BAD%2F%2FDREEMS
The pair also describe spending time discussing "the characters that inhabit these songs" which they found were often critiques of "the modern (white) Australian male, in all his confusion, angst, fear and (latent) violence".
It's abundantly clear they pulled off what they set out to do – with much skill. From album scorcher, 'Jack', which fiercely asks: "60,000 [years] why don't we give it back?", to the psychological portrayals depicted in tracks like 'Mansfield 6.0' and 'Waterfalls', HOO HA! is a thrilling combination of punk and pub rock that wrestles its way into something joyfully artful.
https://www.youtube.com/watch?v=eZfsC_S9ZAY&ab_channel=BAD%2F%2FDREEMS
To celebrate the release, Bad//Dreems have also announced a string of acoustic performances at indie music stores around Australia in Melbourne, Adelaide, Wollongong, Sydney, Newcastle, Byron Bay and Brisbane over the next week.
Plus, they'll be heading on tour to Sydney, Melbourne, Brisbane and Adelaide in celebration of the release in June. (For tickets head here). You can find more details on all tour dates below.
In the meantime, HOO HA! is out now, grab your copy here.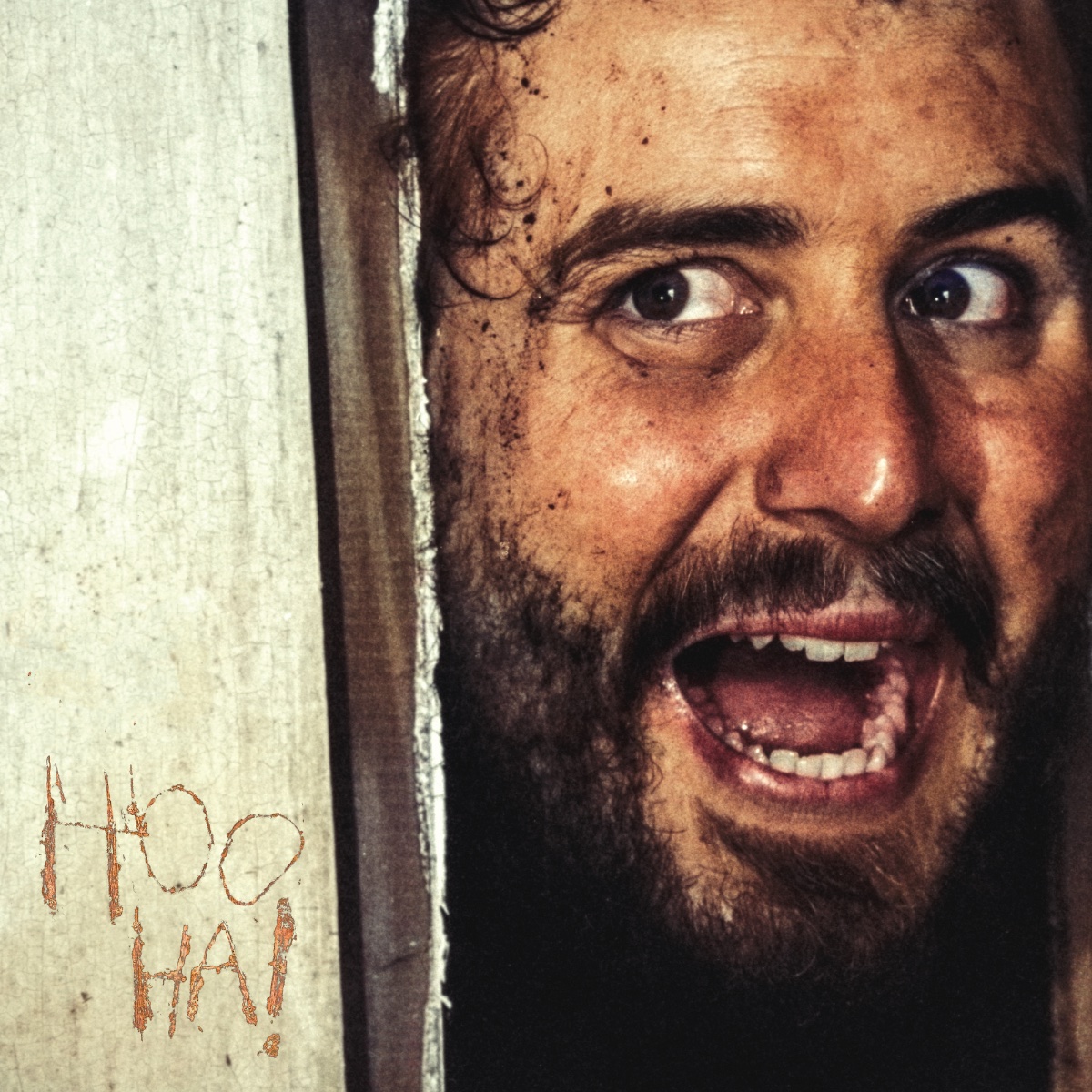 The 'HOO HA!' Record Store events:
Friday May 19th – Oh Jean Records, Melbourne (4PM)
Saturday May 20th – Clarity Records, Adelaide (5PM)
Sunday May 21st – Music Farmers, Wollongong (6PM)
Monday May 22nd – Young Henrys, Sydney (5PM)
Tuesday May 23rd – Hiss & Crackle, Newcastle (5PM)
Wednesday May 24th – Thrills, Byron Bay (4PM)
Thursday May 25th – Sonic Sherpa, Brisbane (5PM)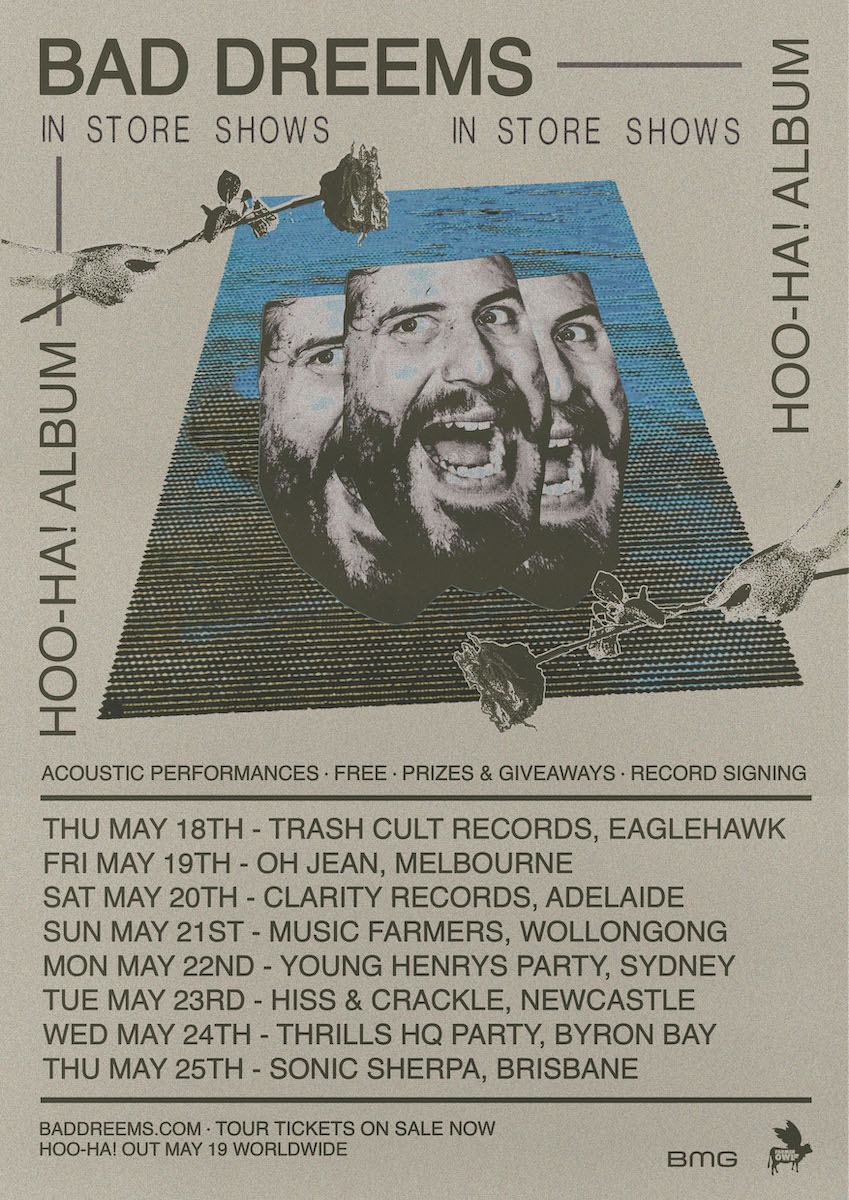 The Hoo Ha! Tour (presented by Double J and Love Police)
Friday 23rd June Hindley Street Music Hall, Adelaide SA with Children Collide, Cable Ties and Twine
Saturday 24th June Corner Hotel, Melbourne VIC with Children Collide, Dr Sure's Unusual Practice and Doe St
Friday 30th June Triffid, Brisbane QLD with Children Collide, Dr Sure's Unusual Practice and Arthington Stack
Saturday 1st July Factory Theatre, Sydney NSW with Children Collide, Dr Sure's Unusual Practice and Sad Girls Sex Club
Grab your tickets here.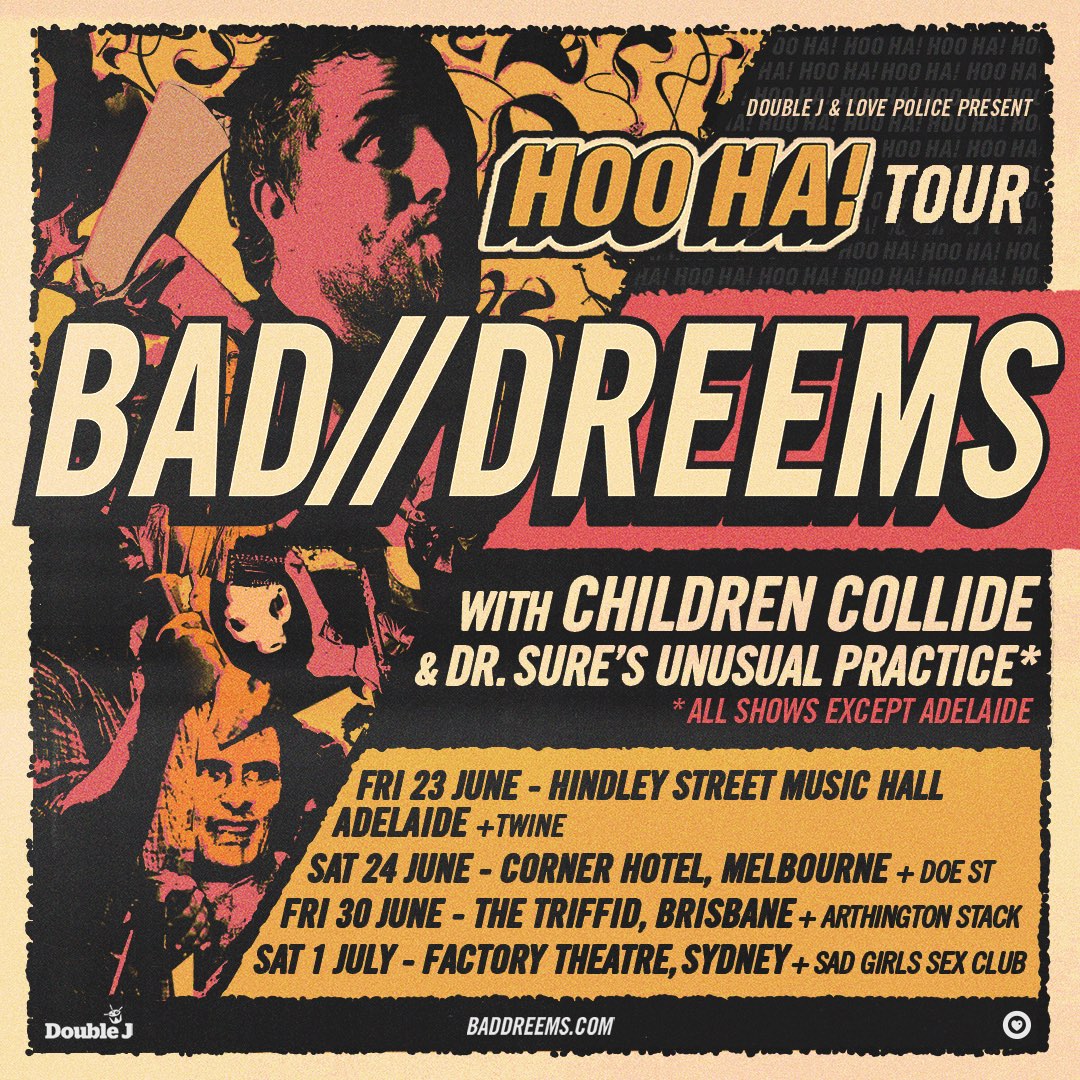 Artist Of The Week is powered by Boost Mobile.