The festival has enlisted a slew of homgrown acts for its upcoming outing…
Returning at the year's end with its ninth annual edition, NYE on the Hill has today (August 3) revealed the lineup for its Victorian-based musical festival. Taking place in the Loch Village surrounds from December 30 through to January 1, the festival's lineup is headlined by Hockey Dad, Ruby Fields Slowly Slowly and Northeast Party House, the last of whom has assumed the countdown slot set on New Year's Eve. 
Elsewhere, fellow homegrown acts Pacific Avenue, Sly Withers and Adam Newling also front the bill, alongside singer-songwriter Steph Strings and girl group quartet Teen Jesus and the Jean Teasers. Birdz, Pinch Points and Royel Otis round-out the main acts, with a smattering of additional names performing elsewhere across the festival's three-day run.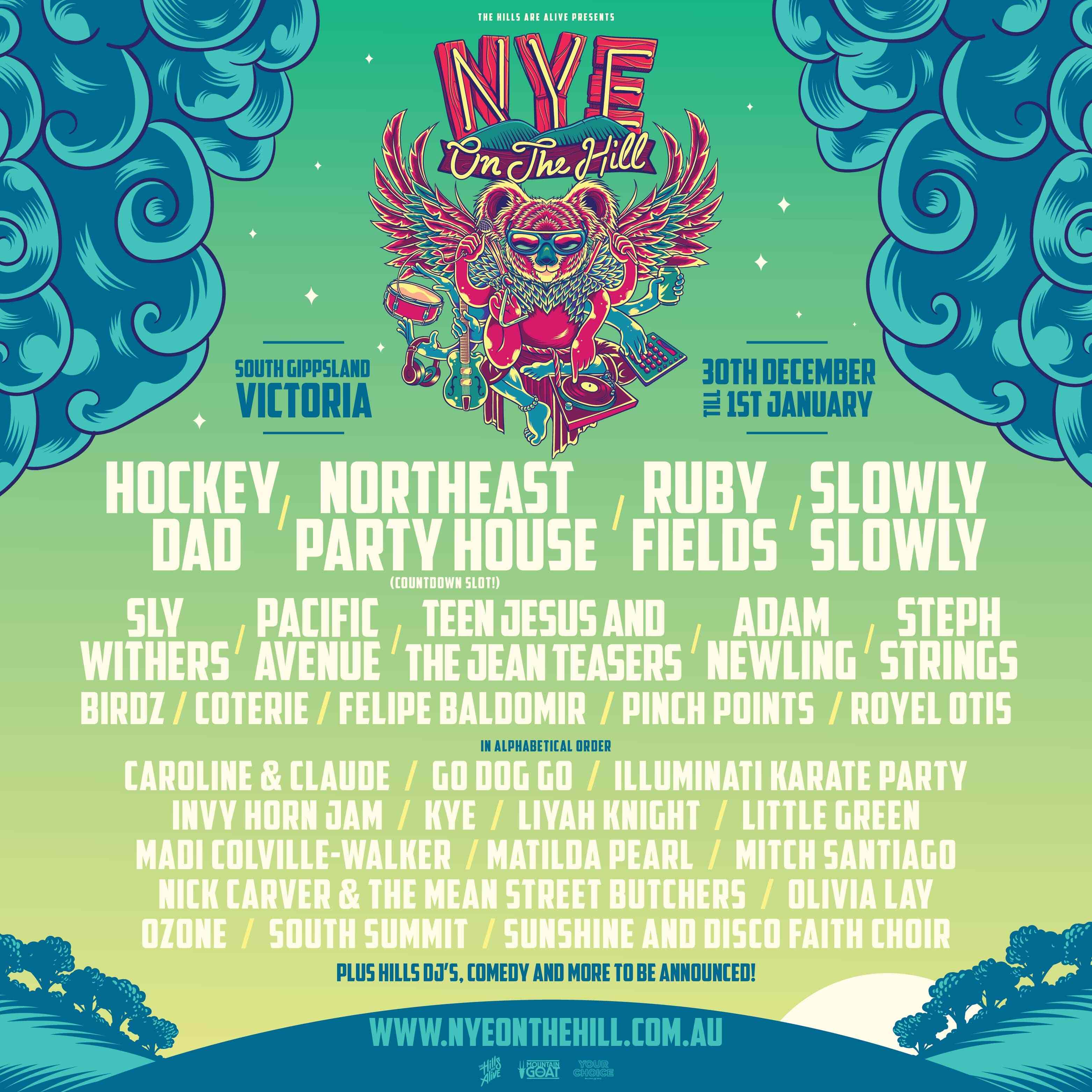 The event, which has consistently sold-out for previous iterations, will this year include stand-up comedy sets and art installations, with additional lineup entrants to be announced closer to the event.  NYE on the Hill has capped ticket sales at 3,000, with Early Bird and Pre-Sale access available from 8:30am on Tuesday, August 9. The remaining tickets will go on sale the following day (August 10). 
Sign up for ticket access here, and scroll down for the complete NYE on the Hill lineup.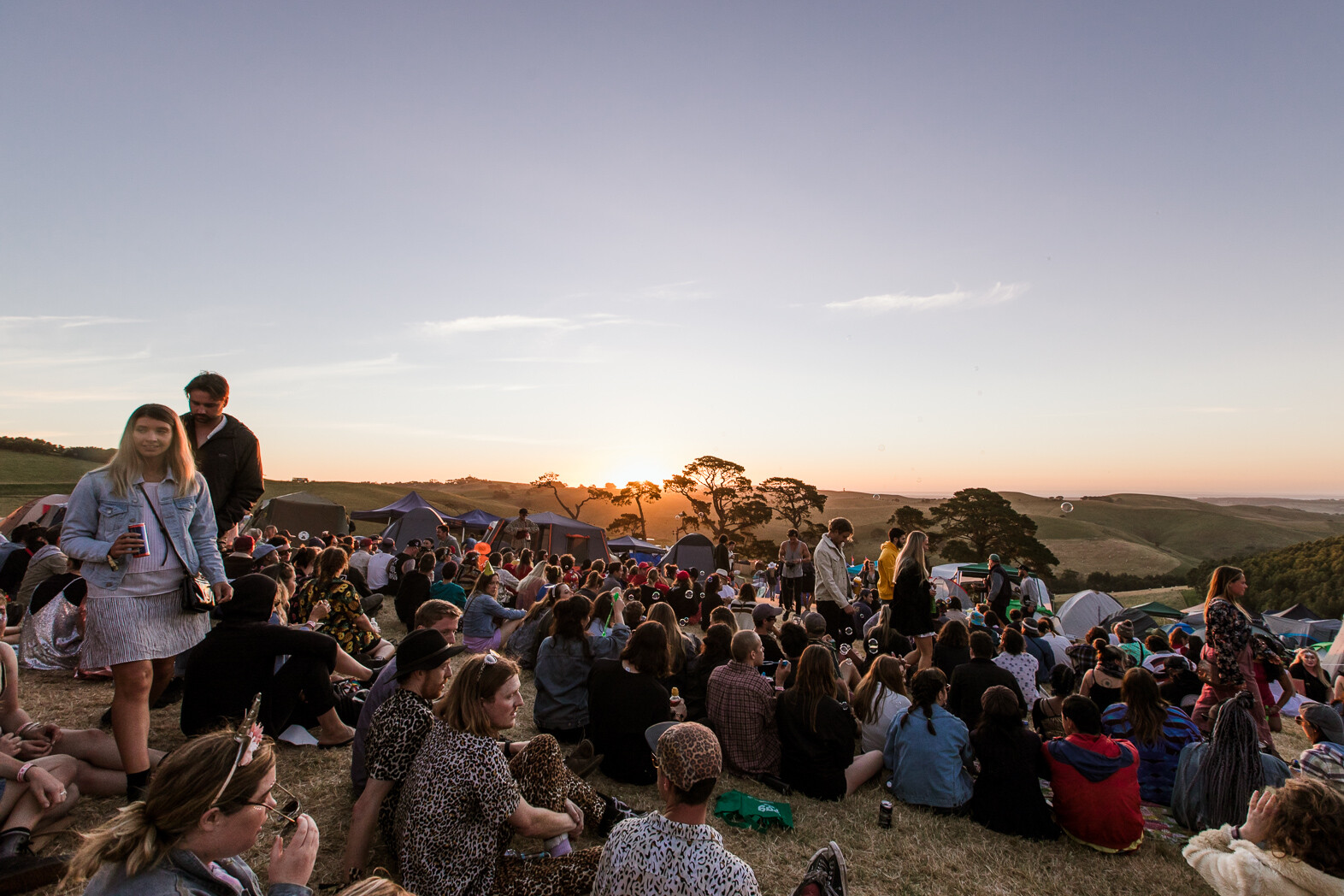 NYE ON THE HILL LINEUP:
HOCKEY DAD
NORTHEAST PARTY HOUSE
RUBY FIELDS
SLOWLY SLOWLY
SLY WITHERS
PACIFIC AVENUE
TEEN JESUS AND THE JEAN TEASERS
ADAM NEWLING
STEPH STRINGS
BIRDZ
COTERIE
FELIPE BALDOMIR
PINCH POINTS
ROYEL OTIS
CAROLINE & CLAUDE
GO DOG GO
ILLUMINATI KARATE PARTY
INVY HORN JAM
KYE
LIYAH KNIGHT
LITTLE GREEN
MADI COLVILLE-WALKER
MATILDA PEARL
MITCH SANTIAGO
NICK CARVER & THE MEAN ST BUTCHERS
OLIVIA LAY
OZONE
SOUTH SUMMIT
SUNSHINE AND DISCO FAITH CHOIR
HILLS DJ'S