Images via Finn Mullen //
The tophat to waistcoat ratio in this clip is off the charts..
After over ten years into the game and Fremantle band San Cisco are still as sharp as ever, the beloved trio having honed their signature brand of indie rock, dream pop and folk to near perfection. It's culminated in three EPs and four studio albums, along with a legion of fans who have literally grown through the years with them. As a result, it's impossible not to feel just a tad nostalgic whenever listening to a San Cisco record, and thankfully, their latest single 'Lost Without You' continues that hallowed tradition in fine form.
Written about the hardships that come with maintaining a relationship, the mid-tempo groove is further evidence of San Cisco's penchant for penning catchy ballads that strike a balance between emotive and light-hearted, the gentle guitar lines married with singer Jordi Davieson's youthful vocals as he sings lines like, "We might be fighting, but you bring all of my light."
The accompanying music video puts a playful spin on the song's message, reimagining the age-old Bonny & Clyde narrative as frontman Jordi and drummer Scarlett Stevens live on the run together throughout the clip's five-minute run-time (while being chased by guitarist Josh Biondillo). It's a playful visualiser from the three best mates, so we thought we'd take a behind the scenes look into it, and who better to take us there than the band themselves?
So, be sure to check out some BTS images Erin below (courtesy of photographer Finn Mullen) along with the full video for 'Lost Without You' above: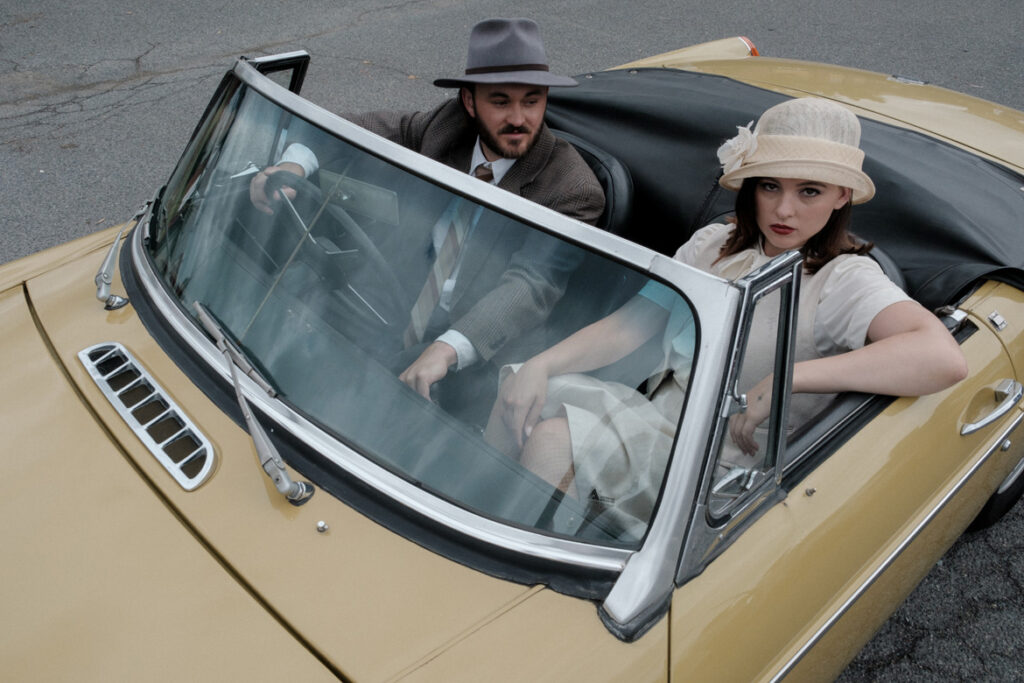 Cars are so much more fun to drive when they're not yours.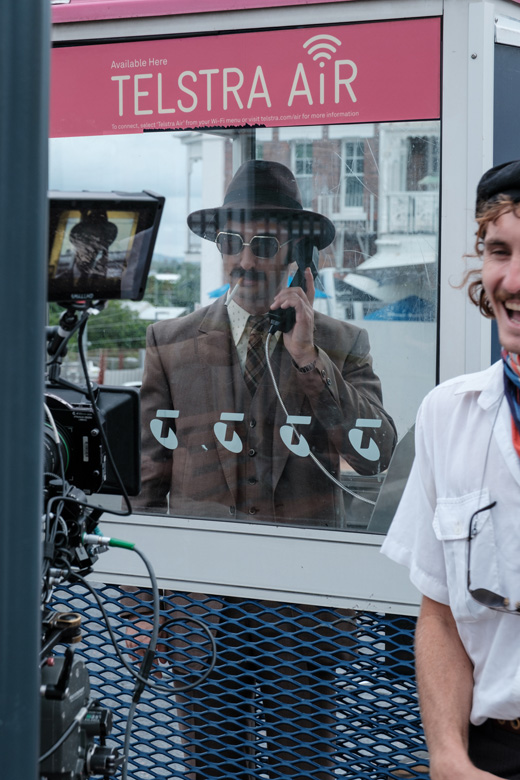 It's hard to keep things period correct. Sponsor us, Telstra.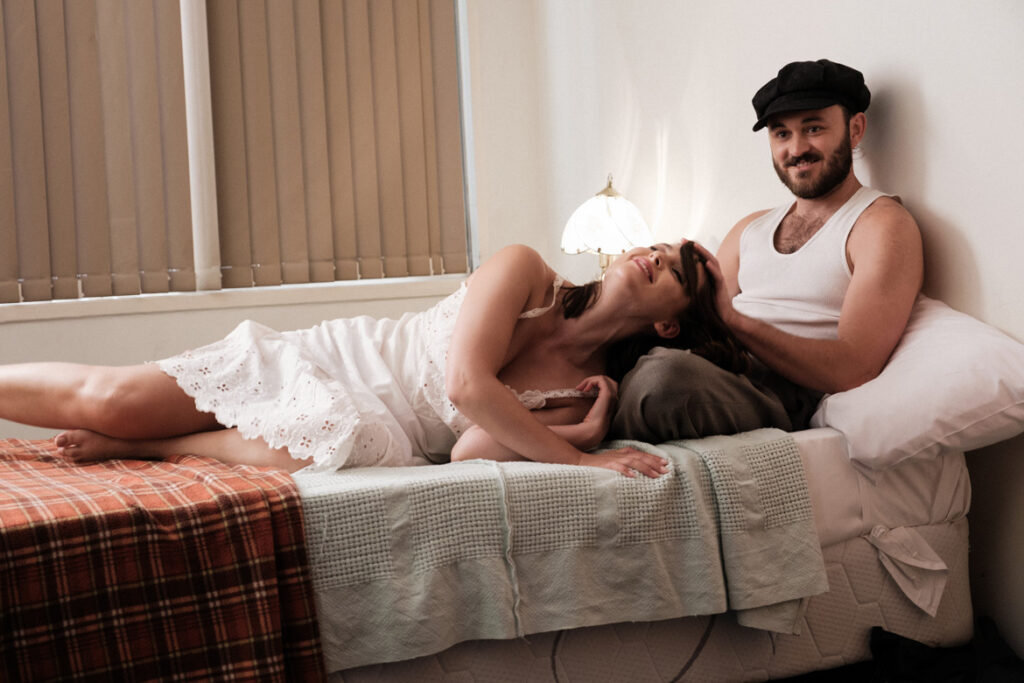 Don't mix business with pleasure.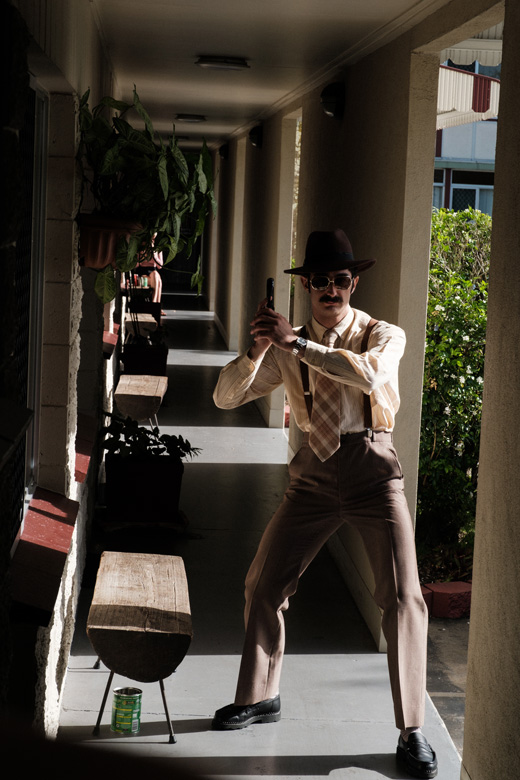 This was the hotel we shot and stayed at. In the day time, it was a crime scene. In the night time, it was a crime scene. Josh is obviously a good detective.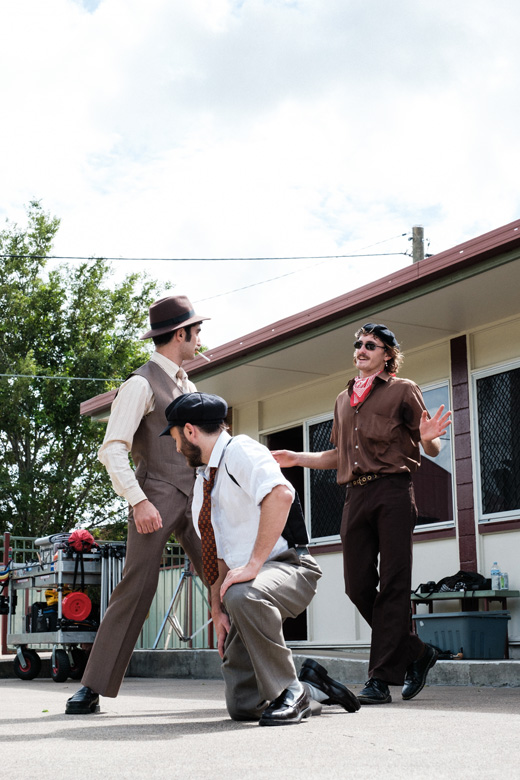 Choreographing the fight scene was a piece of piss, because we often come to blows. Luckily, I've watched enough Bruce Lee films to know how to do a karate stance.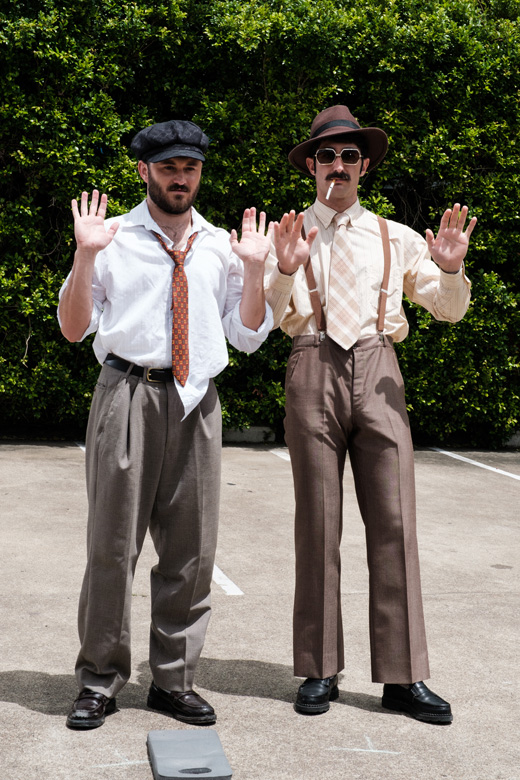 Fun fact: Josh never got to light his cigarette for the whole video clip.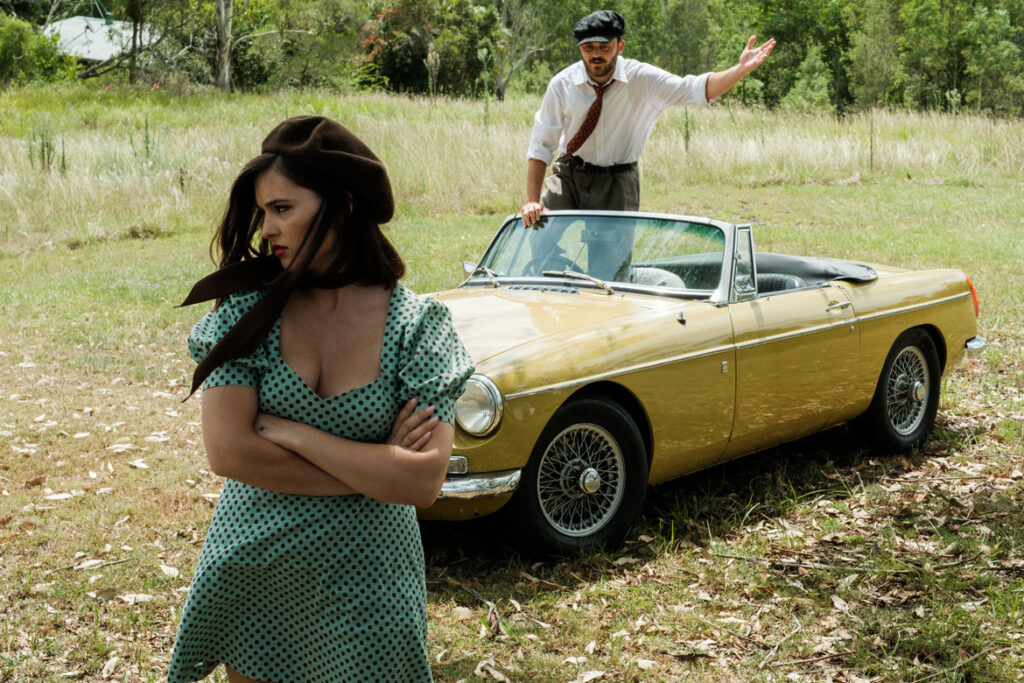 Scarlett and I had to pretend to be arguing in this scene. Instead of pretending, we dug up a real argument from the past. It was an argument about the FODMAP diet and whether a dietician to support you through executing it properly. It helped us therapeutically.