Words by Lillian FlexMami Ahen
There is something truly palpable brewing in Australian hip-hop right now as we welcome an army of artists pushing the sonic boundaries of this country: A sound that expertly blends experimental electronic music with Southern rap and a nod to high-tempo grime; spearheaded by the powerhouse duo Slim Set.
While the masses may not be privy to the sonic greatness that Atro (DJ/Producer) and Dev (Rapper) create, the pair have made waves in Sydney's radical club scenes, powerfully swimming against the current, challenging the apparent creative and social complacency of Australian hip-hop as it stands.
Appearing on heavyweight Sydney label Sidechains' second compilation, they soon chased the success of this by performing alongside the likes of Strict Face, Rap Simons and Kimchi Princi in addition to landing a career-affirming support slot for Californian rapper Antwon.
Their experience growing up in Sydney's West/Inner-West has resulted in a sonic amalgamation of their learned environments and the vast cultures they consumed digitally, which directly influences their rap and production style. As by-products of this fusion, they're acutely and refreshingly aware of the fine line they tread, ensuring they appreciate and avoid appropriating.
Their debut Teething EP aptly reflects on a lived existence of sore gums and sharp tongues, itching for something creative to bite on but to no avail. It's a selection of tracks written in that time, a chop bowl of verses crafted for live sets, loops grown and harvested from different rooms and a vibe stained with a craving to make something new.
Can you tell us about the origin of Slim Set?
Slim Set: The initial idea started in high school. Dev was learning how to spit, Atro was learning how to produce and the rest is history. We played around and performed under a few different aliases, but Slim Set is the one that stuck. The name came from literally being slim set guys, and was basically the manifestation of needing a group identifier. The individual monikers arrived from wanting to be seen as separate entities within a unified group.
Atro: My name came about during the time I got really sick when I was travelling Asia due to my Asthma. The puffer I was given was called Atrovent and itliterally saved my life.
Dev: It's short for Devil, which is kind of an ode to my South East Asian heritage, which I was hesitant to use at first. It's also my Grandma's Dad's name and it's defined as the masculine form of a God or Demi-God.
If you had to tell us one crucial thing about Atro and Dev, what would you say?
Atro: [laughs] Atro is definitely cocky and less laidback than the usual me. Got fast fingers as well.
Dev: [laughs] Dev talks shit harder than the real me. It's a louder, more abrasive part of my personality that I tap into.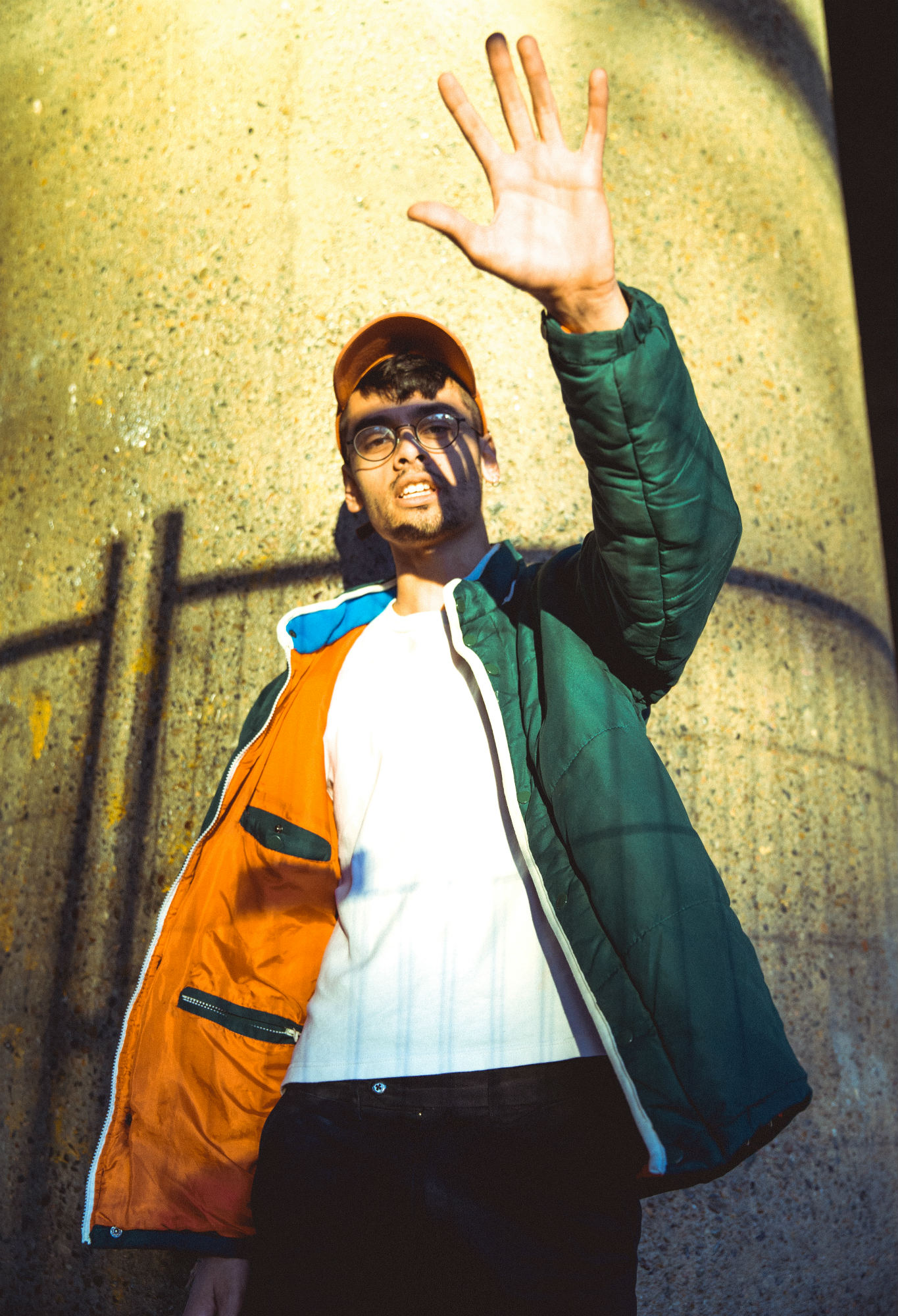 How would you describe Slim Set's sound?
Atro: Our sound is fast, jittery, super frenetic and super cooked. It's like if Travis Scott, Arca and Dizzee Rascal had a love child. It's definitely experimental, but not dark or introspective. It's the kind of music that you'd hear in a basement at 5am. The kind of music you'd double drop in the club for. I just want people on caps to like it. [laughs]
Dev: It's the sonic personification of ADHD that should've been diagnosed but wasn't. [laughs] Atro does a heaps good job of layering sounds that are super delicate enough for you to not consciously pay attention to, but it effects your head swing in a very good way. It's cooked.
How do you feel about being compared to grime as sonic inspiration?
Atro: I mean, geographically we're not from London so this comparison doesn't really work. We're not about ripping of musical motifs from traditional grime, but we're heaps inspired by the high tempo, high energy and production structure of the genre and niche genres of electronic music and Southern Rap.
Dev: Yeah I agree with Atro. I'm more inspired by self-critical writers, who can be seen as people and not a caricature of themselves. Artists like Earl, Princess Nokia as Wiki.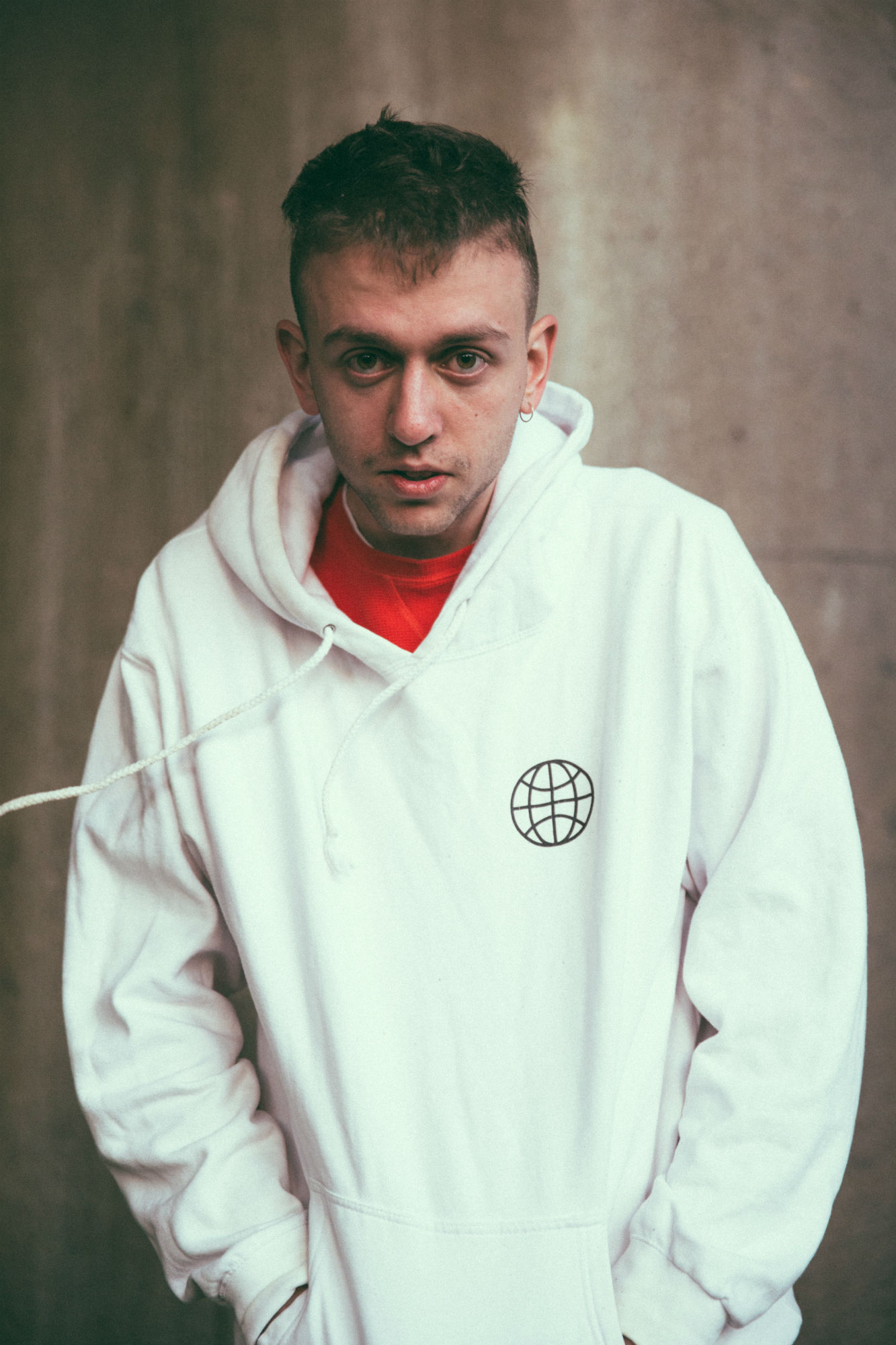 Do you feel like you fit into the current landscape of Australian hip-hop?
Dev: I mean, not entirely. We're from Australia, we make hip-hop, but that's it. We don't creatively identify with it, but also not trying to make our own genre or space. We're just here to make noise and a few friends along the way. It's 2016, we belong to the world.
Atro: We make music for winter in the club or in a basement at 5:00am, not for sinking longies on a Sunday arvo. On an international scale, one could argue that there's no core sound that has really come from Australia. Our music is informed the sounds we hear in the club, our DJ peers and our personal environment.
How do you go about conceptualising a beat and bars?
Atro: I mean, I always start chronologically and work in 8 bar loops, which is a nod to Atlanta and grime and then from there, I honestly just try to add in my flavour and make it more Slim Set. Inevitably by imitating, I create something that's wrong, and that outcome of that is usually exactly what I want. It's incorporating your own skill that makes it right.
Dev: Yeah, I mean like I always find the first verse or bars I write goes the hardest and the rest of the writing process is me trying to match that. Generally, within the first few hours of cracking on to a track we have to do it all then, if we come back to it later it's bad.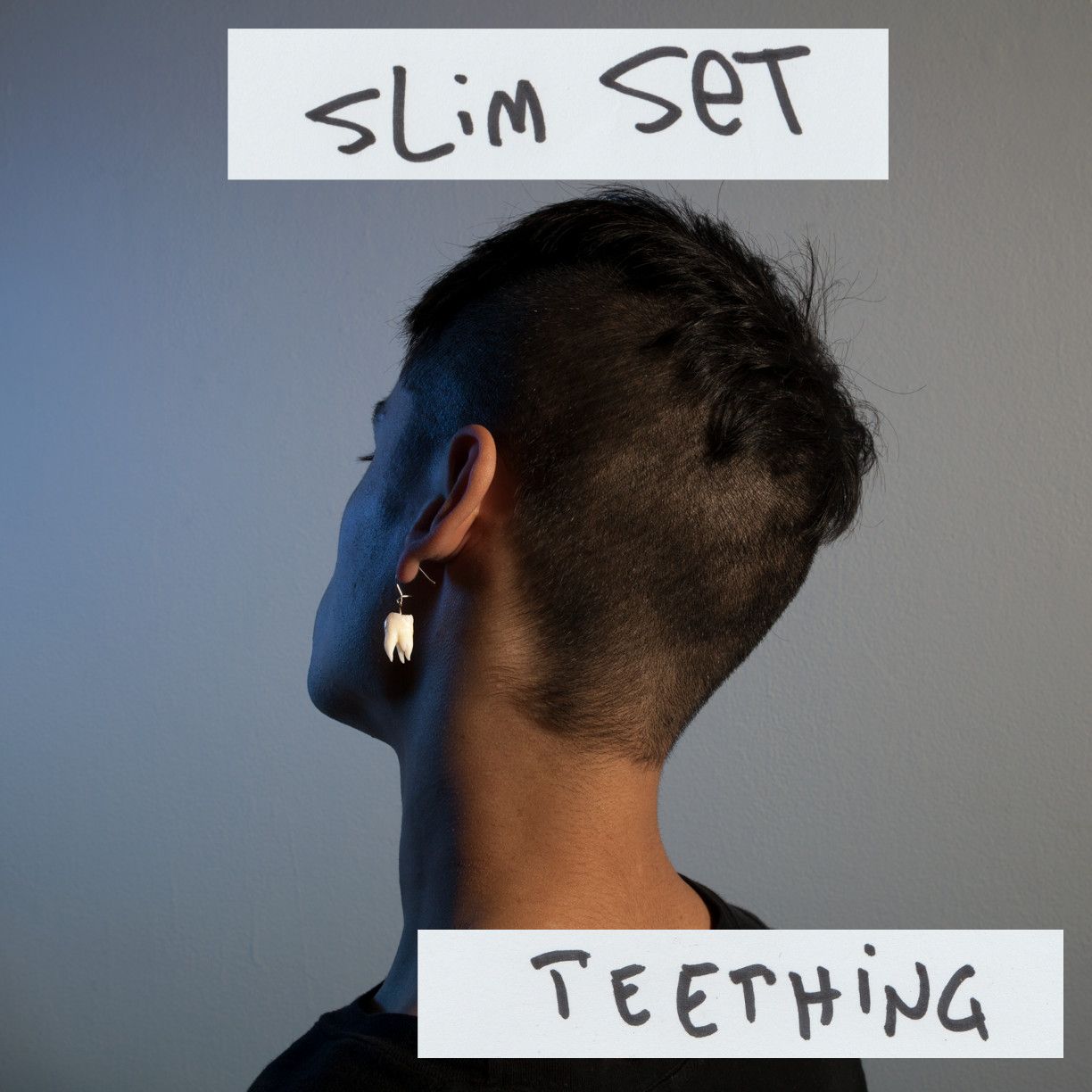 Oh, wow, so do write full tracks in one studio session?
Dev: Yeah pretty much. For example, when we were making the track 'Nomad', I wrote most of it in my car while I was driving and Atro would be next to me cooking up beats. Then we'd park for a second and I'd start free styling and he'd start chopping up loops again. That track was probably written in the space of three hours in a car park in Surry Hills.
Damn. Props. When you work so quickly, how do you know when a track is done?
Dev: That's the best thing about this fusion, because I rarely feel like tracks are done, and I'm okay with that because looking at how some of my Grime inspirations work, it's known that you're able to constantly rework a verse, so I don't have to worry about anything feeling too final and done. It's all about the moment.
Atro: [laughs] Yeah, like I'll make something that's 97% in the span of 3-4 hours. And the last 3% will take me deadset a year to finish. I'll just sit there tweaking everything asking Kal if he can hear the difference.
Dev: [laughs] I can't!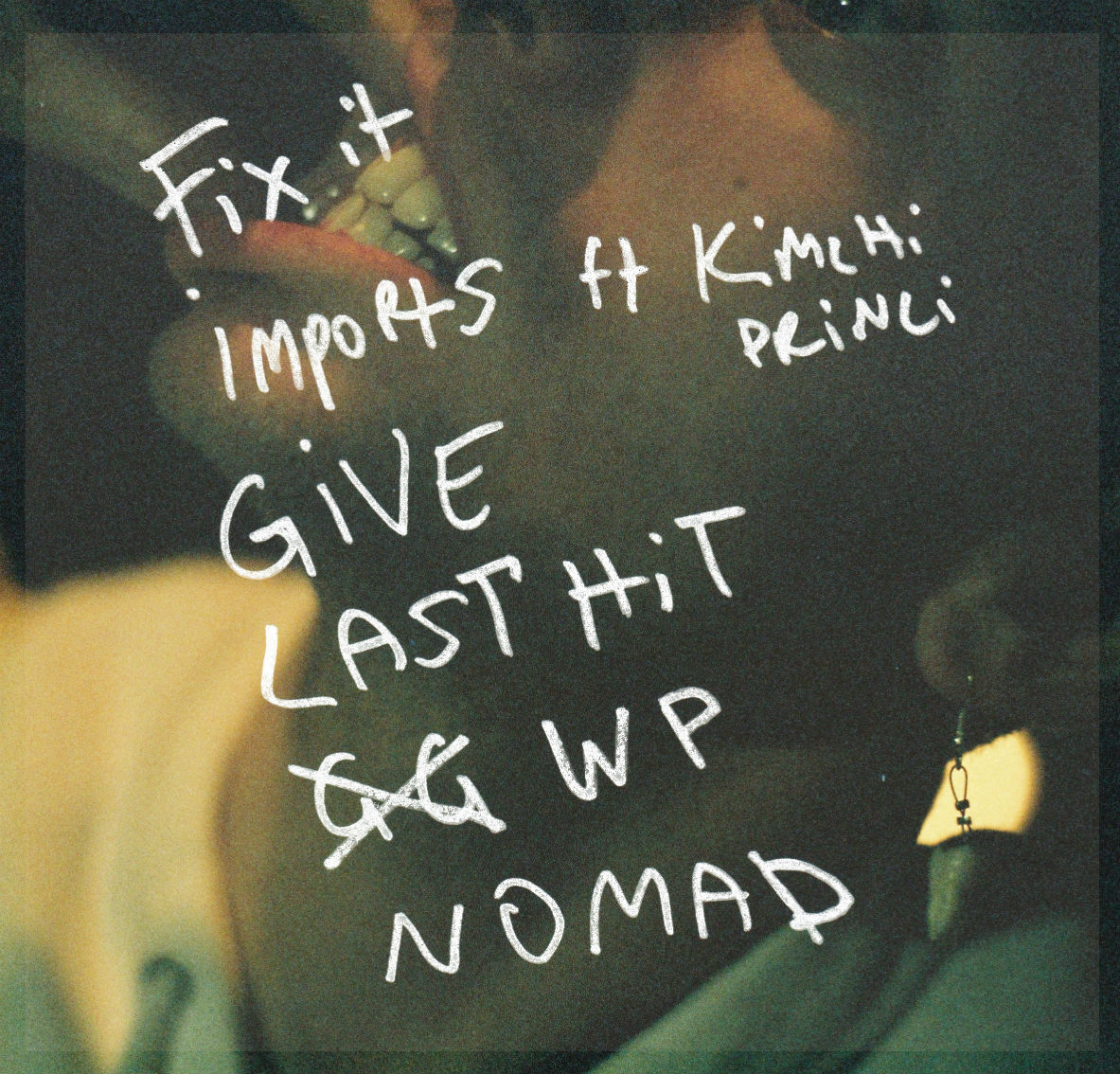 Describe the process of working together when you both don't specialise in each other's craft?
Atro: It's really simple and mutual. I'll often help Dev tighten up bars as often as he helps me tighten production, which is intuitive because the fact is, I don't rap and he doesn't produce. We've known each other for almost ten years now, so we're able to critical. I would make Dev rap the same thing 50 times until he could say it right and work on the accent if that meant it would be perfect.
Dev: [laughs] Atro will be a dickhead and say, "You can't write for shit, go harder". There is no effort and there is no set way to communicate, purely because we've known each other for so long. I could say something in gibberish that only my brother would understand and he'll be like "Oh yeah, I know what you mean."
Talk to me about the accent, because I think there's something really interesting to say about the particular way you rap.
Dev: Yeah, it took me ages to work on the accent because like most non-American rappers, the default is still the American accent, unless it's gutter lad rap where they're like… true. [laughs] It took a while to figure out what words just didn't flow right due to Australian diphthongs, and how to switch that up when rapping. Diphthongs is what makes our accent sound whiney in comparison to others, which isn't enjoyable to listen to unless you also speak the same way. Being in an Asian household also heavily influenced the final outcome of my sound.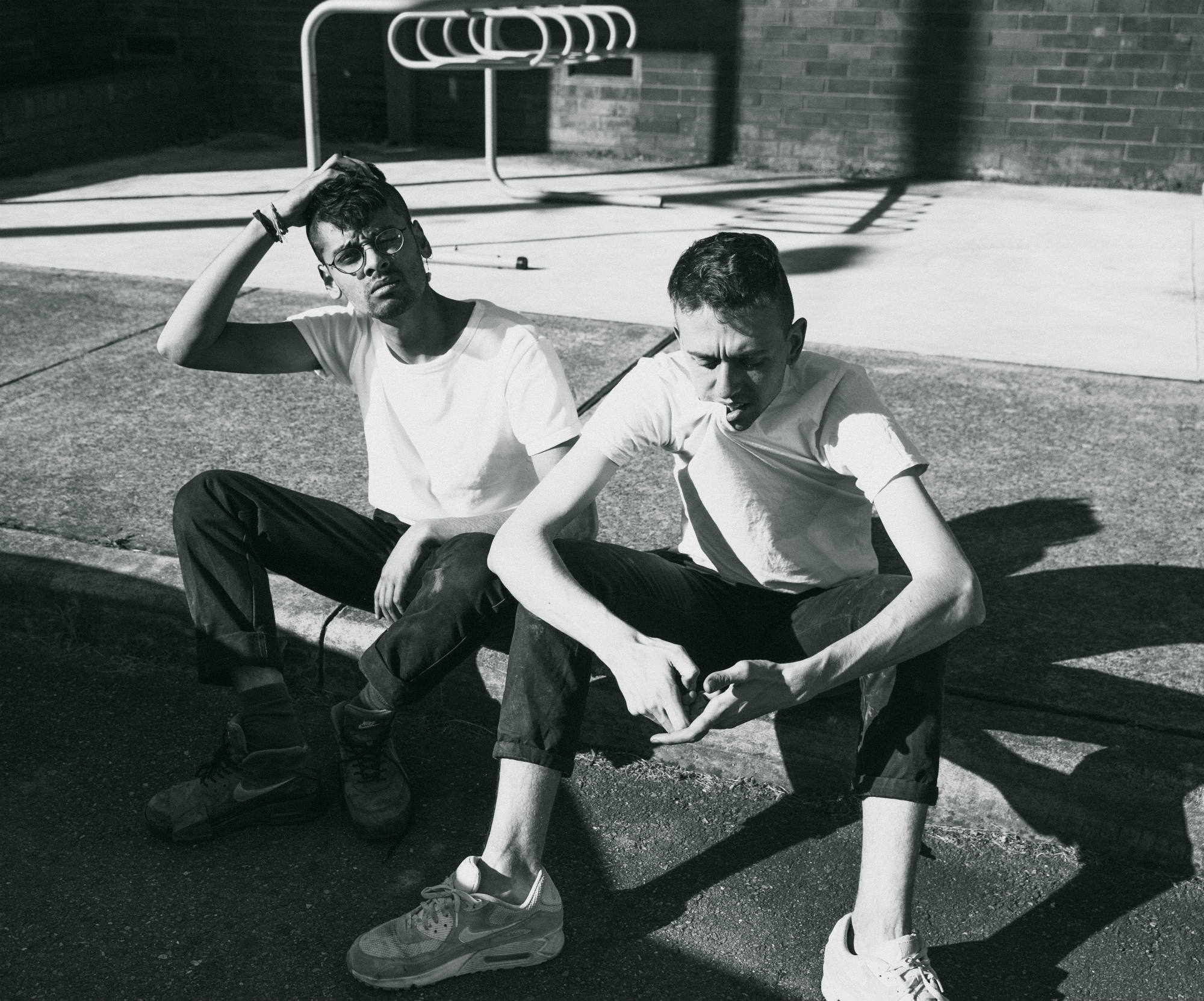 You make reference to your perspective of life growing up as an ethnic Aussie millennial in 'Imports.' Tell us more about that.
Dev: 'Imports' is a very self critical and self-reflective track, a stream of consciousness of me articulating my ideas about the topic of being an import, calling myself out and shit. It's the manifestation of conversations that I've had with Zac personally about my feelings about it all.
At the core of it, the track is about the realised displacement of being First Generation and that ties into the act of rapping, which is a super displacing practice for me as well. A lot of it is about my struggle of identifying my viewpoint as an ethnic millennial without preaching, or coming across as a corny rapper. [laughs]
Any last thoughts?
Atro: Although we want to make interesting music, it's definitely not chin-stroking. Don't get me wrong, I love a good chin stroke, but in the comfort of my own home and not 2am in the club [laughs].
Dev: We want to transmit energy.