Image by John Spinks //
Let the debates begin.
In the blue corner we have team Kid A, in the kinda orange-y red corner, we have Amnesiac. One is beep boops and synths, the other is pianos and acoustic geets, both captivated listeners around the world, stepping further into the deep melancholy melodies that Radiohead established in The Bends and OK Computer. And now you can have them both, again, along with a brand new LP of B-sides from the sessions.
The new disk, which has a confusingly different name to the package: Kid Amnesiae, features versions of classic tracks such as 'Like Spinning Plates', 'The Morning Bell' and a (presumably) string arrangement of 'Pyramid Song' titled 'Pyramid Strings' – yum. They've also shared on of the tracks from the third LP, 'If You Say The Word':
https://www.youtube.com/watch?v=Jj2nX2BDTYY
The Kid Amnesiae bonus LP tracklisting is:
SIDE 1
LIKE SPINNING PLATES ('WHY US?' VERSION)
UNTITLED V1
FOG (AGAIN AGAIN VERSION)
IF YOU SAY THE WORD
FOLLOW ME AROUND
SIDE 2
PULK/PULL (TRUE LOVE WAITS VERSION)
UNTITLED V2
THE MORNING BELL (IN THE DARK VERSION)
PYRAMID STRINGS
ALT. FAST TRACK
UNTITLED V3
HOW TO DISAPPEAR INTO STRINGS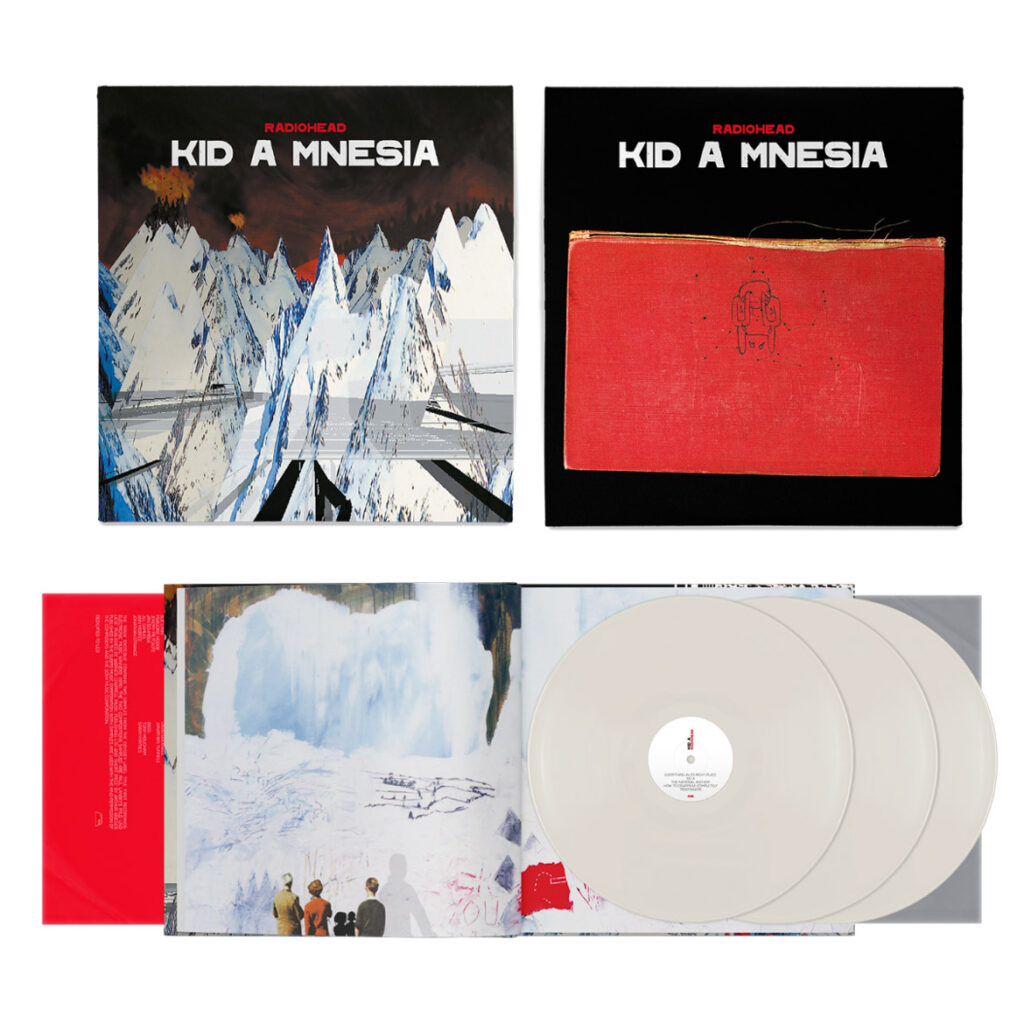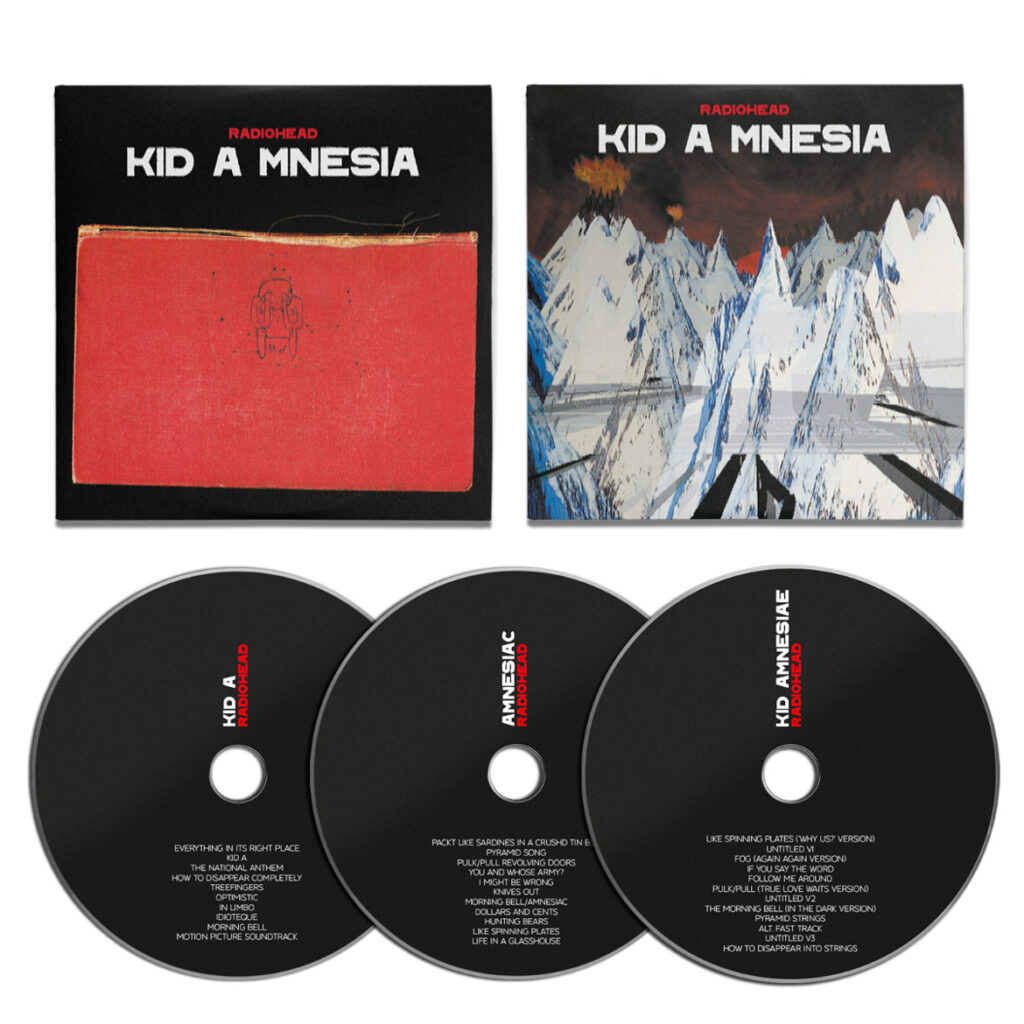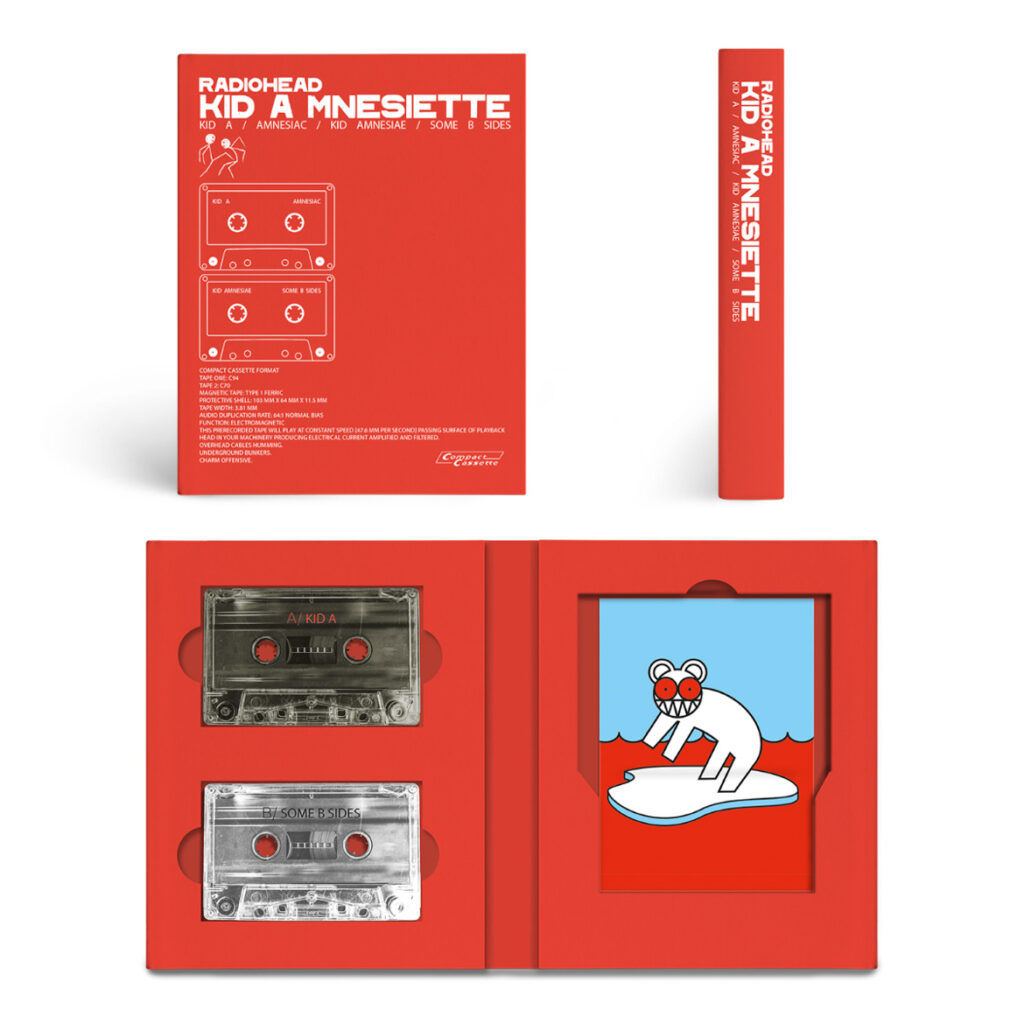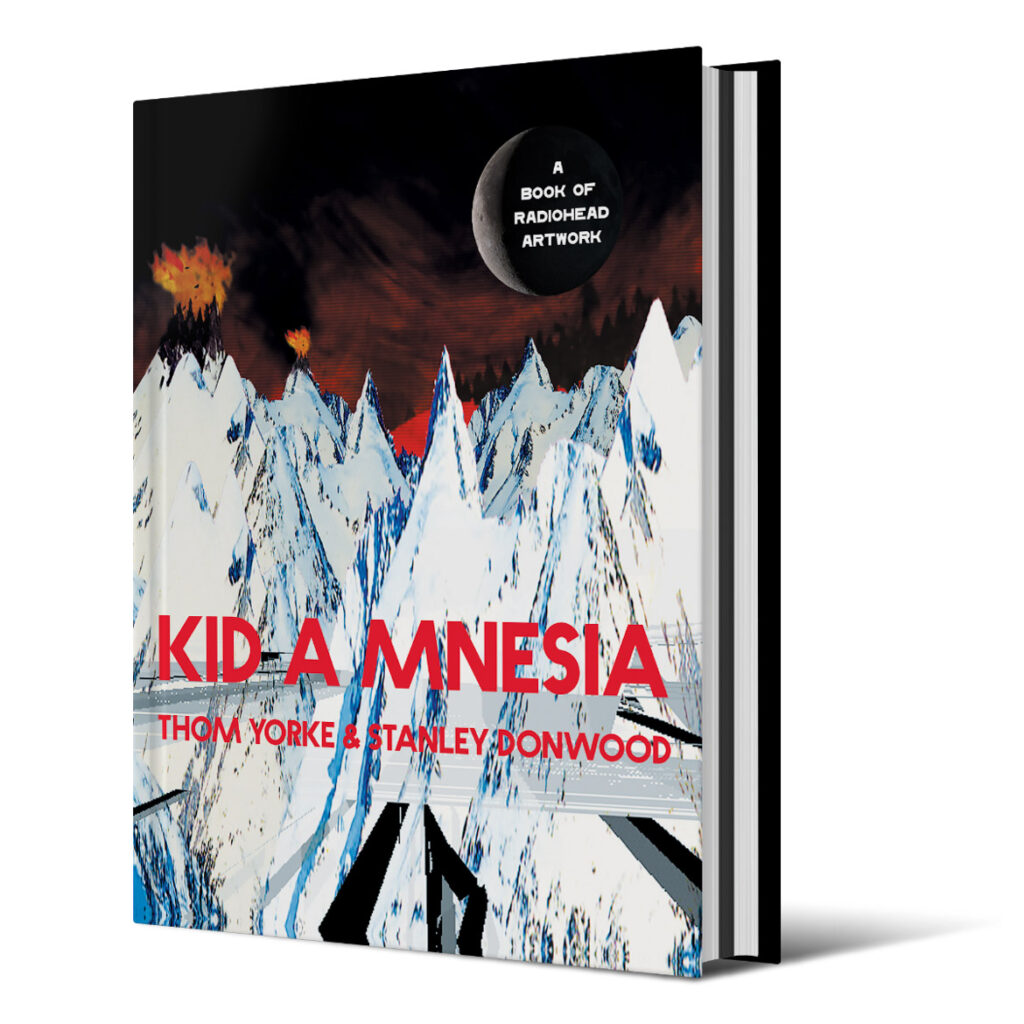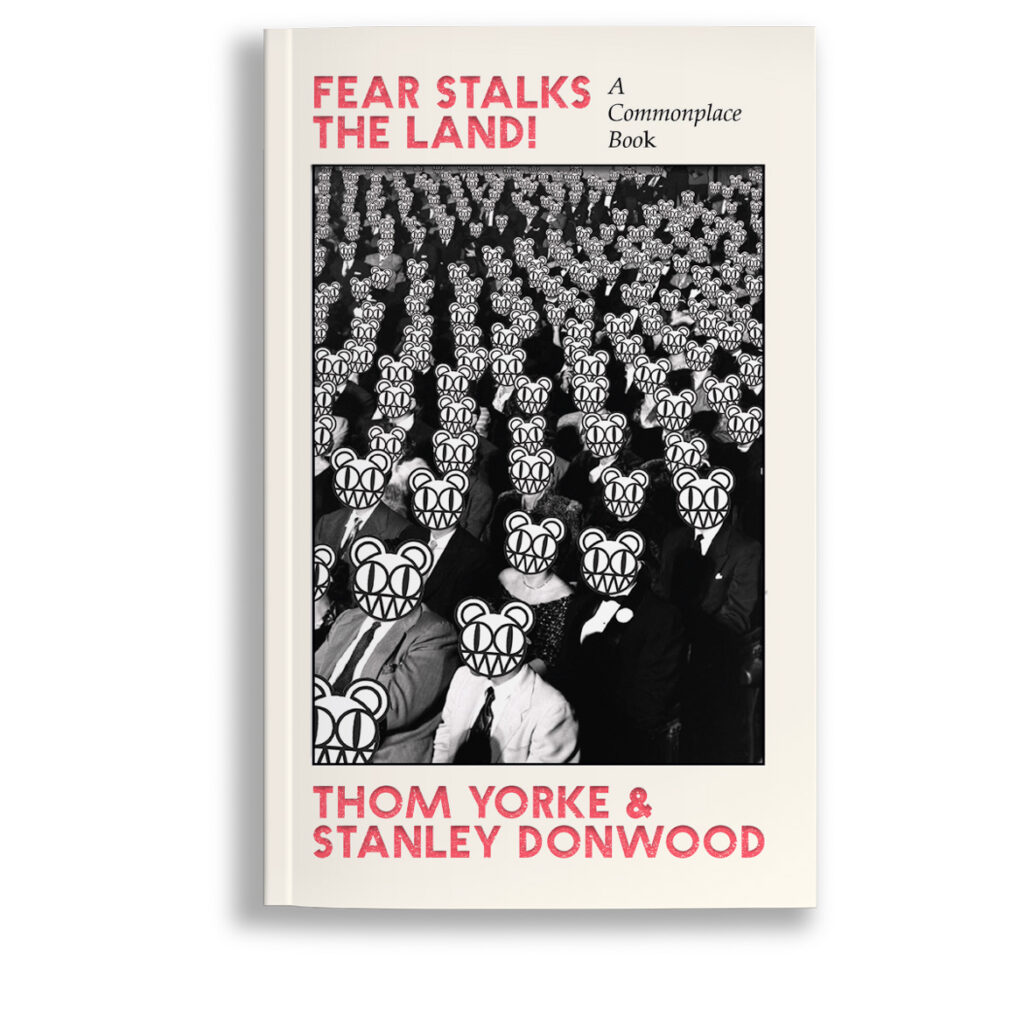 The release also comes with the three LP cream vinyl pack, 5000 2-cassette packs, a book of Thom Yorke and longtime Radiohead artist Stanley Donwood's correspondence from the time, and also a hardcover book of artwork and scribblings for the albums. Check them all out via the Radiohead webstore here and pre-save/pre-order the album here. Oh, and it's all dropping November 5th BTW. So you know, remember, remember the fifth….
Now that you've got Radiohead on the brain, dive into this bootleg, frankensteined Amnesiac live set from various eras: