We all wish to do it all. Some of us could, and few can. But only one can pull it off with style, grace, and finesse.
His name is Fash. 
Fash is an artist, creator, and singer-songwriter looking to make waves in the Australian music scene with his effortless brand of cool. The Sydney-based renaissance-man began his career creating charming videos on Tik Tok, gaining a global following of over 5 million. However, he dreamed of becoming a musician and making songs that spoke to the ups and downs of generation Z. He achieved this in 2020 with the launch of his debut single 'Fake Nice'. In the last two years, Fash's successes have come with the ferocity of smashing a 'like' button. He now garners over 100,000 monthly listeners on Spotify and has scored collaborations with Ben Oldland, GXNXVS, James Guido, Chelsea Warner, ETHAN, Charlotte Adele, Adam Friedman (Cookie Cutters), and more.
Fash is back with his music video for 'Down Bad, 'which sees him playfully crooning heartbreak lyrics over propulsive drums and warm synths. The video directed by Yvonne Chen possesses an aesthetic that sits comfortably between a classical painting and zoomer's Pinterest mood board. In two and half minutes, it will feel like you've taken a tour through Fash's endlessly creative mind at the pace of a convertible cruising along the beach on a summer's afternoon.
We caught up with the man himself to talk about his humble beginnings, successes, and everything 'Down Bad'! 
https://www.youtube.com/watch?v=WV2sQQgp2es
Hi Fash! Firstly, congratulations on the video for 'DOWN BAD'. How does it feel for your fans to finally get to see it?
Thanks! I'm so excited for my fans to see! This is the first high production Music Video that I've done – so I hope they like it as much as I do!
Initially, gained global attention with your charming TikTok videos. When did you know that you were connected with a huge audience in a special way?
Hmm, honestly it probably still hasn't registered how many people follow me… maybe that comes with mostly being online. But I run into fans all the time in the street and at the most random places- so that's always fun. So grateful! Really- I'm only here because of my fans, and it's so great to be able to connect with them both online and in person.
What inspired you to pursue a career in music?
I wouldn't die happy knowing that I didn't give my best shot at music. I've always really loved checking out new tracks! I grew up being such a fan of early Chris Brown, Justin Bieber and loved the way they perform. Since then I began to see myself as an artist- I hope I can make myself and my fans proud with what I've got in store.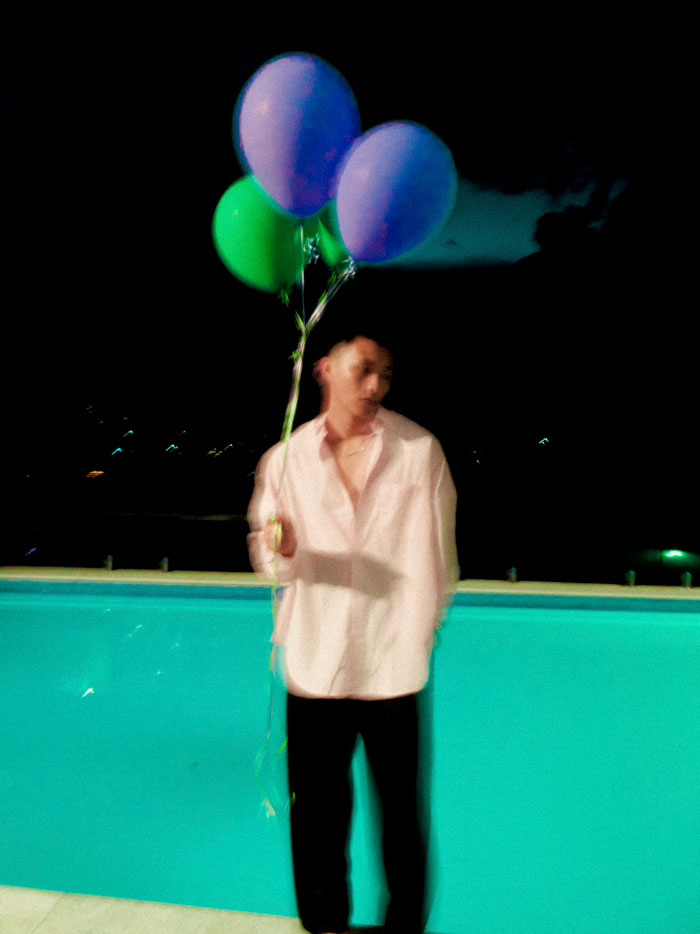 How did 'DOWN BAD' come about?
My friend and producer, Adam, played me the beat one day and I instantly vibed out to this feeling of longing and I blurted to him "Why you do me like that, girl you got me down bad" to the beat. Afterwards everything just clicked into place, since then it's been super fun co-writing and collaborating with others on my music
The music video has a cheeky and playful energy to it. What was the process like working with director Yvonne Chen and visually capturing the vibe of the track?
It does! The process was such a great learning experience. Being my first full production music video I learnt so much from Yvonne and the fantastic team. We sat through many meetings to hone in on a clear vision that matched the energy on the track. I shopped around for the outfits I wore in the music video and did everything stylist related- I really like fashion so that was also really really fun for me and a huge part of the vision coming to life.
You've been able to transition your fans from social media to music in a way which feels organic. What do you attribute this to?
I started taking social media more seriously after I wrote my first bunch of songs. I really wanted to have an organic way to connect to my fans and share my craft! I'm so glad it feels organic to you too, it for sure feels that way for me and I'm really thankful.
Across your career, you've never been afraid to approach work with a DIY mindset. In the process you've amassed a crazy amount of success while remaining independent. Why do you think this style suits you?
I really like being at the forefront of my art and career so this was a really easy mindset for me to fall into. I although have some mentors/friends and team members to thank who have guided me in the right direction at times.
What can we expect from you in the future (in terms of music)?
Some more releases, and a bit of a different direction, can't wait for everyone to hear :)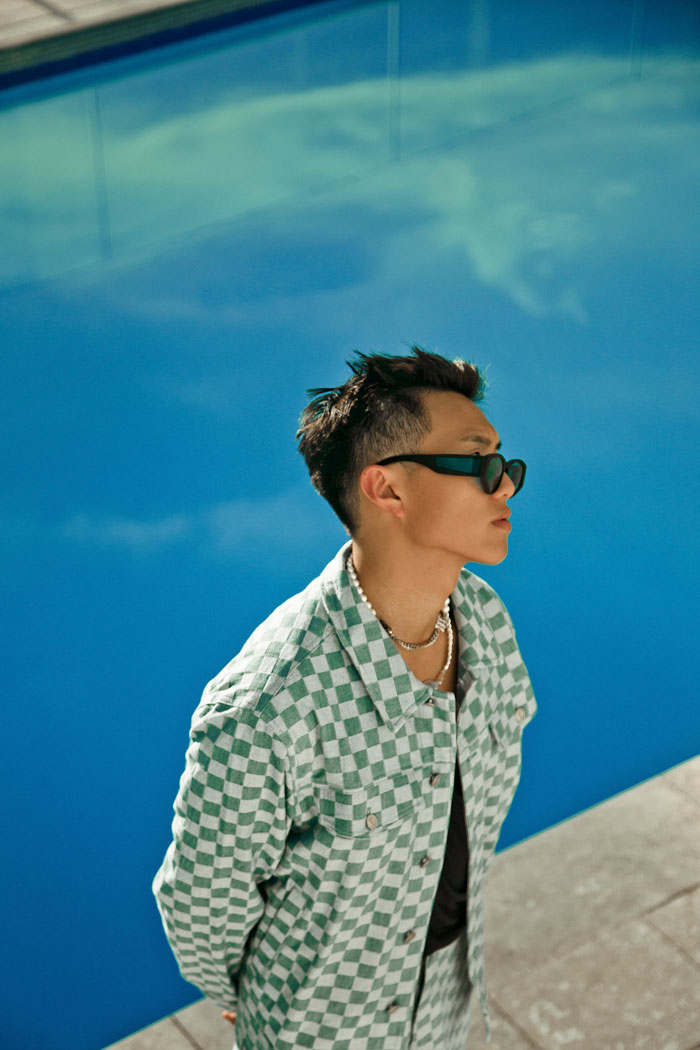 Do you have any advice for young creators trying to breakthrough and begin their careers?
Take care of yourself. Trying to understand the internet and your whole career can be quite hard sometimes. Having good friends, family, actually enjoying what you do and giving yourself love makes it all the better.
Take your time. I know you want it and I know you want it now, but give yourself time. Trust that showing up day by day and doing your best will get you wherever you want to get. Try not to get caught up in comparing yourself to others, there's always someone who's better or worse or they started earlier or later than you, it never ends! You might as well just focus on you! Good things take time.
Think big! Be honest, is there really a point in thinking small? Shoot for Neptune and you might land on Uranus😂😭 

Special thanks fo Fash for taking the time to chat! Make sure to check his amazing Tik Tok videos @fash, follow on instagram @fashng, and check out his past releases here.