Images by Robin Hearfield
While our dance moves are usually limited to the shopping trolley, the sprinkler and everything shown in Sick Of It All's video for 'Step Down' there's going to be much more eloquent hip-swinging and booty-shaking at Dutty Dancing this Saturday night.
Sydney's premier celebration of Dancehall, Reggae & Afro Beats will be returning to Plan B Small Club, and while their dancefloors usually go extremely hard, we're expecting this edition to bring even more heat. The Dutty Dancing competition will be taking place, looking for a new champion to crown with a zesty soundtrack provided by regulars Shantan Wantan Ichiban and Nick Toth, with this month's special guest being the OG himself Mike Who.
So what does it take to become a Dutty Dancing queen and win the coveted crown and gold rope? We chat to current reigning champion Malaika Salatis – who absolutely wowed everyone in attendance at the last competition with her mind-boggling moves – about her background in dancing and a little advice for this month's hopefuls. Read below and get all the Dutty Dancing details here:

How does it feel to be a reigning Dutty Dancing champion? Do you still have your crown?
I don't know, really that's a tricky question. I'm just happy! Yes I do have my crown and my big gold chain, and I will keep them as long as I can. They're part of my trip to Australia.
Do you have a background in dancing? Do you think it comes more naturally or is it something that can be taught?
I started since I've been able to walk. I wanted to follow my auntie when she was dancing in the backyard with her friends, I was there dancing behind them. And they were dancing Afro, Soukouss, Dancehall, Ragga and Malaya. These dances are my roots. Everything can be taught but you might need a bit of talent as well. There's thing you can't change, for some people it just come naturally!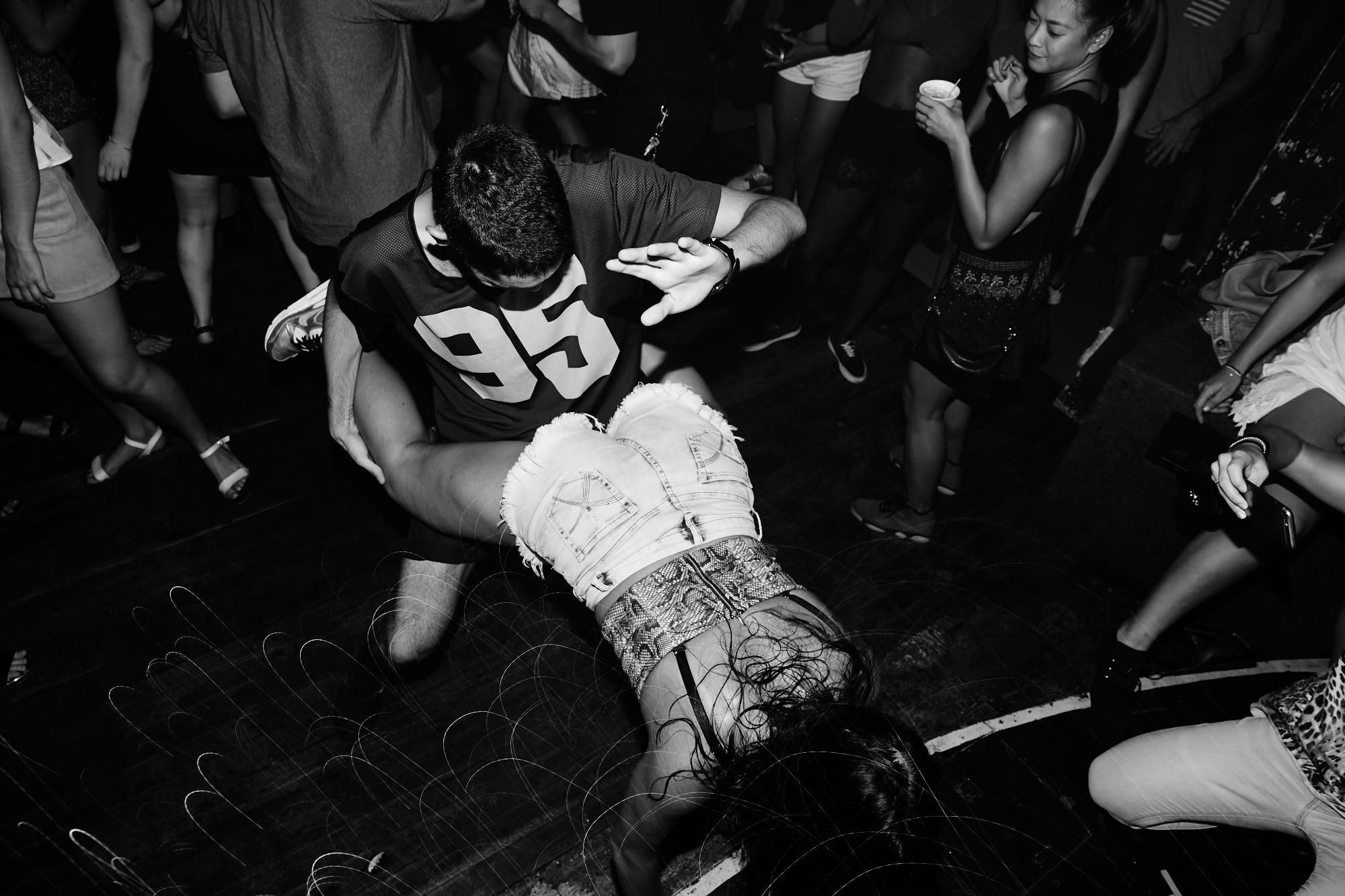 How long did it take before you could do the splits and did you suffer any injuries in the process?
As long as I remember, no! The first time I jumped on a stage and did it, I just felt good. It might be the effect of the adrenaline. But I'm trained dancer (ballet) so I won't advise anyone to do it without being sure of their skills.
A curious move to me is the splits/twerk combination. How exactly does one pull this off?
And a curious question! I don't know if we can really explain it. The obvious thing is you better have a bit of booty to do it.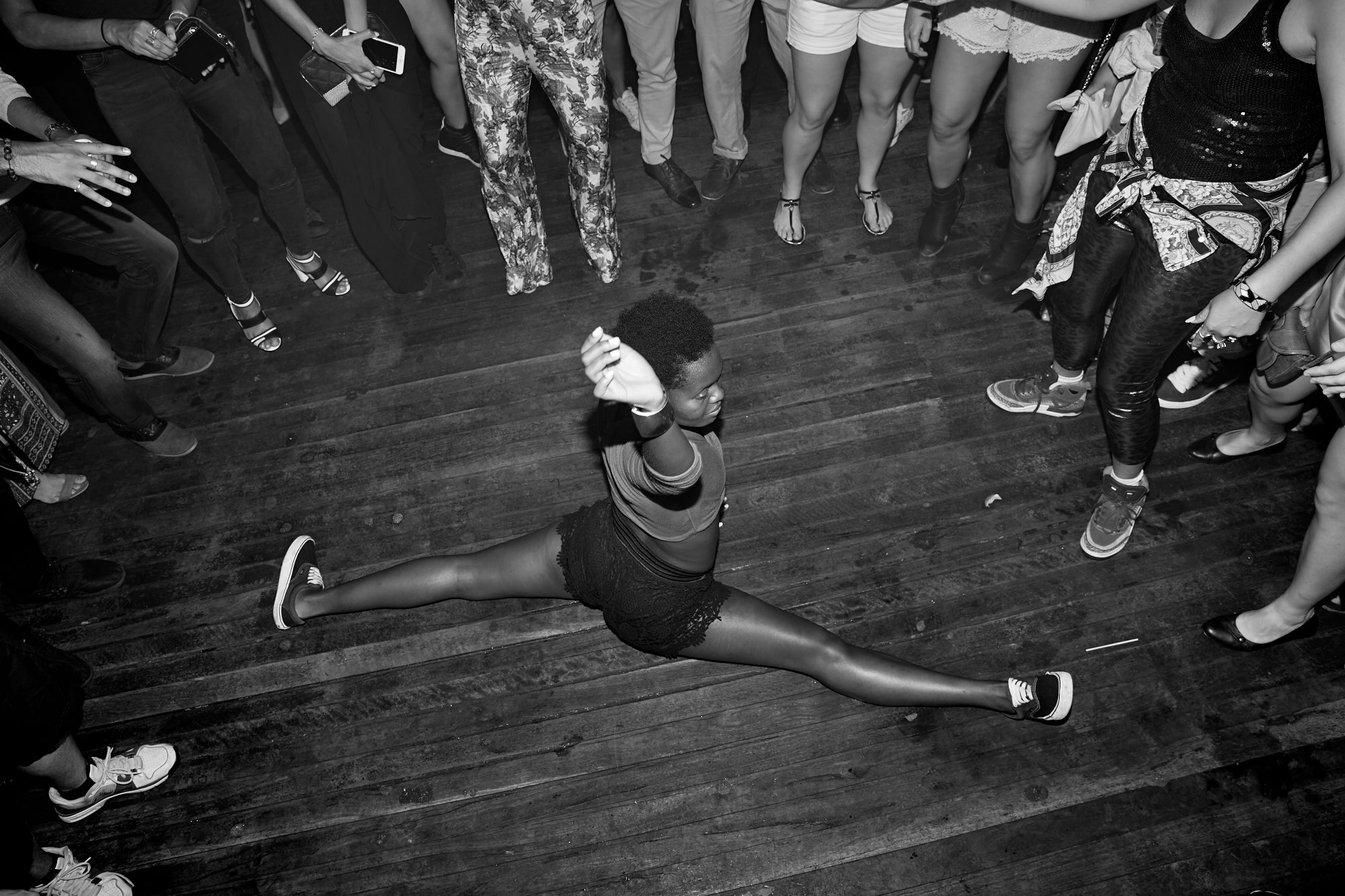 There has been a lot of talk about Drake and Justin Bieber appropriating Dancehall, with people like Sean Paul criticising the adopted sound. What is your take on it?
That's a very sensitive subject and I could argue hours about it. I just hope that this will open the door for many Dancehall artists that really do this with love and passion.
What tracks are you loving on the dancefloor at the moment?
I recently performed for Stonebwoy and I got a big crush on one his tracks featuring Cynthia Morgan called 'Bubble Bup.'
Any advice and insider info to people looking to become the next Dutty Dancing queen?
Break off your back gurls!