Images via Getty/Paramount Pictures //
Alert to all respectable comedy-loving stoners.
Quintessential pothead comedy pals Cheech and Chong are set to hit the big screen with a new biopic. The film will follow Cheech and Chong's colourful rise to stardom in the 70s and 80s, which includes getting their comedy start in a Vancouver strip club (and turning it into Canada's first topless comedy night) and generally being high 24/7.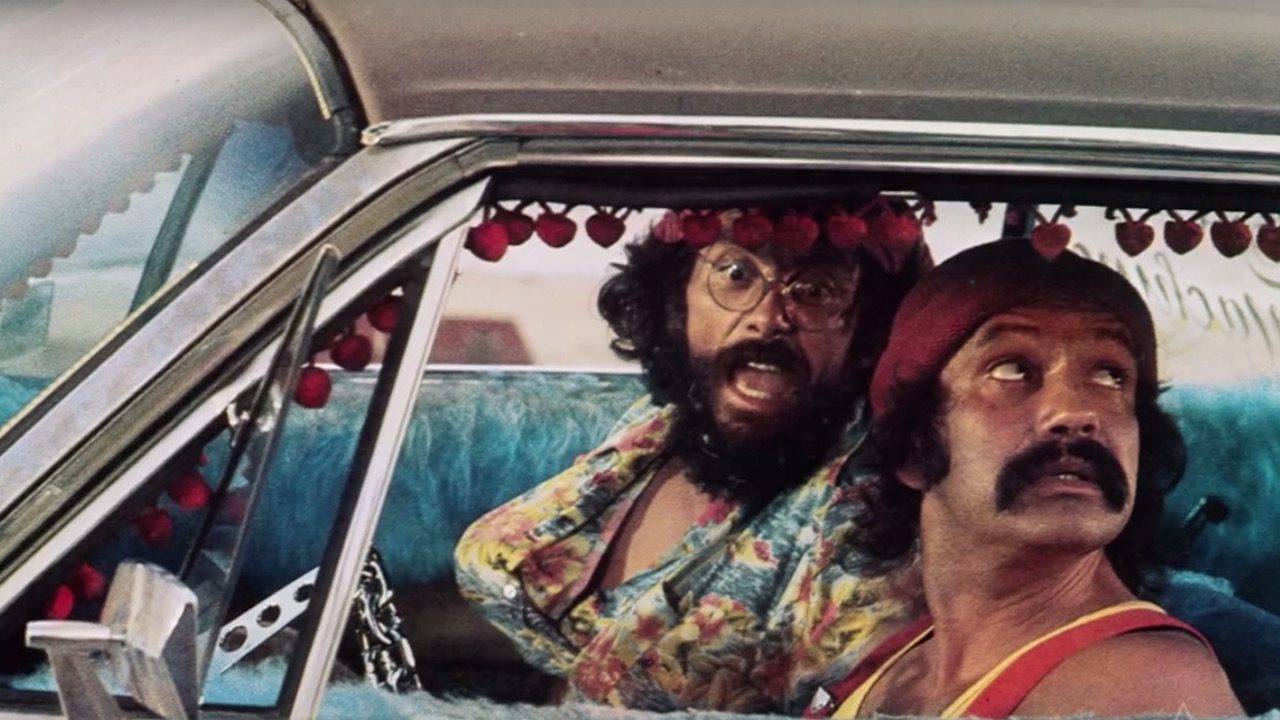 "We are excited to show the world how two dudes from completely different backgrounds got together, changed comedy, and made cannabis mainstream!" Cheech and Chong said in a statement about the film, with both also set to executive produce.
Directed by Kristian Mercado and written by Danya Jiminez and Hannah McMechan (who both wrote for Comedy Central's 2020 The Ren & Stimpy Show reboot), the biopic will follow on from eight previous films about the weed-loving duo, including Cheech & Chong's Animated Movie! which came out in 2013.
"Working with Cheech and Chong is a childhood dream of mine," producer Trevor Engelson described of the project. "I used to listen to my father's copy of their albums growing up, so to help bring their incredible true story to a new generation of fans is a real honor."
While there's currently no release date set, it's sure to be a real blast – and we can think of more than a few people who would be up to the job of filling those big Cheech and Chong-shaped shoes.
In the meantime, relive some classic Cheech and Chong below.
https://www.youtube.com/watch?v=FAaTp_WCREw&ab_channel=Bybidejau13