While we were at Splendour In The Grass, we decided to hang out with some people who are more successful and better looking than ourselves. We are fortunate to have some very beautiful friends, including the power couple of the century aka Roberta Pecoraro & Jono Friend.
Both of these humans have been longtime LWA affiliates – Roberta has graced our Tuesdays Without series recently, while Jono heads up VOT Clothing, a brand that has featured heavily in our wardrobes as well as on our website.
We decided to make a little photo diary with Roberta & Jono as they made their way through one day at Splendour In The Grass, presented by Levi's & Glue Store. See it below: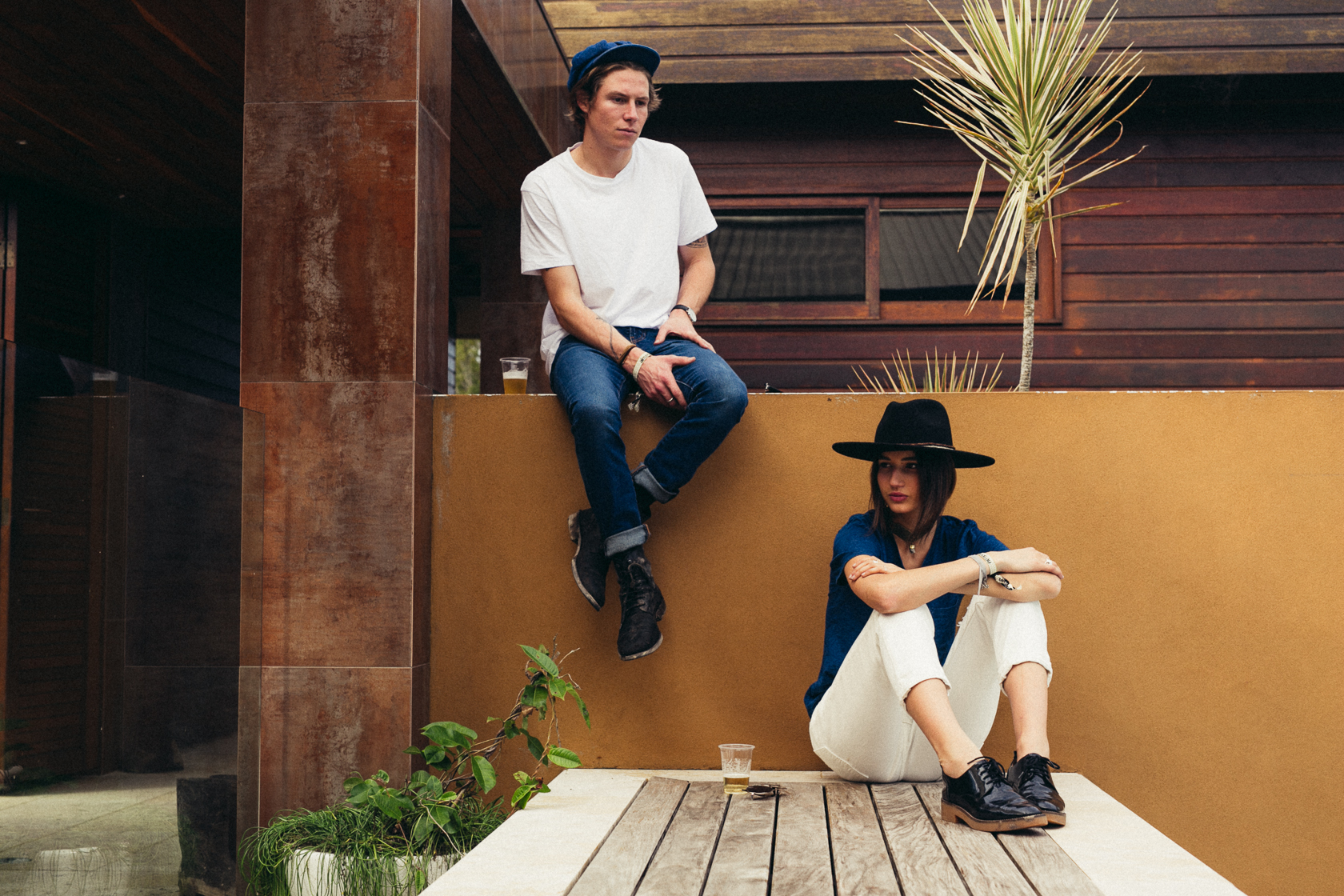 We meet up with Roberta & Jono at some mansion that looks like Puff Daddy's Australian retreat, sitting 15 minutes outside of Byron Bay. There are ciders on tap and Carmada are running somewhere throughout the house in preparation for their Sunday set.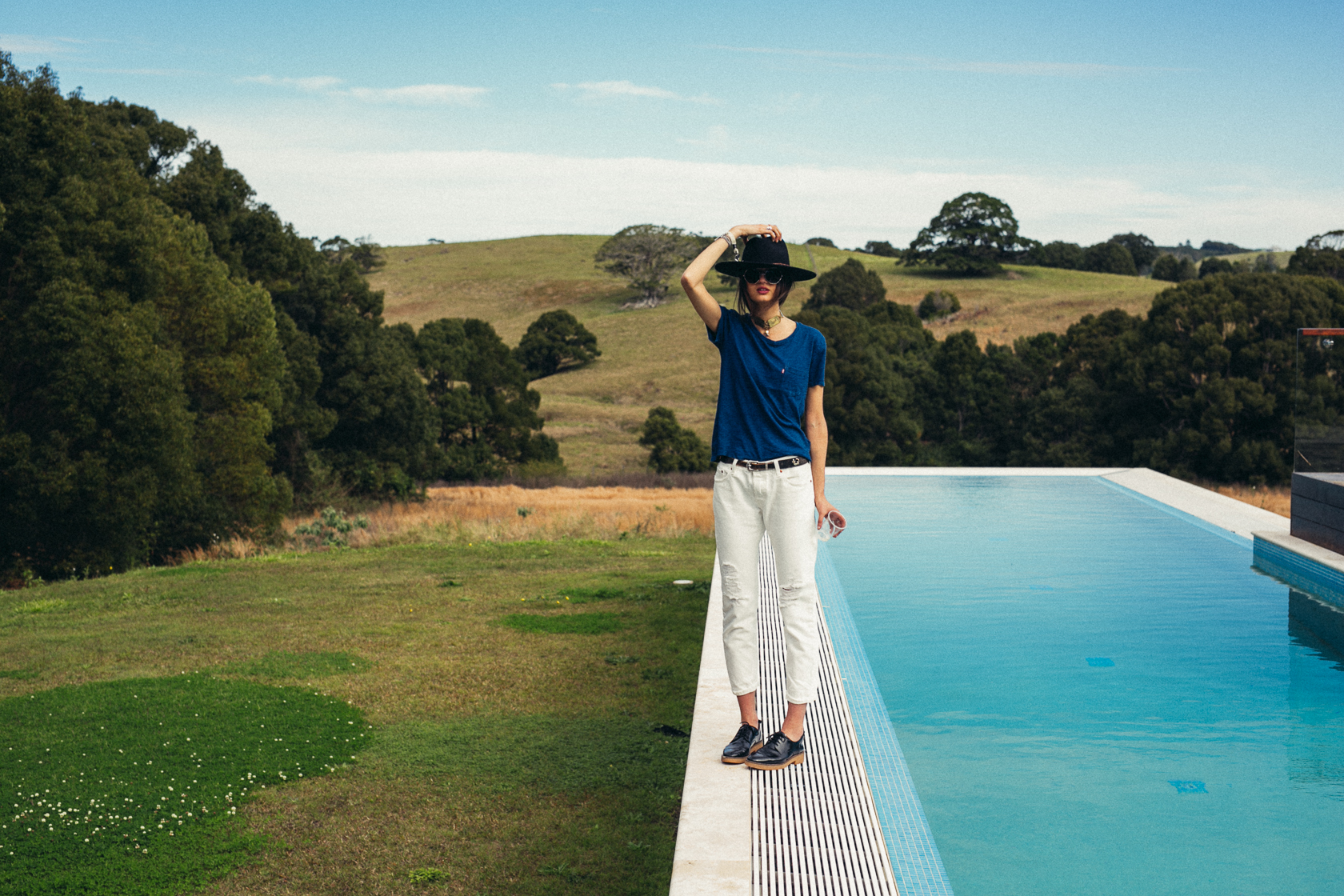 Living that picturesque poolside lifestyle, this location was made for Instagram shots. #NOFILETR
Having a casual meander up this dirt road while looking like a swaggy hitchhiker from Nebraska.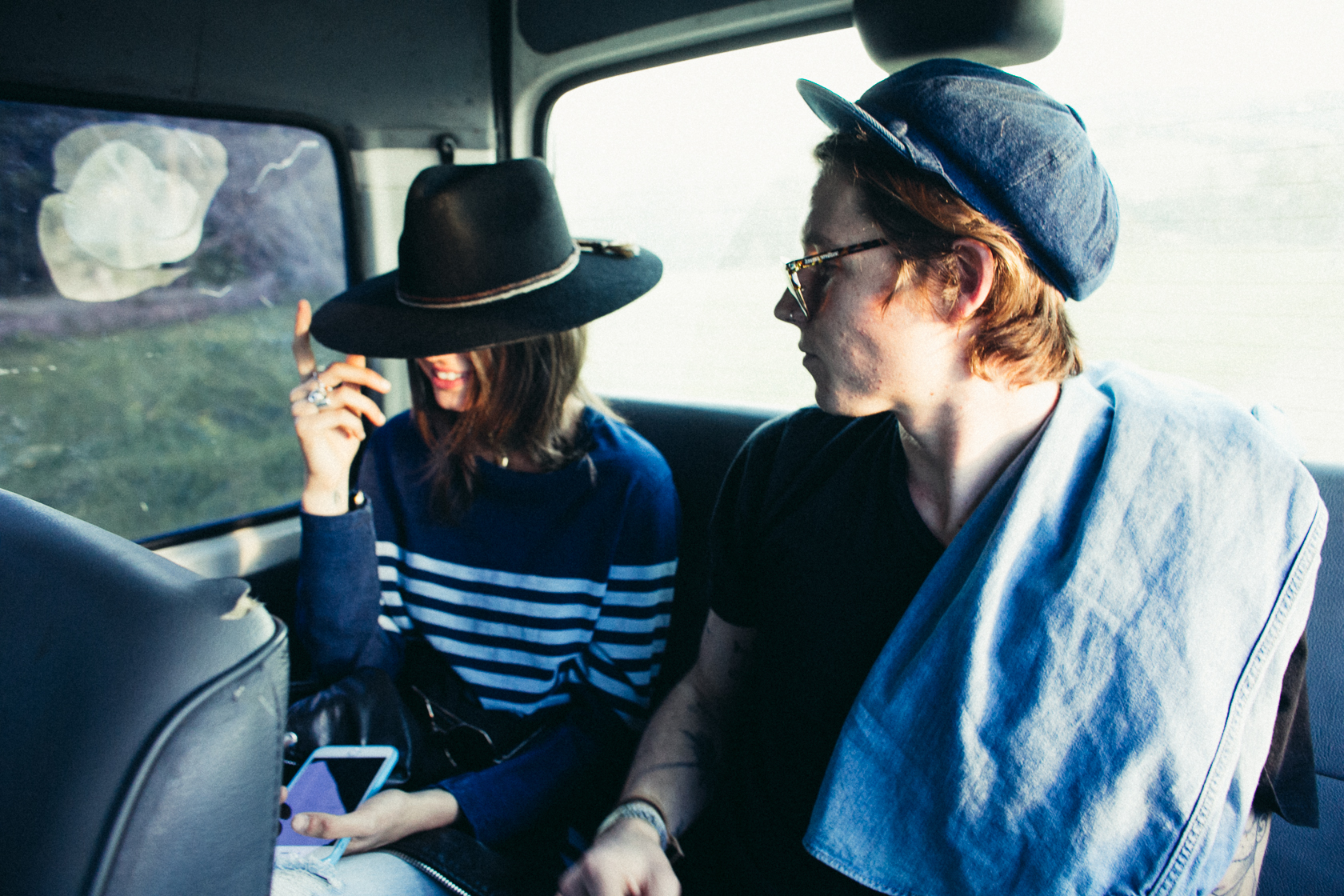 Roberta with the mysterious hat tilt, looking like the iconic opening shot from Shania Twain's 'Man! I Feel Like A Woman' video clip. Good times, great classic hits on our mini bus to Splendour.
Missed opportunity: While frolicking in this field we definitely should have recreated this scene from 'The Simpsons'.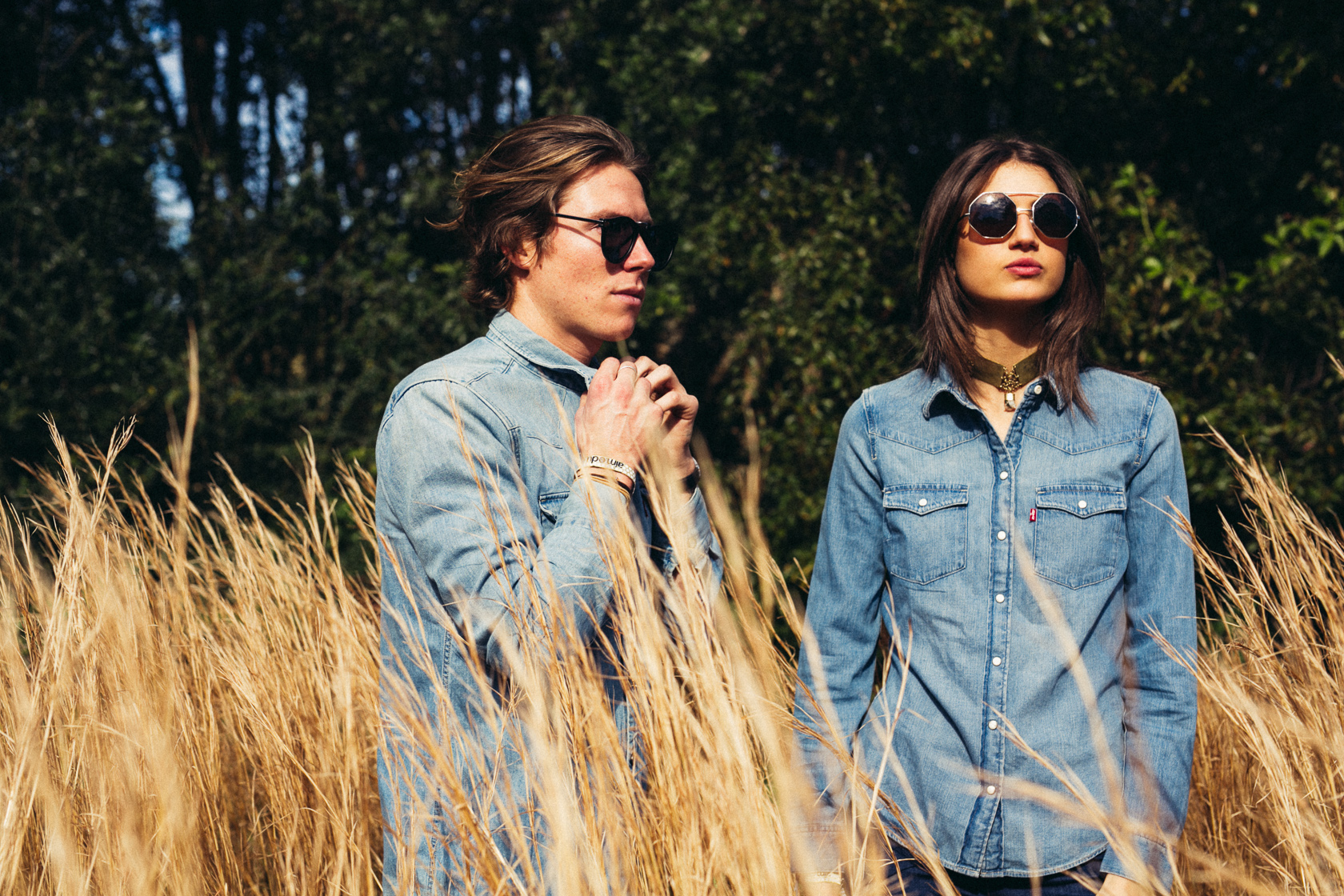 Couple dressing is underrated and needs to be done more often.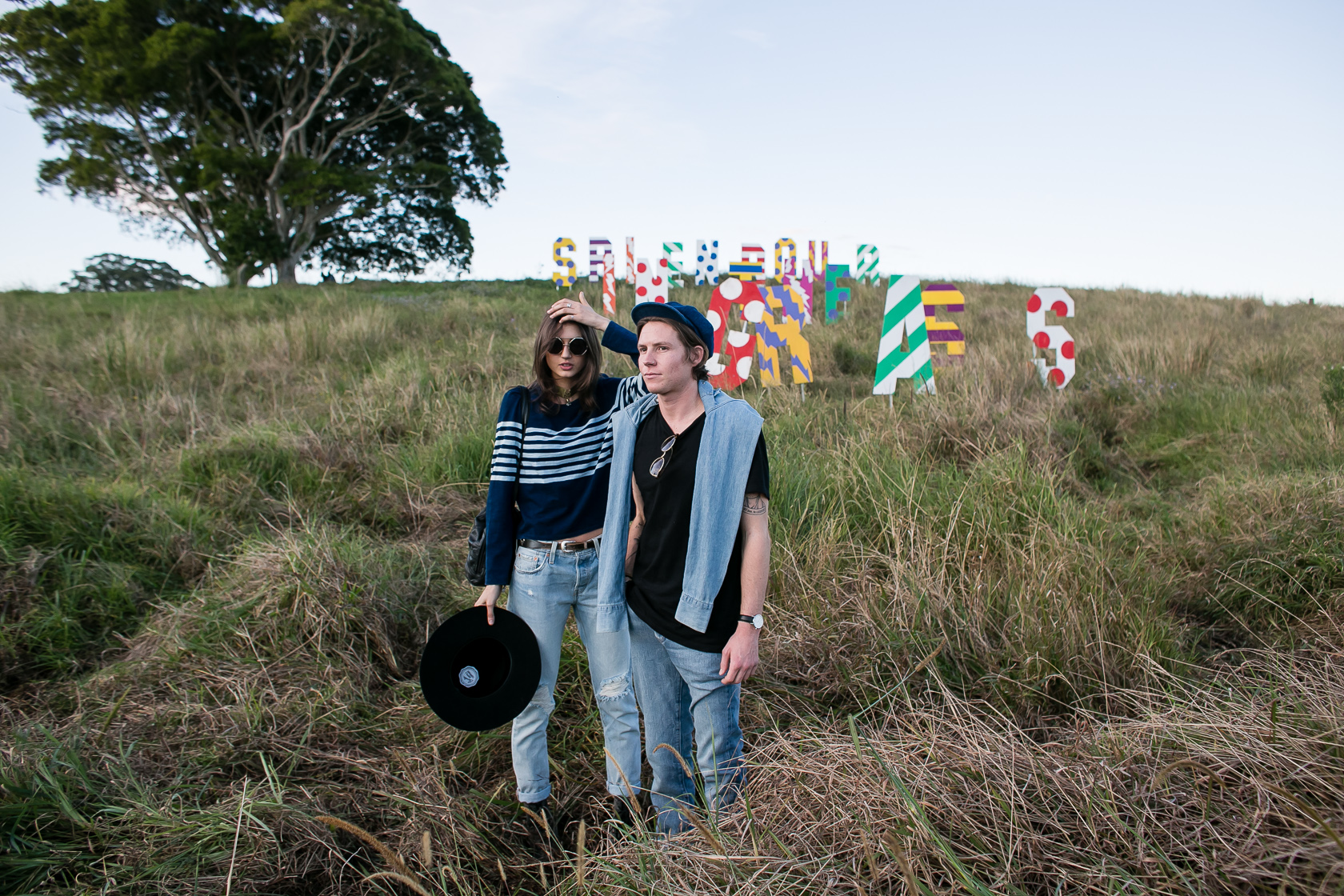 Did you even attend Splendour In The Grass if you didn't get a photo with this sign? The next day some hooligan had removed and changed some of the letters so it read 'Plender In The Ass' – and I'm still not sure what a 'Plender' is. According to Urbandictionary, it means "To burn an elderly human being" so I'm not sure how that fits into the grand scheme of this joke.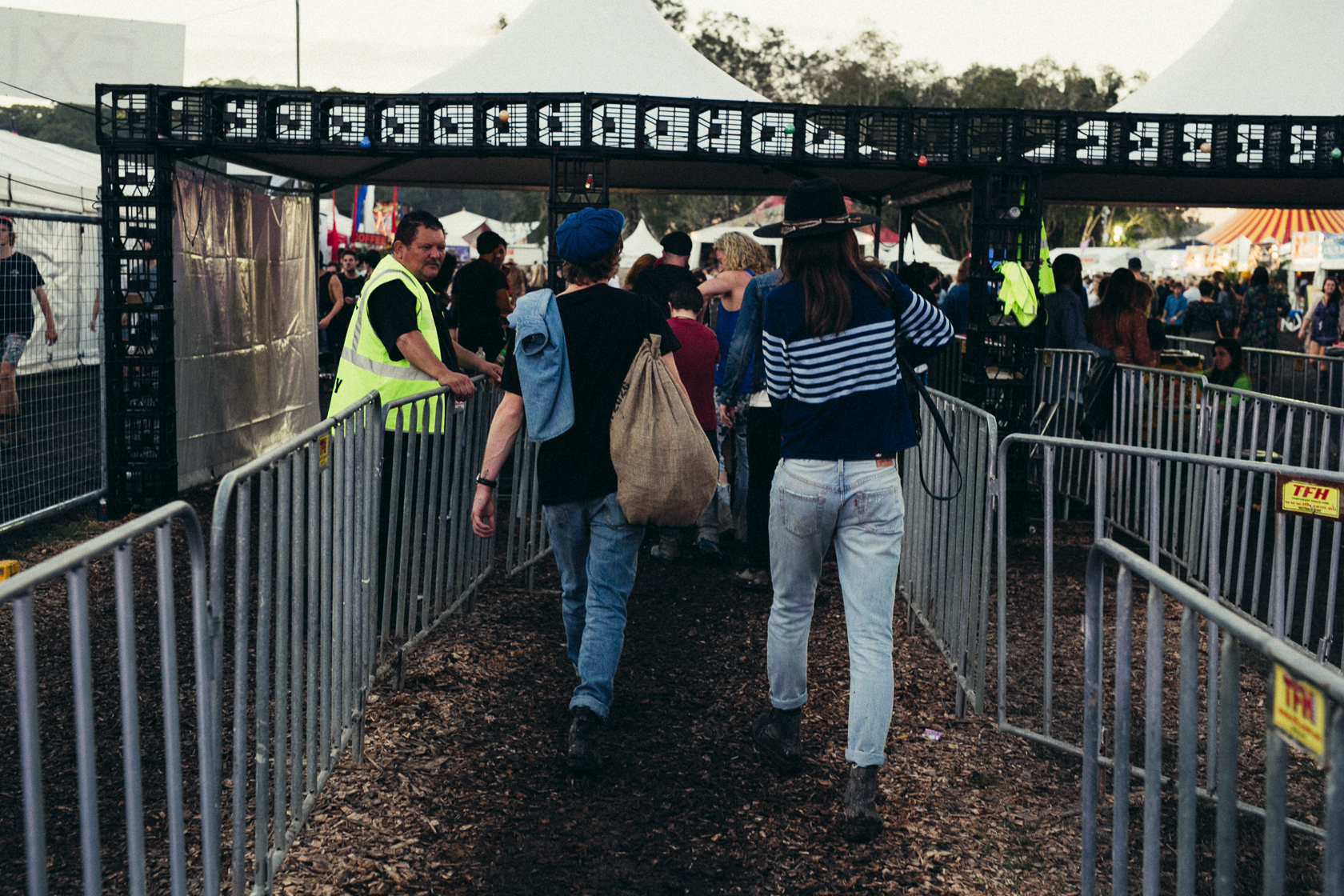 Move aside commoners, we have gold wrist bands which makes us special!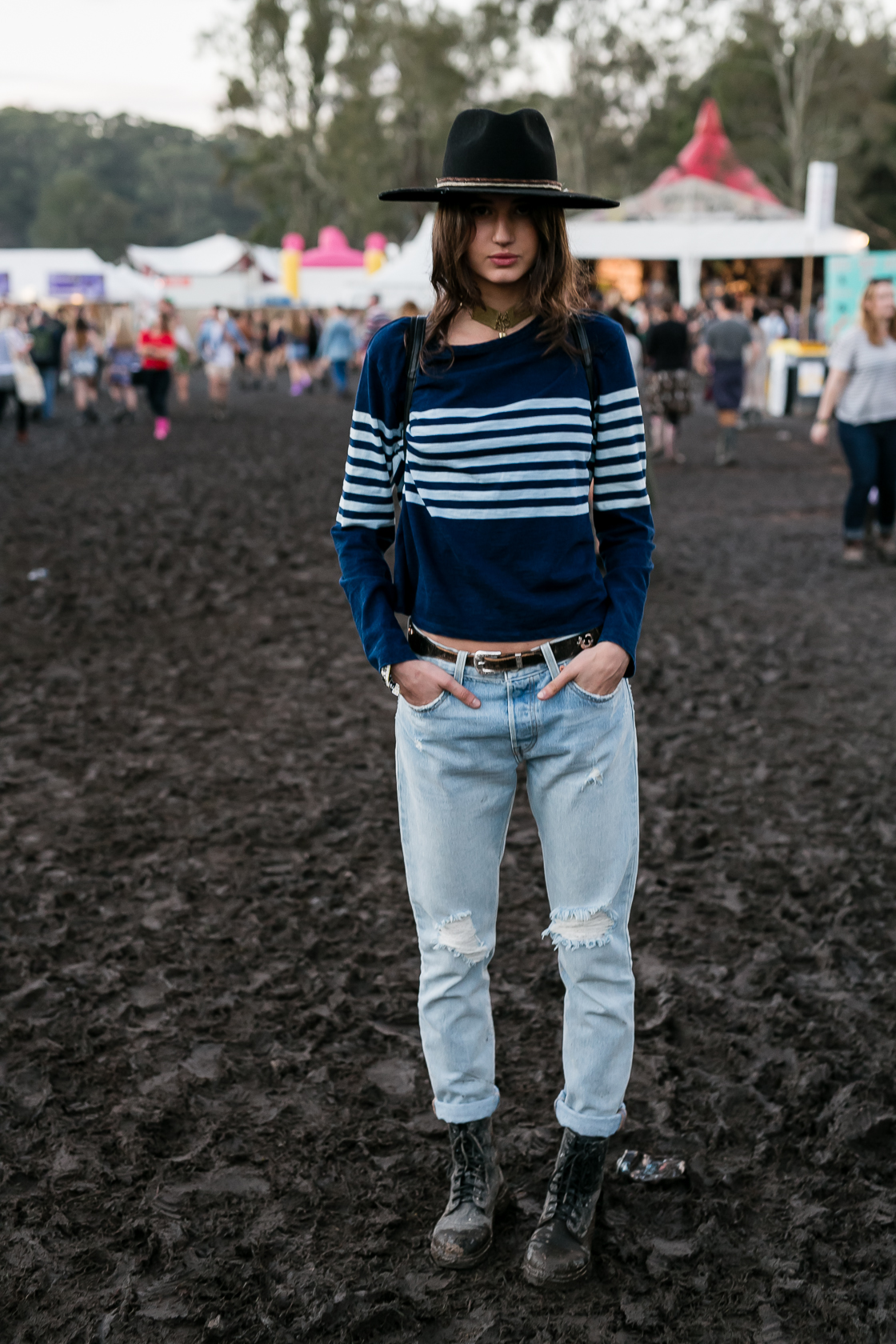 Street style featuring Roberta and just a tiny bit of mud.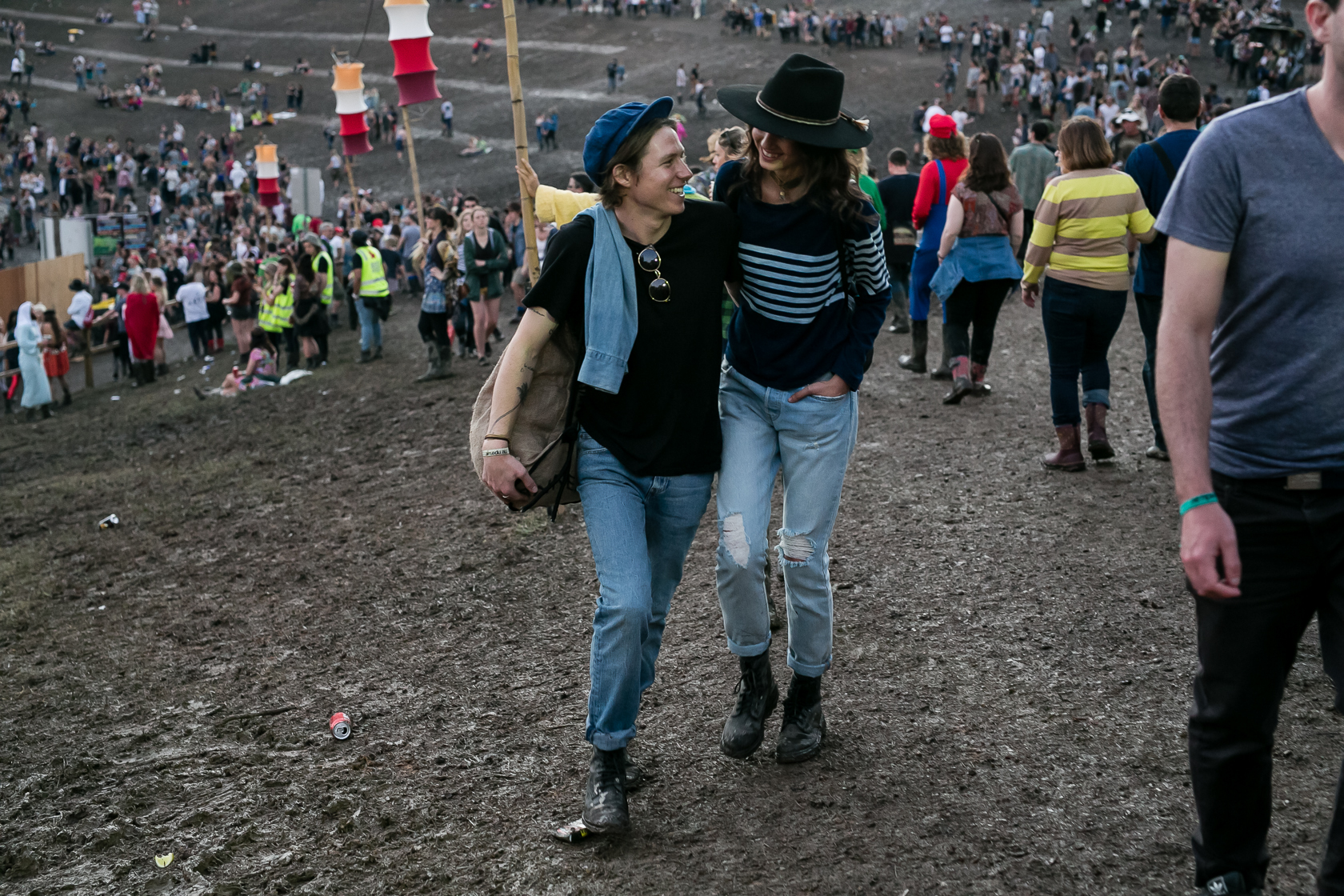 This photograph might look like a smiling couple moment, but don't let those happy faces fool you – Jack just fell on his ass and got his pants all brown and dirty, and they're savouring the moment together. Sadistic motherfuckers. It was pretty funny, though.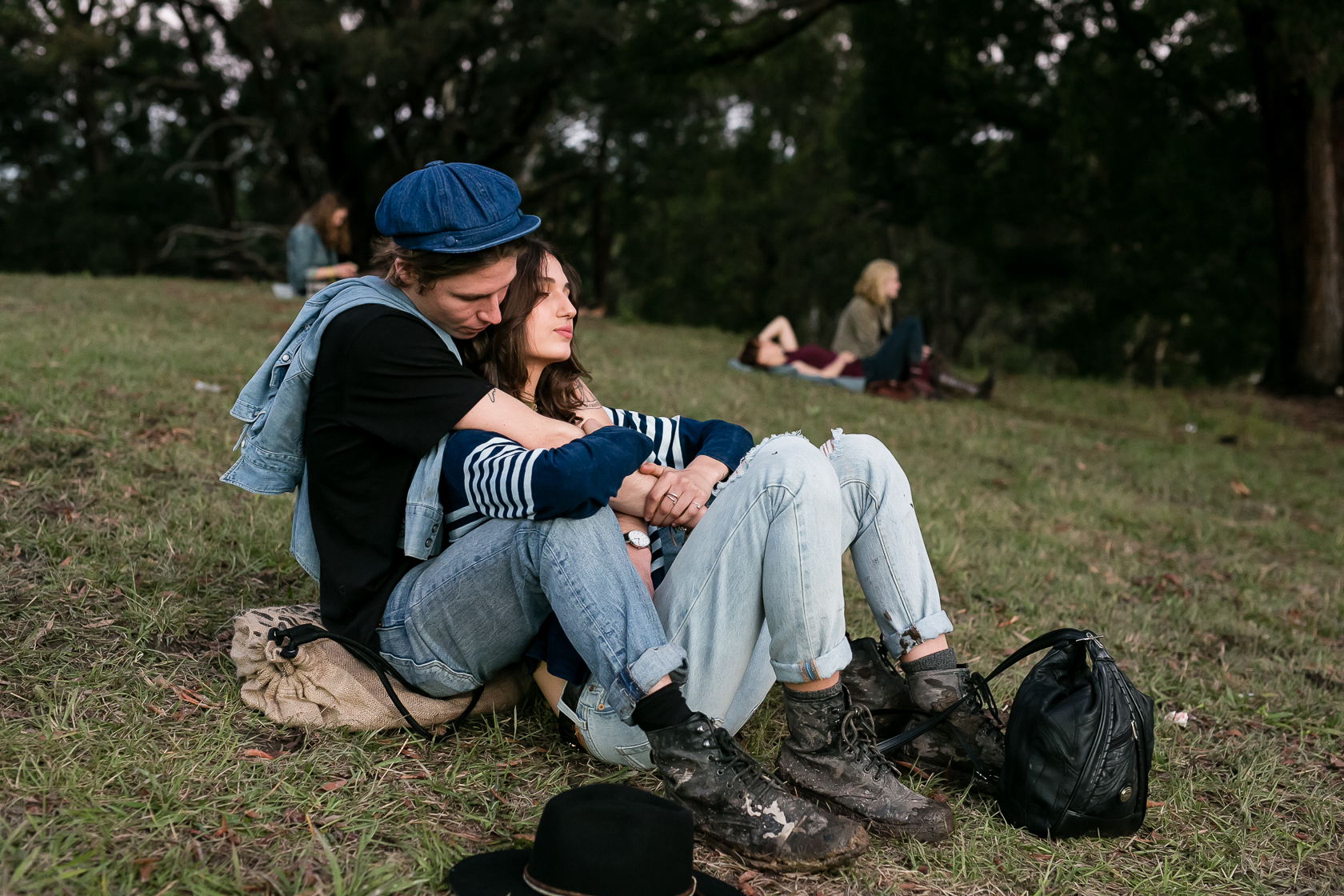 Splendour In The Grass: A touching romantic comedy starring Roberta Pecoraro & Jono Friend. Five stars.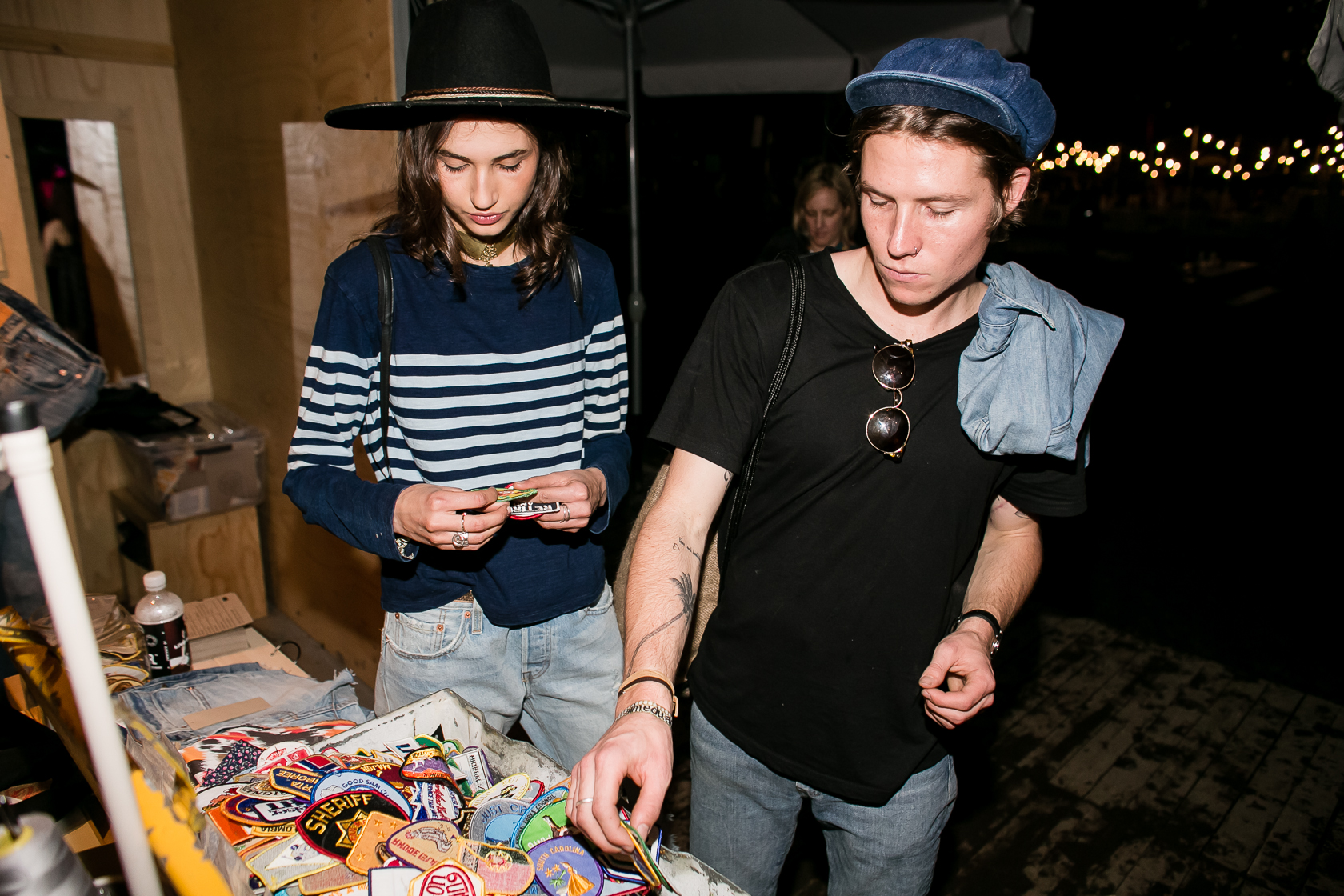 Enough music, We head to the Levi's Custom Shed to make some denim jackets. I see a 'Sheriff' patch in that pile. Suspect. #RUACOP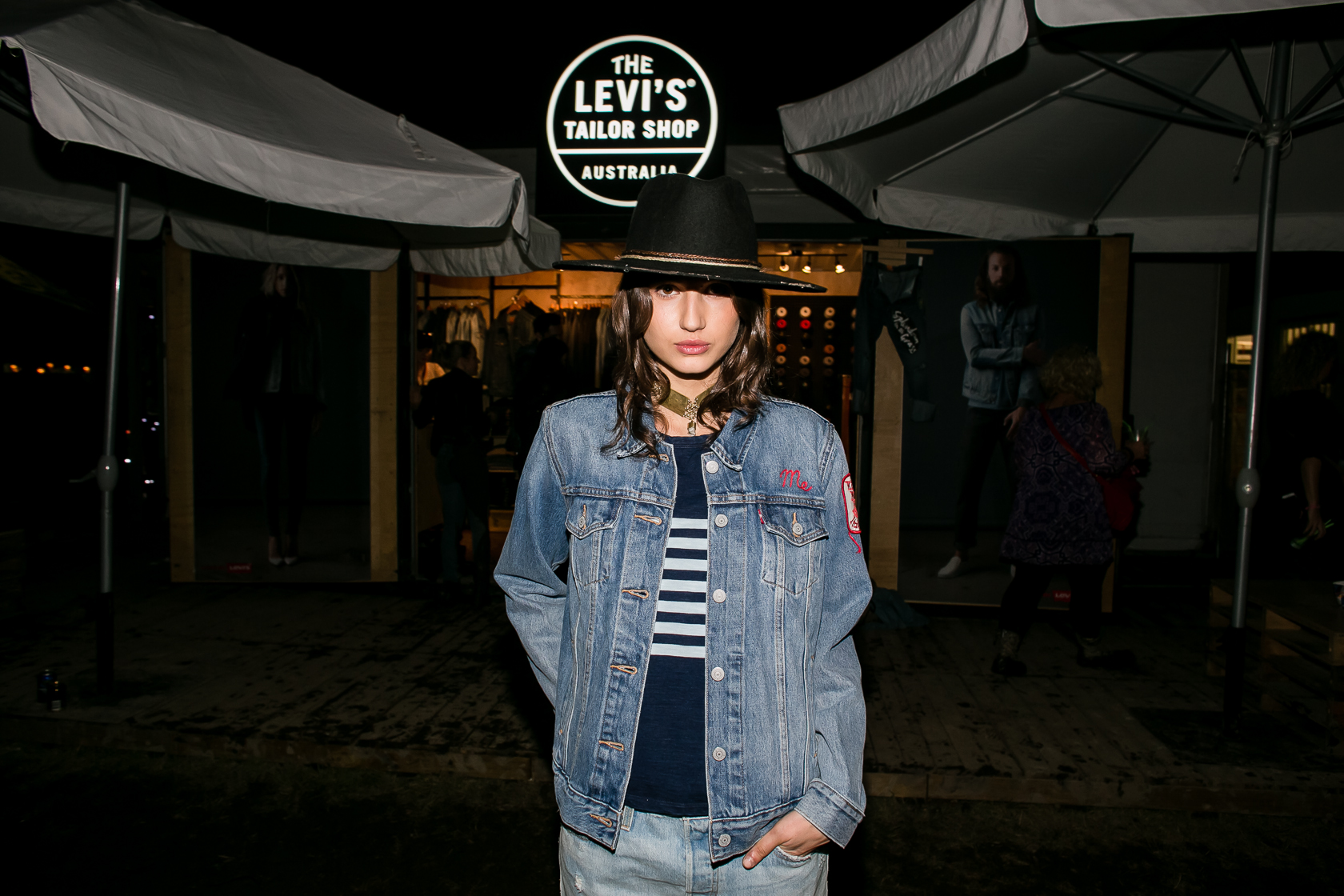 Roberta finds the perfect fit jacket to complete that Canadian Tuxedo look.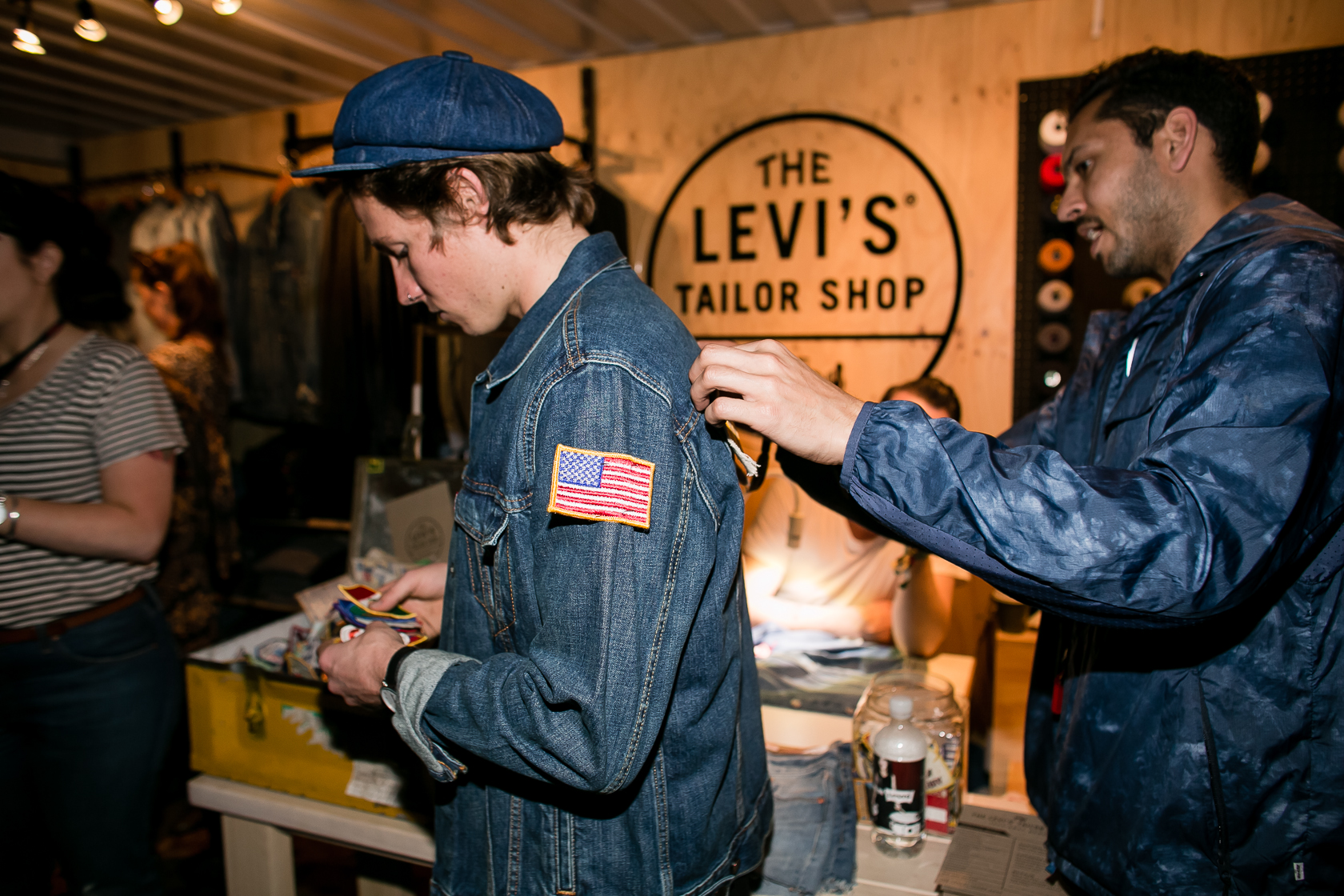 Patches getting sewn on the spot. #TEAMAMERICA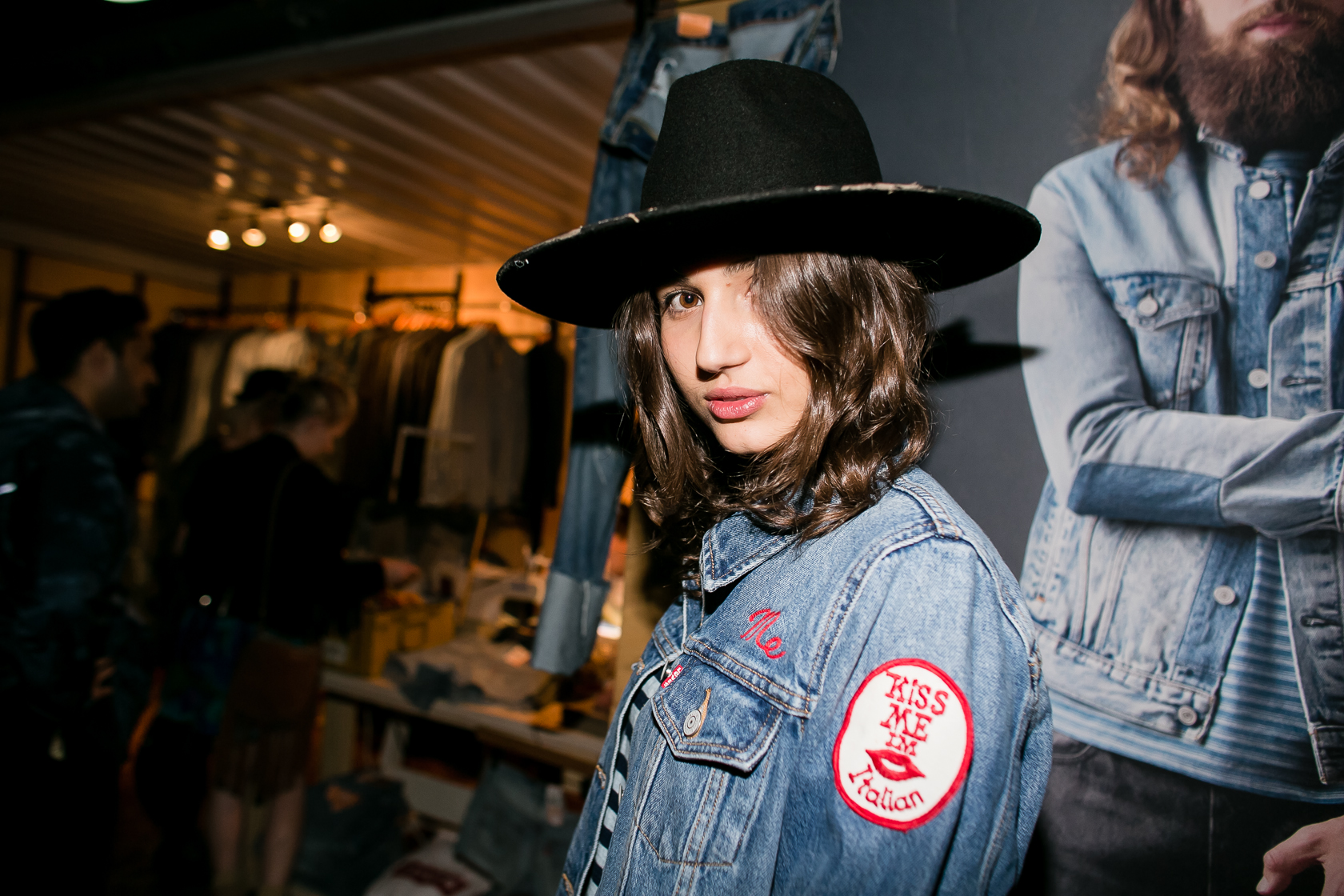 Roberta heralds her ancestry with a 'Kiss Me I'm Italian' patch. There's too much multiculturalism going on with these patches, we can't keep up!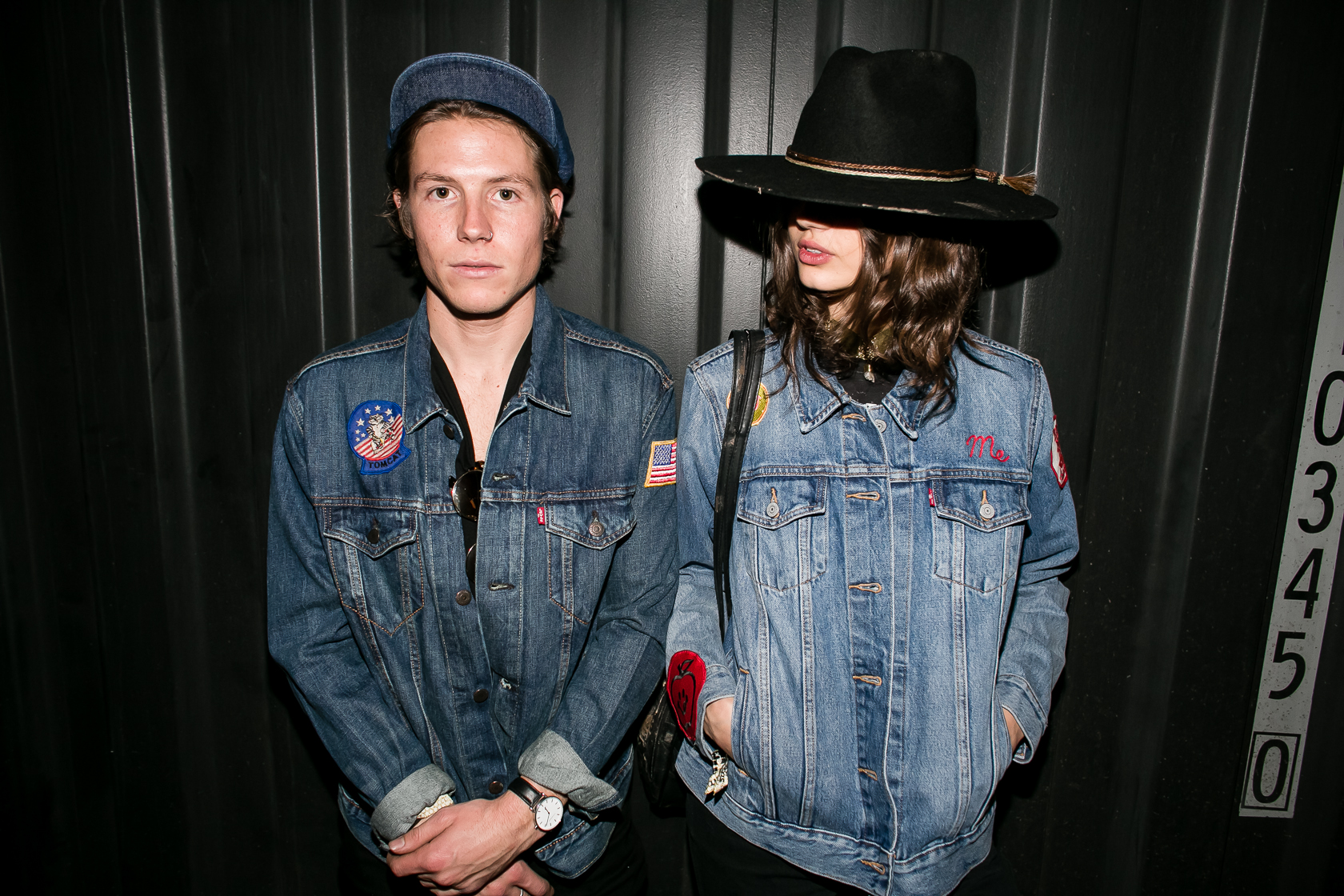 Cheers for partying, legends!