In our new 'Natural Born Influencers' series, we interview young talents who are taking the world by storm, presented by Oakley. Kolohe Andino wears the Oakley EvZero and Frogskin, available at Oakley O stores and online. Words by Gabriel Spadaccini and images by Mitchel Ross.
Kolohe Andino has spent over a decade in the water, and it definitely shows: His breathtakingly successful surfing career has been decorated with colossal wins all over the globe.
His father was also a surfer and passed on his passion at an early age, while his grandfather played drums on albums by The Doors – so it seems that Kolohe was always destined for greatness in some form or another. The scariest part about it all? Kolohe is just 22 years of age. To call his future blindingly bright would be an understatement, so put on some shades and chatted to the Californian native about his approach to the ocean, his legendary peers and surfing's potential place in the Olympics:

Growing up in San Clemente, you've been surfing from a super young age. What has the transition been like in going from more casual surfing as a grom in California to professional surfing? Has your surfing changed at all? What about your lifestyle in general?
I have always had a competitive spirit and I think that has carried over into my surfing. Whether I am competing or just surfing by myself, I always want to be better than I was the day or wave before. Being a grom you always have a super-stoked mindset, like you have to be in the water all day. Holding onto that feeling is something I try and do and even bring into my professional career. My surfing is always maturing and adapting, I think it has to be in order to stay relevant. There is always something that I can be working on and improving. I try to stay true to my own style but also channel some of my surf idols like Andy or Mick.
With Taj Burrow's departure from the WSL – almost exclusively in order to free himself from competitive surfing – the stress, pressure, and relative confinement of being on the pro circuit has been in the spotlight recently. What are your thoughts about the lifestyle?
Taj is one my great friends, and I am super stoked for him and all that he has accomplished in his professional career. He will always be someone I look up to. He is moving on to a different stage of life with his girl and daughter, and I think that is super cool.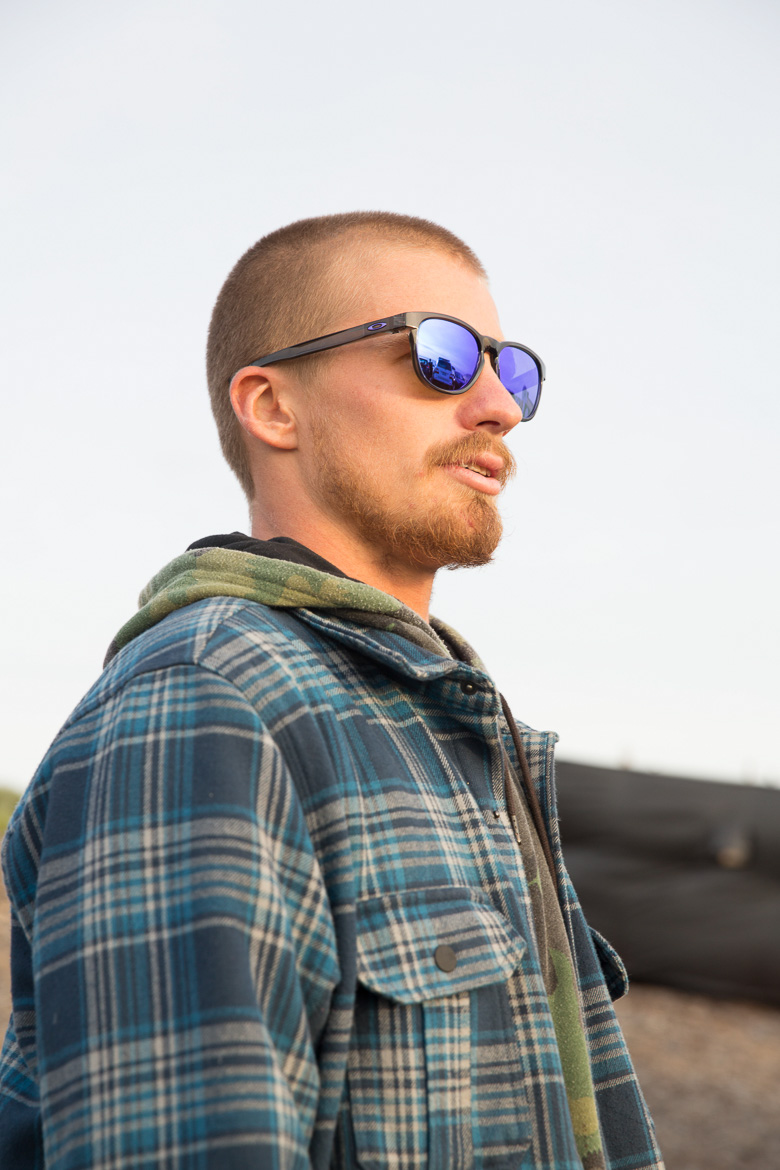 Obviously your main focus is surfing, but I've heard you're also a fan of baseball, even honoring [LA Dodgers pitcher] Clayton Kershaw's (and previously Texas Rangers first baseman Will Clark's) number for your jersey on the tour. Did you ever play baseball and maybe dream of going pro in that sport rather than surfing? What in your life do you think helped foster this love of sports?
No, I never played baseball. I really like Kershaw because he is one of the best in his sport. I guess you could say he is a role model for me. He is super dedicated to his craft and works extremely hard to get where he is at and never stops. I guess you could say that I try to channel that, and having his number on my back is a reminder to keep pushing myself to be the best. He is also a family man and is super humble. Him and his wife created a not for profit, so he is using his fame for something greater, which is also an inspiration to me.
Surfing's always been tied to genres like garage punk, indie, and straight-up rock & roll, though clip soundtracks are now moving toward more electronic textures. One genre that hasn't made any headway into the sport is country. Growing up in the surf community, what drew you to that specific genre? Who are some of your favorite artists, and why?
I just recently started to like country music about a year or two ago. I have always liked old rock & roll, so I guess in a way its sort of a spin off on that. Certain artists like Merl Haggard and Chris Stapleton are guys that I really enjoy. They are more soulful. I actually just saw Chris Stapleton in concert with my girlfriend a few months ago, and he was awesome. I also like pop-country, too. Guys like Luke Bryan, Florida Georgia Line, Jason Aldean, Kenny Chesney. It just a type of music that always keeps you up and positive.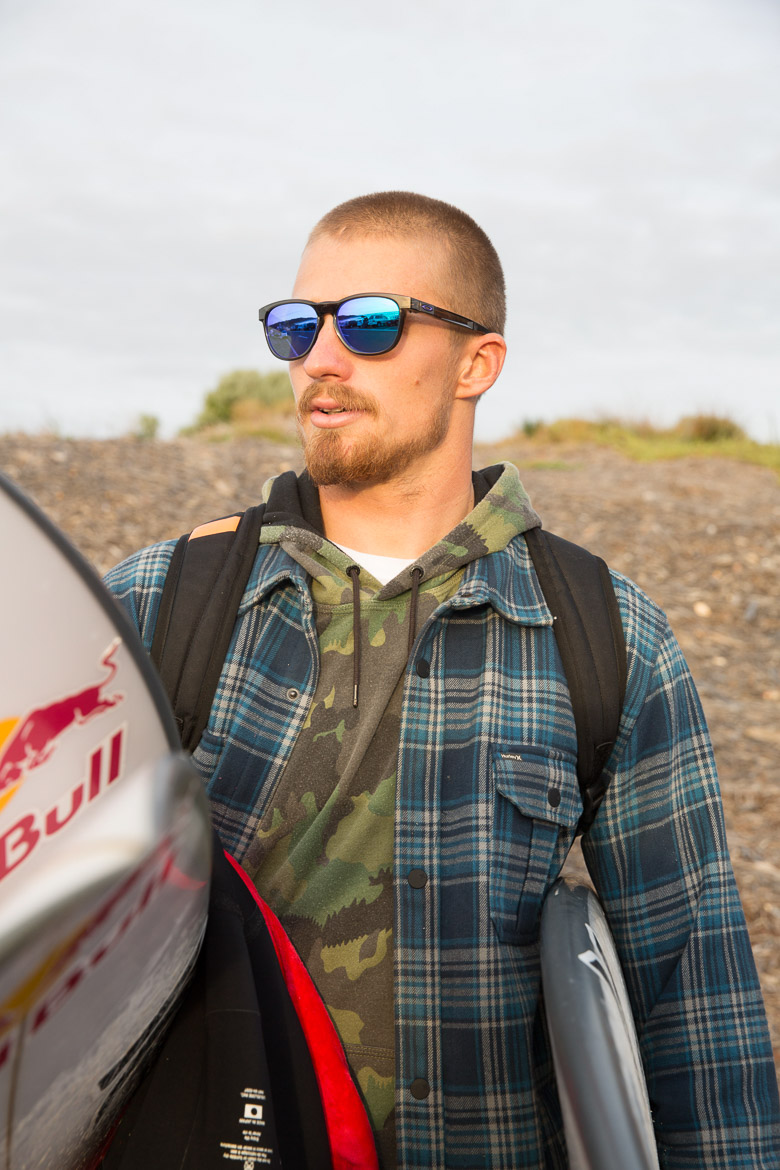 Did your grandfather Reinol Andino being a studio musician – playing drums for some of the Doors albums (The Soft Parade, An American Prayer, etc.) – have anything to do with your openness to different types of music? Do you yourself play any instruments?
Yeah, definitely. My Dad had a huge influence on my taste in music. The stuff he listened to has a kid and learned from his Dad is something he passed onto to me. He introduced me to a lot of great bands such as The Doors that I still love today. I don't play any instruments, but that would be cool if I could. My dad is actually an amazing guitarist, something a lot of people don't know about him.
With the talk of surfing being included as an Olympic sport in Tokyo in 2020, there have been arguments on other side of this possibility. One faction argues that surfing is 'better than the Olympics', more about intangible features like nature, power, unpredictability, and freedom. Those against its inclusion also point out that the unique international competition that the Olympics boasts as its primary draw is actually already present in surfing due to the WSL. Supporters, on the other hand, point out the positives in exposure and worldwide viewership. Where do you stand, and why?
I can see both sides to that argument. There is a carefree and natural aspect to surfing that you don't see in a lot of other sports. I don't think you could ever take that away from surfing though, it will always be there. This argument touches on the same views people have on competitive surfing vs. free surfing. I do not think there is anything wrong with either. I think introducing surfing to the Olympics would be awesome. It would bring competitive surfing to the next level and truly recognize it as a global sport. I would be honored if I could represent my country doing the thing I love most. I think that it will give the world a different view of surfing and bring it more to the forefront of action sports. If you ask me, I think surfing is one of the most difficult competitive sports in the world and I think it would help our industry in a positive way.