Riley Laing wears the Oakley Prizm available here.
When he was barely in his teenage years, Riley Laing was already surfing some of the world's most notorious waves, with the nonchalance of riders more than double his age.
Now 18 years old, his remarkable skill set in the ocean has seen him turn pro, becoming one of surfing's most exciting prospects. Growing up on the sleepy Central Coast, he's recently embarked on trips around the world, and shared sessions with the heroes he grew up watching from the shoreline. Sitting firmly on centre stage, we spoke to Riley about his burgeoning career, the future of surfing, and how he managed to face the waves at such a young age: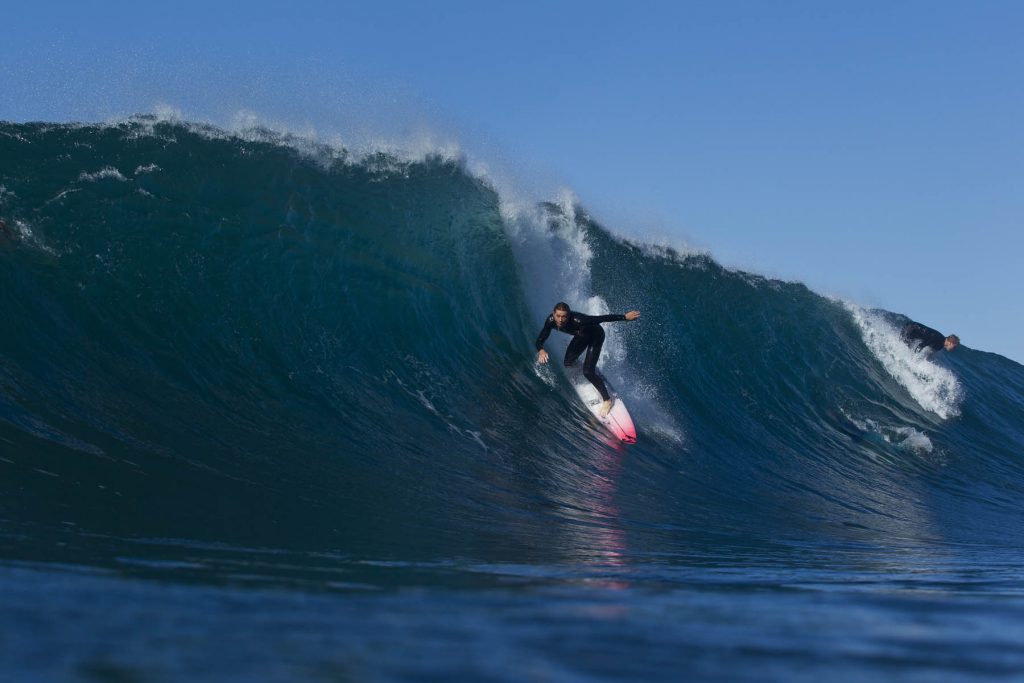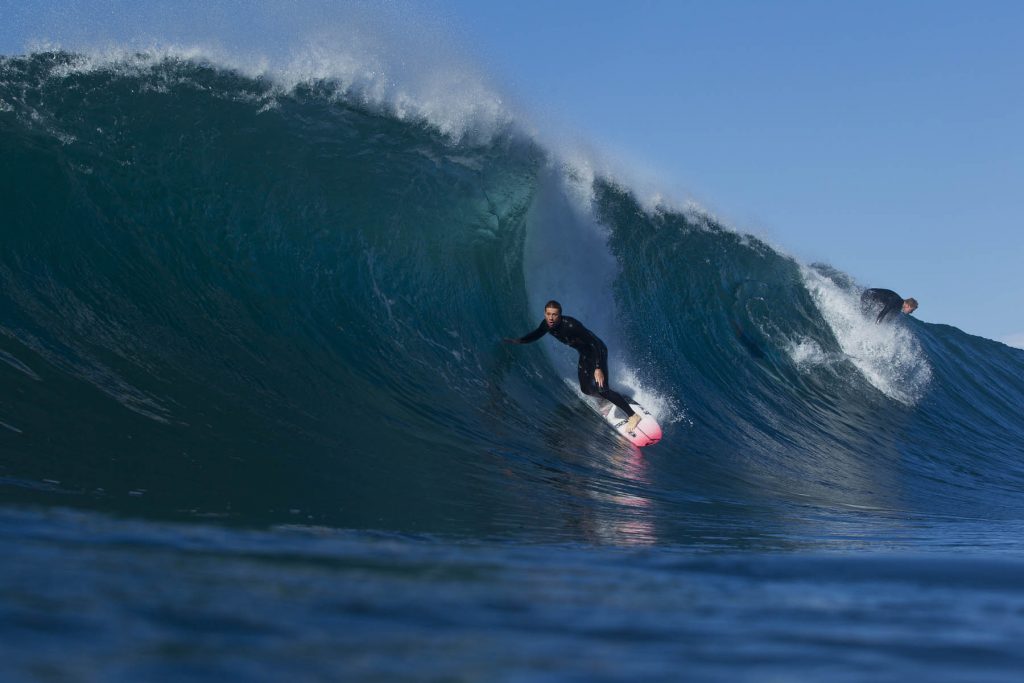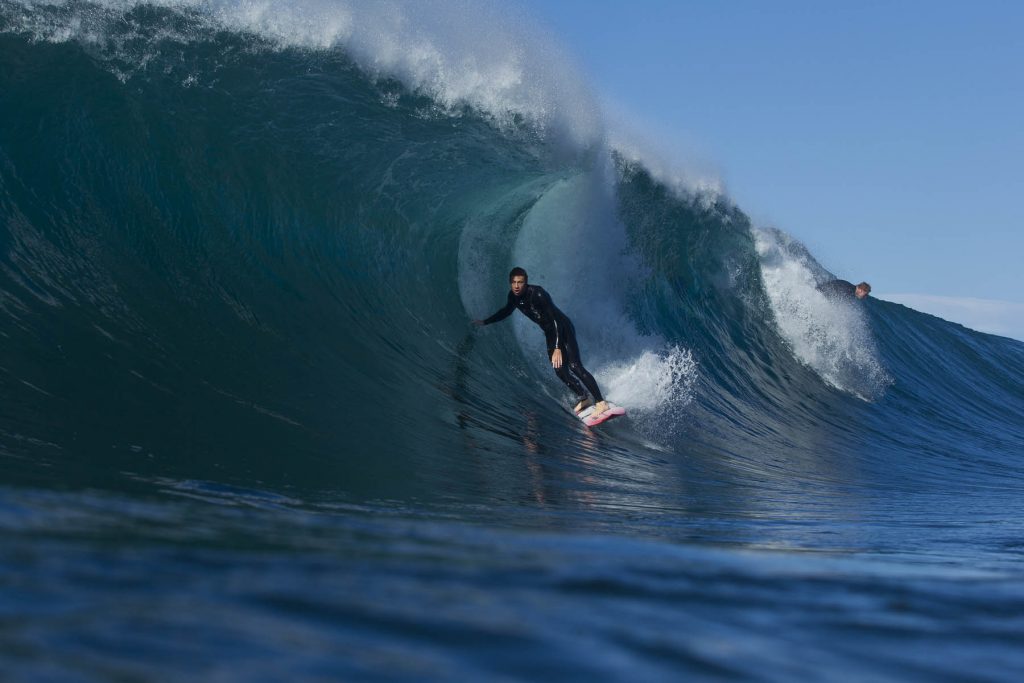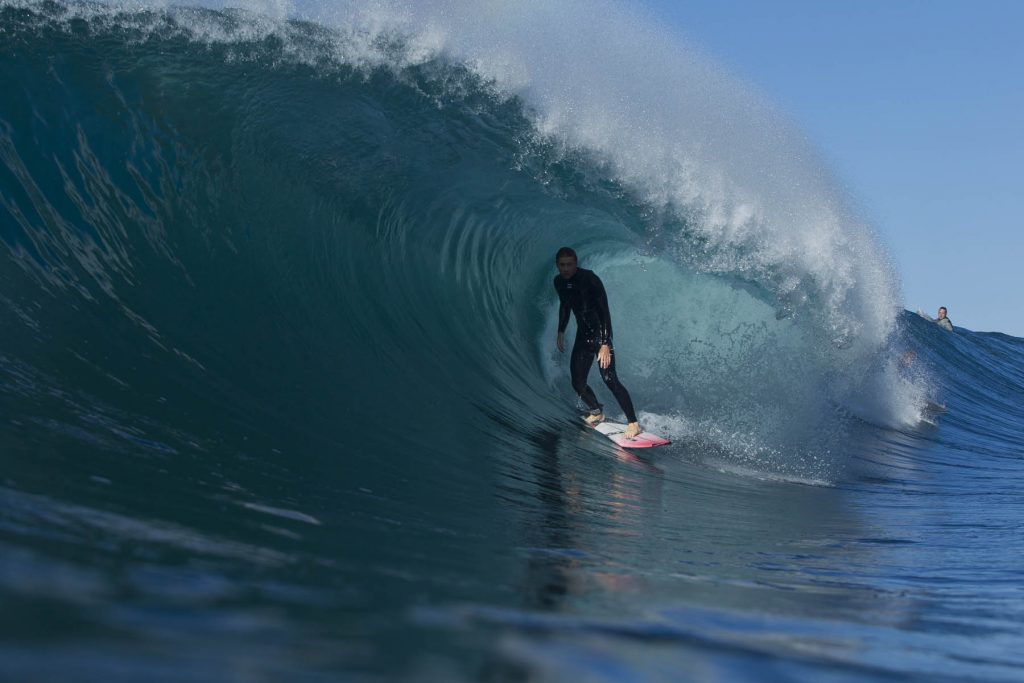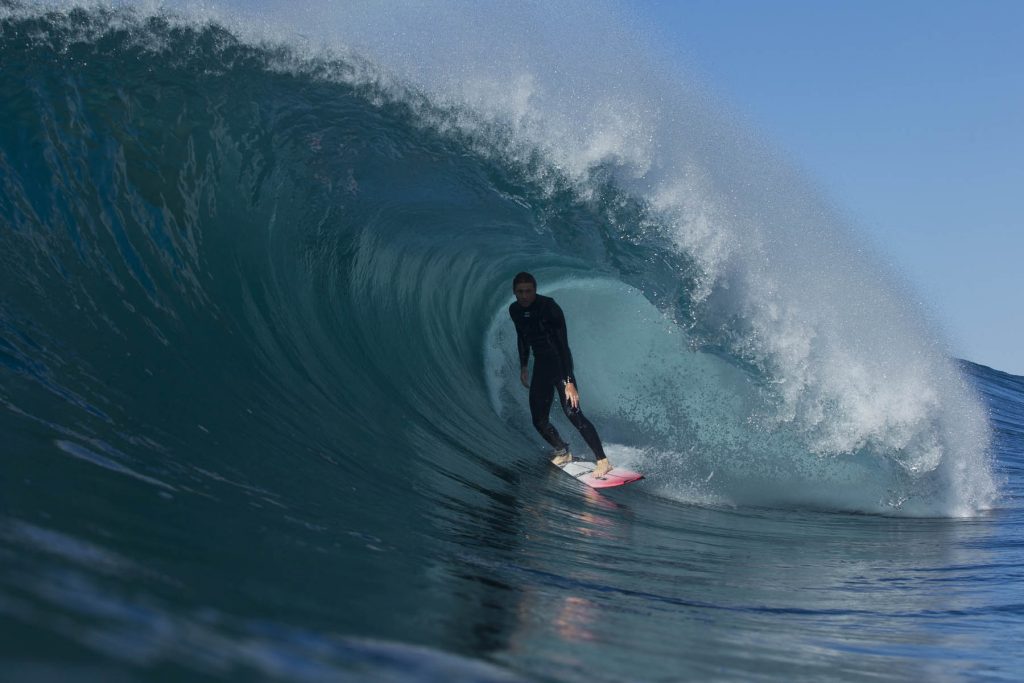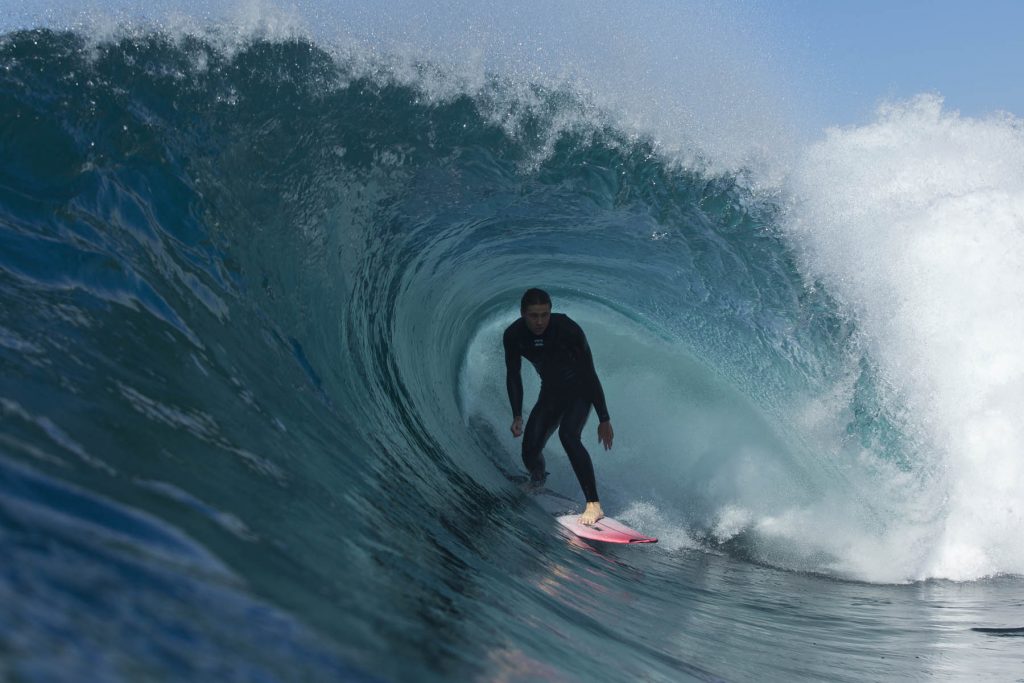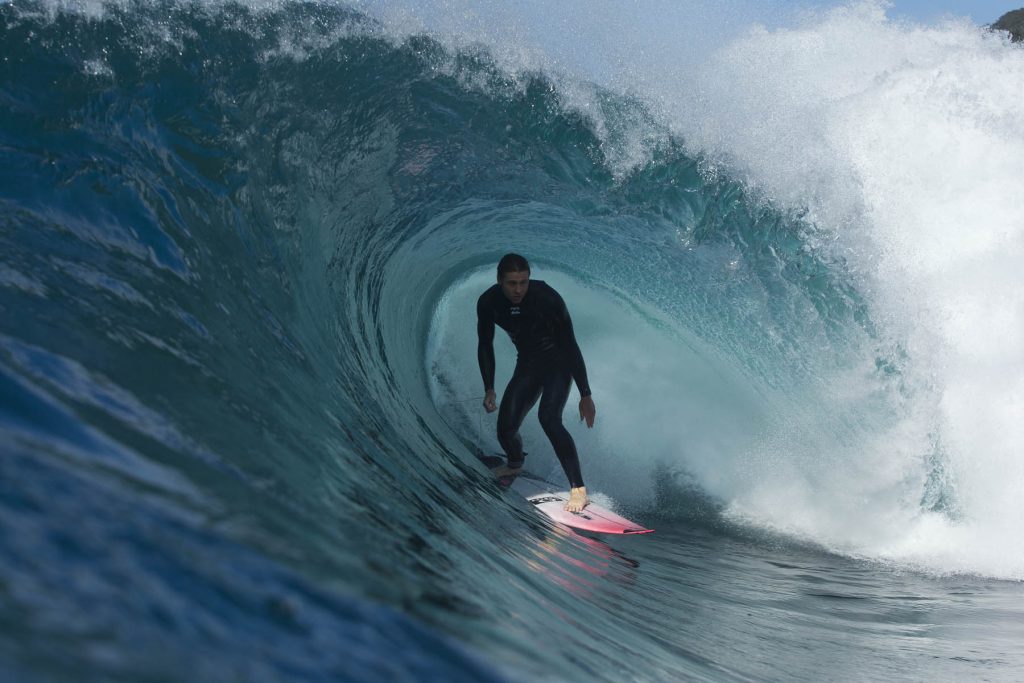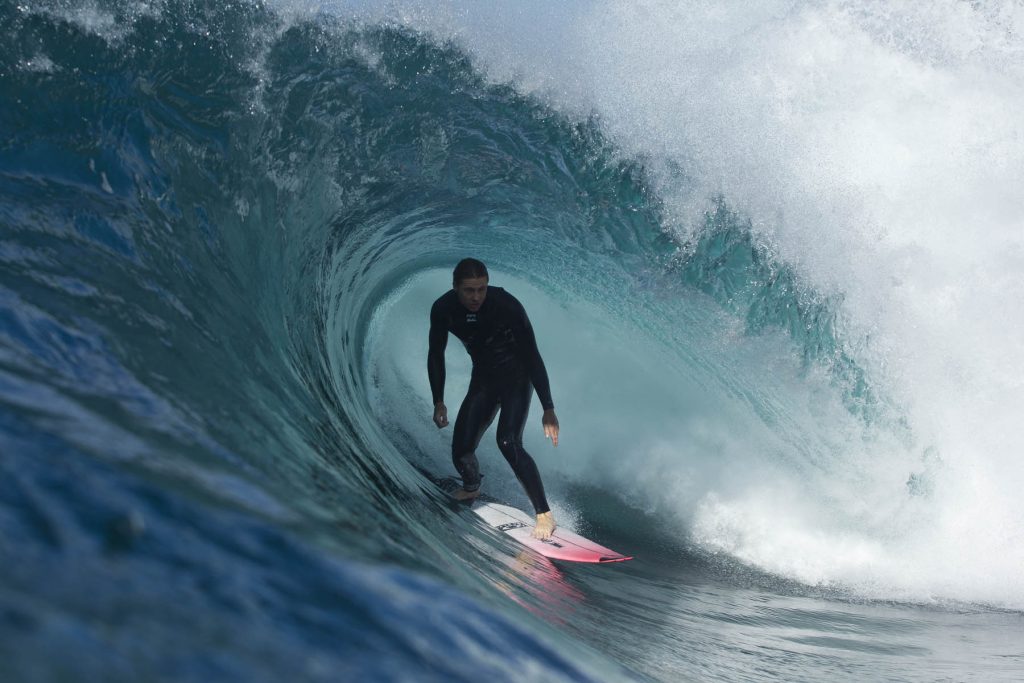 You are in Tahiti at the moment. Tell us about why you are there, and how does it compare to Australia – whether that be surf wise or just culturally?
Yeah, I got the call up for the Billabong Trials about three days out of the event starting and I was super pumped. The forecast was looking pretty average, but I wasn't going to say no to surf Chopes with three other guys out. The wave is the best in the world, from 3ft to a 100ft. It somehow just never gets too big, whereas in Australia the slabs start to max out at about 10ft.
All the locals are so nice in Tahiti, where they shake everyone's hand and has a little chat. Kind of the opposite to Australia where the locals are more standoff-ish at certain waves and try to send you in and boss you around.
You have been know for your big wave prowess from a young age. Where does this stem from, and how has your approach to waves changed with age?
I've been known for my big wave surfing since I was about 13, when I went down to Shipsterns for my first session. It wasn't huge by any means – it was about 10 to 12ft, a couple of bigger ones – but a good swell for my first time. It's pretty funny though, everyone thinks from that session that I'm some big wave Dave, but I wouldn't call myself that. I love surfing smaller waves, doing punts and having fun, but when the waves get bigger I'm not going to be the guy to sit on the boat and make up a excuse not to go out.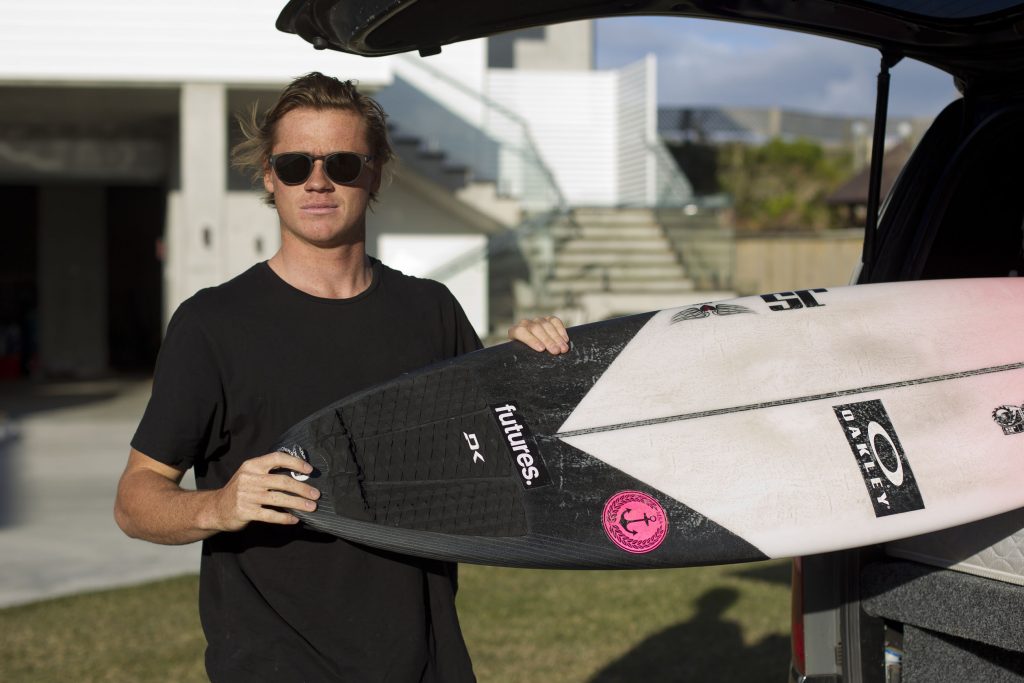 If you had a bottomless pit of money, what surf destination would you want to hit, who with and why?
Hmmm, that's a tough one. So many places cross my mind but you can't really go pass a boat trip in the Mentawais with 12 of your best mates.
Take us through the inner mental talk that happens when you paddle out at places like Shipsterns, Pipeline and Teahupoo?
For me, there's not much to it. It's just another wave with similar consequences. You can get very hurt, but if you hesitate, that's when your really gonna get fucked up. When I surf a new wave I don't like to watch it too much, it kinda wigs me and then I start wondering how bad the wipeout is going to be. I prefer to get out there and figure it out on my way down the wave.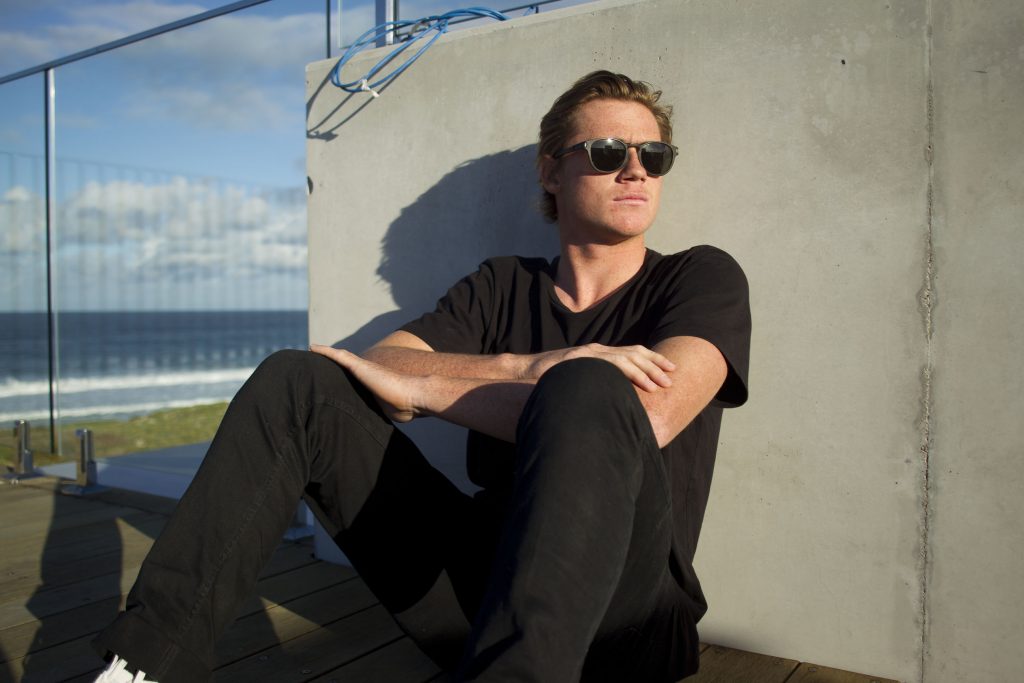 With the level of surfing hitting new heights from WSL event to WSL event recently, where do see surfing heading in 10 years time?
That's a tough one. I guess with all these wave pools coming out most of the comps will be in them, because it will always be good – but I think that will take the whole novelty out of surfing and I hope they still do the comps at places like Teahupoo, Cloud Break and Pipe. There, you're always on the edge of your seat waiting for someone to get smashed or get the wave of their life.
Are you interested in competing on the WSL big wave tour?
Yeah for sure, I could see myself on there in a couple years time after I'm done doing the QS. I want to still give it a crack at that before falling back on to the big wave tour. It'd be hard to do both at the same time.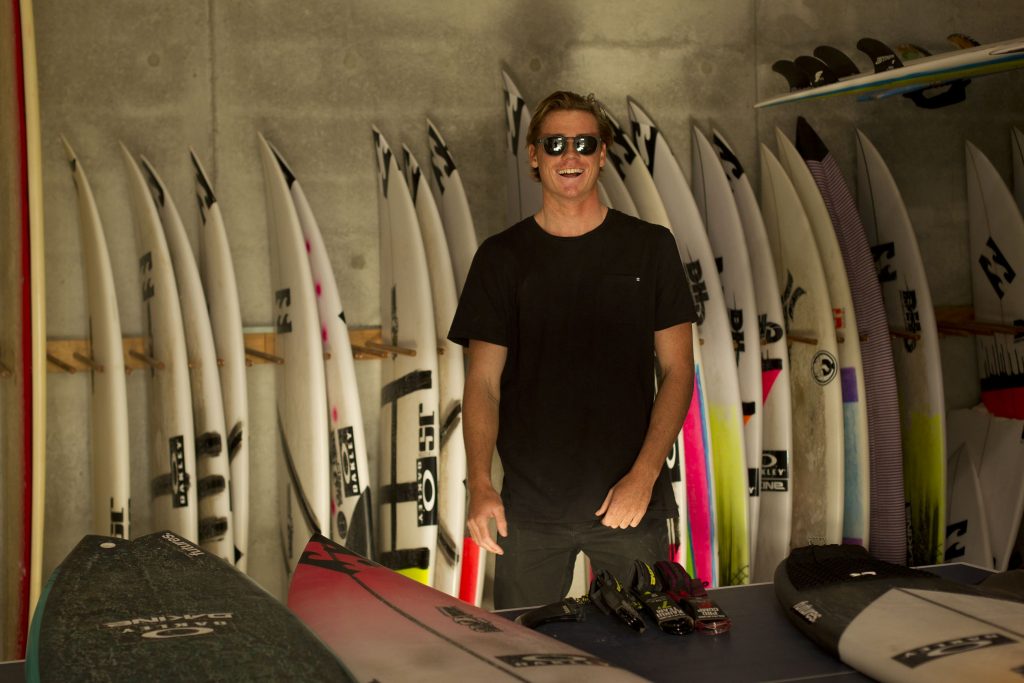 Whats the best wave you've ever seen ridden live?
Ahh thats hard. I guess when I was about 14 years old, I did a season in Hawaii and we had this huge day at 2nd Reef Pipe on Black Friday. All my surfing heroes were out and it was just so good to see all of them charging, but one wave in particular would of been John John. He had this wave, he just scrapped into it and looked like he was so late where I was sitting. I thought he would of went over the falls for sure, but the crowd went quiet and after the spit blew its guts out and settled, he was just standing there and the crowd lit up again. It was so cool.
When surfing becomes a profession, what do you like to do in your down time?
I just loving catching up and hanging out with friends. I'm into taking film photos of my travels and around home. Every Sunday my dad, two brothers and I play a round of golf together. We are all terrible but, so it makes it fun when one of us does a good shot. We're all just jumping up and down, screaming.