Vans are bringing back the iconic skate style of the late 90s with their latest release, the Knu Skool collection. This new collection features a vibrant colour contrast on the timeless Vans Old Skool silhouette, along with its distinctive puffy design…
The Knu Skool silhouette was originally introduced in 1998 as a modified version of Vans' classic Old Skool model, specifically crafted to showcase the trending skateboarding style of the time. With enlarged and thickened elements such as the toe box, tongue, side stripes, and other intricate details, the Knu Skool exudes a unique and unmistakable identity.
In this latest release, Vans has applied four eye-catching colour-block designs to the Knu Skool, infusing a modern touch into its retro core. Two styles of the shoe feature black suede material on the front and back, accentuated by striking red and purple accents on the sides and enlarged white side stripes. These additions bring a sense of richness and depth to the shoe's overall colour scheme. Additionally, one style dominates in green with vibrant yellow enlarged side stripes, creating a bold visual statement. To maintain a balanced aesthetic throughout the collection, Vans has also incorporated an off-white colour scheme and introduced a brown gum sole, a first for the Knu Skool, adding to its retro appeal.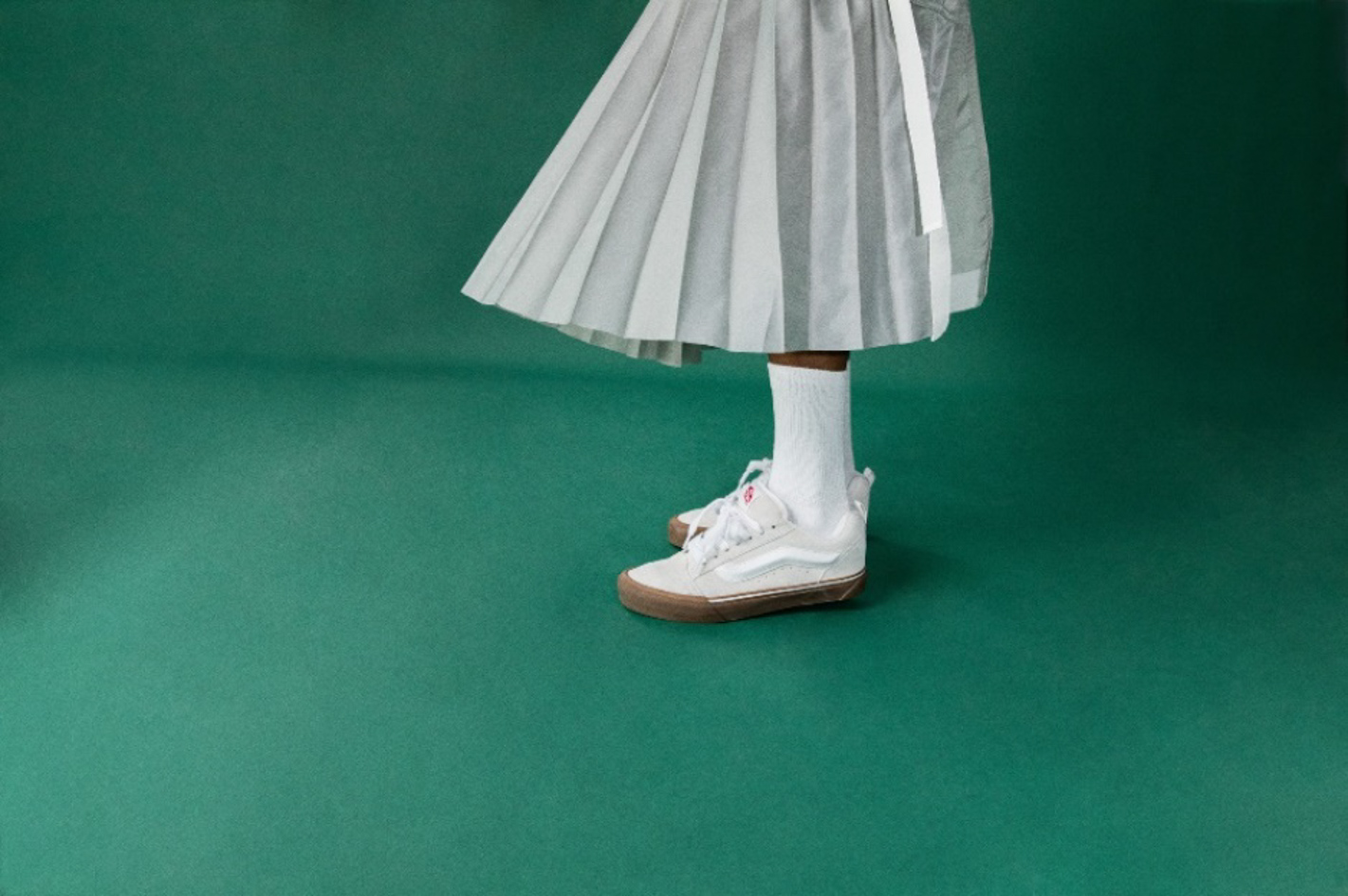 The Vans Knu Skool collection will have a limited release, starting from June 7th, 2023. You can find them at:
Vans – Galeries
Vans – Melbourne Central
Vans – Pac Fair
Vans – Karrinyup
Vans – Rundle Mall &
Vans.com.au