Hide your Bintang, the bogans are coming.
With thousands of NFT projects popping up each week, it's near impossible to filter through every one and find something to trade for your hard-earned crypto for. Not to mention a project that has real-world value that you don't need a degree in computer science to understand. Well, today we can make that search a little easier, with a project that speaks our language, MetaBogans.
The collection of 5000 NFTs celebrate the Aussie bloke and blokey accessories in all there pixelated glory. From what we've seen there are tradies, flanno-wearers, Bintang cowboys and more holding items such as bongs, durries, shoes (presumably filled for shoeys) and surfboards. It's about as true blue as telling your boss to fuck off on a Monday.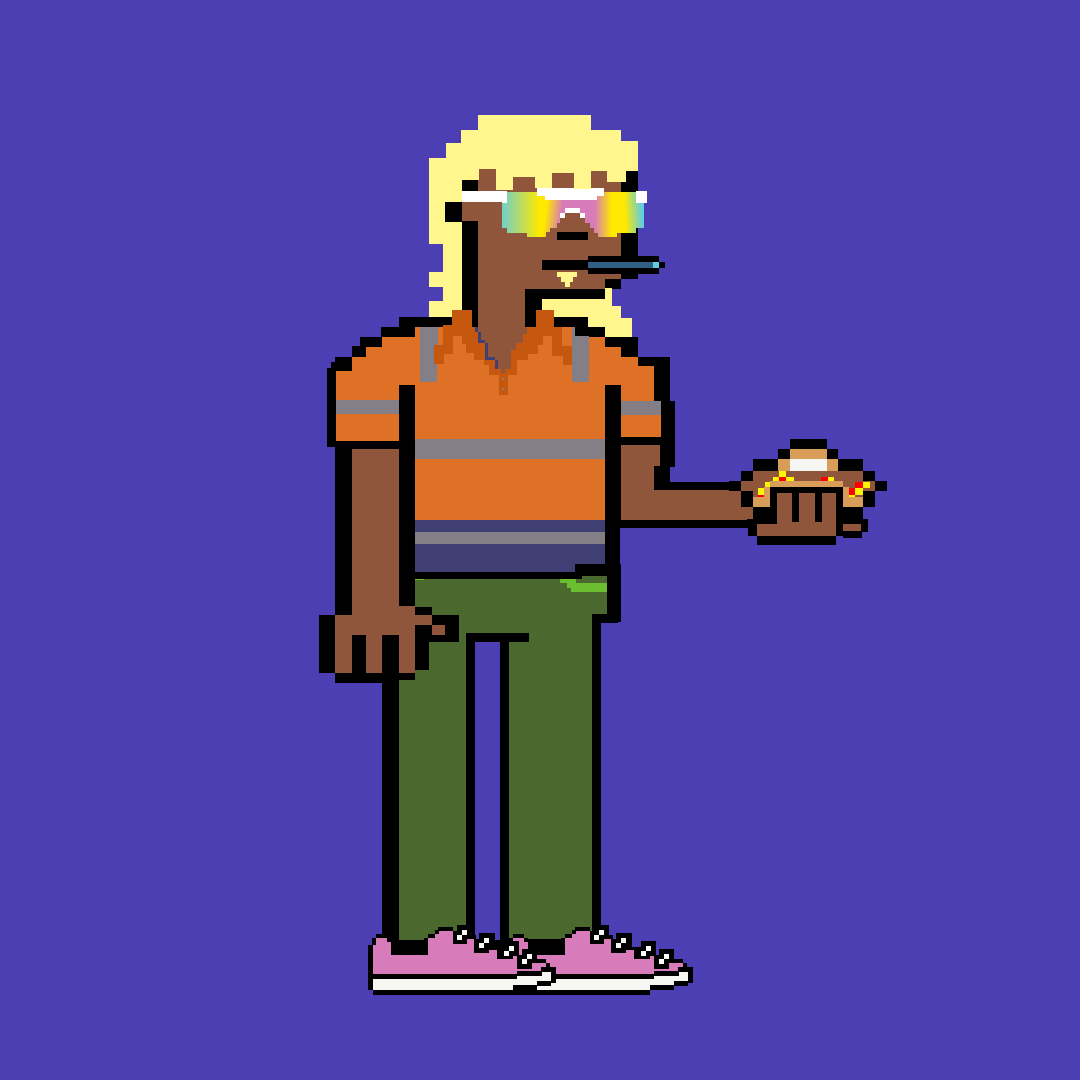 And the art is just the beginning for MetaBogans. When they are 50% minted, work will begin on brewery production and beer development, with a real-life bar coming shortly after. The bar will be owned by the community, with holders able to vote on names, products and business direction.
Mint date is fast approaching for the project: whitelist members will have access to the first 300 bogans on March 23rd, with 1500 more released on April 6th, 9th and 11th. Lock in those dates! We caught up with the MetaBogans founders recently to dig a little deeper into the Bogan-verse. Check it out below and follow these links for their Discord, Twitter, website and Instagram: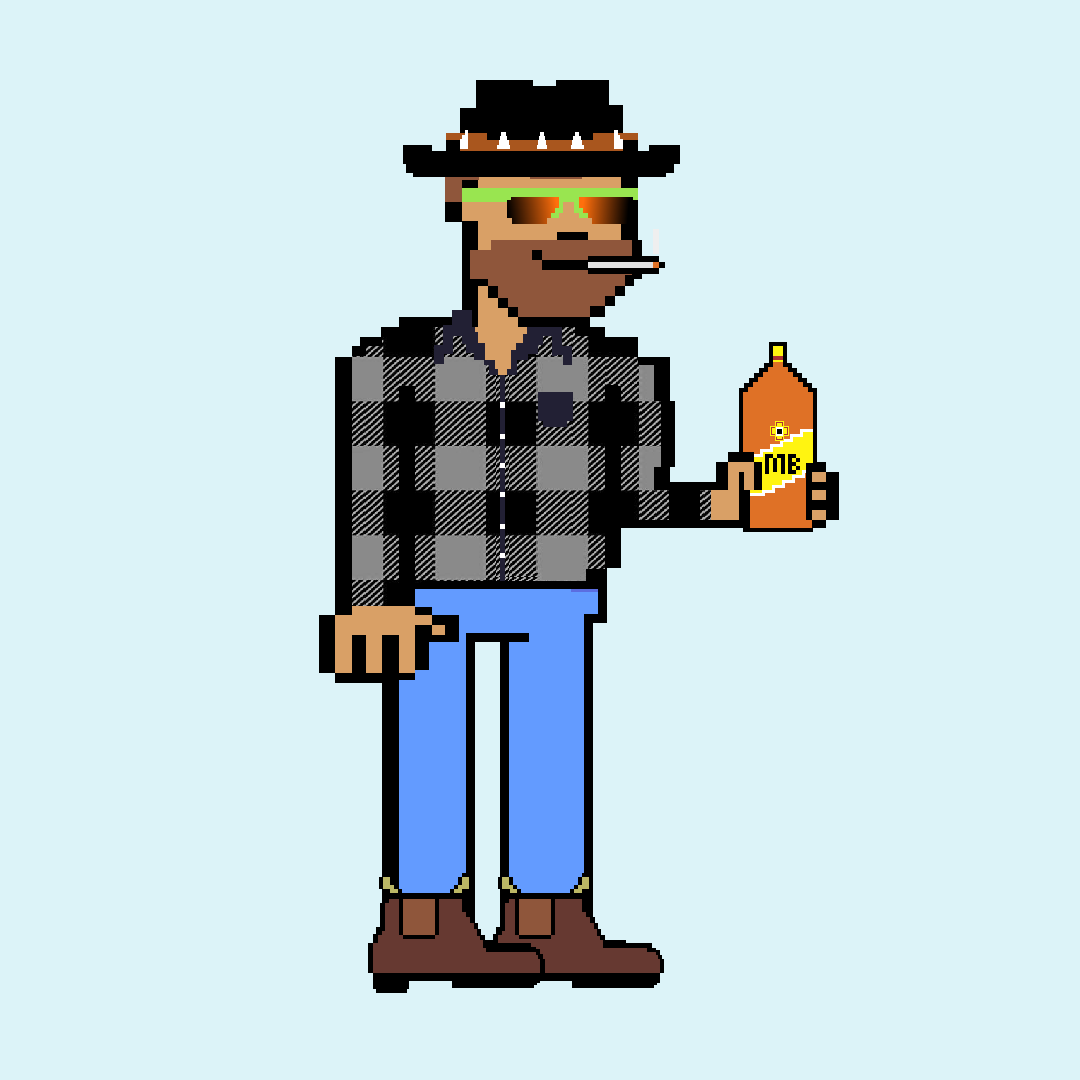 Who are the Metabogans founders? What do you do outside of the MB universe?
Manaia, James and Dean are the three founders of MetaBogans.
Manaia has experience working in sales and business development in the insurance and technology sectors. He manages all relationships with our influencers and partners and is at the forefront of the growth strategy in terms of the NFT project. Manaia will continue to play a key role in the growth strategy of the MetaBogans brand post mint.
James has a fintech background working predominantly in e-commerce and marketing. He also has experience working in breweries prior to getting into the fintech industry. He heads up our marketing strategy and will play a key role in executing the brewery side of things post mint.
Dean comes from a hospitality and finance background with a degree in hospitality management. His experience lies in working in fintechs and banks within the finance industry and running bars and hotels within the hospitality industry. Dean will play a key role in running the books and bar post mint.
Tell us how the idea for Metabogans came about?
The three of us have been friends for a long time, and have been investing in crypto since 2017. After the success of CryptoPunks & Bored Ape Yacht Club, along with many other projects, we soon picked up on the unlocked potential of NFTs.
It is safe to say that many other people had the same idea, and soon enough the space became saturated with many projects offering similar things in utility such as P2E games or 'cool art'.
In light of this, we set out to do something that few projects have attempted, and that is tie NFTs to real world tangible products, and ultimately benefit MetaBogans NFT holders.
As three young lads from Sydney who love a night out and getting on the beers, it didn't take long for us to put two and two together.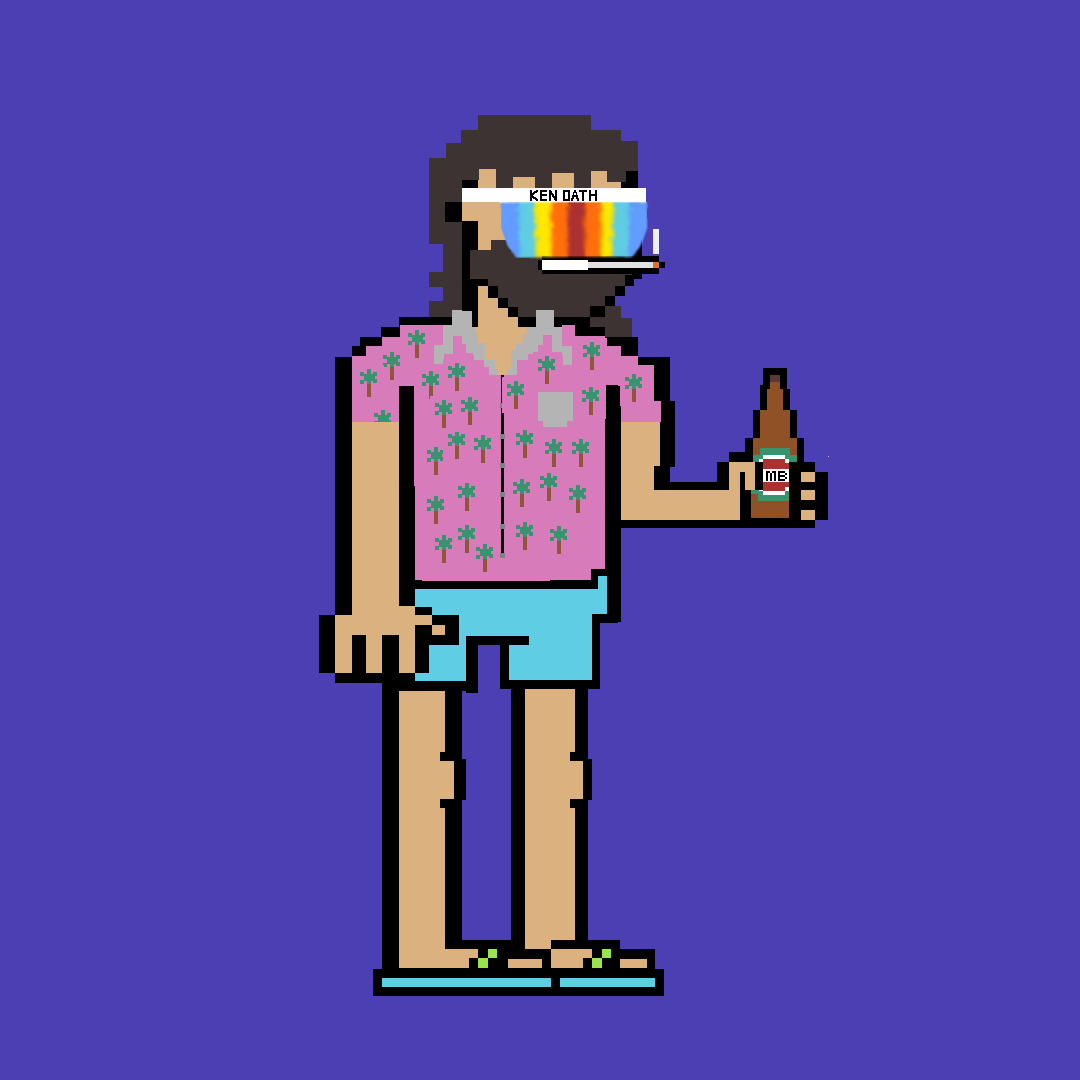 What other projects, domestic and otherwise, inspired MB?
It goes without saying that the most successful NFT projects out there being CryptoPunks which inspired the design of our art and Bored Ape Yacht Club which showed us the real life utility aspect through their networking events.
GaryVee's Flyfish Club NFT project was also an important inspiration for the MetaBogans project as it demonstrates how NFTs can be integrated with real-world businesses.
The mission of MB is pretty easy to understand. Are you finding a lot of NFT newcomers are interested in the project?
Correct, we know that the NFT and Crypto space can be quite complex and daunting to newcomers. So the idea of receiving real world benefits, and tying the NFT to tangible products makes more sense for people looking to get into the NFT space without having to completely understand what Web3 is all about.
Our community has a mix of newcomers and veterans in the NFT space. This creates a community where newcomers can easily mingle amongst experienced investors, to learn more about the space and build on their confidence and knowledge without feeling like they don't know what they are buying into.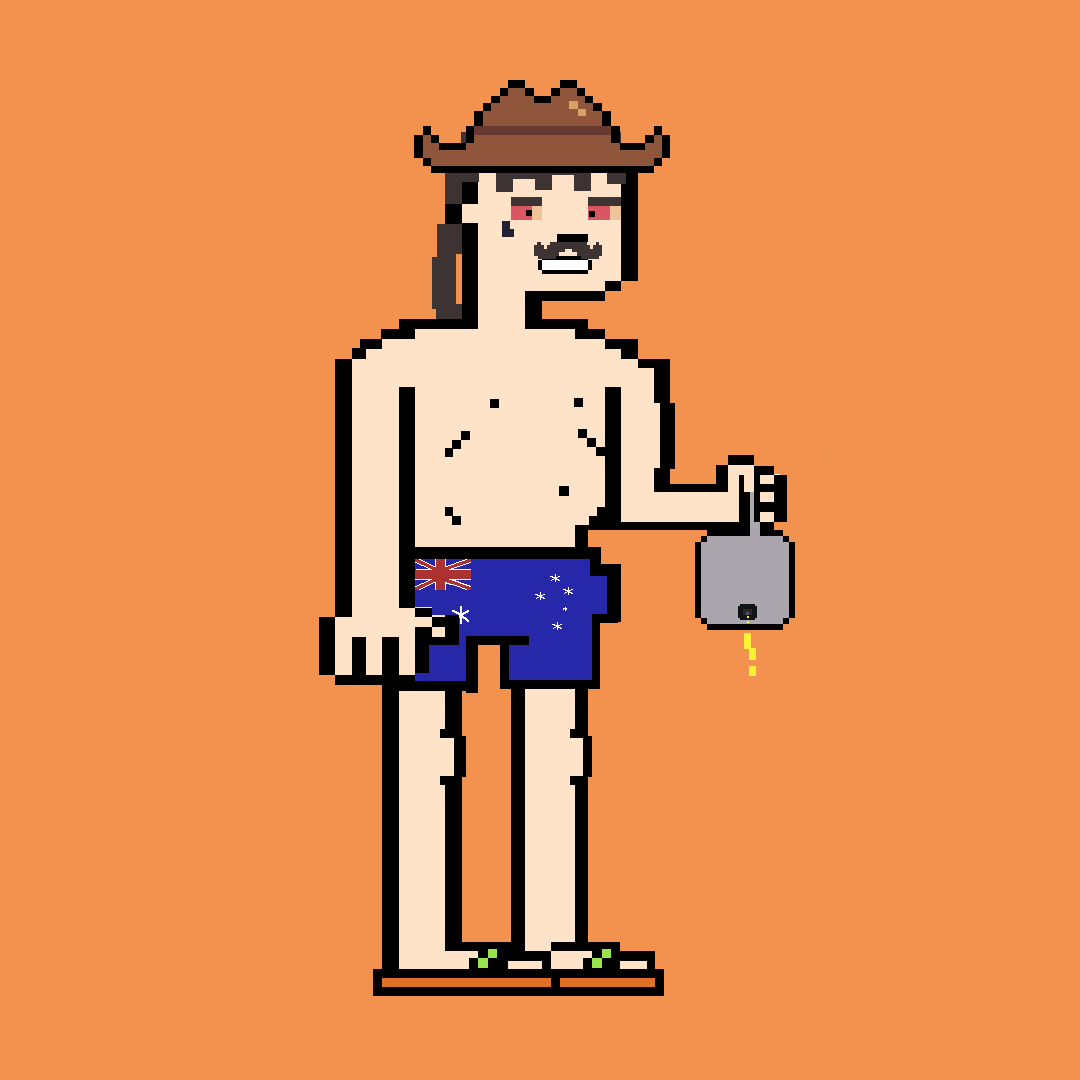 Are there any cool/rare properties in the art that we should be keeping an eye out for on mint day?
What would an NFT project be without a rarity ranking system? We recently revealed a rare NFT on our countdown to mint on our socials and discord, which is a Zombie themed MetaBogan. This is one of the rare traits to look out for, but there will be more that may or may not be revealed pre mint.
What are some of the major perks for holders?
MetaBogans NFTs will act as an exclusive membership pass that will provide perks and benefits to its holders through the form of discounts and credits when purchasing our products and services. It also goes without saying that we will be hosting virtual and real world events for our holders to mingle with each other and influencers alike as the project grows.
Holders will also be a part of a project that is set on giving back to disadvantaged communities, charity organisations and not for profits, as this is something us three founders hold close to heart, which the community will help choose which organisations we help.
To add to this, we aim to lower our carbon footprint by implementing a sustainable brewing method. This is still being explored but is a long term goal of the project.
Last but not least we will be hosting a monthly lottery that MetaBogan holders can win Ethereum. This is a free guaranteed entry per NFT each wallet holds.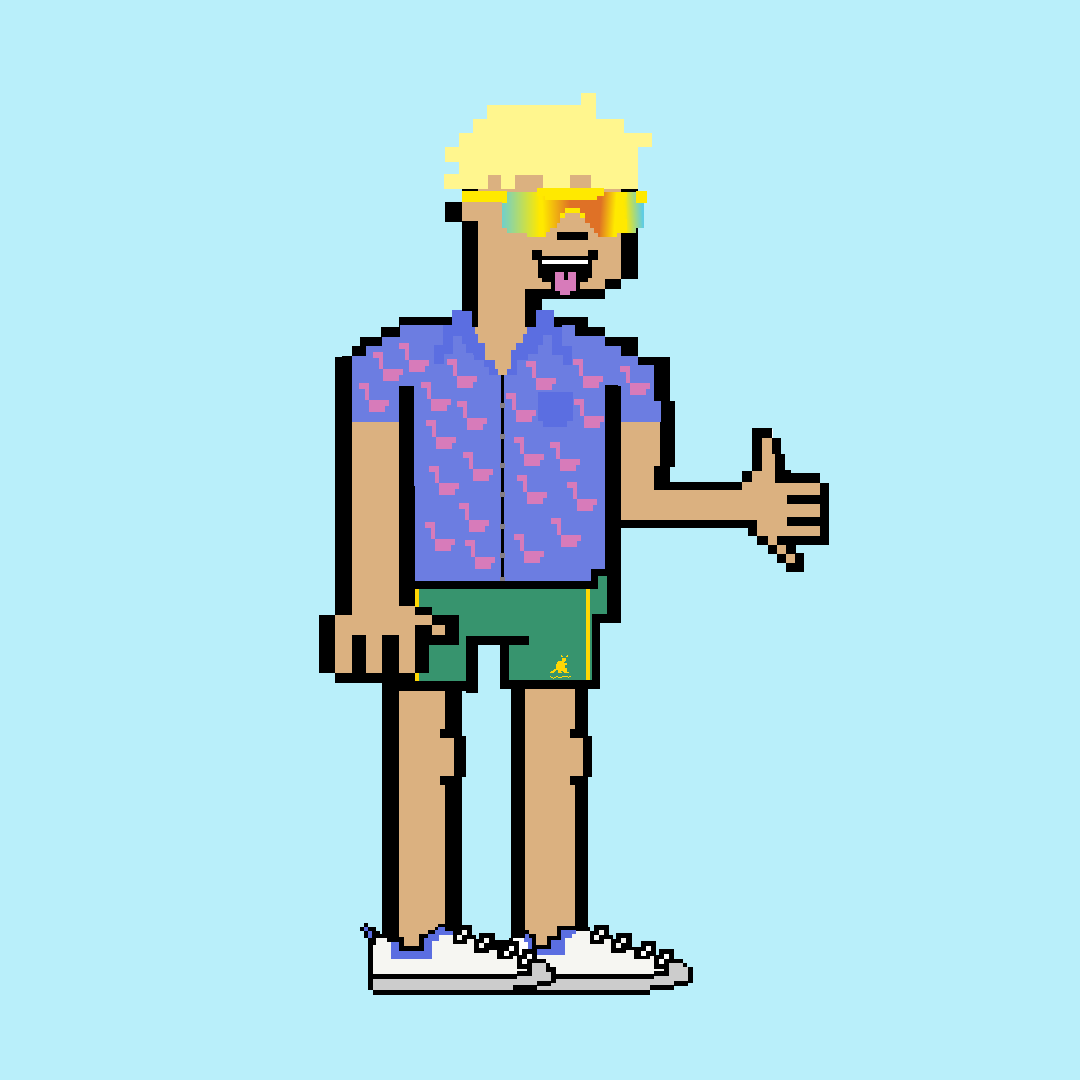 We reckon that the idea of building a bar is genius. Where are you thinking this would happen?
The first location will be located in Sydney Australia. The long term goal of the project is to open multiple locations both domestically here in Australia and internationally to allow greater access to our community offshore.
Mint is approaching rapidly – are you excited? Nervous? All of the above?
We are very excited with mint day approaching, however the excitement comes with a lot of stress as we attempt to finalise aspects of the project to ensure a smooth mint day.
We have decided to do a staggered mint for the MetaBogans collection to reward early-comers and engaged community members with the benefit of a discounted mint. For those that miss out on minting on the 23rd of March, there is opportunity to get in on the 6th, 9th and 12th of April, with greater discounts awarded to those that mint earlier.
Where do you see the MB project in five years?
We see Metabogans as a project that will help bridge the NFT world with the real world. Most NFT Projects nowadays are more or less geared to the Metaverse with very few tailored towards the real world.
Given that the NFT space is quite small in Australia compared to the rest of the world, we believe we have a big future in leading the NFT space here, along with bridging the gap and helping the greater community transition to a future world where NFTs will be implemented into our day to day lives.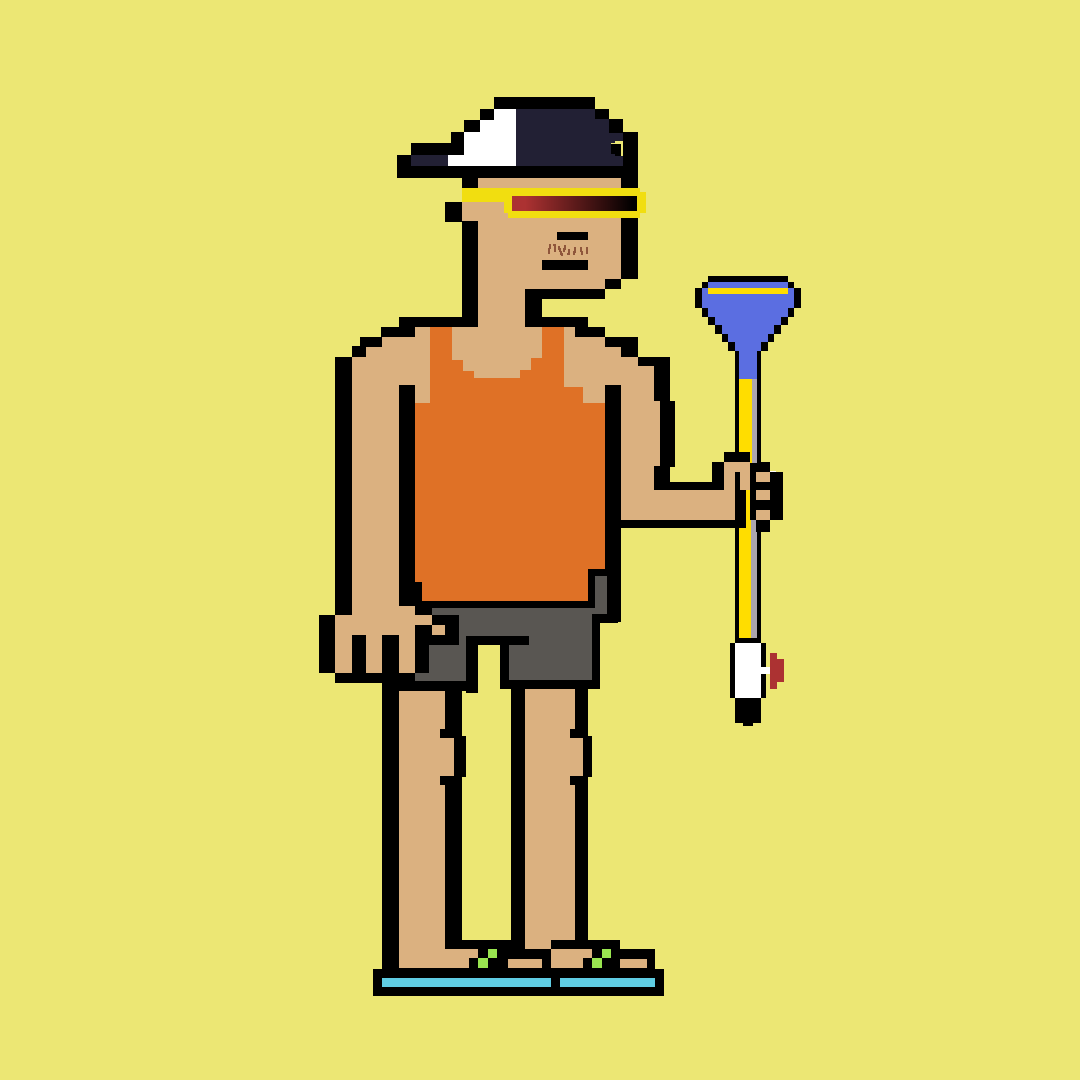 Where do you see the NFT world in general going long term? Is it possible to escape them?
The NFT space is simply another platform for technological innovation that will continue to evolve over time like other forms of technology. The NFT space has been around for quite some time but has only blown up recently. We believe we will continue to see further adoption by both the public and private sectors over the coming years.
We see NFTs becoming a staple for any business within the next 5 years, from coffee shops issuing their "loyalty cards" to government agencies issuing "passports" and "driving licences" as NFTs. An example of this exists as a person in the USA was able to sell their real life property as an NFT for the first time ever.
The space is very exciting with endless possibilities and will be integrated into many industries over the coming years.