Rui Duarte is a life-long artist whose career has flown through the fields of caricature, illustration, comics and storyboarding. His penchant behind the pen has led him into cyberspace, having dived headfirst into the world of NFTs.
The Lisbon based artist has lent his talents to Bulls On The Block (BOTB), a collection of over 10,000 unique bull NFTs on the Ethereum blockchain. Each horned bovine is brought to life with stunning detail, quirky embellishments and attitudes that harken back to Duarte's caricature days. While NFT collectable communities aren't necessarily new, none have had the level of artistry behind them like BOTB. Duarte has been able to populate his world with an extensive roster of hoofed heroes. Looking over each bull, you can find a little bit of everything, gold plating, laser eyes and even a few puffing down on a stogie.
As Bulls On The Block runs wild on the blockchain, we thought it was the perfect time to join the stampede! We caught up with Duarte to talk about how BOTB came to be, hardships, and the community's future.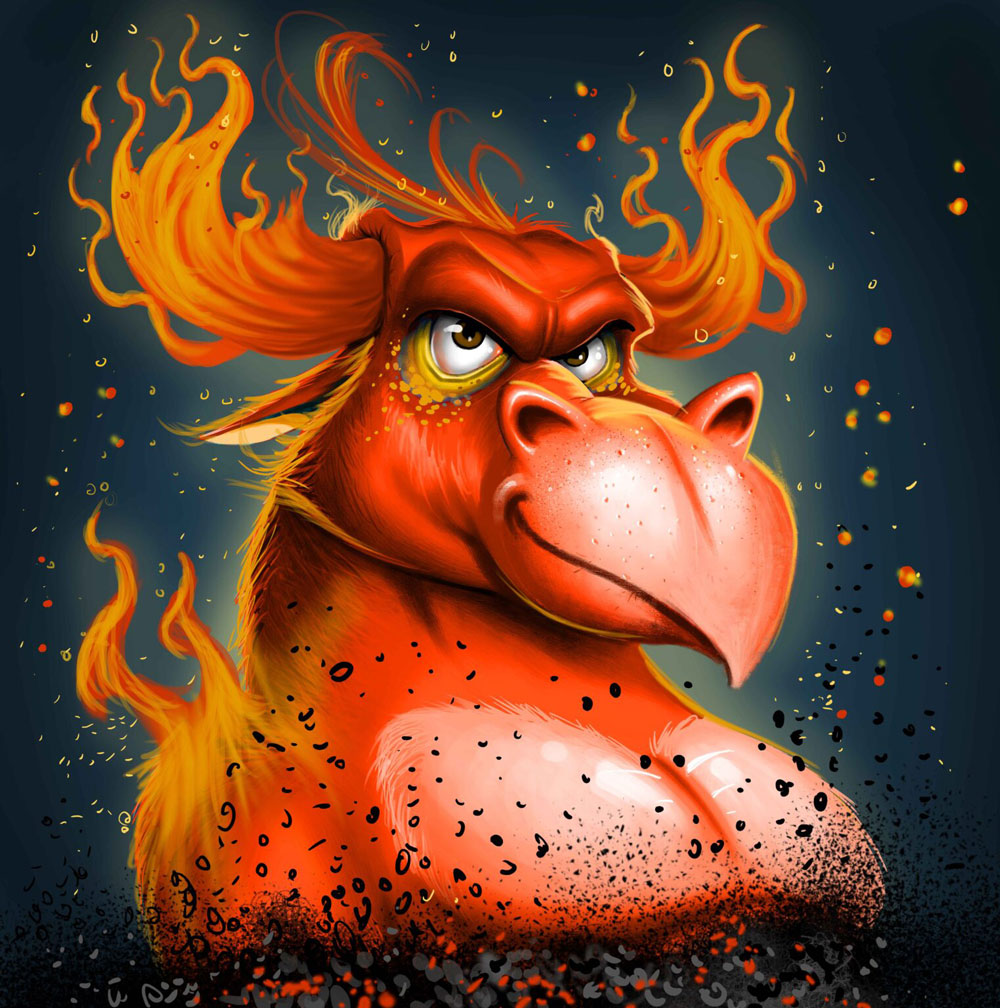 Taking it back to the beginning, what was your first art related memory? 
I like to draw since I was a little boy. We were poor and the few things I had were a white sheet and a pencil. Professionally, I started about 25 years ago drawing caricatures at events and commissions. In nfts my first work was a Beeple caricature. It was the first job I sold.
How did you come up with the idea to start illustrating the now iconic bulls? 
The bulls came from a joint idea of the team, we first thought of bears, Pandas, cans of drink…but I made a sketch of a bull and it was unanimous, we all agreed that it would have to be a bull. He's a rich character to work with and because he shows strength.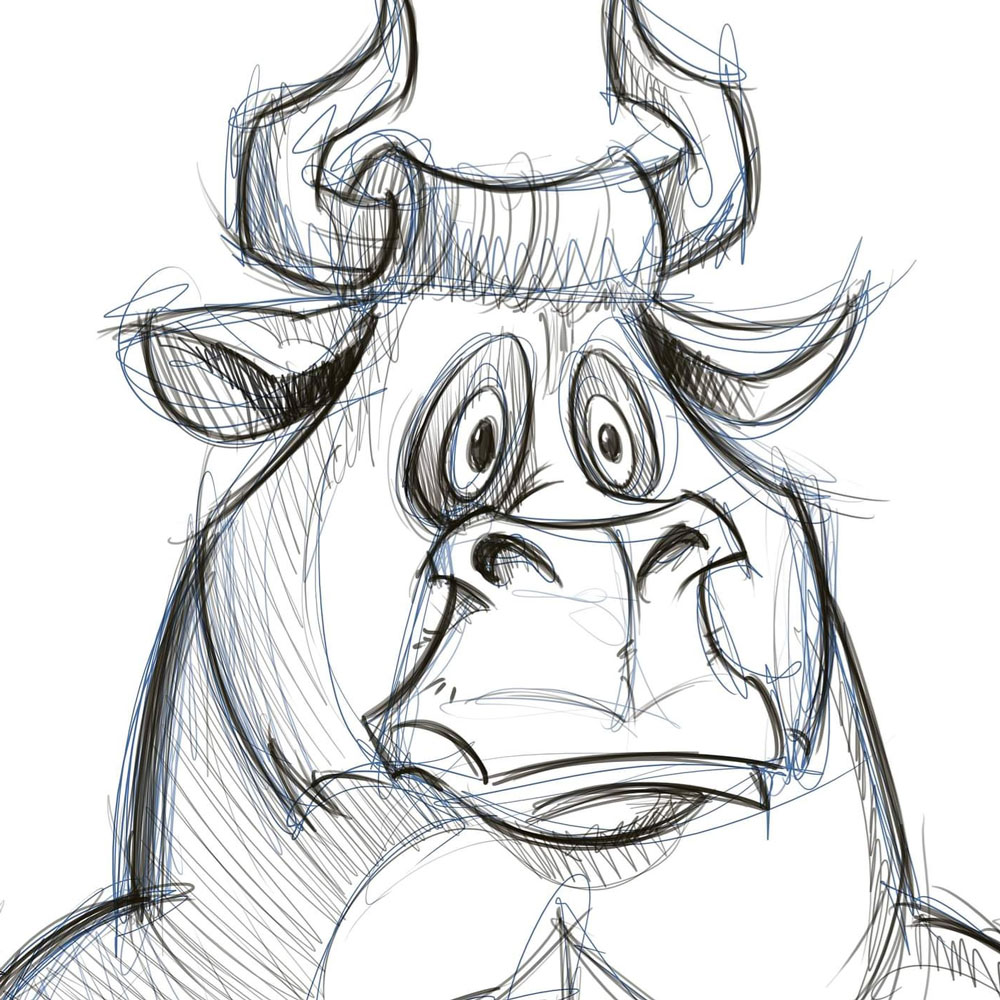 Is there a process in coming up with the zany and wild identities of each bull?
Only when I sit at my desk do I think about it… I never have a definite plan, as I'm drawing, ideas come up. I like to always go further and create something different from normal. 
You have the esteemed acclaim of being a part of the first NFT community that incorporates  a wallet. Why do you think this is such a big step for NFT communities? 
Being one of the first to arrive ends up scoring. And communities are very important, we are not working for ourselves as individuals but for a lot of people who believe in our work, in our product. These are the people who make our work worthwhile, so we have to value communities and do everything for them. The Bulls are a big family that has been through a lot and are still there because they believe as I believe. A community must be a family and not a company. We have a wallet and this makes it possible to trace a path, all together, where all opinions are heard.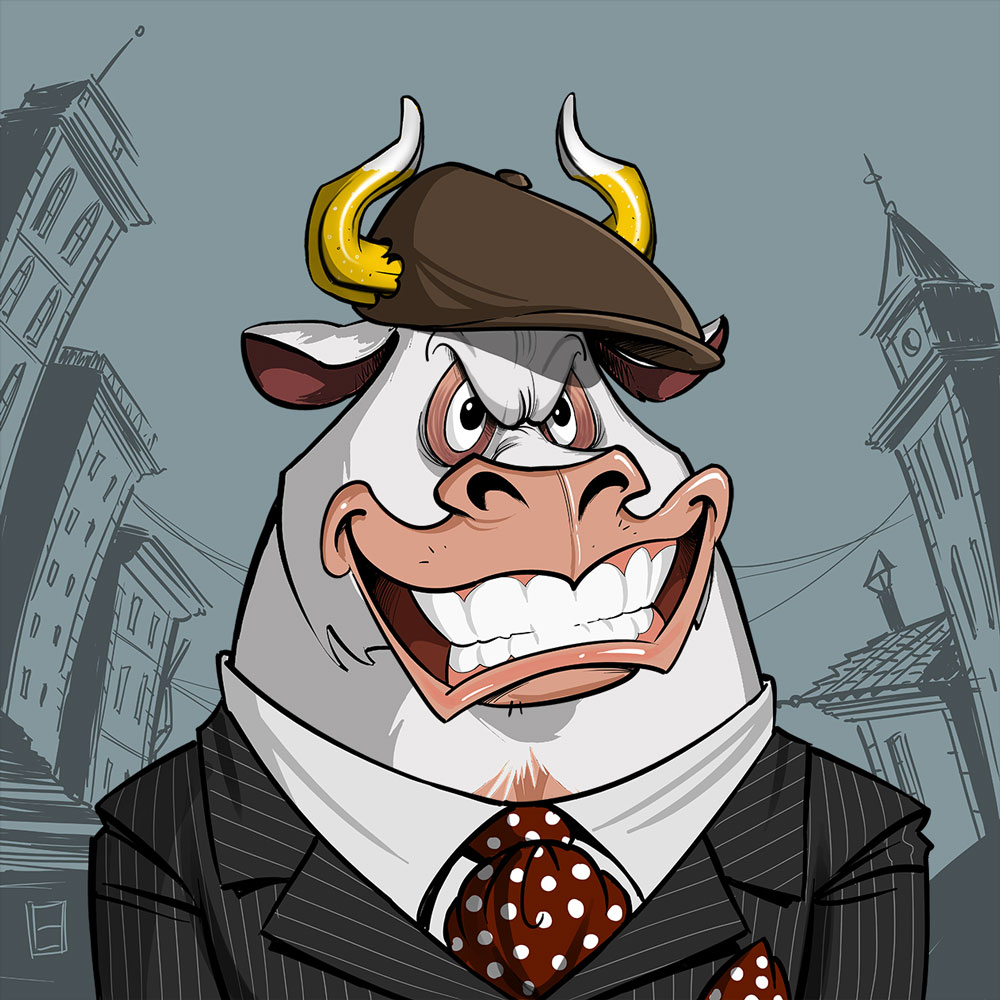 In the past you've talked about how BOTB faced a near death experience, especially when it came to conflicts in relation to your identity as an artist. Can you detail some of those challenges? How did the strength of the community help you persevere?
Yes…I have no problem talking about it…I was Invited to enter this world of nfts by a friend/client. He is a very intelligent person with a strong "know how"…. We made a partnership that we called "Rui Duarte", it was all around my work. We acted as one individual…he was communication and I was art, but for the public we were just 1, Rui Duarte. It was important to me because I didn't know anything about the nft or crypto world and my English is poor. We made the perfect team. I don't see it wrong because we've never hurt anyone and the advantage was for us and for the customer. When we started the Bulls project, I asked my partner why we didn't assume that there were two of us, but he never agreed…I never really understood why…but he said that things were going well like that. Not even our Developers knew we were two. As time went by my partner wanted to do more projects besides the bulls and that's when the problems started… he started to be absent from the bulls and our developers got tired of the situation and started pointing their fingers at the Rui Duarte. I knew it wasn't me but my partner, and that's when I made a point of telling the developers the whole truth because it was my name that was at stake. They accepted well but some confidence was lost. I see this as a family fight, we had our quarrels but we overcame. The community was amazing, a lot of people wanting to help and that moved me a lot.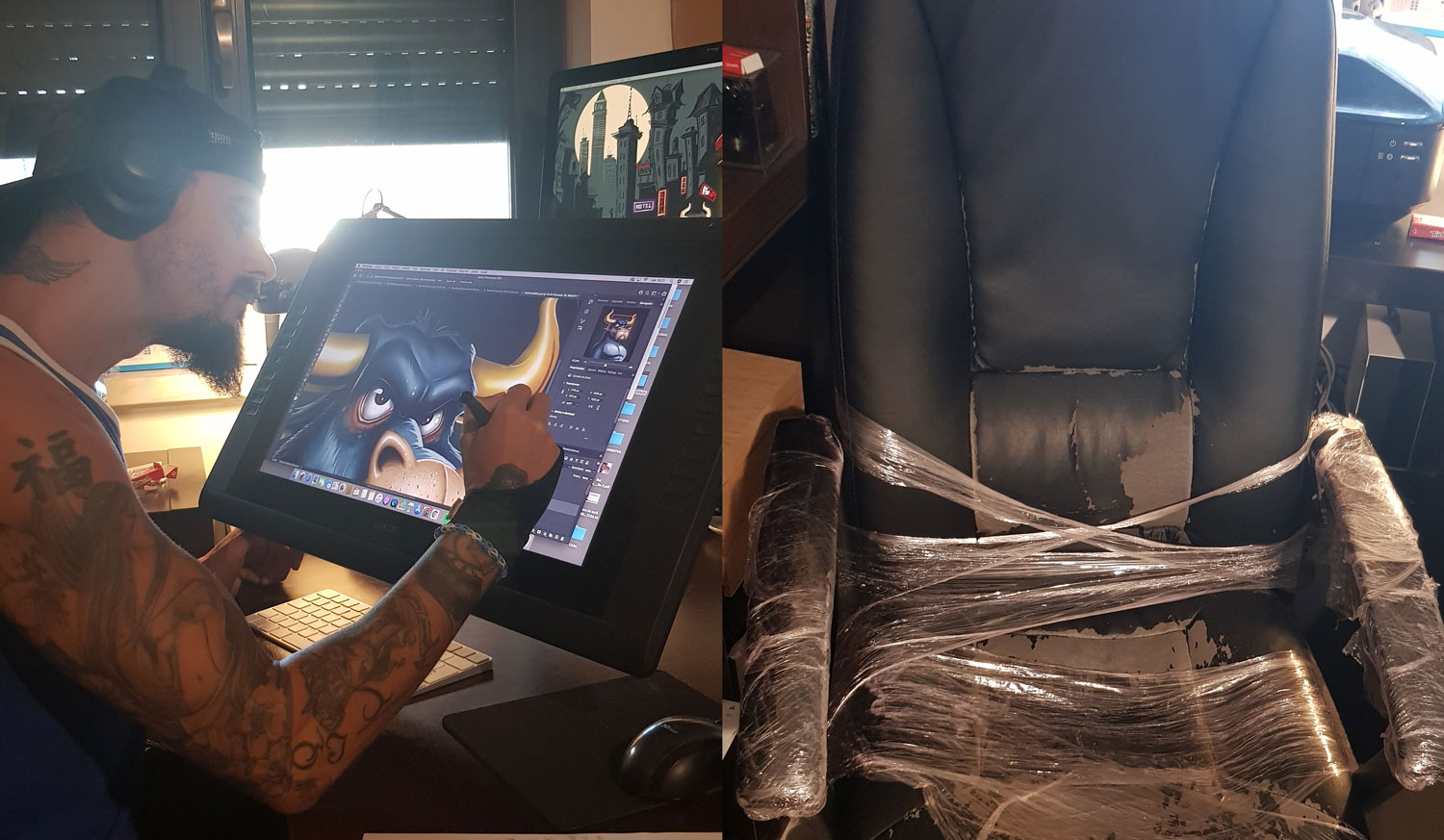 Recently it was  announced that there will be evolved bulls, which possess a number of new utilities and an insane amount of detail. Why is it important for you as an artist and the community to continually push yourself? 
I think ntfs is like when we're waiting for an important phone call, always waiting for more. I'm not a lazy person, I love what I do and I love creating. It's like a music artist, he always has to release new albums. Our community is unique and they deserve everything, the support I had from these people was incredible so the best way to thank them is to give them what I do best. Now we are going to evolve the bulls but my ideas were already enough for two more collections.
Do you have a message for people looking to join the BOTB community? 
The future has to be good. We have a super professional team, reliable and very committed people. The bulls are already a classic of the nfts and with time it will be better, "like the Port wine" (Portuguese quote). With this advantage, we just have to always try to make a difference, whether in art or management.

People know us. We were one of the first to emerge. The strength of the bulls is in the community, even after we hit the bottom they remain and we grow again. The path will always go up. Money is always important but consistency is our strength. And the bulls will make history soon. STAY BULLISH!
Special thanks to Rui for taking the time to chat! Follow @ruiduarte_rddraft and @bullsontheblocknft. Find all info on joining the Bulls On The Block community, including connecting your wallet and joining their discord, click here.