Neverland Store have just revealed their High Summer 2015-2016 campaign to get your wardrobe on point during the warmer months.
Neverland Store represent a stable of brands that includes Nena & Pasadena, Kiss Chacey, Sushi Radio, Thrills Co, Nomadic Paradise, The People Vs and Dead Studios, who recently found their garments being worn by the queen Kylie Jenner herself. Now, they have shown the impressive new ranges with hand-picked models Ethan Turnbull, Ryan Ginns, Shayne Tino and Nathan O'Neill.
Representing their growing womenswear garments, online star Pia Muehlenbeck also took part in the High Summer shoot – and her 838,000 Instagram followers will be very pleased with her contributions. "I had the best time shooting with Neverland Store! It was such a brilliant day and I'm super excited to announce that Neverland Store will now be stocking my label, SLINKII Athletic. So you'll be seeing a lot more of me," she said.
With seven physical stores and an online space, Neverland Store makes this summer's threads easy to cop and forever in style. Check out the campaign images above and engage in a little retail therapy.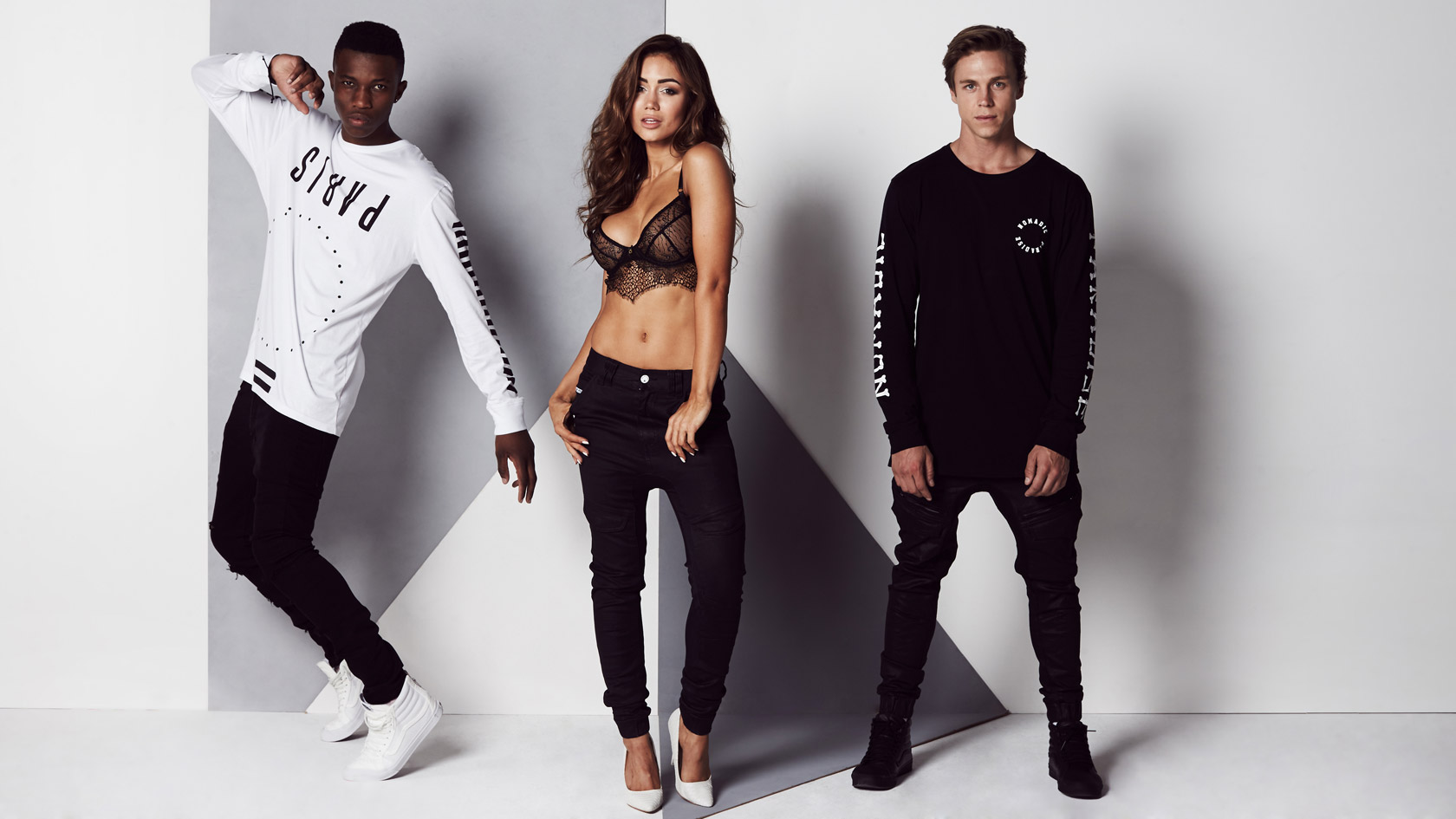 Talent – Ethan Turnbull, Ryan Ginns, Shayne Tino, Nathan O'Neill and Pia Muehlenbeck.
Location – Sun Studios, Sydney.
Photography – Life Without Andy.
Set Design – Sarah Jade Cousens.
Make Up – Lei Tai.