When Anthony Acosta picked up a 35mm camera as an amateur skater, he had no idea that he also possessed some incredible skill behind the lens. That was over a decade ago, and he hasn't looked back.
After that first camera given to him by his buddy Joe, Anthony began documenting his skate sessions around his hometown of Los Angeles. He soon realised his passion for photography and needed to upgrade his equipment for he really wanted to work on his craft.
"After some serious thought, I took a hefty loan from my grandma and bought a Hasselblad medium format camera with some strobes and other expensive stuff. I've thankfully paid back every penny to her and owe her so much for believing in me," he says. Motto of the story? Grandmas are the best! Now, Anthony has spent 12 years documenting his favourite pastime, while he's also the in-house shooter for Vans & TheSkateboardMag.
"I get to travel the world and be around skateboarding. I literally have a dream job and am so thankful for everything opportunity that I have been given through it," he says. See some of Anthony's amazing shots below along with some accompanying anecdotes, give your Grandma a hug and follow more skate action over on his Instagram: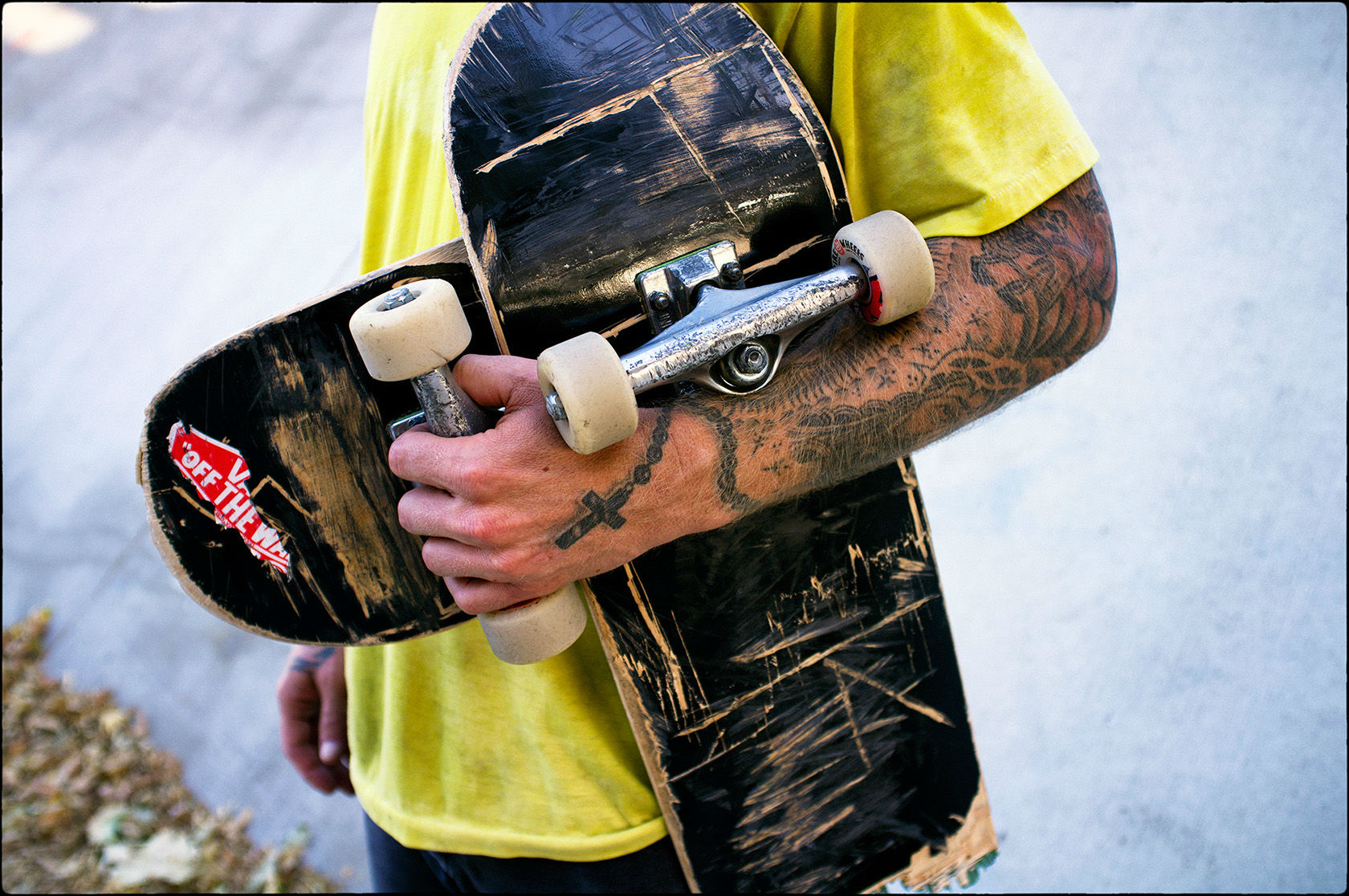 AVE, Broken: This was taken just minutes after shooting the cover for Theskateboardmag issue 92. AVE battled the trick for a while and came out on top. Not so much for the deck.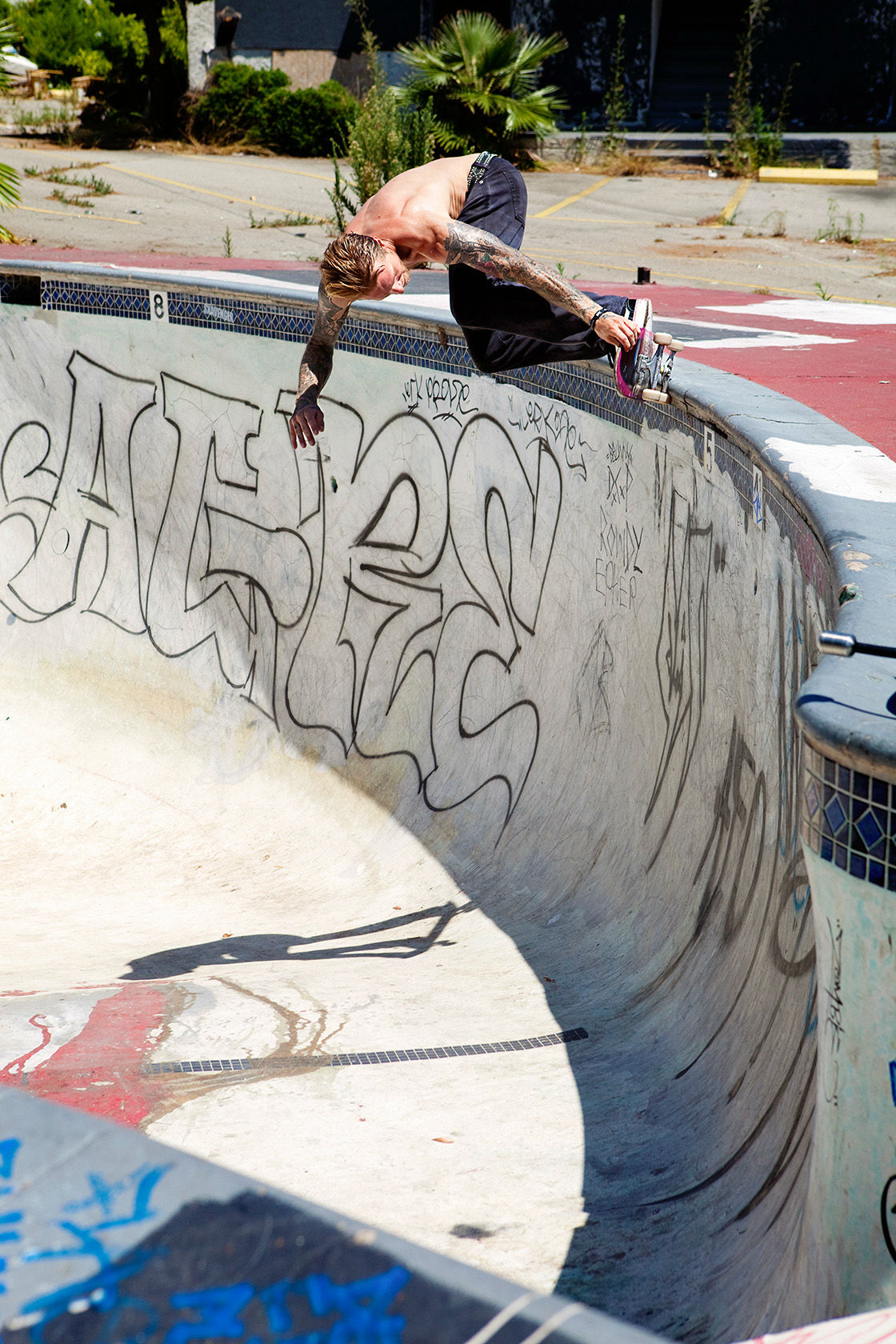 AVE Nosegrab, Grind: AVE is known as a powerful street skater. But most don't know that he can shred backyard pools with the same intensity as he does the streets. I remember the raw sound of this backside grind nose grab was music to my ears.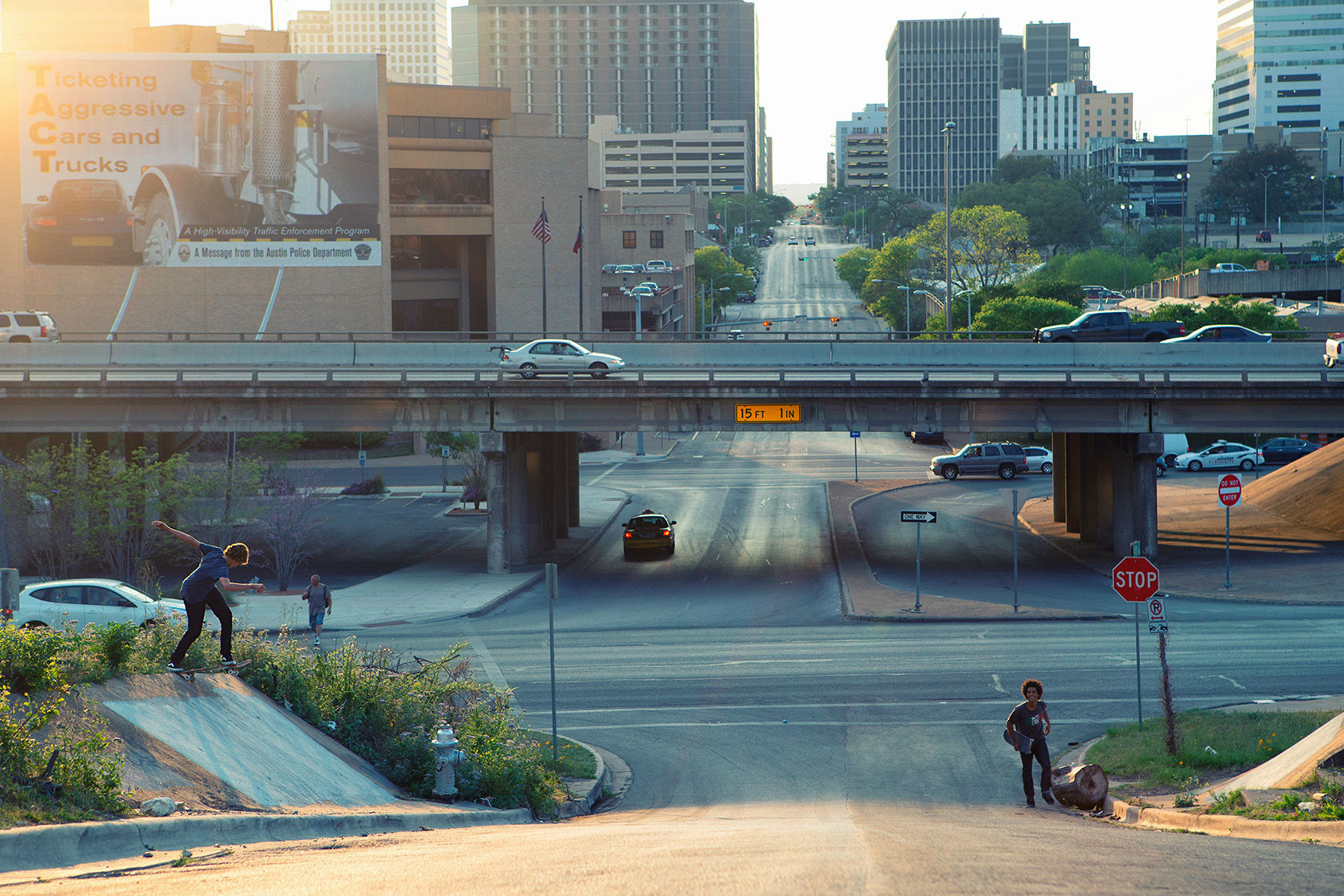 Curren Caples, BS Tailslide: This was shot on a filming trip to Dallas, Texas for The Vans Propeller video. Curren came in hot on this trip and stacked a ton of clips for his part.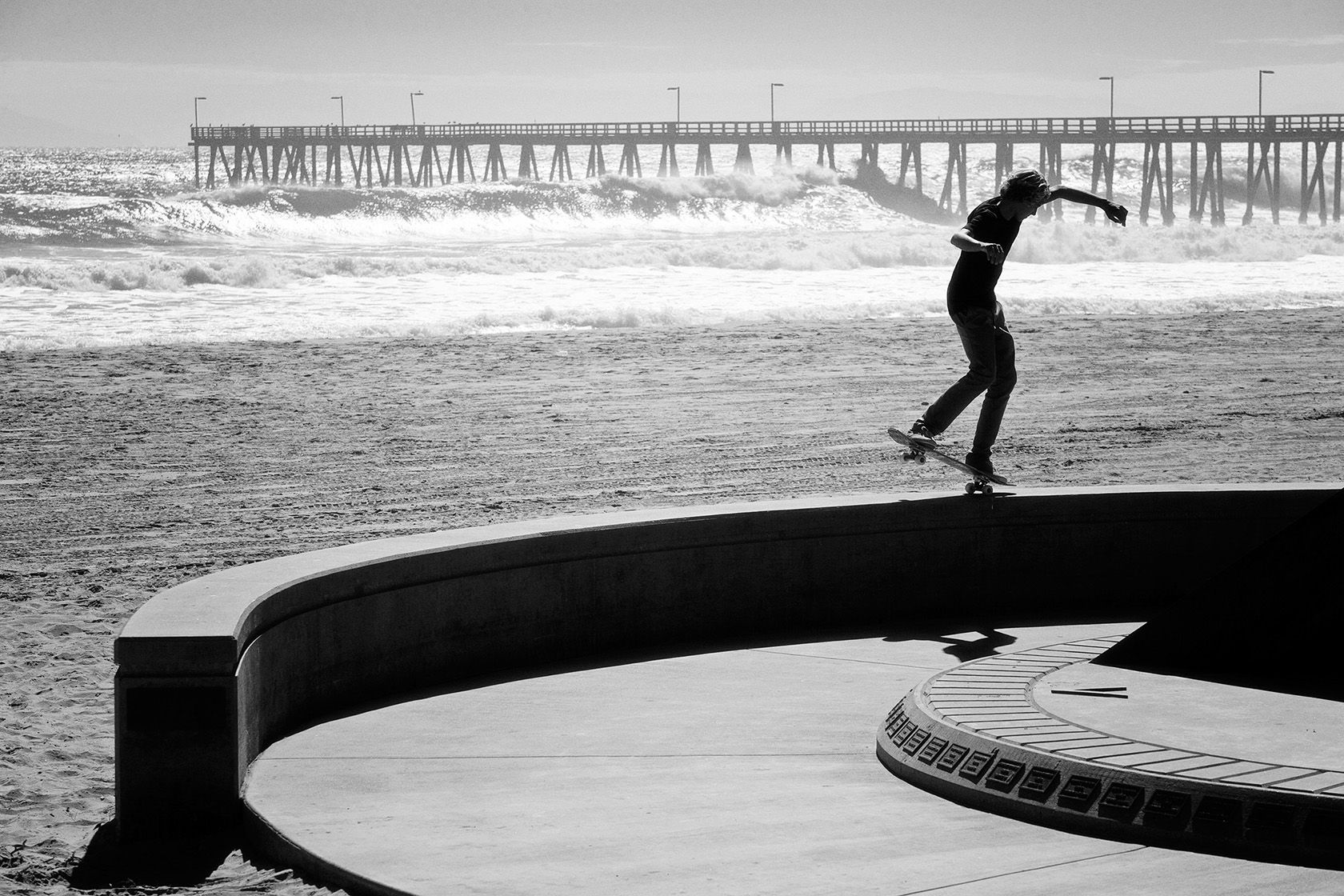 Curren Caples, Nose Manny: Curren is one of my favorite subjects to photograph. I've known him since he was a little 10 year old grom and it's rad to have watched him grow up into the ripper he is now. This was shot near his hometown of Ventura, CA and we went to check out of the huge waves that day. They ended up making for a nice backdrop for this style nose wheelie.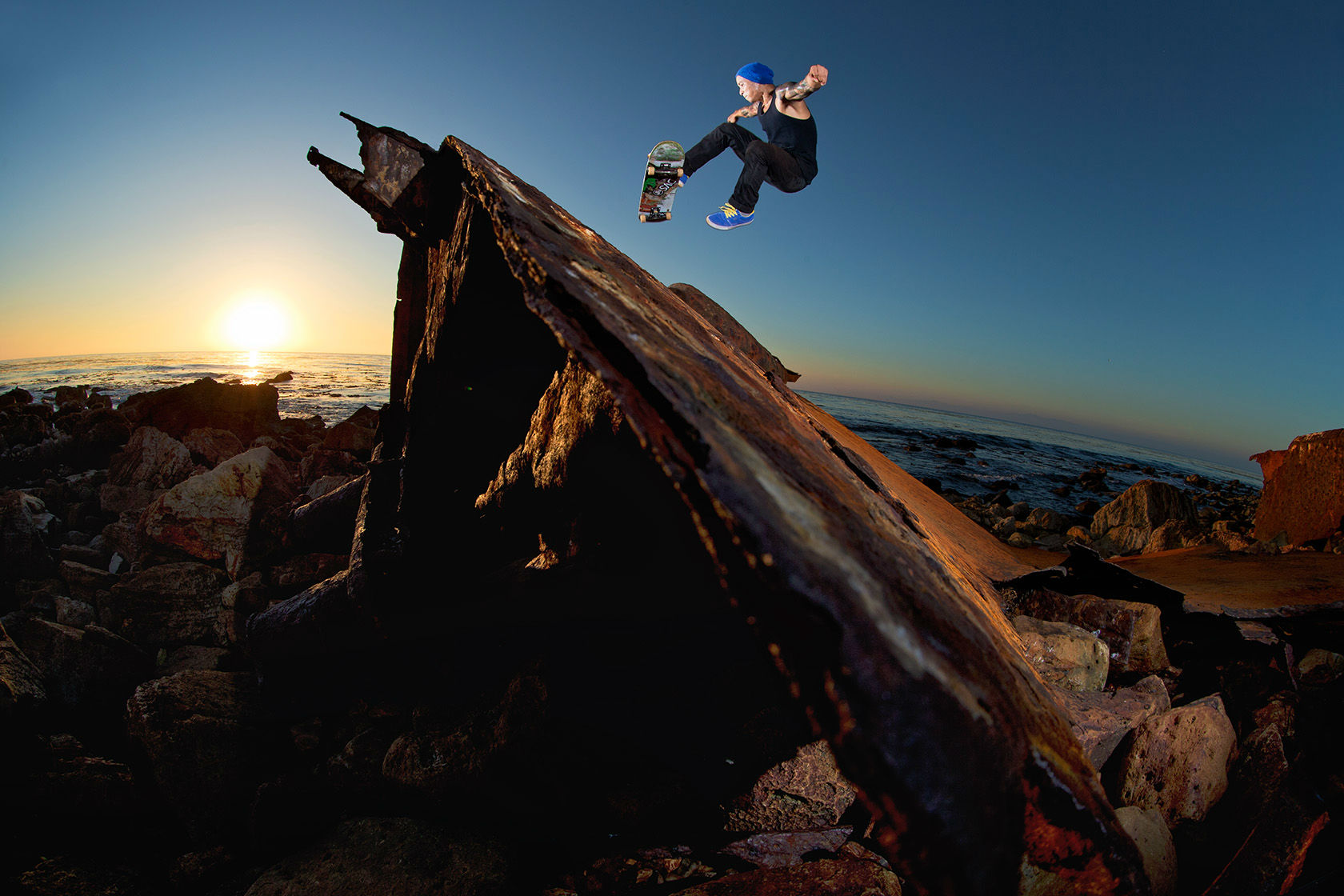 Daewon Song, 360 Flip – Daewon is one of the greatest skateboarders in the world and its' always a trip to watch this dude skate in person. He's a true skate ninja! 360 flip on a beached ship wreck not far from San Pedro, Ca. He can truly skate the unskateable.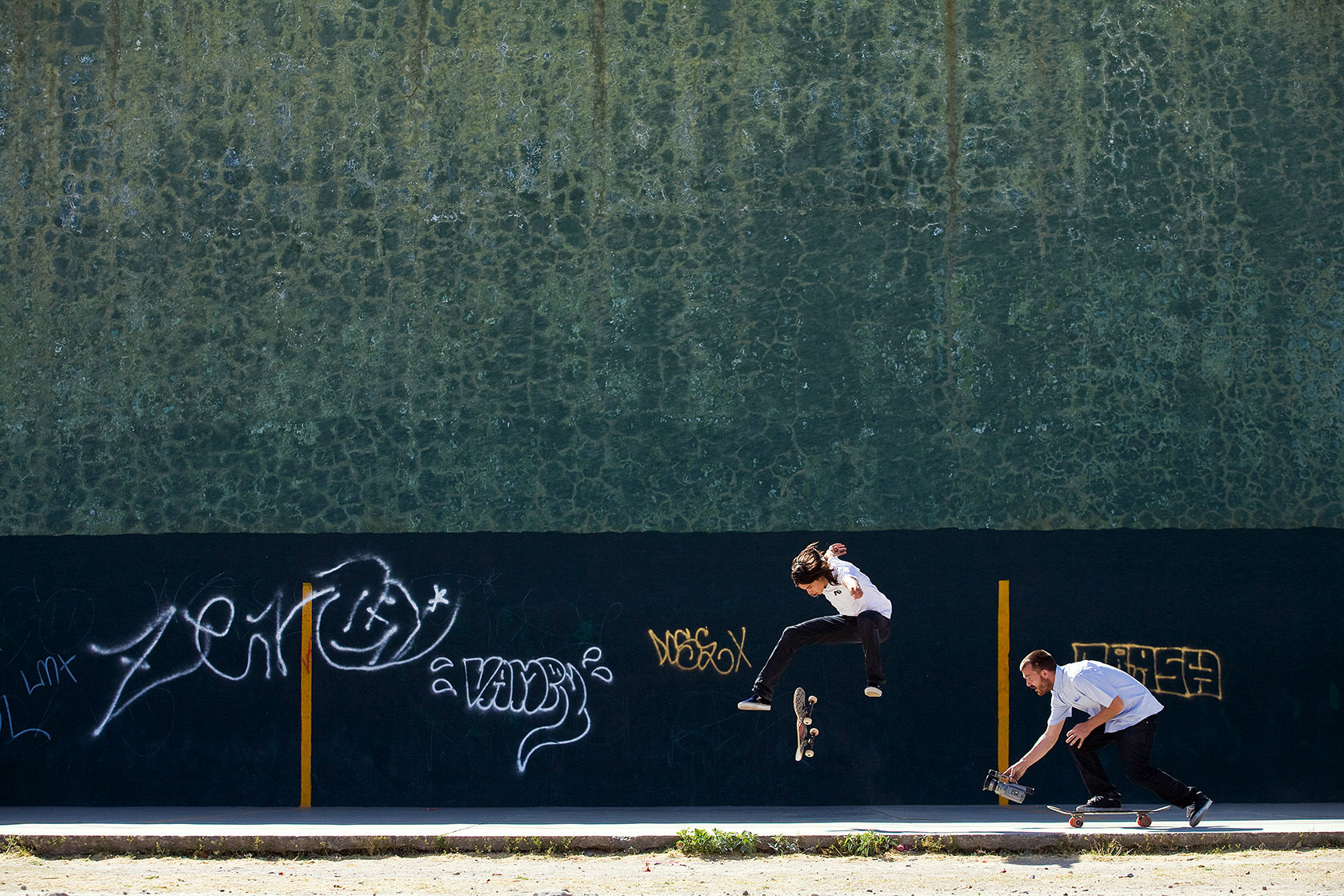 Dylan Rieder & Greg Hunt – This is definitely one of my favorite photos I have ever shot. It was shot in Mexico City while on a filming trip for Alien Workshop's Mindfield. Greg and Dylan were an epic duo and produced some of the best skateboarding ever.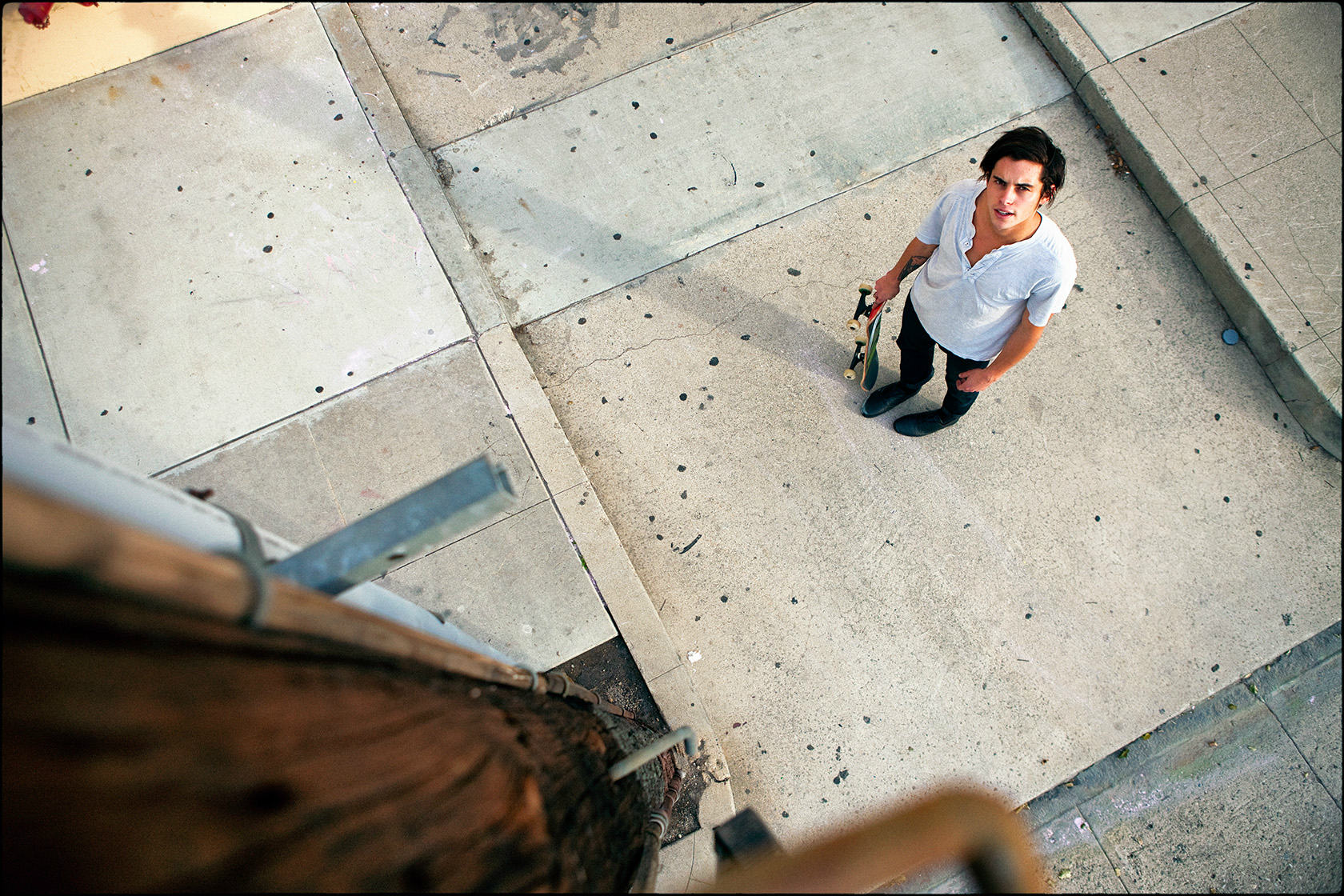 Dylan Rieder: 1988-2016. A true legend and I was fortunate enough to call him a friend. I've always liked this photo of him patiently waiting for me to get into position. That day he kickflipped, frontside kickflipped and 360 flipped the street gap that he's standing in. The best. Dylan forever.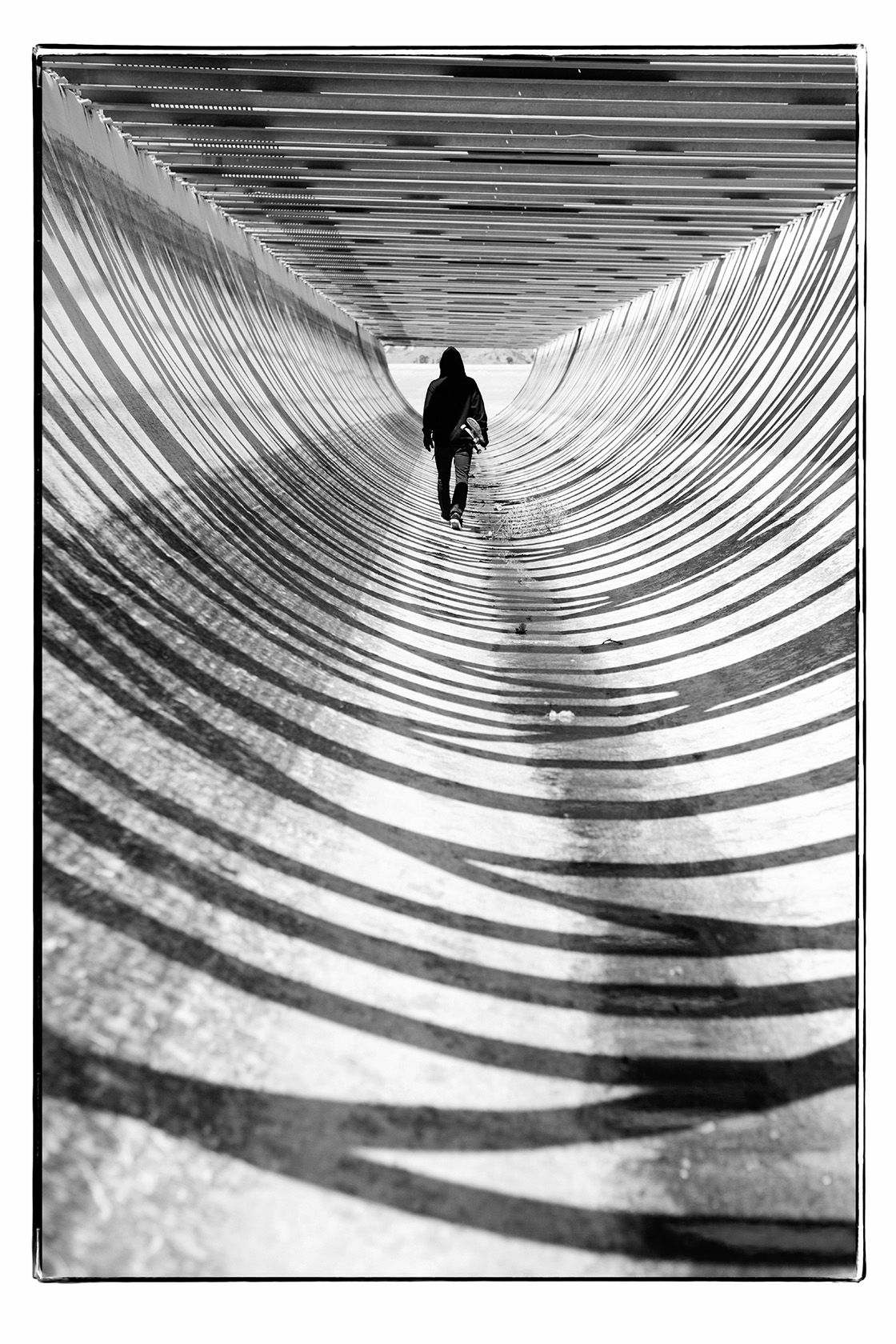 Geoff Rowley, The Flumes: Skate missions with Geoff are awesome. He usually has some crazy spot ideas lined up when he wants to shoot. Waking up a 3am to drive a few hours to skate at sunrise is the norm. This was an outtake from one of those missions. Strictly business.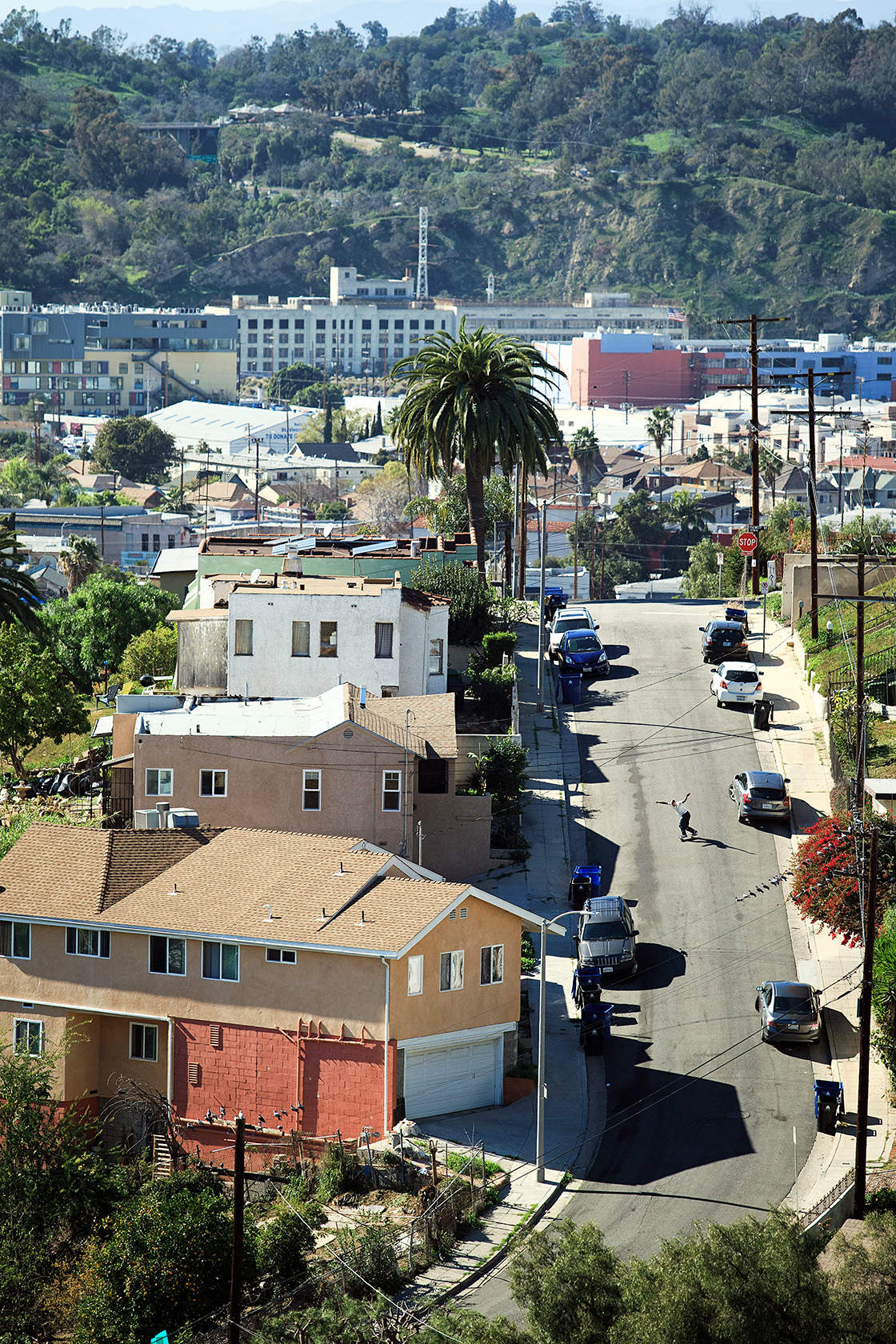 Gilbert Crockett: I've always wanted to take a photo of someone bombing this hill in East LA. I wanted to shoot from another hill that was about a mile away. I ended up shooting it with Gilbert and was super stoked on how it came out. He had some serious speed wobbles and slammed pretty good at the bottom. I'm stoked he trusted me on this one and bummed he took a good one for it. Sorry Gil!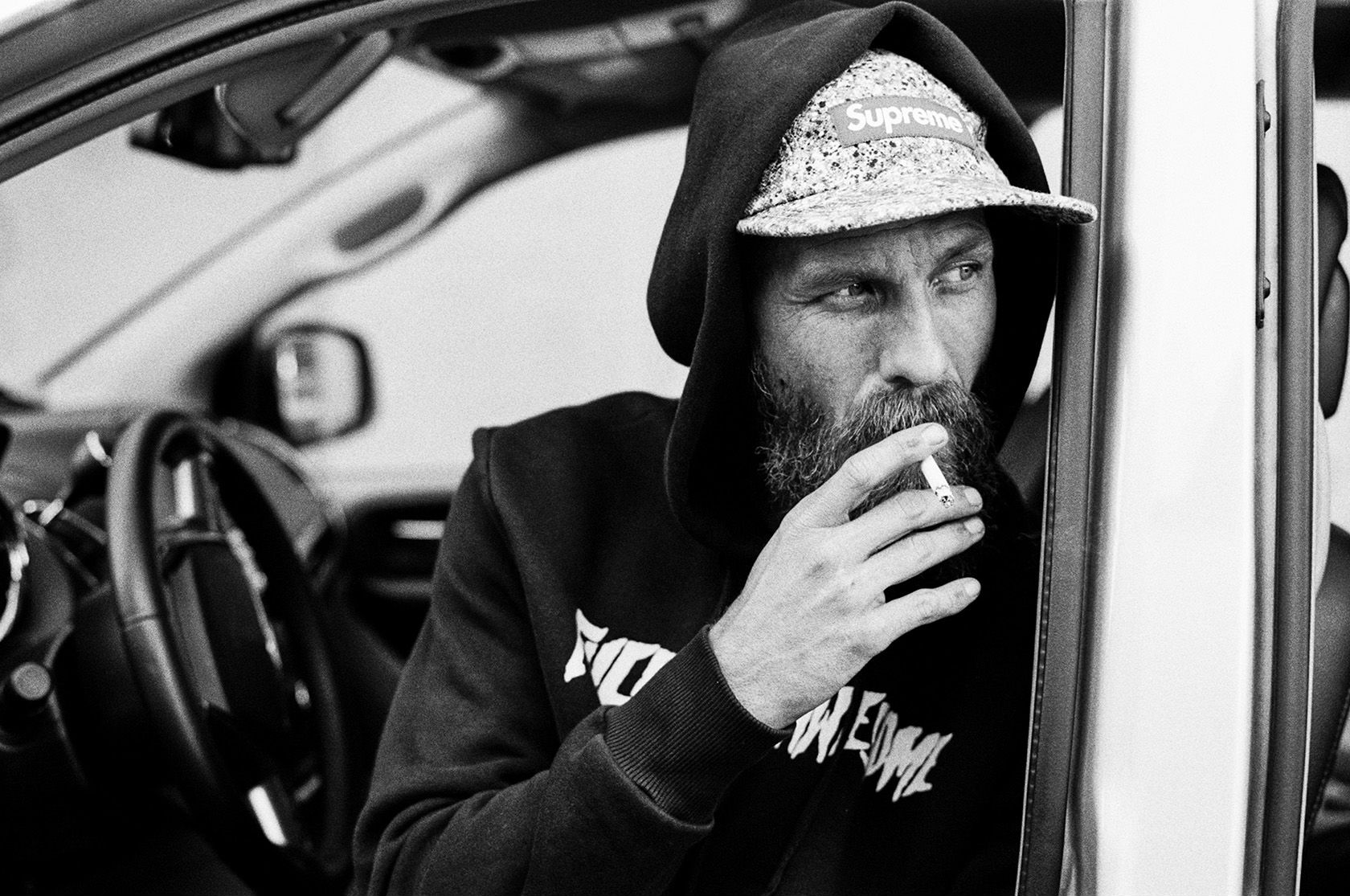 Jason Dill, Cig: This was shot on a trip to Seattle, WA with Dill, AVE and Kevin Terpening. This was only a few days after they dropped a bombshell and all quit Alien Workshop and announced that they would be skating for FUCKINGAWESOME. This news was a serious shocker to the skate world and it was pretty crazy to watch them have to deal with all the fallout from the move. I feel like they were stressing and weren't sure if they made the right decision, but now its pretty evident that they did.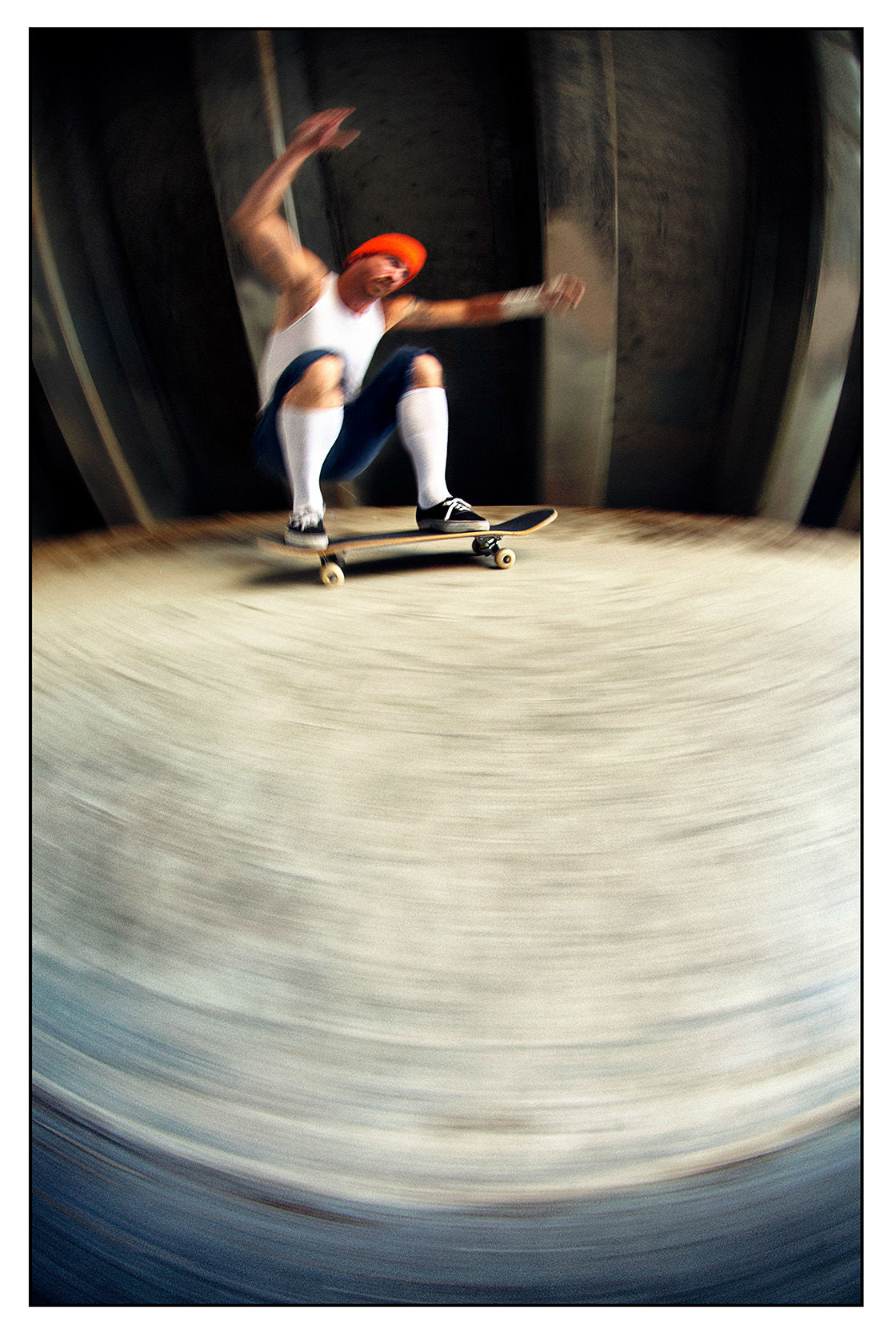 Jason Dill, Wallride – I was just messing around shooting Dill warm up with some wallrides and it started looking cool. He started going higher and higher as I was getting closer and closer. Stoked on the outcome!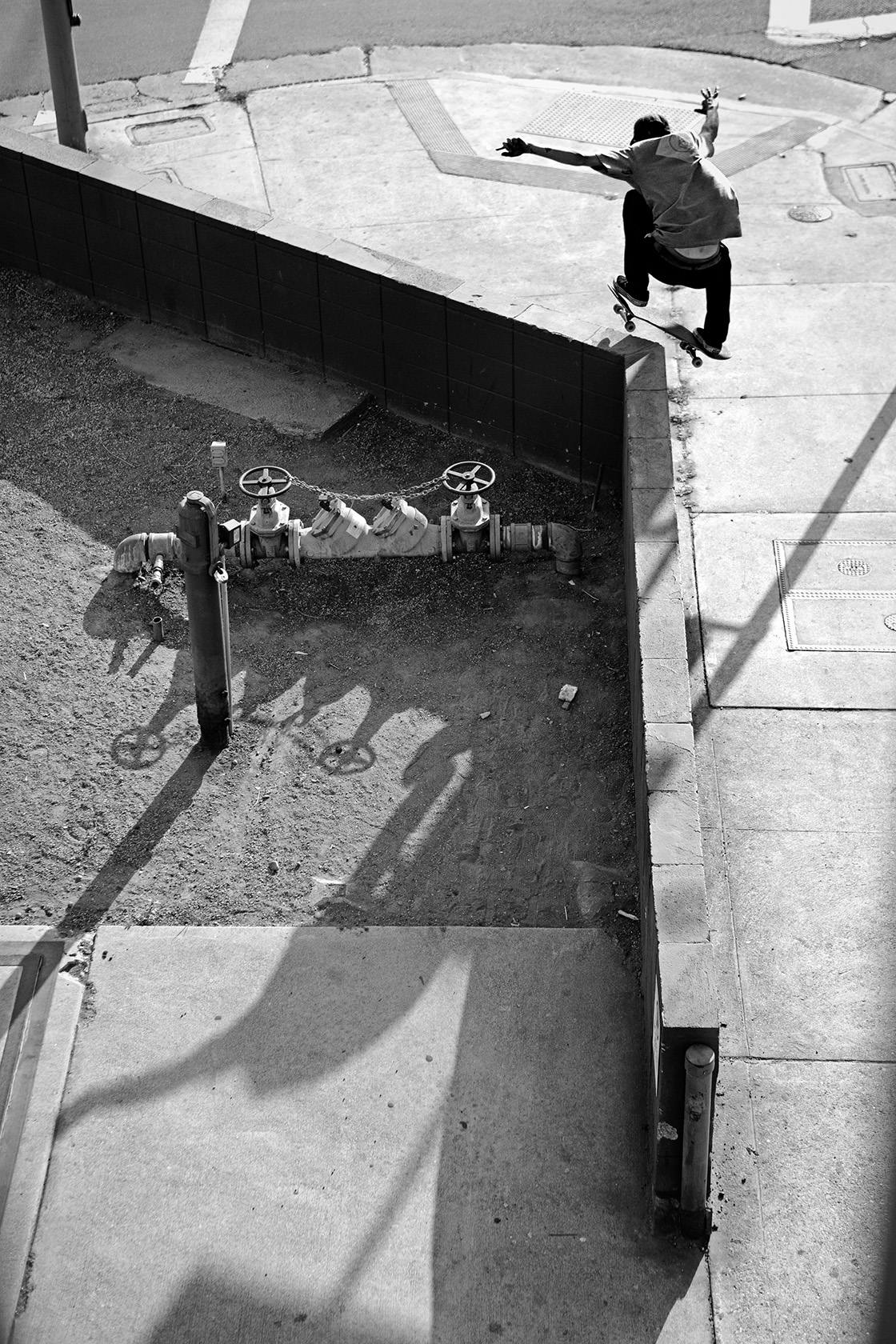 Kyle Walker, Boardslide Transfer: Usually a "butt angle" is taboo in skate photography, but sometimes the rules have to be broken. I'm glad I went with this angle, I fell like it gives the spot and trick a little more justice on how gnarly it really it.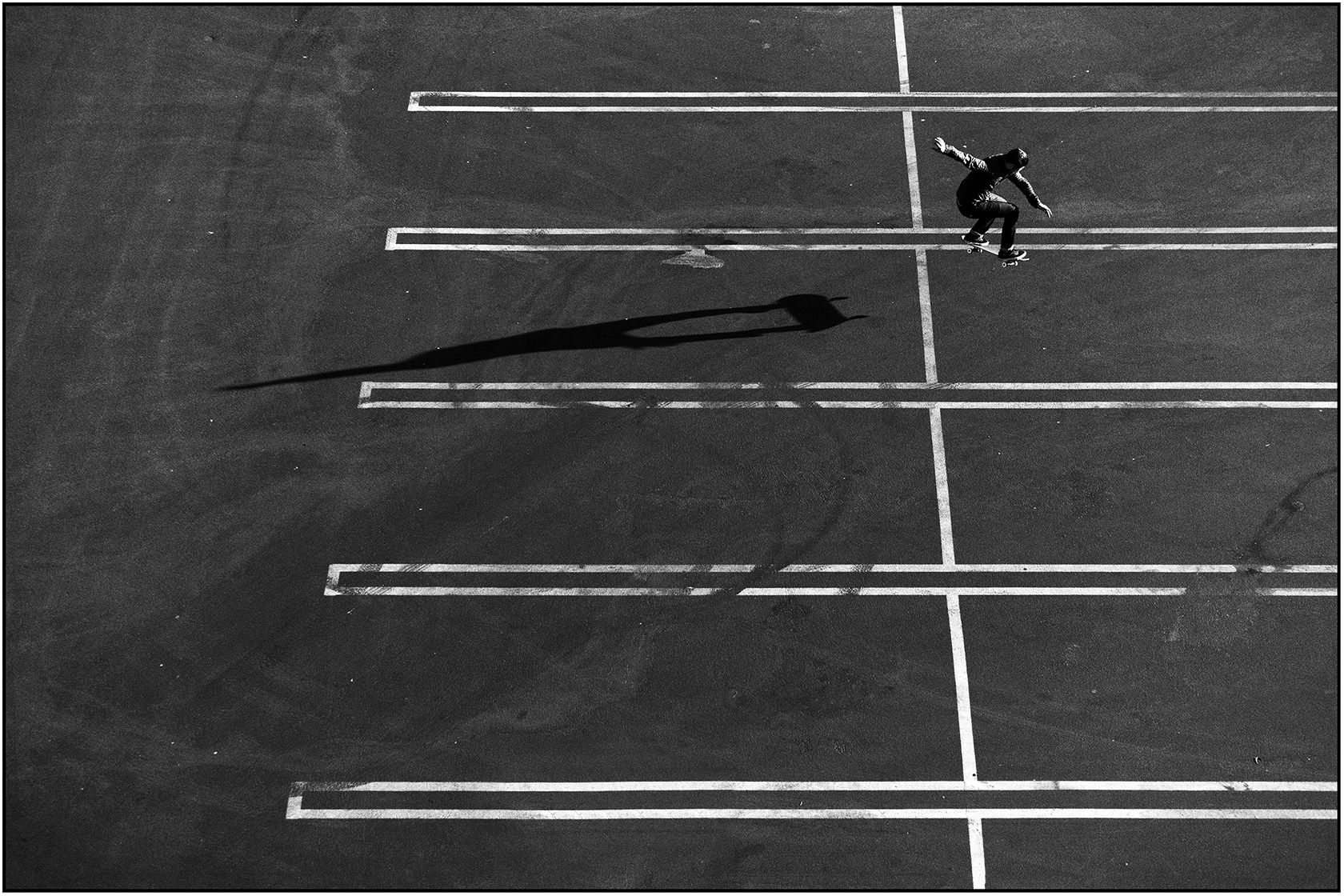 Landon Mitchell, Switch FS 180: Sometimes a simple flat ground trick can look awesome in photos. Here's my buddy Landon keeping it classy with a proper switch 180 in an empty movie theater parking lot near my house.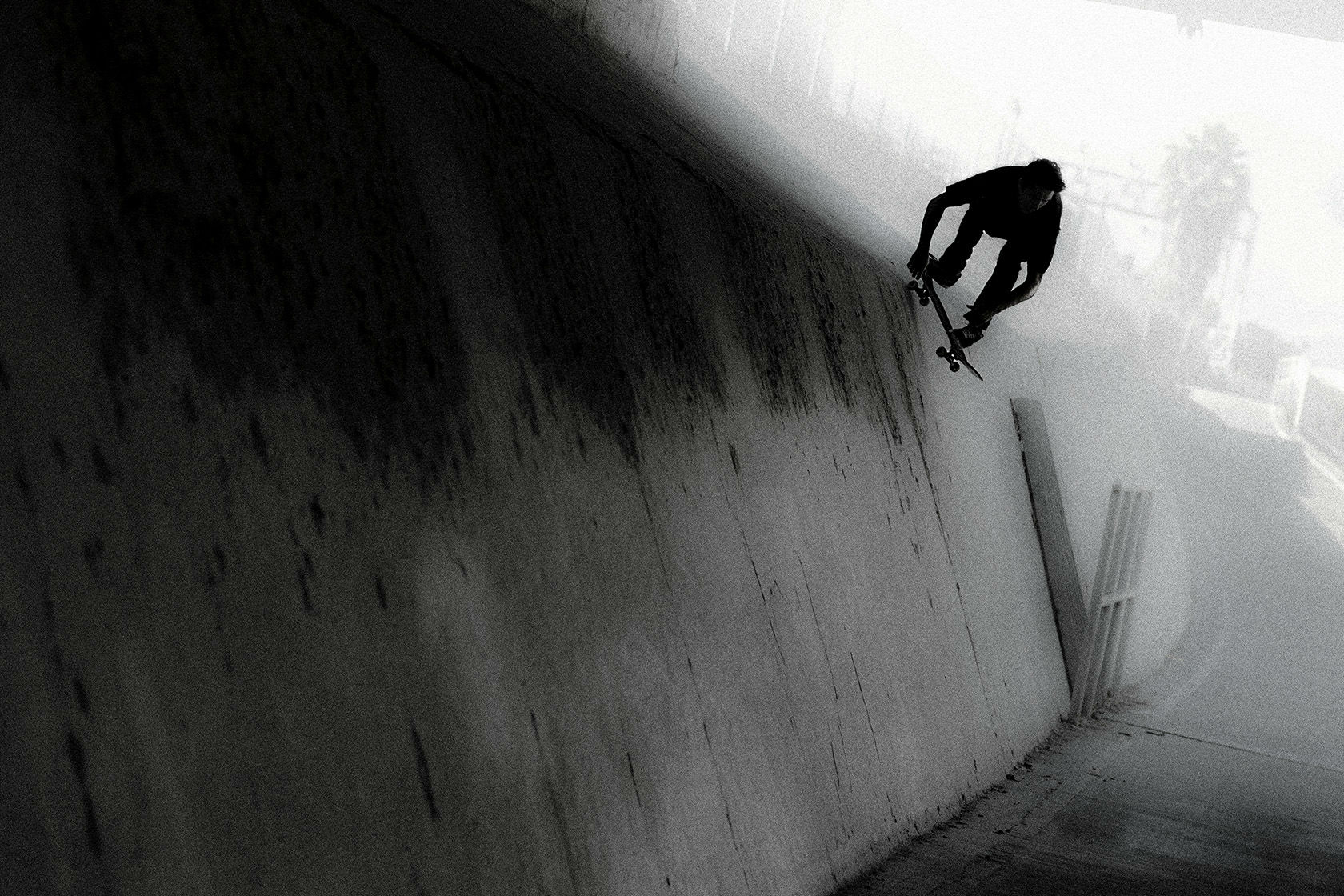 Omar Salazar, Drop In: Omar taking the drop at the Rosecrans ditch in the suburbs of LA. Omar somehow started a line with this crazy drop in and I couldn't believe how easy he was making them look.