Raw, restless, authentic and beautiful portraits from the Canadian born, Miami-residing creative.
Toronto-born talent Matt Adam is a Miami local with Australian/Canadian heritage. Growing up in downtown Canada, Adam's was a troubled youth spent skateboarding, drinking, getting high, running from security and cops, tagging… but he eventually found his feet, and somewhere to channel his restless energy – street photography.
"I'm not the type of person to sit in my house and wait until models show up so that's when I started to fall in love with street photography….During the downtime between finding models or friends to shoot I would just pick up my camera throw on some headphones and shoot a few rolls in the streets," says Adams. 'Rolling the streets' has since turned into a full time career – his work's since taken him all around the globe, from Europe to the US and now he calls Miami  h0me. Adams shares some of his favourite moments behind the lens with us today: "I feel like my journey has just begun."
Give Matt a follow on Instagram right here, and read some of the stories behind some of his awesome images below.
This is from a shoot in Toronto with my friend Dajana that I did for C-heads magazine: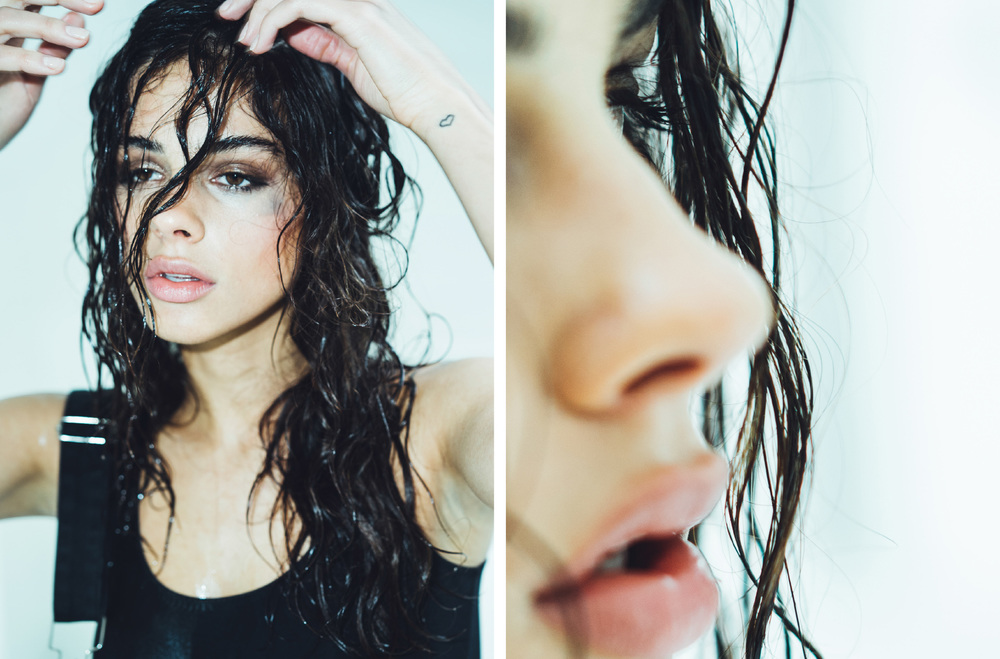 I wish I knew this girl's name would love to shoot her again this was outside of some NYFW party: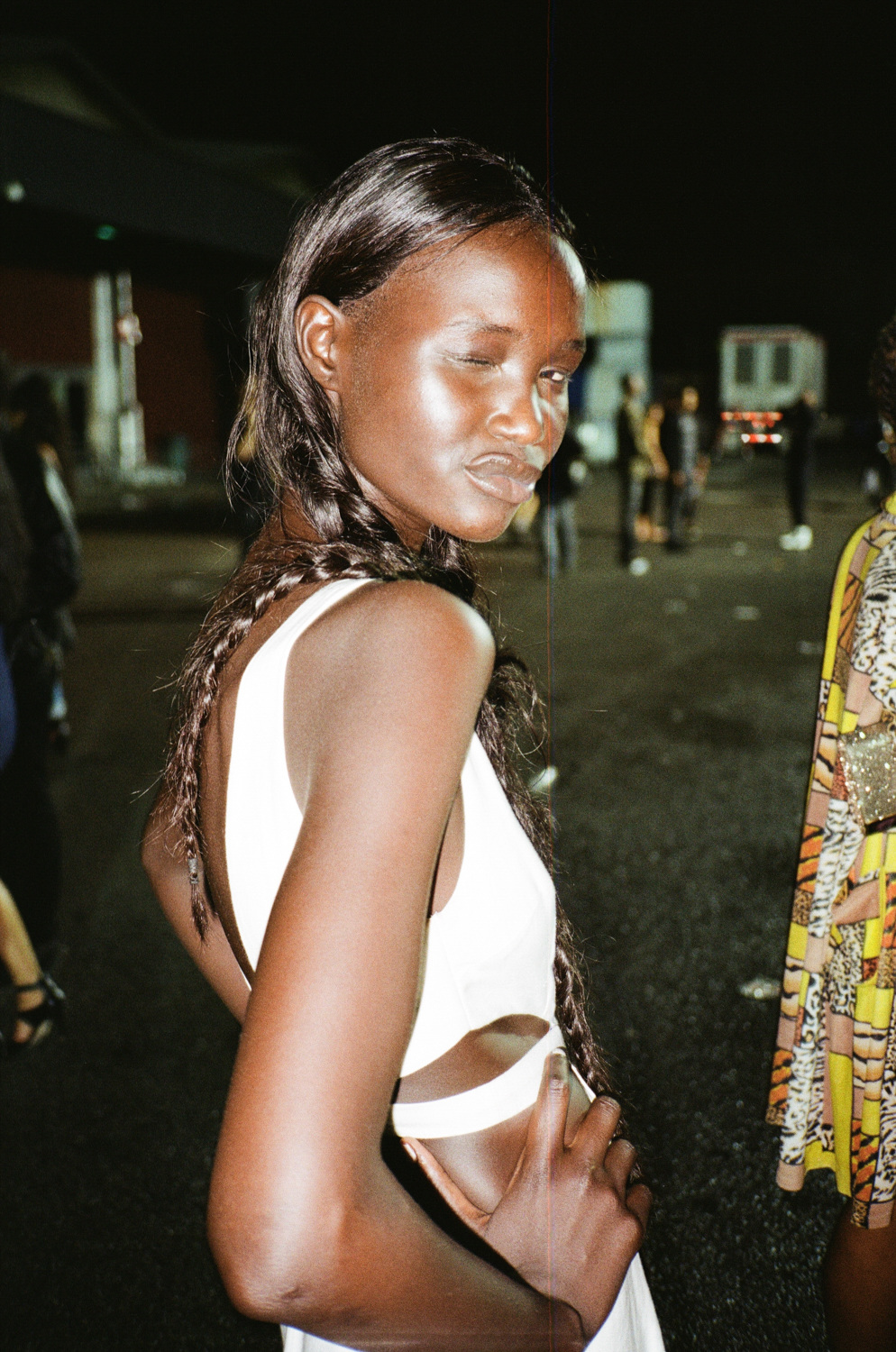 I shot this one at an Alexander Wang after party I snuck into, I wish they would invite me to more of those parties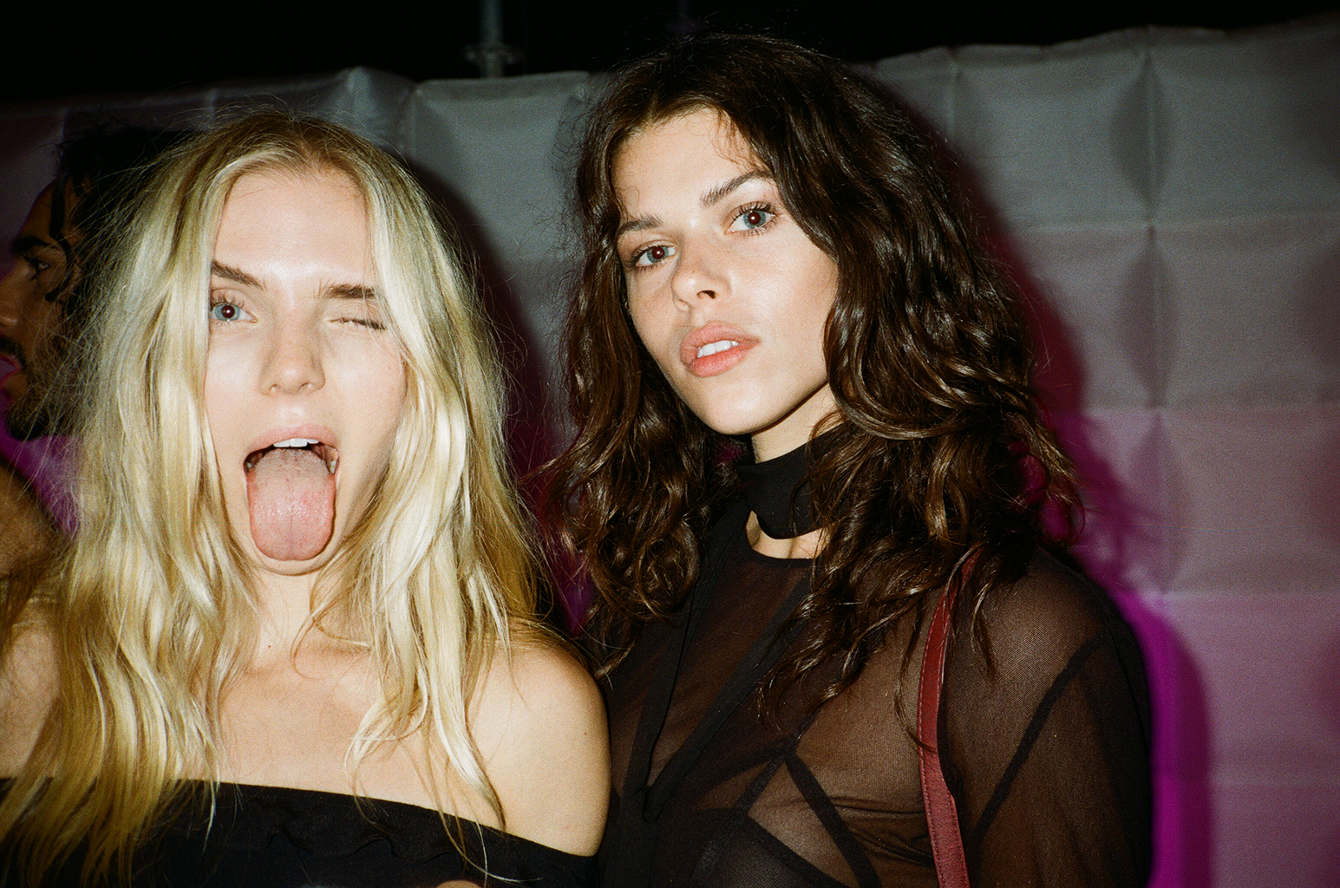 Hunter casually throwing up glitter: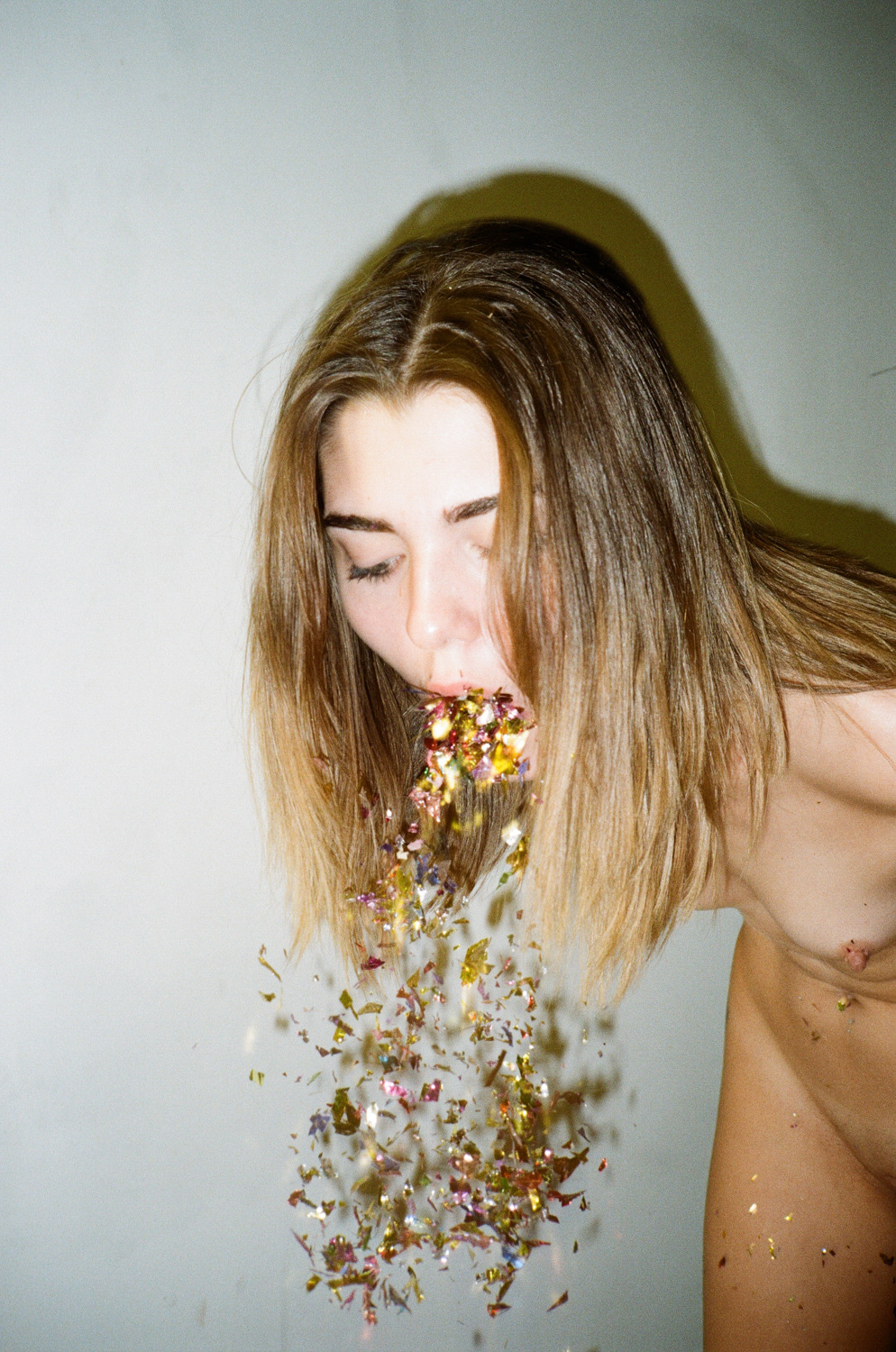 There's just something about this one maybe the little yellow coming out of the middle of the rose and if you look at the rose there's a bunch of stuff you can see in there.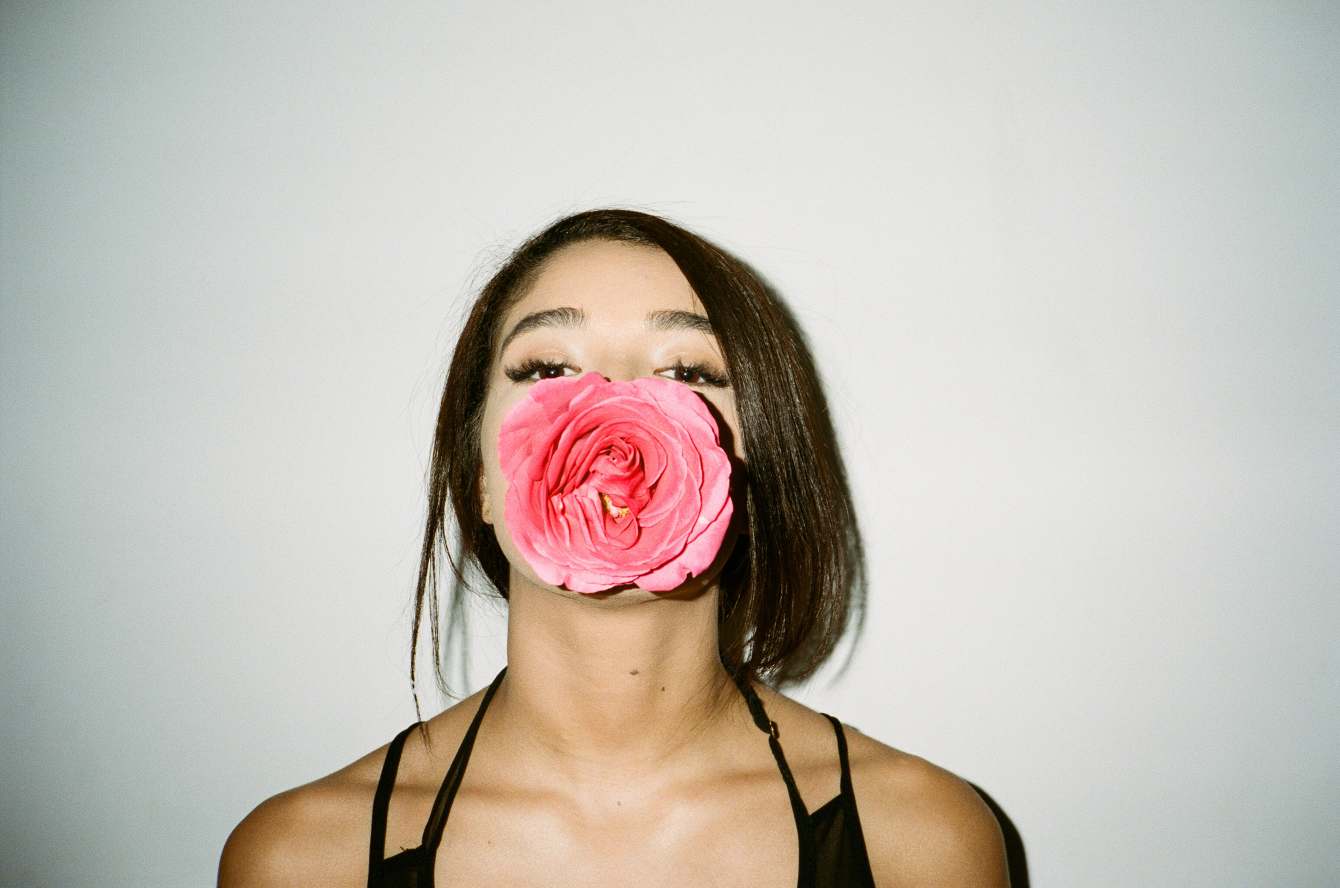 This is a shot I got of Travis Scott performing in Miami, got some other funny ones from that night
My friend Marilyn found this sunflower field in Miami, I was searching on google for weeks trying to find one with no luck. My friend Becca was down to shoot the next day so it was perfect timing I knew the sunflowers were still there.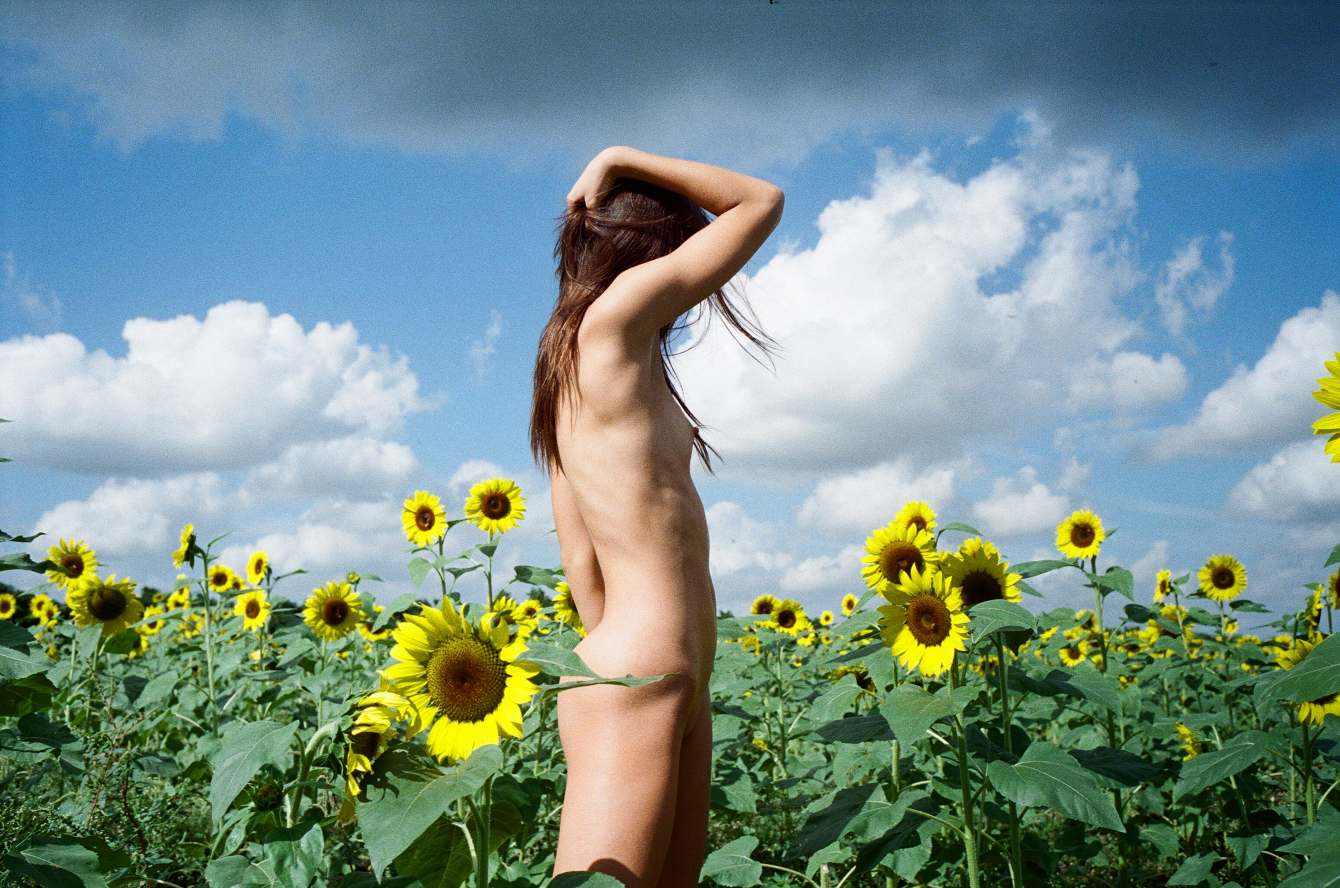 I love this one. I was helping give out turkeys and toys to families in need in Florida before the holidays and this kid was so stoked about his new boxing gloves.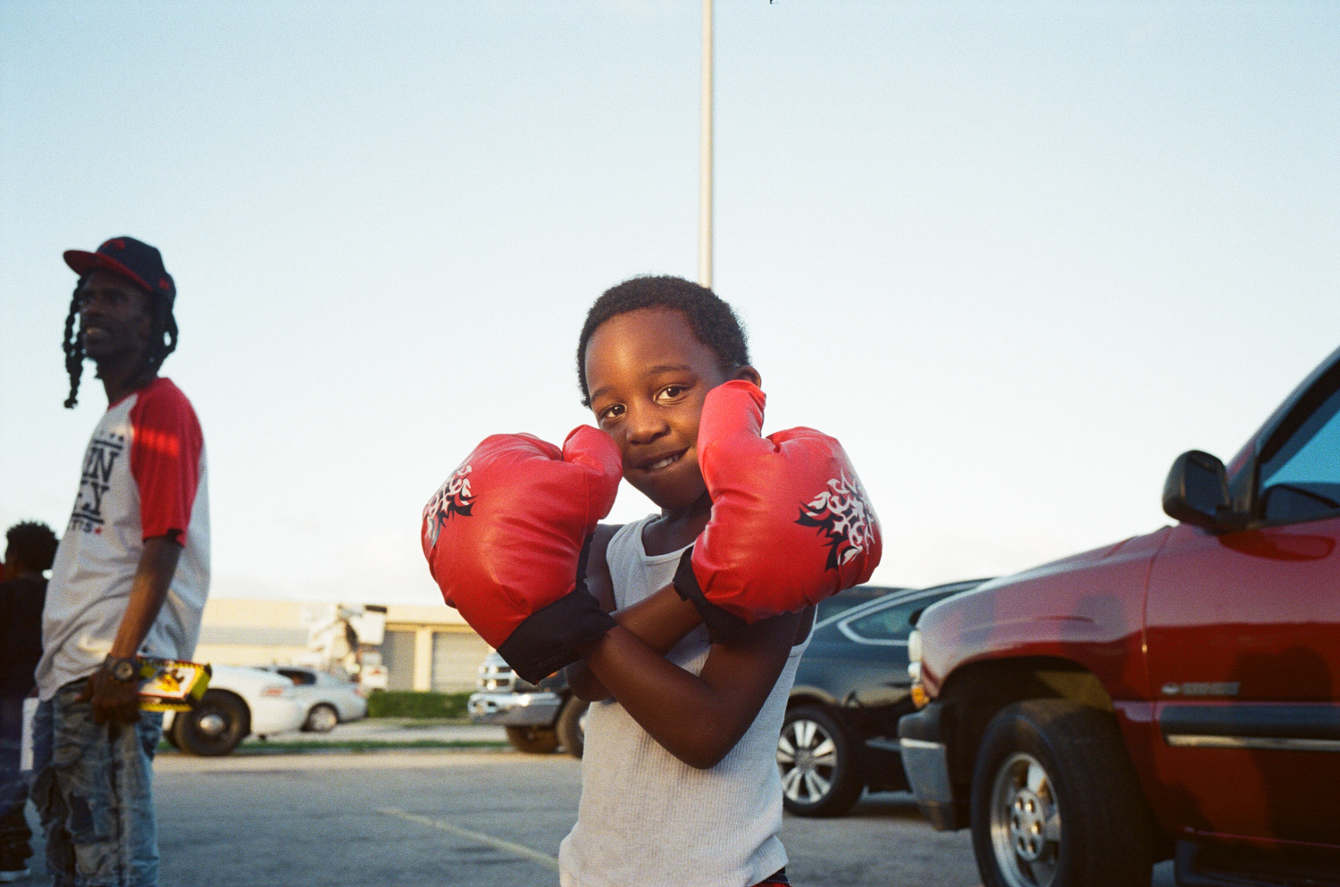 I hate guns.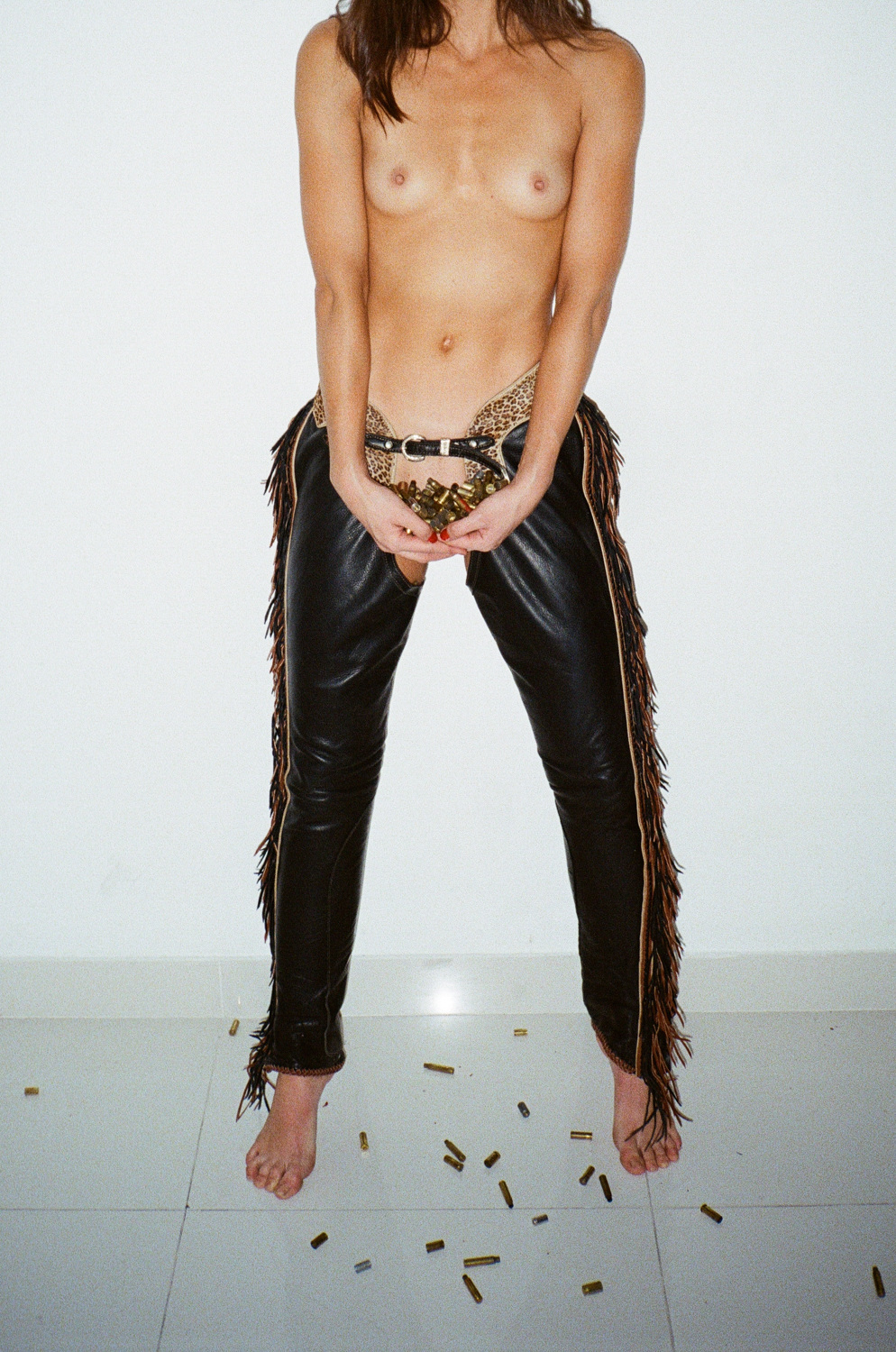 Becca wiping lipstick off after a long shoot. I stepped on an ant hill and remember having a stye in my eyelid while shooting that day.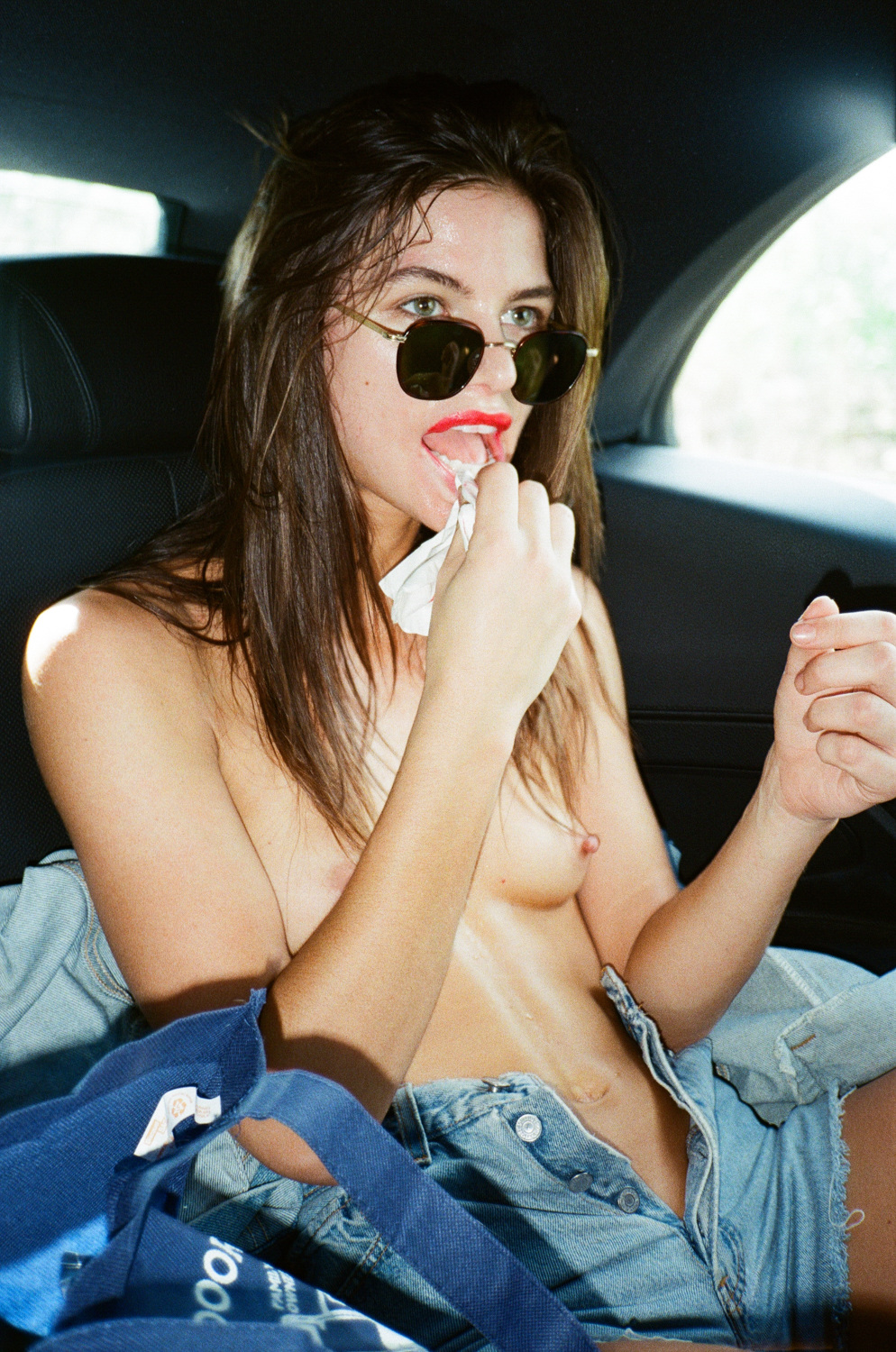 First time that I met A$AP Ferg before going on tour with him and Tory Lanez. I believe this was shot in Texas. Good times.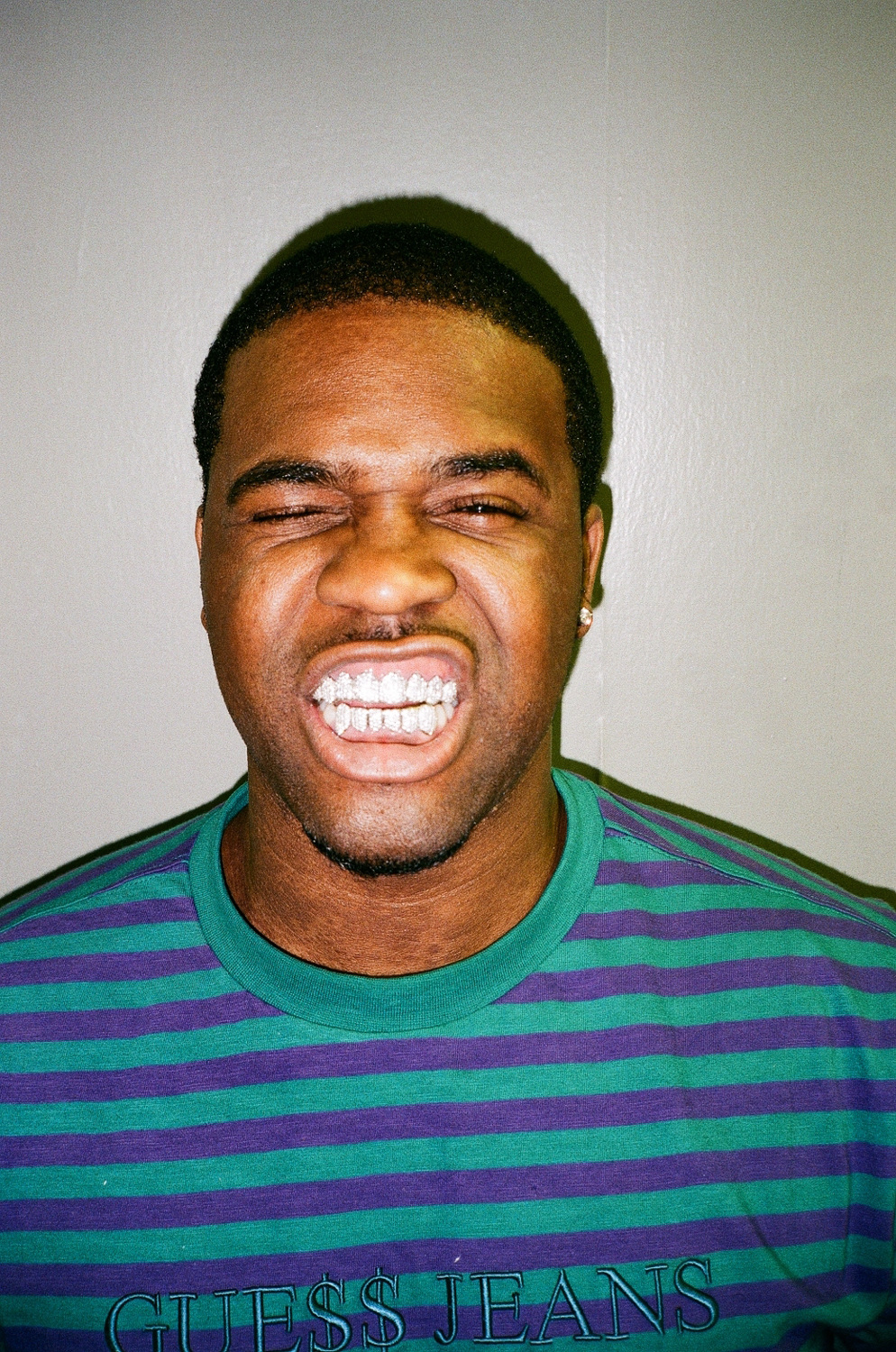 My boy Cory introduced me to Playboi Carti and Ian Connor this weekend. They got some tattoos and shit at the local shop then later on that night I linked up with them again at Roy Wood's house where I shot this.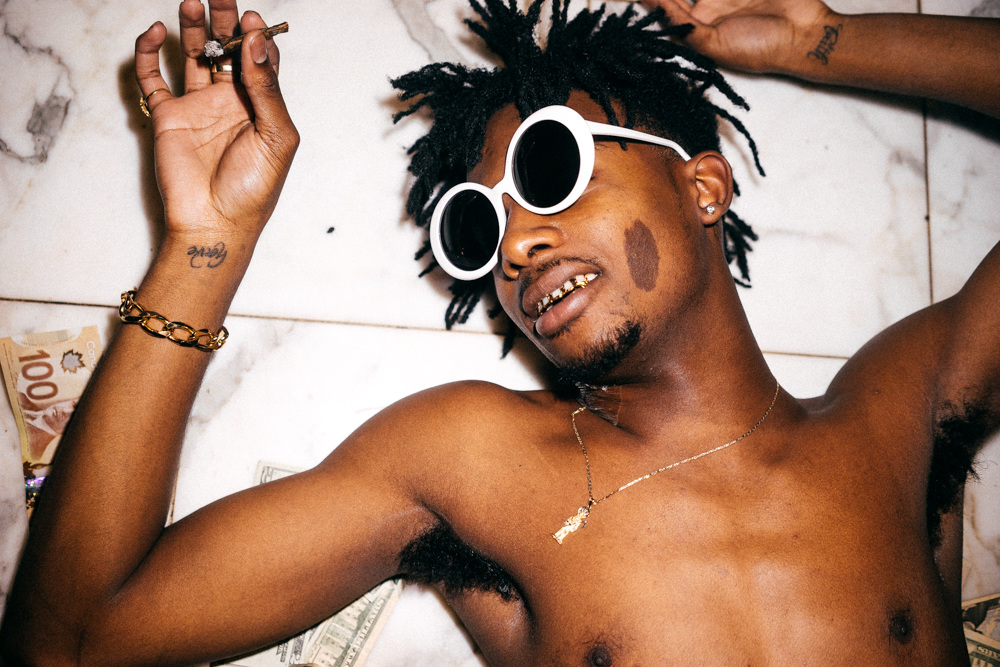 I worked pretty hard to get this shoot. I was staying on my boys couch in NYC and me and my homie were on a strictly street photography trip. One of my goals was to get a shoot done with Amina who had just gotten some recognition in the first Yeezy show. Initially I had all this over the top shit planned but then it got pushed back and back and then I just went there and did the shoot at her apartment or her cousins apartment I can't remember. Anyways it was really fast then we did a few shots outside and that was it. Funny story I had gotten an e-mail from C-heads a few weeks prior telling me to never email them cause they reach out to people who's photography they like or something of that nature. I emailed them the pictures cause obviously I'm not going to listen to someone who tells them not to email them pictures when I'm trying to get on that site then a few weeks later I got the cover.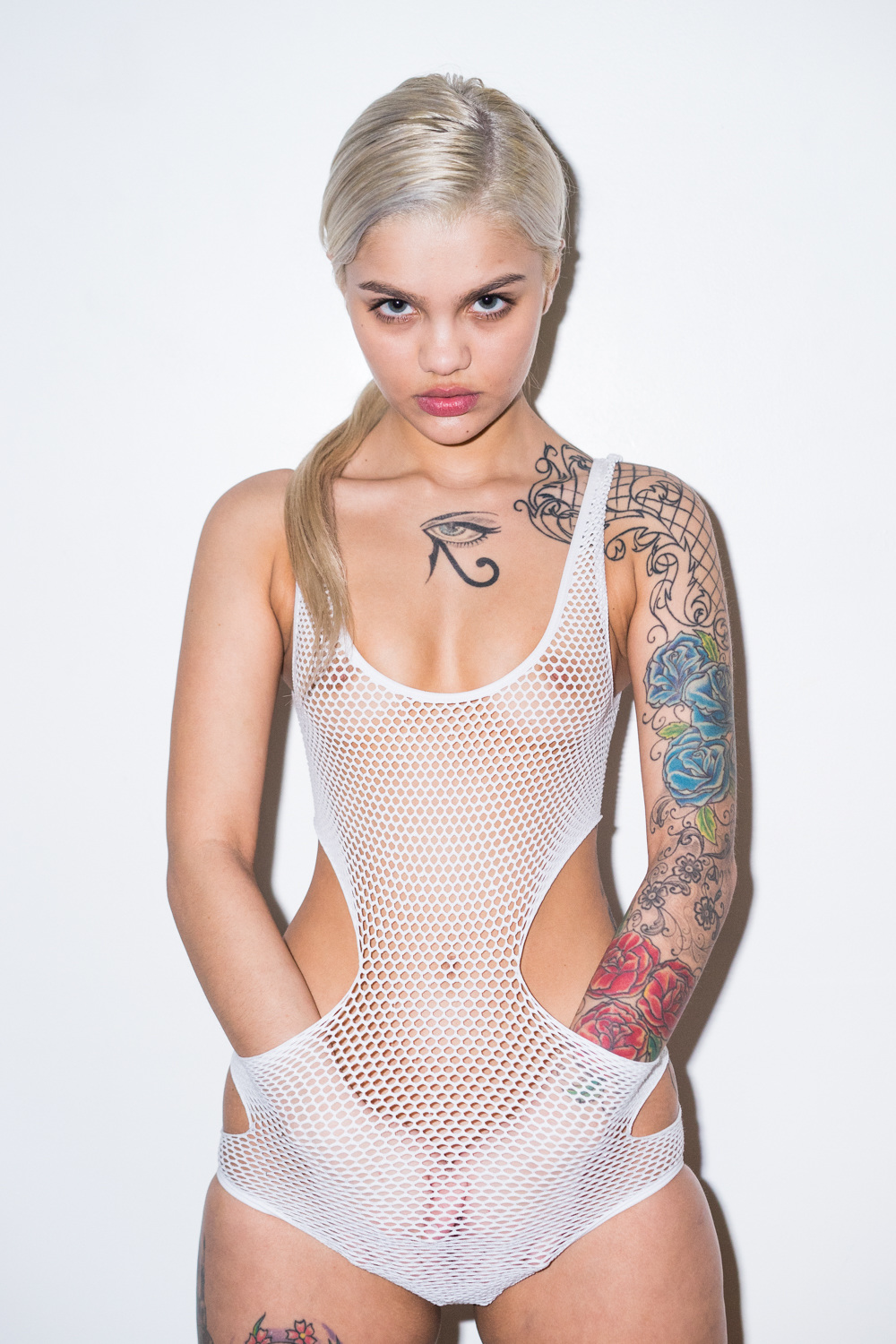 My boy Silas hit me up and asked me if I wanted to shoot his friend Lily. Silas has good taste in pretty much everything so I agreed to do the shoot and it was mad fun shout out to everyone involved that day. Shout out to Highsnobiety for that one.