August is here, but more importantly… It's Leo season.
As someone who doesn't care all too much about star signs and astrology but did recently watch the ungodly remake of The Lion King, I sorta understand the significance of this. However, if Beyoncé bellowing "Can't You Feel The Love Tonight" or magnetic personalities aren't your thing, there's always a slew of art shows to see this August!
1. Off The Beaten Path (Sydney)
August 2nd, Babekuhl Studios, 9 Ryder St, Darlinghurst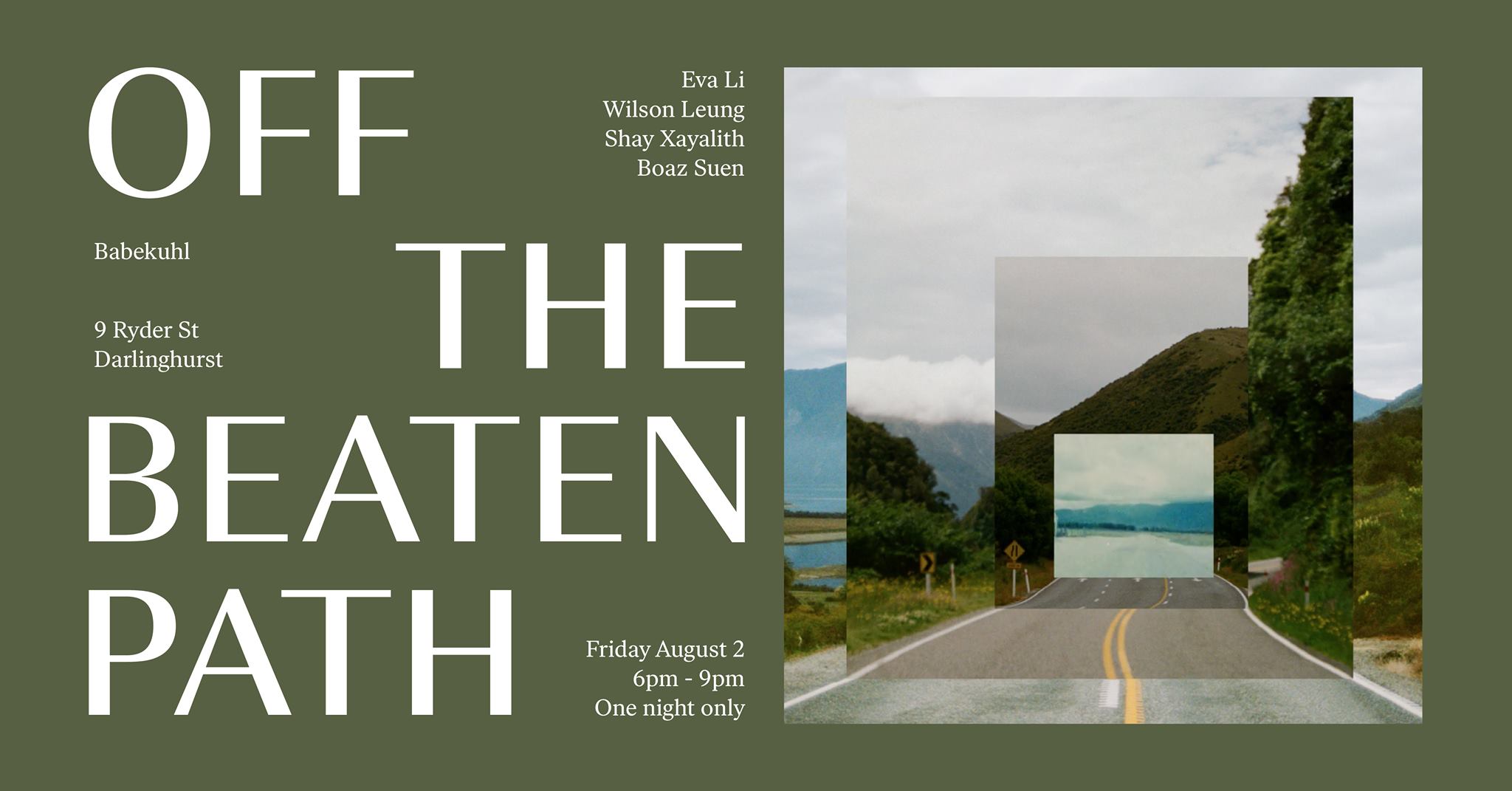 It's rare to pinpoint the moment where emerging talents blossom into established creatives, where fruitful careers filled with exciting works begin to form and take shape. If you're in Sydney you have the chance to witness one of these instances with Off The Beaten Path, a collaborative multi-media exhibition by designers Boaz Suen, Eva Li, Shay Xayalith, and Wilson Leung. Off The Beaten Path looks to showcase their varied talents across a diverse set of mediums, creating a kaleidoscopic perspective of a shared moment in time:
"After four years of being knee-deep in projects, printing costs and late-night study sessions, the four of us decided to let loose and take a road trip around New Zealand. We packed ourselves up into a camper van and set off on the two week adventure with Mariah Carey's "Always Be My Baby" as our anthem. Off the Beaten Path is in many ways a celebration of our achievements but it also acts as a source of new memories and an exploration of new beginnings outside of academia".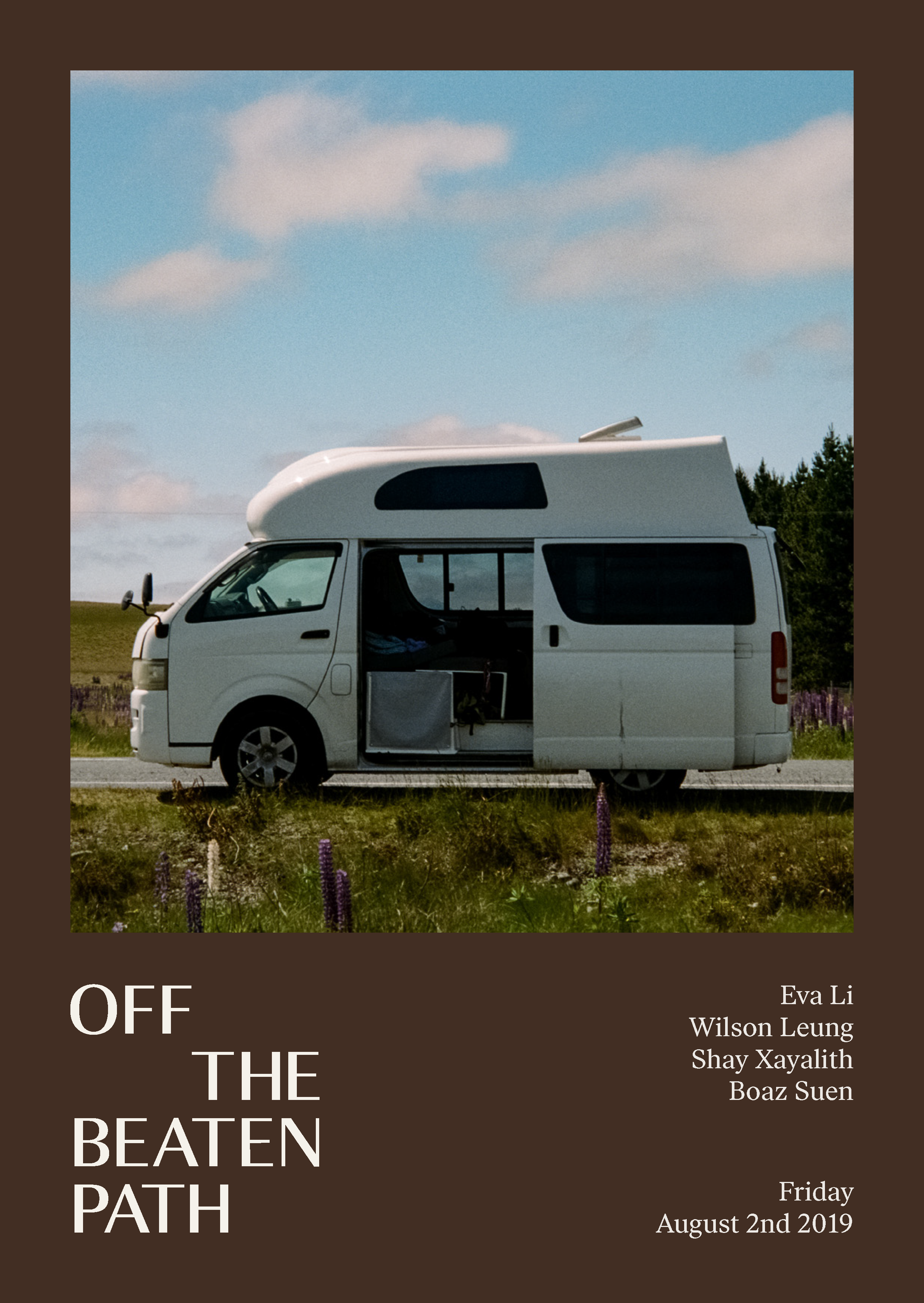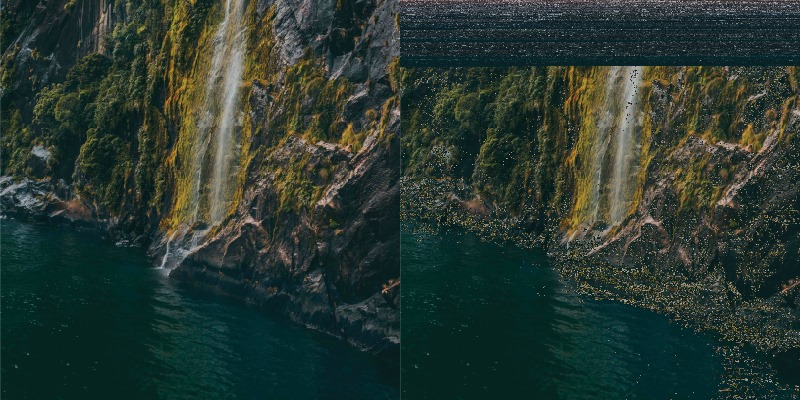 Off The Beaten Path will be on for one night only so don't miss out! Find more info on the show here.
Make sure to check out more of Boaz, Eva, Shay and Wilson's works!
2. Only Human by Drewfunk (Melbourne)
 August 8th – 11th, VS.Gallery, 1 Vere St, Richmond
Renowned street artist Drewfunk is bringing a whole new body of work to Melbourne's beloved VS. Gallery with Only Human. Utilising his signature cartoonish characters, vibrant colours, and light-hearted touch, Drewfunk looks to transverse and understand his existential journey as an artist/human being more than ever before:
"Brought together by his combination of contemporary painting skills and aerosol finesse, the characters portrayed in 'Only Human', communicate emotive narratives to the viewer. Playful characters often masked or engaged in metaphorical play, bring forth representations of friends, experiences and emotions to create subtle, yet verbose statements of empathy and understanding. Nostalgia and vulnerability are deftly entwined with delicate, brightened hues, fulfilling each image's visual narrative."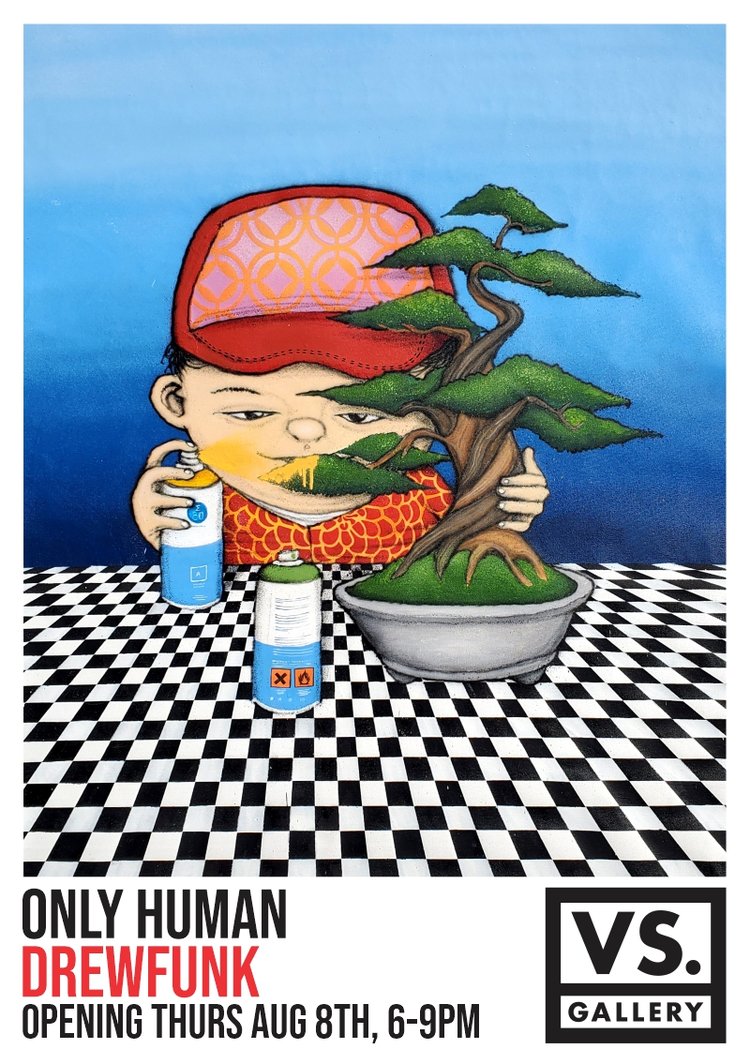 Find more info on Only Human here.
Follow Drew @drewfunk
3. Rising by Emily Contador-Kelsall (Sydney)
August 14th, Goodspace, 115 Regent St, Chippendale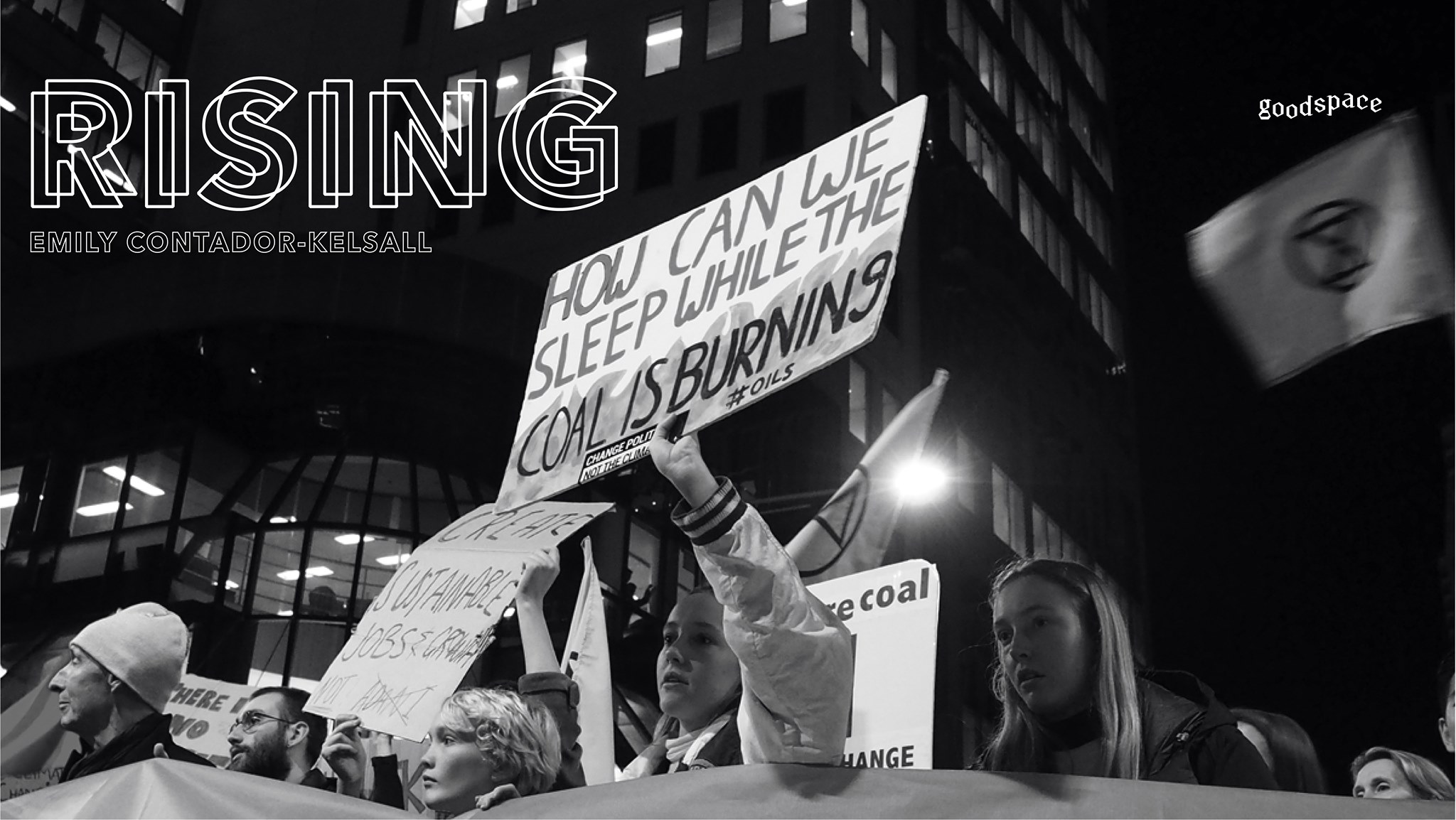 Sydney based photographer Emily Contador-Kelsall has created a bold body of work which looks to illuminate the activism based around the most important issues we are currently facing, climate change:
"There are only 11 years left to stop runaway climate damage. And while too many leaders standstill, more and more people are taking to the streets to insist that we take climate action now.
Rising brings together photographs of climate activism and Sydney's natural beauty to explore the crossroads that we are currently at as we face the climate crisis and fight for our future.
Temperatures are rising, sea levels are rising, and so are we".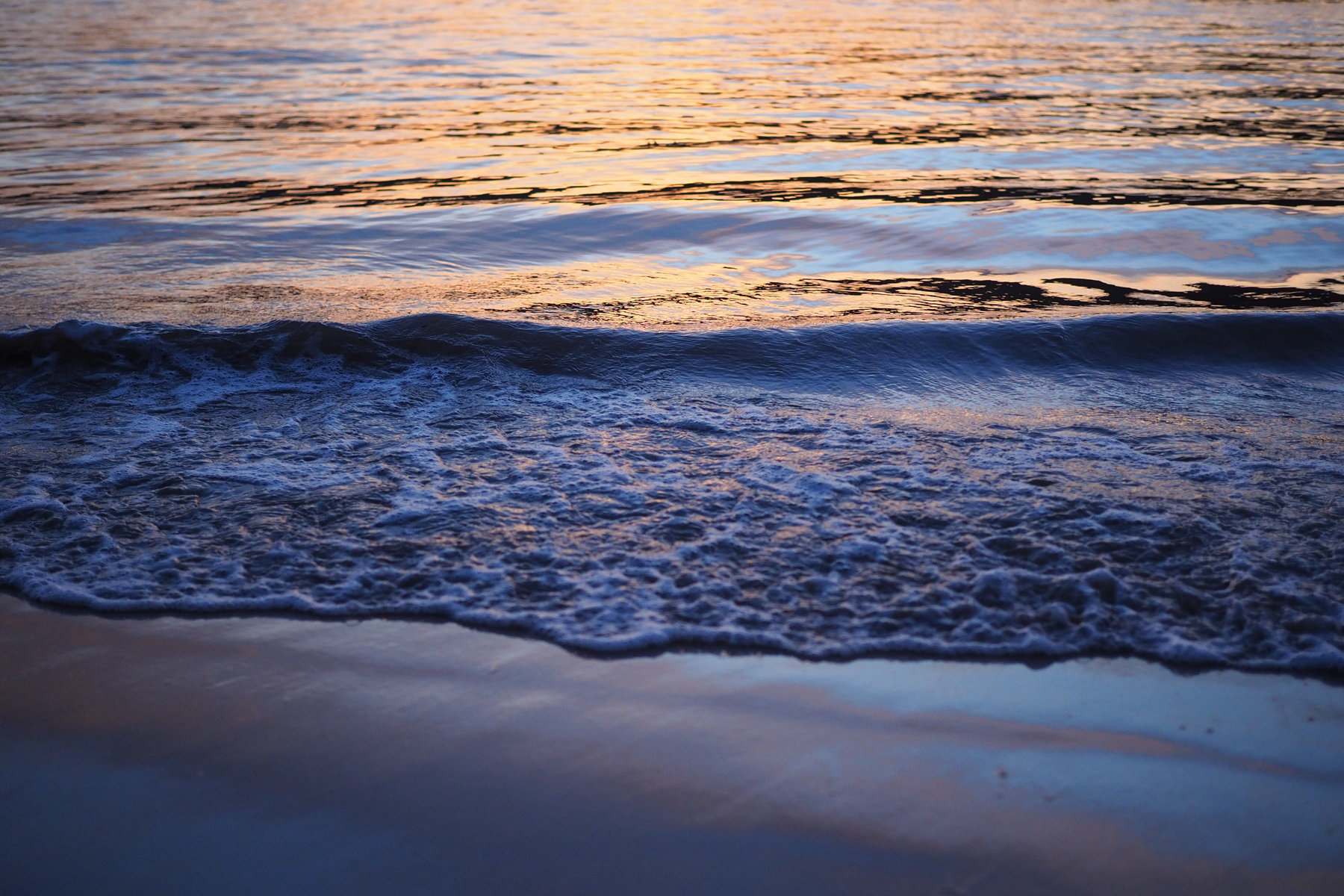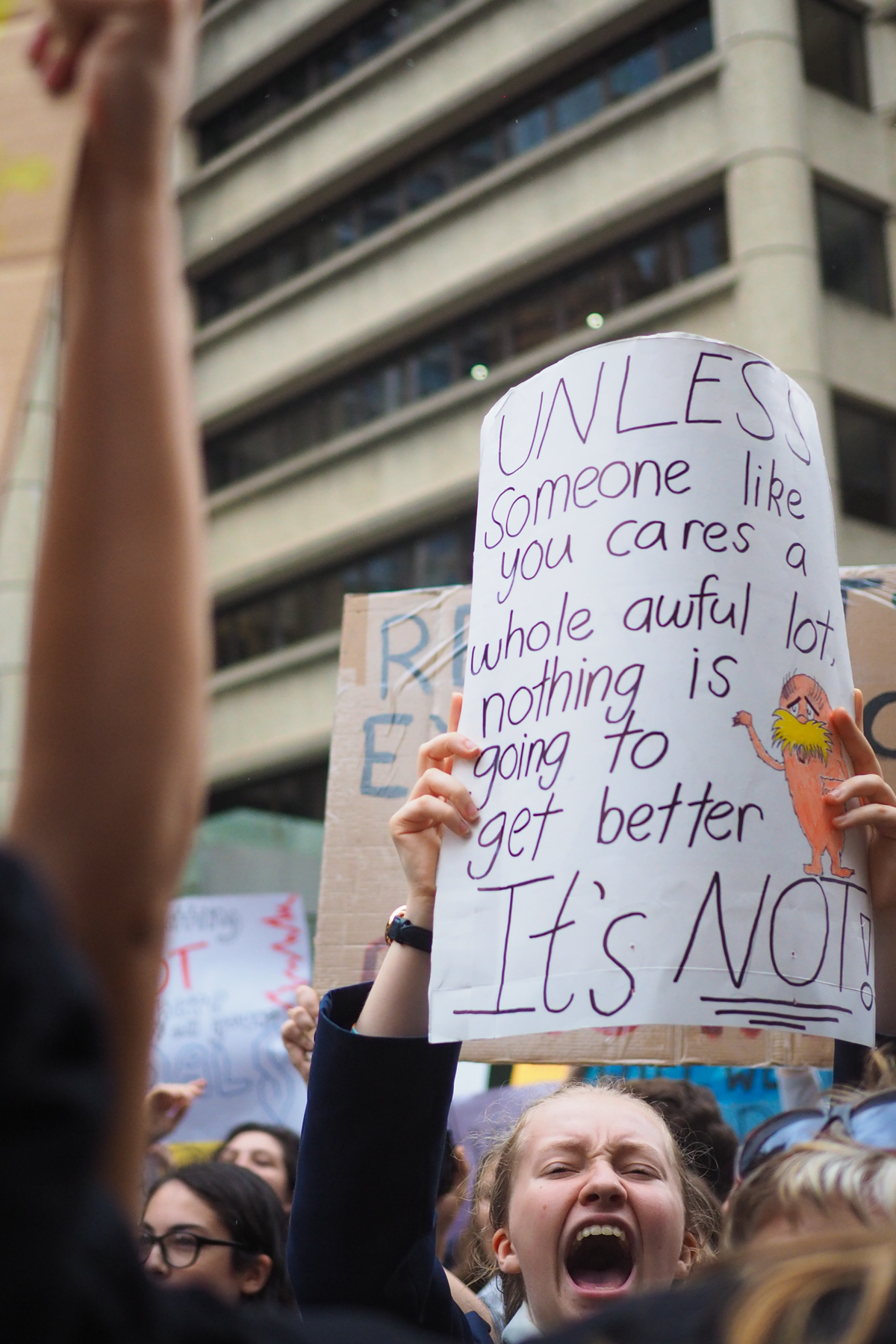 Find more info here. Follow @emilycontadorkelsall
4. The Korean Film festival In Australia (Nationwide)
August 22nd – September 12th, Sydney, Canberra, Queensland, Melbourne

It's that time of year again when the best of Korean cinema comes roaring down under, bringing all the swag, bravado, and genre-bending eccentricities of one of Asia's most significant film markets.
This year's line up boasts an eclectic group of film's that is sure to have something for everyone, from the Freaky Friday-Esque "Dude In Me", the endearingly sweet "Inseparable Bros", to the searingly stylish "The Gangster, The Cop, The Devil". On top of that, there will be a special retrospective of acclaimed auteur Bong Joon-ho, whose latest effort "Parasite" won the prestigious Palme d'Or at this year's Cannes Film Festival, solidifying his role as one of the most interesting and engaging directors working today.
Check out the full line up of films, ticket info, more details here and here.
5. The Darling Parlour Flash Weekend (Sydney)
August 24th – 25th, The Darling Parlour Tattoo, 4/13 Beattie St, Balmain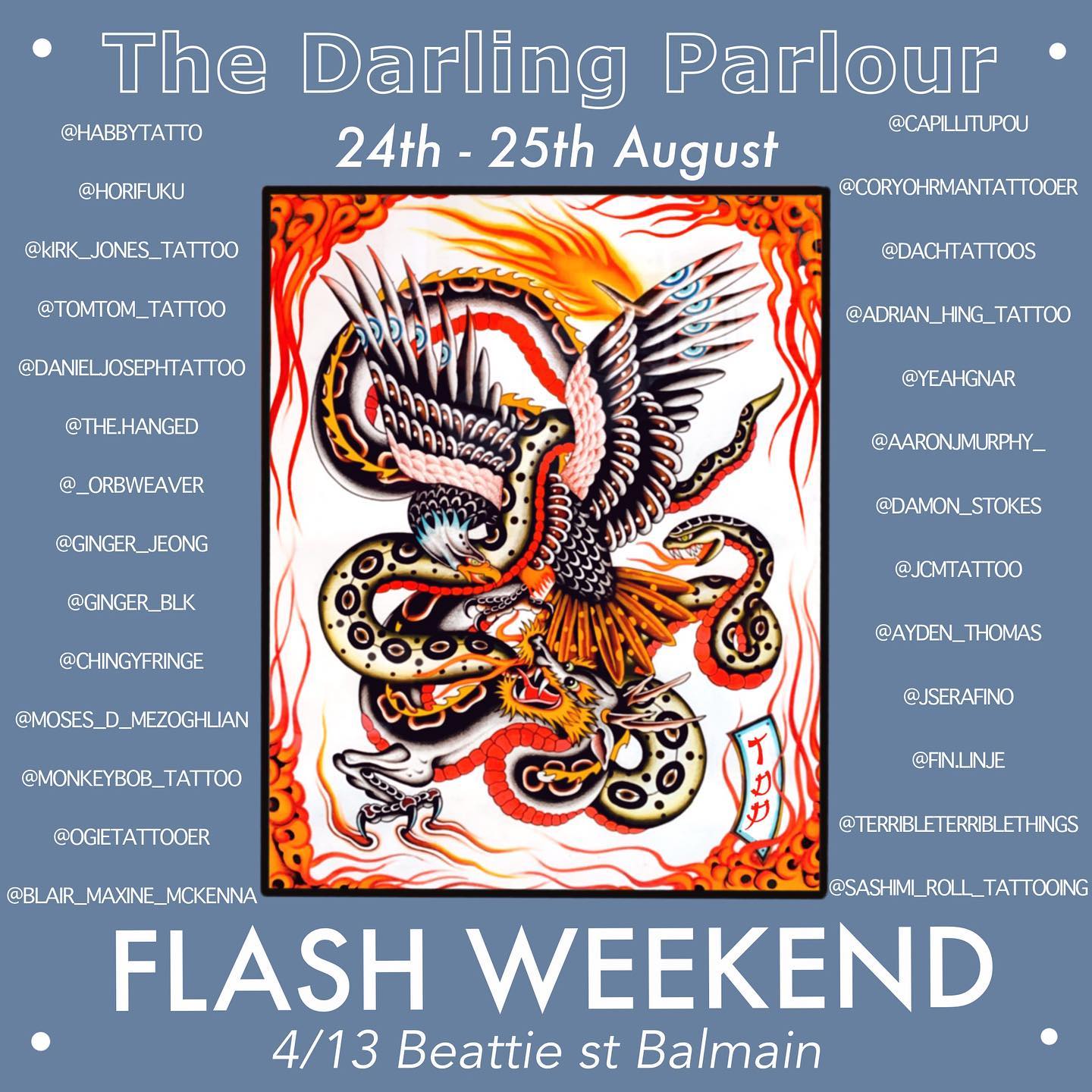 If you've ever wanted to get some ink but it never felt like the right time, think again! The Darling Parlour Flash Weekend is back with the biggest selection of artists and designs you will see this side of the Anzac Bridge:
"It's on again guys!!! Sydney's biggest tattoo flash weekend. Sat-Sun 24th / 25th of August 10 am till late.
We will have loads of designs to choose from, priced from $100 to $500. We will also be holding a free tattoo giveaway comp, jump the queue competition and free raffle tickets for everyone waiting in line on the Sunday for a chance to win some amazing prizes! More details will be posted soon! Make sure to keep an eye out on our Instagram page for more up to date info".
Check out more info here. Follow @the_darling_parlour