There is something inherently Australian about the work of artist Jake Ross. Just looking at anyone of his pieces, you can feel his infectious larakin personality shining through.
Ross has maintained his core approach to his art in keeping it laid back and playful. Vibrant colours and bold illustrations reflect and pay homage to his love of surfing and skate culture. Ross's often chilled and zen view on life/art is often depicted by his signature skeleton characters  in scenes of mischief and sassy shenanigans.
We caught up with the man himself to talk life, art and how to put a unique twist on drawing a skull, through everyone's favourite style…an illustrated interview!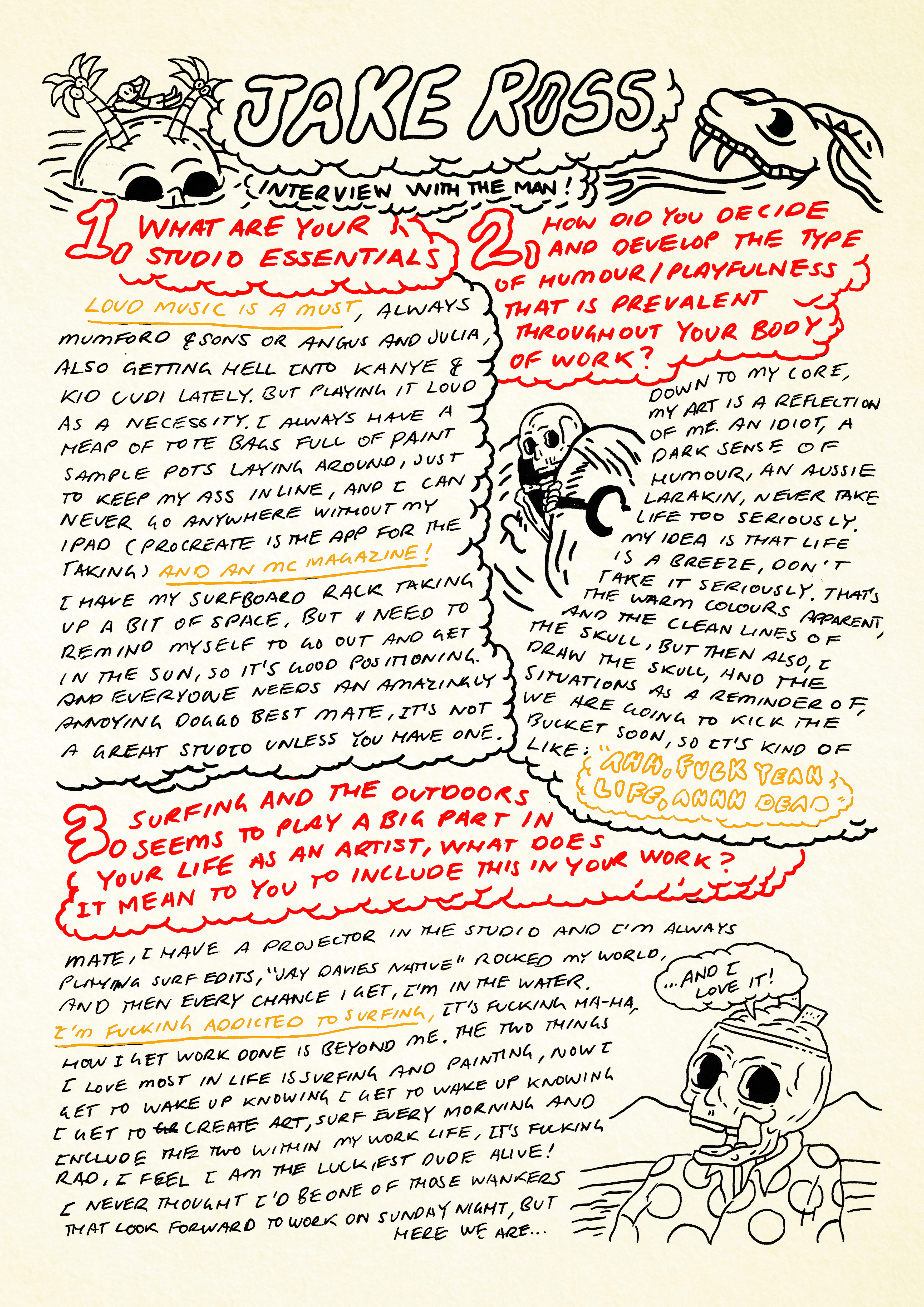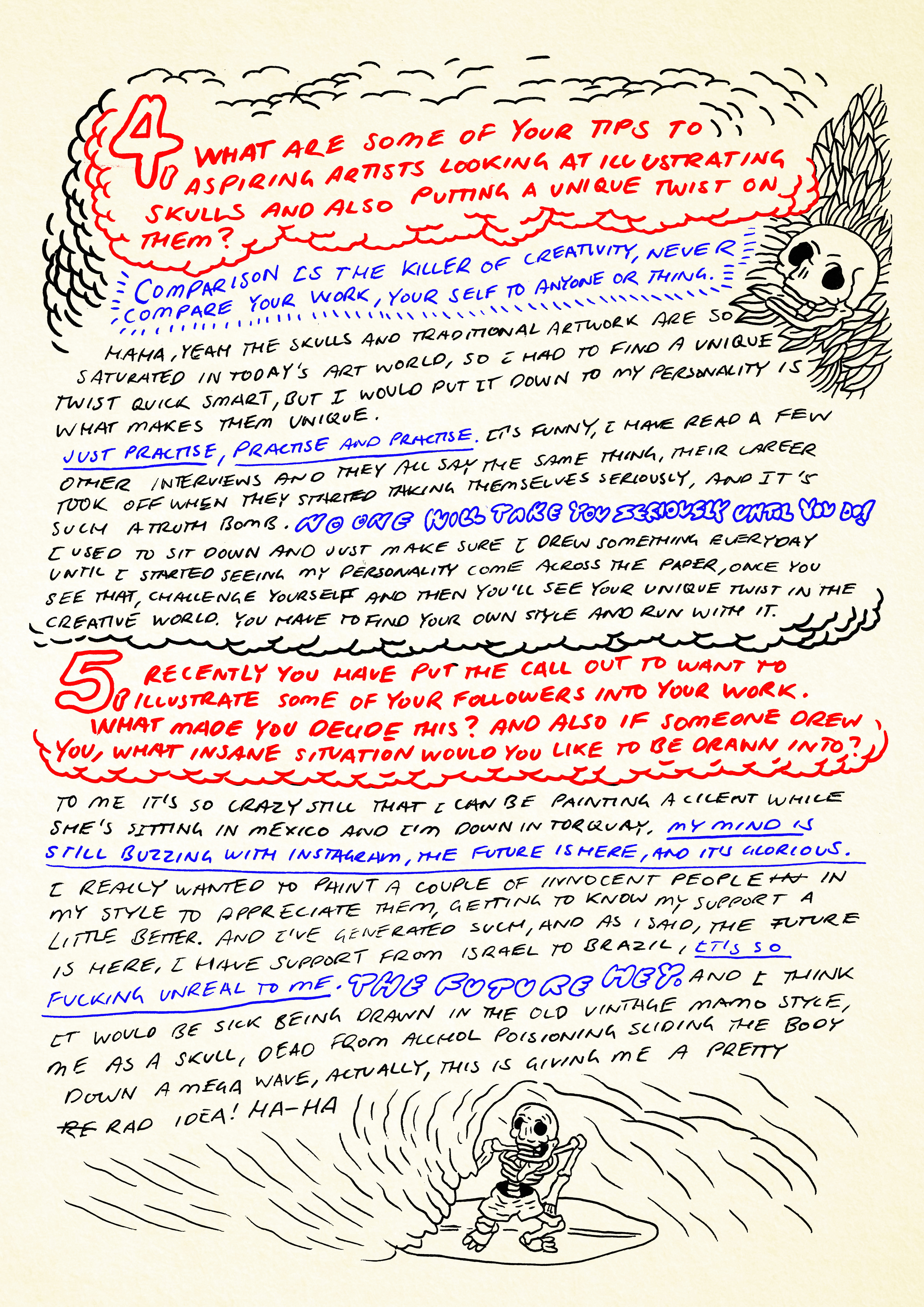 Find more info on Jake Ross here, follow @jakeross.art