This month, we ain't playin.
Usually I would feel inclined to start one of these lists with a facetious rant about the weather or obscure pop-culture references. However, this October is packed with a variety of different exhibitions, showcases and events that have inspired me to skip the usual dribble and get straight to the good stuff. So, without further ado…here are 5 art shows you need to see this October!
1, Dark Fantasy by Gerald Leung & Louise Zhang (Sydney)
4th – 6thOctober, 4A Centre for Contemporary Asian Art, 181 – 187 Hay St, Haymarket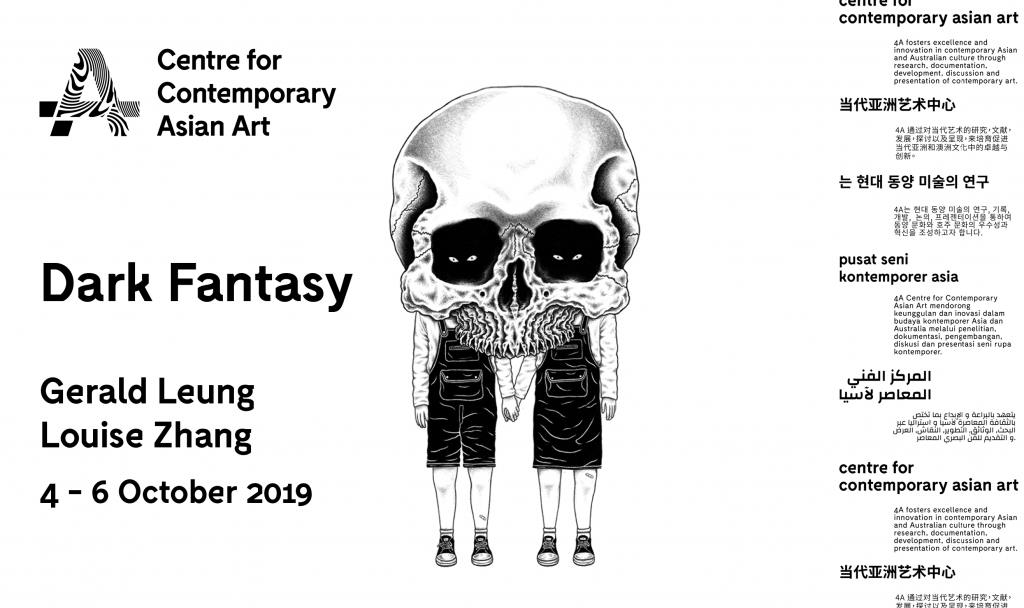 It makes your skin crawl, spin tingle, palms sweat, and stomach sick. Yet in the end you can't look away, like a moth to a flame! Acclaimed artists Gerald Leung and Louise Zhang look to the turn Sydney art institution 4A Centre for Contemporary Asian Art into a night of visually stunning oddities and creations with 'Dark Fantasy':
"Dark Fantasy plays with the narrative tropes, visual aesthetics and ideologies explored within the umbrella genre of fantasy as a method of navigating the potential crisis of identity. The works of Gerald Leung and Louise Zhang are uneasily fantastical, simultaneously drawing upon cyberpunk and body horror and personal experiences to construct imaginary scenes of unhinged otherness.
These fractured glimpses of otherworldly scenes, populated by Taoist demons, anatomical organs, health-goth angels and cyberpunk samurai, reflect the imagined realities Leung and Zhang have created as attempts at interpreting themselves. This exhibition asserts the artists' personal narratives through their idiosyncratic methodologies, aesthetics and artistic production."
This is definitely one you won't want to miss! Find more info here and here.
Also running simultaneously, 4A will be holding its huge fundraising event 4A A4: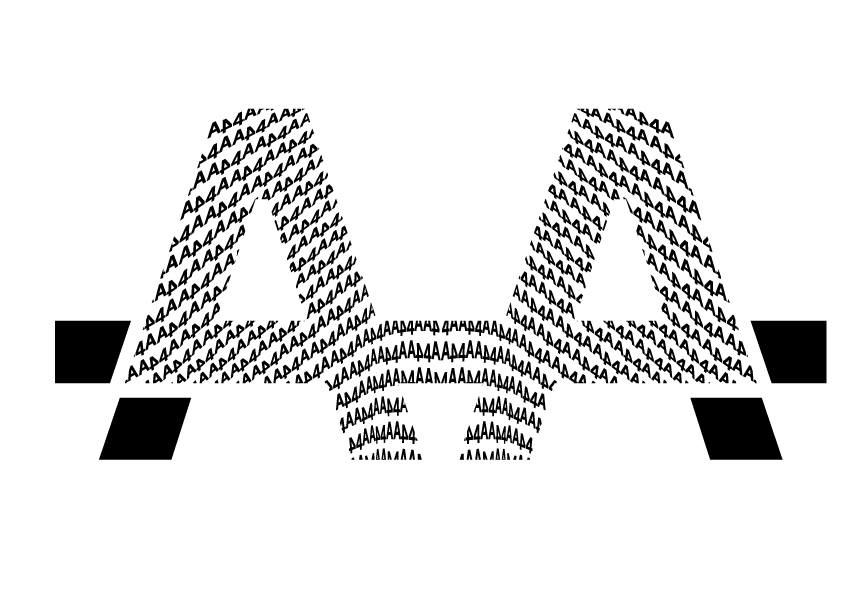 "After a five-year hiatus our celebrated fundraising exhibition 4A A4 returns in 2019 as a weekend-long event.
Challenging local and international, emerging and established artists to create works of A4 size, 4A's new and existing networks will come together to support the institution. This is your opportunity to expand your collection with unique pieces from leading international artists and the next big thing, all for the price of $200. What will catch your eye?"
Find more info here.
2, Heritage by Emmanuel Asante (Sydney)
10th October, 6pm -9pm, Thirning Villa, 40 Arthur St, Ashfield

Ghanna born artist Emmanuel Asante looks to showcase his artistic identity with his debut solo exhibition, Heritage at Ashfield's Thirning Villa:
"Emmanuel arrived in Australia in April, 2015. He is highly influence by his culture, Frida Kahlo and Abdul Abdullah. Self-taught, Emmanuel commenced painting and drawing to deal with depression and personal experiences. 'Art is my escape from reality"
Find more info here, follow Emmanuel Asante @emmanuel.asante.144
3, We're In This Together by Stephen Baker (Melbourne)
11th – 12thOctober, At The Above, Level 1, 198 Gertrude Street, Fitzroy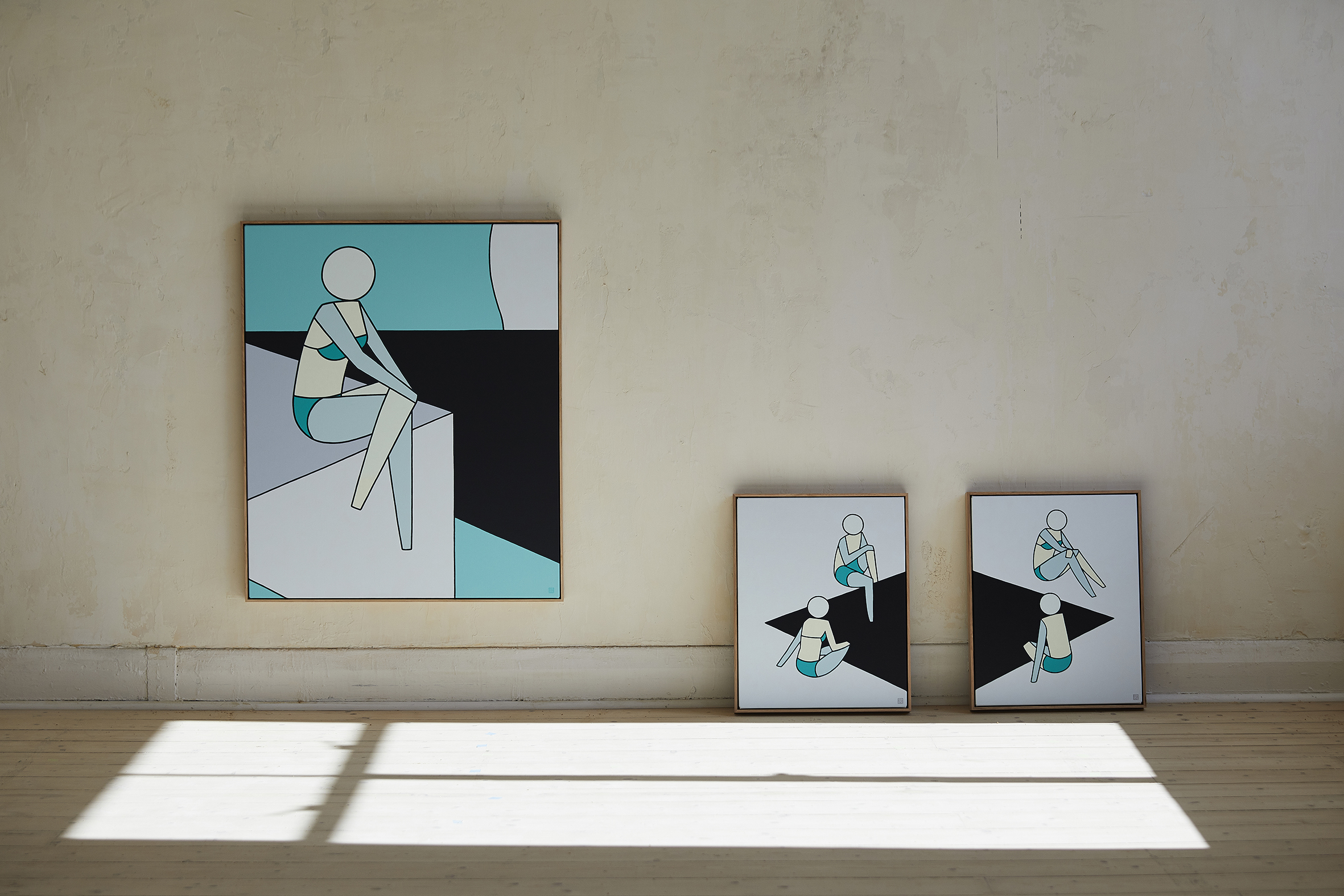 With his signature minimalist characters and poppy colour palettes, Melbourne based artist Stephen Baker looks to explore the unknowable and unpredictable with "We're In This Together":
"Void of real world cues and vices, STEPHEN BAKER creates a timeless plane in which our preconceptions and nostalgia cannot inhabit. A fresh start —an all knowing body of water for us to transport ourselves into and explore a life without the sensory barrage of the modern world. Simplified in their form, and in the predictability of their actions, STEPHEN BAKER's characters emit a welcoming glow of calm. Their seasonally inspired palette distorting any indication of race, or age.
 The collection hinges itself off of metaphorical and poetic thoughts. "Through dark water we find clarity. Its mystery used to strip back the chaos of meaningless noise, abstract the beauty of the world, and interpret it at its purest form. Diffusing the edges of definitive reason, to find peace amongst the minimal and vast silhouettes. To escape reality, enter the world created in our minds, and transport our actions to the faceless characters we now see."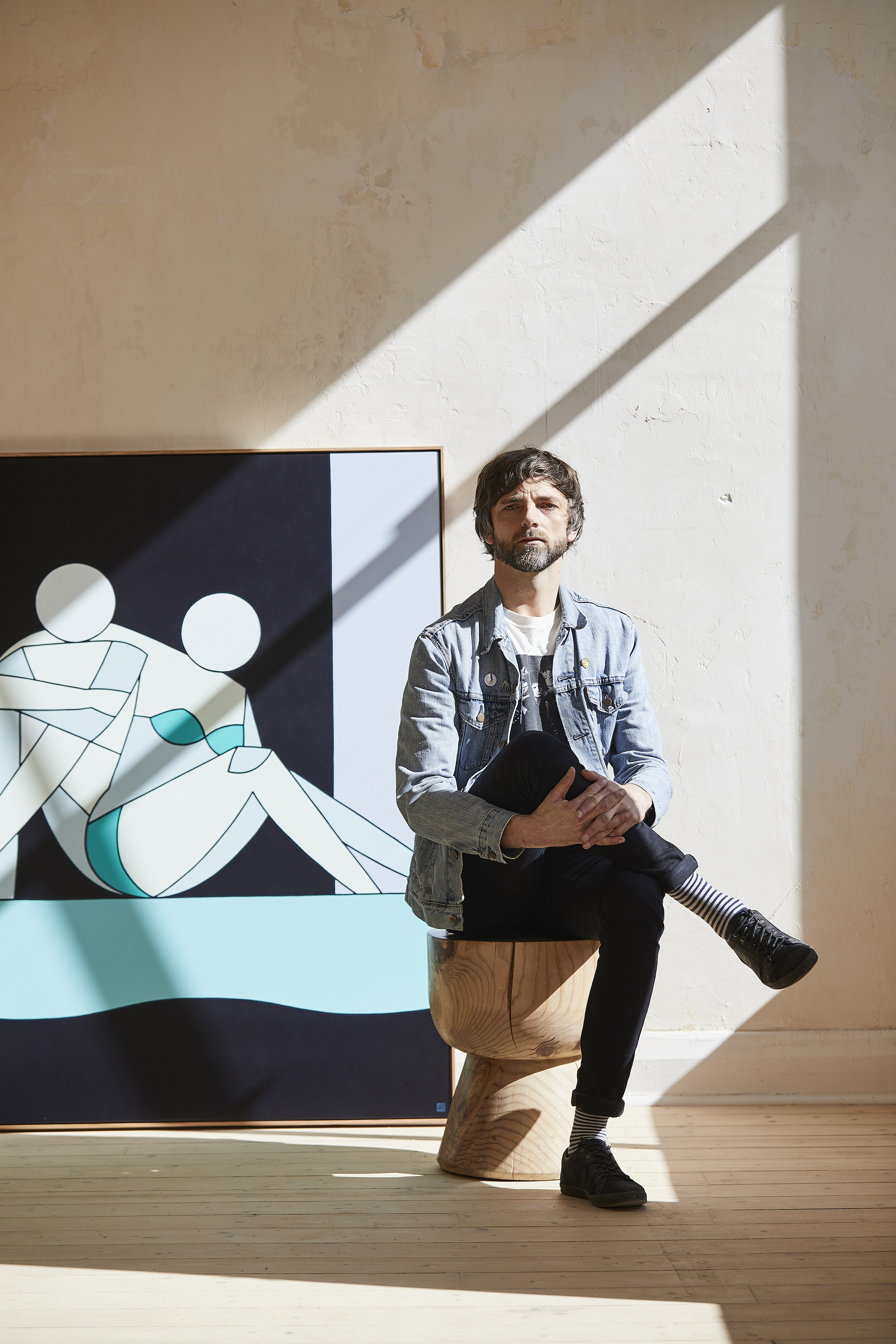 For sales and catalogue enquires please email info@stephenbakerart.com. Find more info on Stephen Baker here and follow @b_a_k_e_s_b_a_k_e_s.
Find more out more about At The Above here and follow @attheabove
4, Memento Mori II (Melbourne)
11th – 13thOctober, BSIDE Gallery, 121 Brunswick St, Fitzroy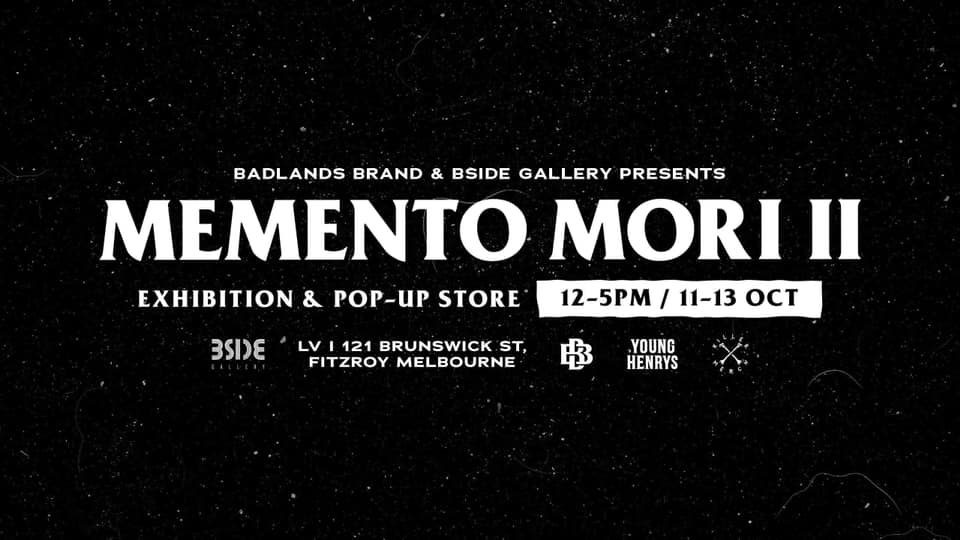 For the second year in row BSIDE gallery presents Memento Mori II, a celebration of some of Australia's most talented and wild artists illustrating the eternal symbol of life and death…the skull!:
"'Memento Mori II' is an annual group exhibition featuring works by a selection of local and international artists curated by Chris Costa and Ariana Leane.
Join us for the opening of 'Memento Mori' from 6pm Friday 11th October at BSIDE Gallery, proudly supported by Badlands Brand, Killer Merch and Young Henry's. With Drinks supplied by Young Henrys, Limited edition tee supplied by Killer Merch and Badlands Brand and beats supplied by Deanndra Rose this is set to be one great night!"
Featuring the work of:
"BADMANN, BALAZOVABLACK, BRIGIT MAHER, CARLA SCOTTO, CARLOS PATINO, CES, CHEHEHE, CHRIS COSTA, CLARE HAMPSHIRE, CONRAD SQUARE, CRISPY LENNOX, DEANNDRA ROSE, ELLA HECKENDORF, GLEN DOWNEY, INKBOY, JESWRI, JACK FRAN, JOEL HAMMONDS, JOEL MCDONALD, JUNKY PROJECTS, KAT WEIR, LE GRIZZ, LISA HUNTLEY, LORI CARAMATA, MADDY FRASER, MARK NOEL, MICHAEL CAIN, MIKE ELEVEN, NAOMI LEE BEVERIDGE, REBECCA ENYA, RUSKIDD,SKUBZ MOPE, TR3ETZ, WILL COLES, YAN YAN CANDY NG"
Find more info here.
5, Art & Design Alley at The Marrickville Festival (Sydney)
20th October, 10am – 5pm, Hypmotive Hub , 155 Marrickville Road, Marrickville

And finally, to round out this month's list is something for the whole family! As a part of the Marrickville Festival, Hypmotive Hub will be hosting the art & design alley! This year is filled with a slew of fun activities to be had including ceramics, meet and greets with the makers and even VR:
"Step inside the creative world of contemporary and traditional visual arts and craft making on the high street, curated by Hypmotive hub with some of Marrickville's thriving independent artists and makers taking part.
Explore and participate in super fun and colourful art making activities in the creative kids corner, potter with the potters by personalising your very own reusable ceramic keep cup, catch a live demo of the ancient art form of ceramic wheel throwing, enjoy a step by step screen printing interactive demo and be transported to another world by stepping inside your very own imagination to create an artwork in virtual reality!"
Find more info here, follow @hypmotive_hub