You can feel it; the energy is palpable!
It's that time of year when the art world descends upon Redfern for Sydney Contemporary! The art fair boasts the esteem of being one of Australia's most exciting events on the cultural calendar. For just four days, some of the most established and experimental creatives will showcase hundreds of works to the public:
"Sydney Contemporary provides collectors, industry professionals and the art loving public access to cutting-edge art from some of the world's most respected artists and galleries as well as the opportunity to discover new, emerging talent.
Alongside the galleries are curated sectors for installation art and performance as well as an ambitious program that includes engaging panel discussions, guided tours, educational workshops and an extensive VIP Program. The Fair is also home to pop-up restaurants by Sydney's much-loved dining institutions, making it an all-encompassing art and dine experience".
With so much to do and see, it can be overwhelming to figure out what you want to check out first. We thought we'd help you dive into the delightfully dense offerings this year with our 5 Thing To Check Out At Sydney Contemporary 2022!
1. Ramesh Mario-Nithiyendran's Life-Size Bronze Sculpture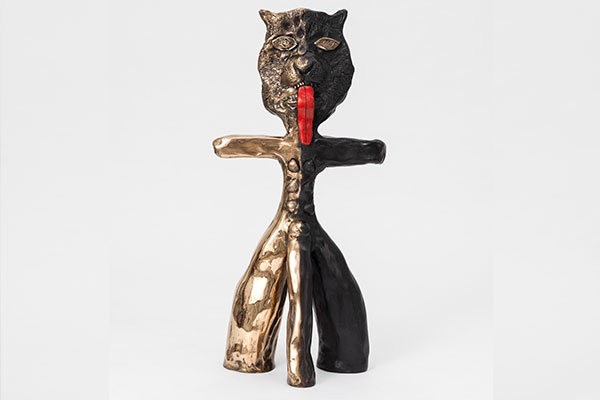 Sri-Lankan-born, Sydney-based artist Ramesh Mario-Nithiyendran is leaving his stamp on this year's Sydney Contemporary with a lavish, life-size Bronze Sculpture. The figurative sculpture continues his exploration of religious and cultural iconography while upping the scale considerable. Check this piece out as it guards Carriageworks with the authority of an ancient relic!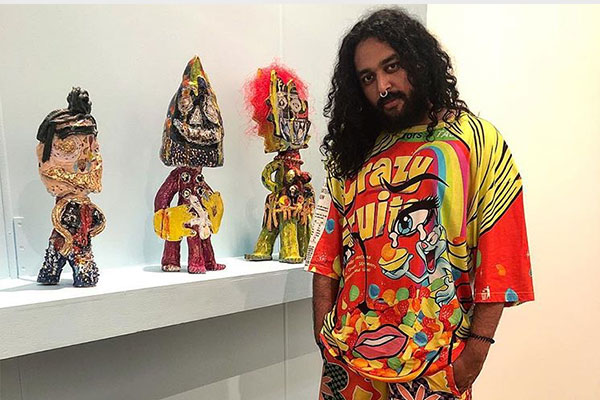 Read a conversation with Ramesh Mario-Nithiyendran here.
2. Talk Contemporary | Gods, Rites, Relics
Enjoy your Thursday afternoon by exploring religions' longstanding influence on contemporary imagery, featuring panellists Ramesh Mario Nithiyendran, Tony Albert, and Rakini Devi. The powerful Con Gerakaris, Curatorial Program Manager, 4A Centre for Contemporary Asian Art, will moderate this insightful talk.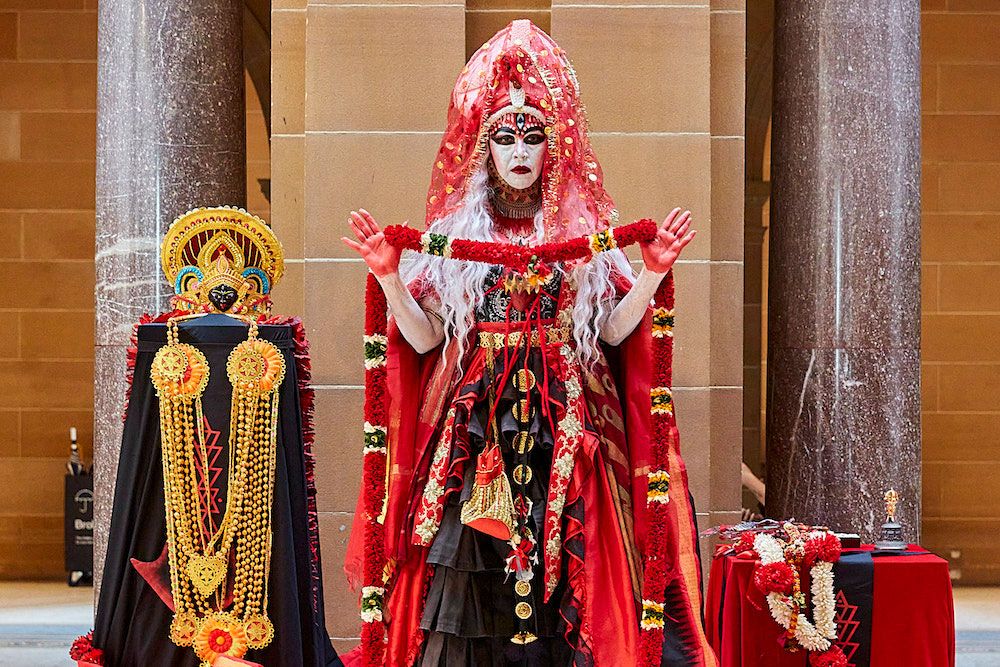 3. Justene Williams' She Predicted The Weather'
The rhythmic motion of the ocean comes to the serene concrete of Carriage with Justene Williams's 'She predicted the weather (2022):
"She predicted the weather (2022), comprises 3 performative boat sculptures, that 3 performers will swing with ropes swivelling in a yaw central motion pivoting them in sync, choreographing these objects to a new score. The performers will board the vessels setting the boats in motion rocking and creating the sails of the boats with their sculptural weather costumes – Williams' signature architectonic marine carpet, tarps and plastic. Rocking, rolling, swaying and pitching on these forms".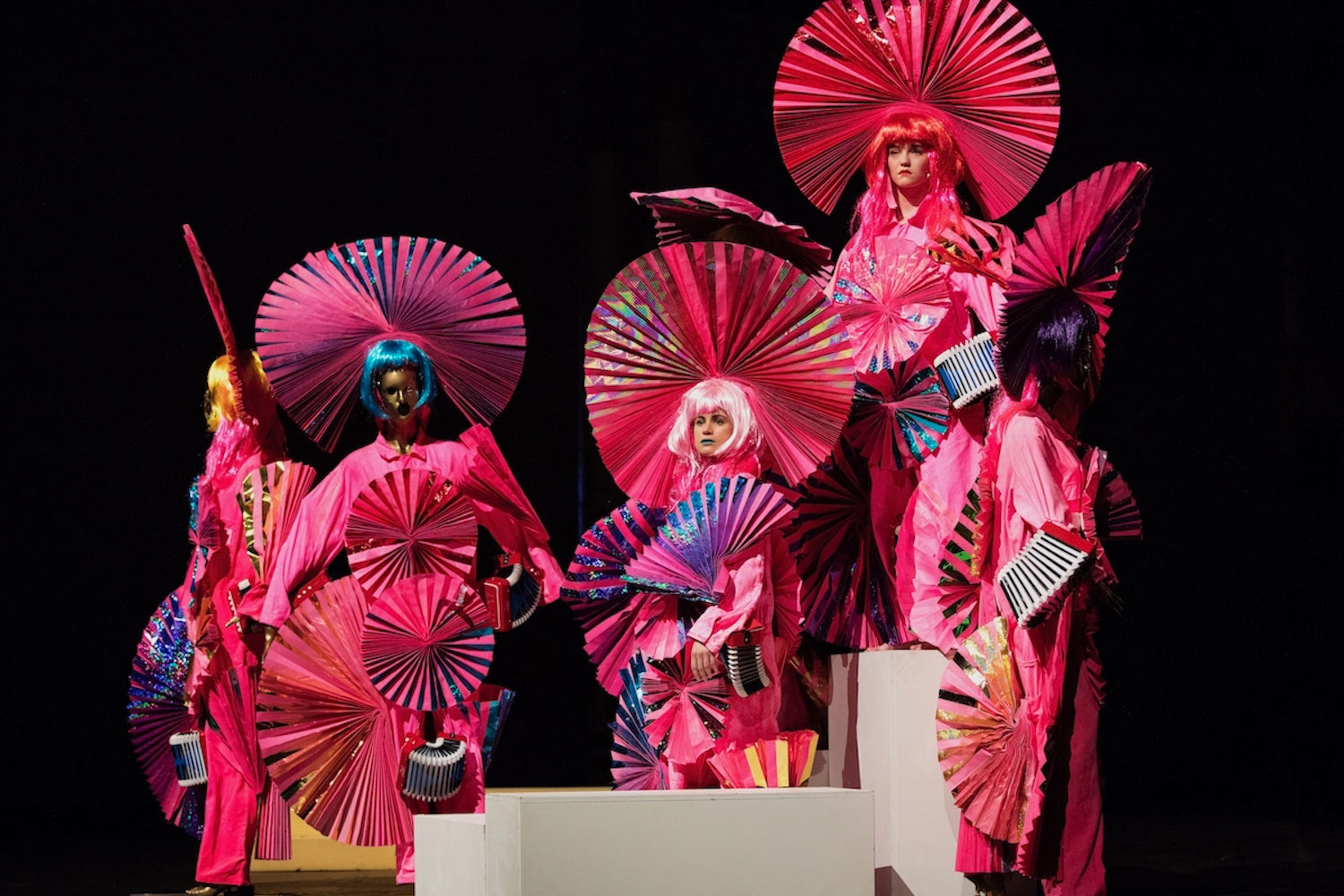 4. The 'Future' Gallery Sector
Sydney Contemporary is a playground for some of Australia's most established artists and galleries. However, it's also a space for those on the come up, looking to carve out their corner in the Australian art scene:
"A dynamic platform for young galleries which have been operating for five years or less, presenting curated solo or duo artist exhibitions of new work. Open to established galleries presenting the work of emerging artists/s and projects."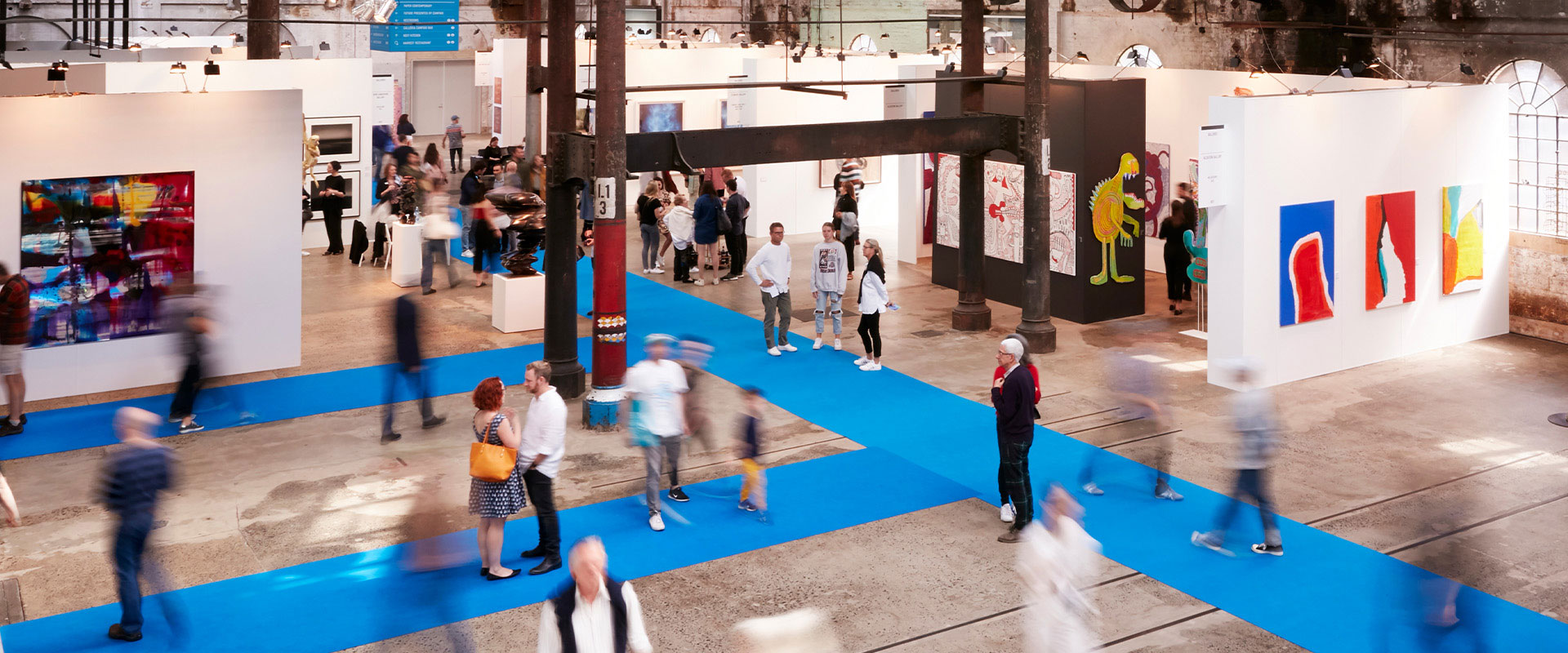 5. Kid Contemporary | Mobile Making Workshop With Nadia Hernandez
Who said art is just for adults? If you have some kids keen to get creative, join the excellent Nadia Hernandez as she 'It's time for sancocho!' for Kid Contemporary 2022:
"Sancocho is like a soup/stew/hearty broth, typical to many Latin American countries. The stew has a lot of ingredients, including various meats, vegetables, and tubers. Children will be asked to select 'ingredients' they would like to put in their sancocho, combining handcrafted paper cut- outs and stencilled objects with crayons, textas, pencil drawings to string together a delicious sancocho- mobile to be suspended from the ceiling".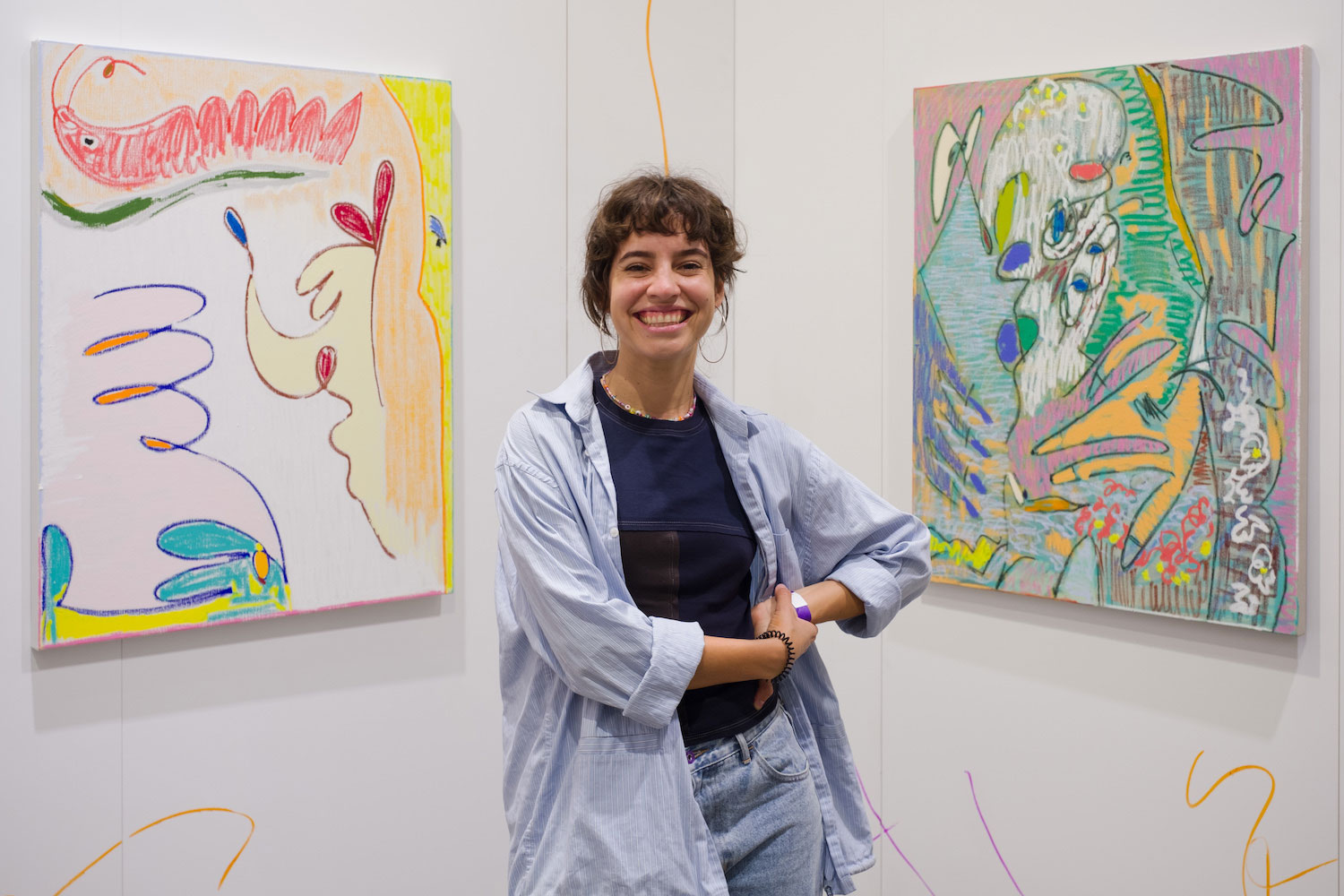 If you're in Sydney, make sure to check out Sydney Contemporary before it wraps up this Sunday (11th)! Find more information here and book tickets here.