When pop megastar Justin Bieber needs a music video for his latest ear-worm of a banger, who on god's green earth does he call? Why none other than Sydney boutique, creative studio, Babekuhl.
On short notice, the studio was tasked with creating an animated video for Justin's latest hit single 'Yummy' – one that would capture the candied vibe of the melodic tune. With acumen and finesse for producing amazing works under pressure, the team was able to create a lavish feast for the eyes. In just three and a half minutes a literal buffet of delicacies joyfully springs to life and dances to rattling hi-hats and Justin's breezy vocals.
Comprised of local creatives Billy Ryan, Pat Santamaria, Chris Yee, Steffie Yee, and Eva Li, Babekuhl has been busily working away over the last decade as one of the most consistently original studios in Sydney. The last few years have seen a new creative identity blossom from them, partially attributed to successful and high profile forays into the realm of animation. Having created works for the likes of The Free Nationals, Tokimonsta, and Leven Kali, Babekuhl has been able to steadily evolve their propensity for the surreal and experimental with amazing results.
We caught up with the whole team to talk about all the in's and out's of making Yummy and what they have in store for the future!
https://www.youtube.com/watch?v=hHq9Hwxl4D8
Justin Bieber – Yummy (animated video)
How did Justin's team initially get in touch with you?
While Pat and Billy were at a meeting, Eva picked up the call from the office phone to a representative from Universal Music Group about work for Justin Bieber. Initially she was uncertain whether the call was a joke but she collected their details and passed it on when Pat and Billy returned. It was quite a buzz when the phone conversation was passed on. We were three days into the first working week of 2020 so we were just settling back into the groove. This news kind of hit us like a brick.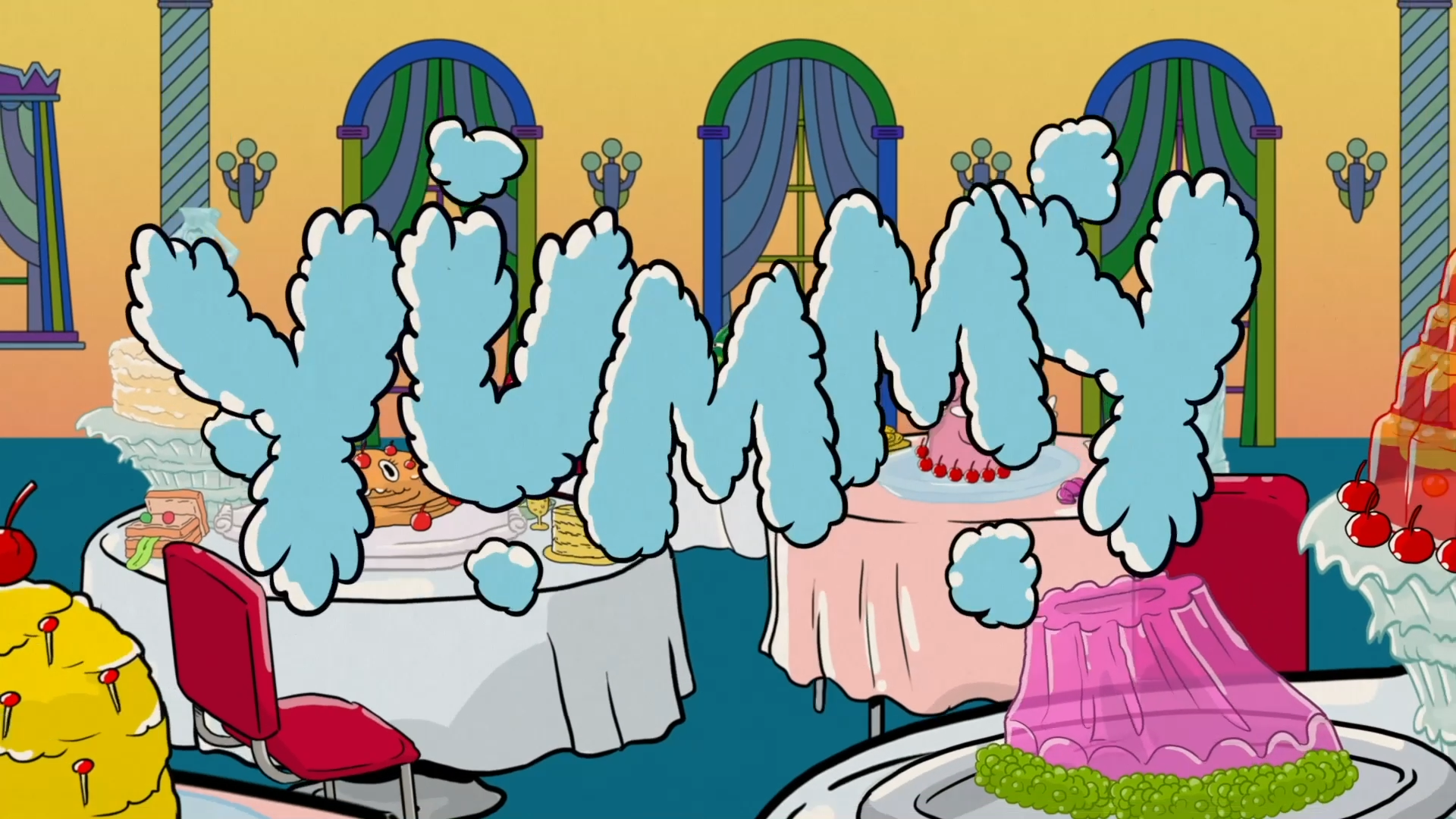 What inspired the colourful tone and vibe of the video? Was there a particular delicacy you enjoyed seeing come to life? 
Our designs in the animated video were inspired by the actual set design of the original live action video for 'Yummy'. We created the animated video as a dream-like sequel to the live action video where, in the real world, the lights of the dining room have switched off and all personnel has left. We then enter an animated world where the set of inanimate objects start coming to life, in a similar fantastical world to 'Toy Story' or 'Beauty and The Beast'.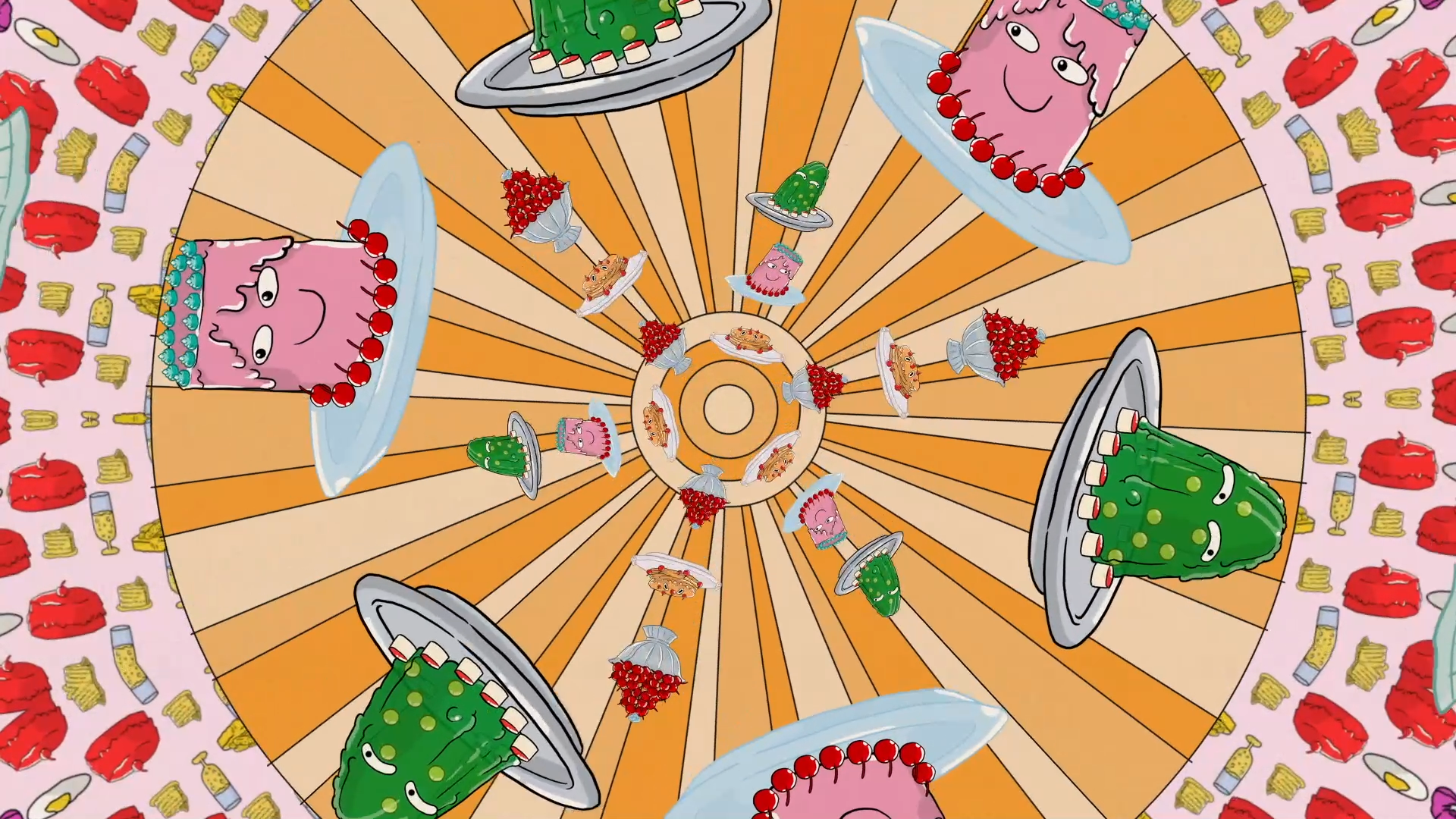 The green jelly, cakes, chairs, tables, and carpet patterns all appear in their brightly illustrated and humorously animated form. The pink jelly quite satisfying to watch in the foreground of the chorus scene… it's strange to think that a pink dancing jelly could express so much personality.
In past you guys have done a number of animated videos for artists like The Free Nationals and Tokimonsta. What did you learn on those projects that helped you on this one? 
All the projects we have done previously have amalgamated to this music video– our efficiency, division of labour and communication with each other really helped us get over the line.
https://www.youtube.com/watch?v=bgP2vqgl934
Visuals for The Free National's Time (feat Kali Uchis and Mac Miller)
From working together on multiple projects in the past, we've definitely familiarised ourselves with each other's strengths and abilities, which makes the work flow fairly intuitive. Especially in a situation where there's a tight turnaround, that familiarity with each other comes in handy since we already have an idea of how to allocate tasks amongst the team to tick boxes in the different stages of the animation pipeline.
https://www.youtube.com/watch?v=hAKqqbLTSos
Visuals for Tokimonsta's Love That Never
What does a it mean to Babekuhl as whole to work on a project of this magnitude?
Being a relatively small studio in the backstreets of Surry Hills, it means a lot to us that our work is getting recognised by a wider audience. It certainly reinforces that we're on the right track with the work we're putting out. It's great that we have these opportunities to produce more creatively stimulating work and be able to work with open and cool clients that we've always aspired to work with.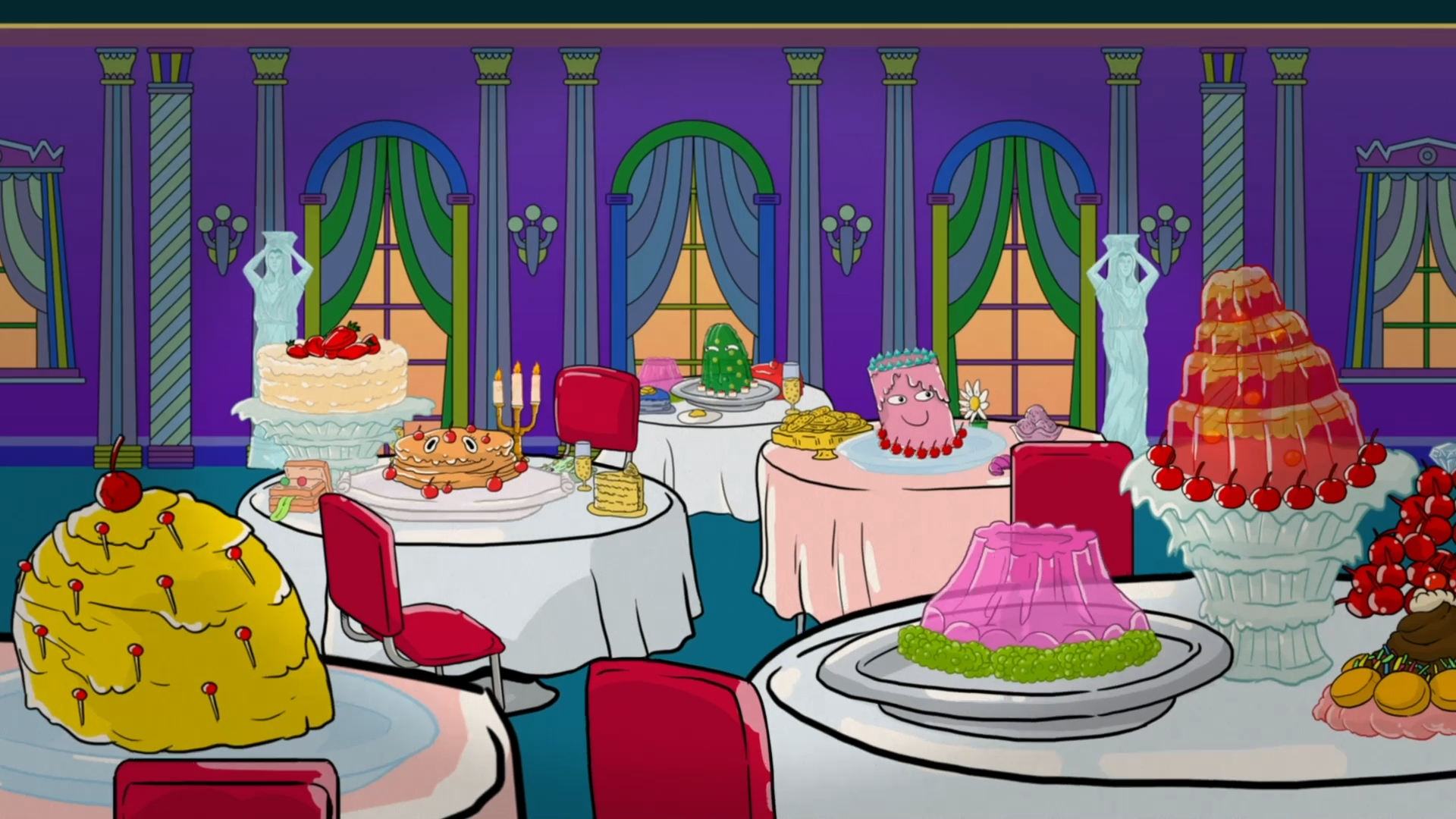 Are there any future projects coming down the pipeline you'd like talk about?
We just published our first book at the end of 2019 that includes all of our big projects that we worked on, so we're ramping up to develop the 2020 edition now. There's also a group show that we'll be a part of to help raise funds for the bushfires around Australia so keep an eye out for that one too. Our studio space is getting prepped for some upcoming exhibitions for the year as well. Aside from that we do have a couple of commercial projects we're working on at the moment, but nothing that we can properly discuss in detail.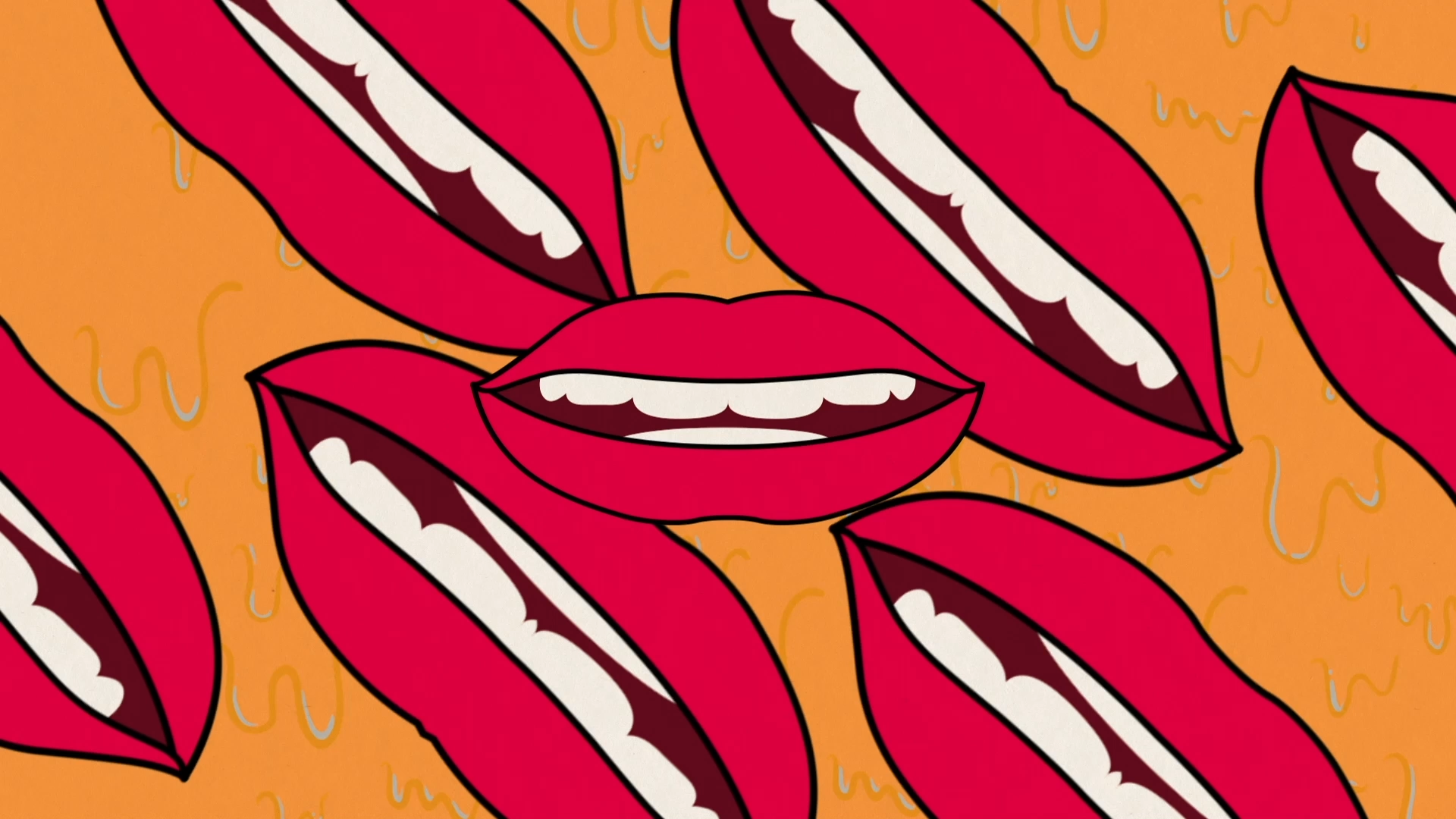 Shout outs to the whole team at Babekuhl! Check out and get in touch with Babekuhl here. 
Follow
@babekuhl
@billy_babekuhl
@p47stmaria
@yeetheeast
@steffieyee
@hey_eva