The year is 2001. You  begrudgingly wake to begin another day of school. The banter of
Cheez TV
hosts Ryan Lappin and Jay Gatt soundtracks your lukewarm breakfast. Suddenly, your sleepy eyes snap wide awake with the roar of a searing guitar riff, followed by the now-iconic "Dragon Ball Z!"… what a time to be alive.
To most Australians, this was their first introduction to anime. The early 2000s marked an explosion of anime in the west as titles like Dragon Ball Z, Sailor Moon, Pokemon and Yu-Gi-Oh! lit up television screens everywhere, daring kids and adults alike to demand more from their animated programming. In the next two decades, anime had seeped its way into the DNA of pop culture. You can't turn your head without seeing high paid athletes do a Saiyan power-up, or your favourite rapper spitting a shout out to the Sharingan eye.  
Though western anime fans tightly clapped their prayer hands in gratitude for the morning cartoon introduction, we still wanted more. Broadcast television couldn't keep up the feverish demand. Die-hard otakus with semi-decent bandwidth connections gained access to fan-hosted streaming sites. These wonderlands for viewing were the necessary subversion  to the rigidity of traditional programming . Dispersed online you could find any title you've ever wanted to watch—from the hottest titles in Japan to niche shows where Buddha and Jesus are housemates. But no one had consolidated the power of streaming into one robust platform for anime… no one until Crunchyroll. Founded in 2006, the anime distributor has become synonymous with streaming anime. To date, Crunchyroll has over 100 million users and 25,000 episodes from more than 1000 different titles. Anime's not just a fad anymore—it's here to stay.
We talked with Crunchyroll host, writer, and walking anime encyclopedia Tim Lyu. He took the time to explain his passion for anime, his thoughts on streaming, and his top anime recommendations!

Hi Tim! Thanks for taking the time today, how are you?
I'm good, thank you! Just gave my cat a kiss on the forehead so it's all good from here!
Taking it back all the way to the start, when did your love for anime begin?
It all started as a little boy in South Korea watching an anime called Crayon Shin-Chan (짱구 Jjanggu in Korean). But even before that, I loved drawing, so loving anime and manga was natural to me. It also helped that in Korea, it was easier to watch and read anime and manga because a lot of content was localized and even broadcasted on national TV.
How did you end up working for Crunchyroll?
A good friend of mine hit me up and wanted a roommate in Oakland. I wanted a scene change and so one thing led to another and I applied for a job at Crunchyroll (which is located across the bay in San Francisco). After a couple of rounds of interviews, BA BAM, I became some dude working at Crunchyroll!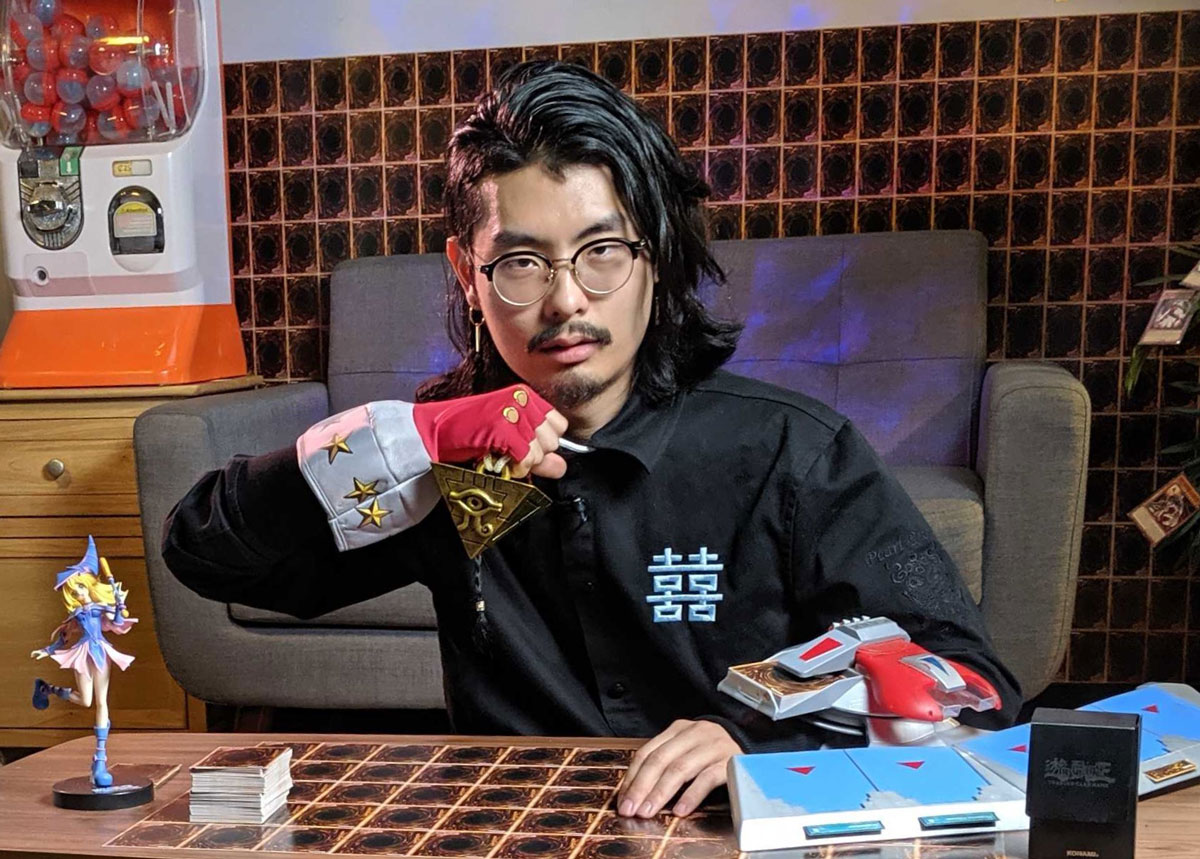 Back in the day, if you wanted to watch anime you either held out for a network to hopefully screen it (like Neon Genesis Evangelion at 9:30 pm on SBS) or illegally streamed it off a dodgy website. What does Crunchyroll mean to you as a fan? 
As someone who started off getting easy access to anime and manga living in Korea to then moving to Sydney where there was not the same level of anime content available, I for sure noticed the lack of options to legally watch a lot of anime. So when Crunchyroll became a legal streaming site, for me as a fan of anime, it became the brand that was synonymous with "the place to stream legal anime." Also, as a side note, I had NO idea they showed Evangelion on SBS???? All I remember is the GOAT Lee Lin Chin.
https://www.youtube.com/watch?v=ueUeMFbGq9o&t=1693s
With the open availability of anime in the west due to Crunchyroll, have you seen a change within the diehard anime communities (whether in dialogue, acceptance, etc)? 
I can't speak for the anime community because I am just some guy, but I can say that personally, it has been really exciting to see anime become a bigger part of mainstream pop culture, from Souljaboy back in 2010 saying, "I look like Goku," all the way to Megan Thee Stallion saying in a Crunchyroll interview, "I'm half anime character, half rapper." And now we even have a development deal with Idris and Sabrina Elba for an anime fantasy series, "Dantai." I can honestly say I never saw a world where Idris Elba would be making an anime but here we are! Now obviously there are a ton of examples, with more popping up every day, and we love to see it.
In the last decade, we've seen anime become widely celebrated by western audiences, from WWE superstars adorning Super Saiyan costumes to even Megan The Stallion confessing her love for Naruto! Why do you think that anime has become such an in-grained medium in mainstream pop-culture? 
My biased opinion is that anime is just fun as hell, so it's no surprise that it's taken a strong foothold in mainstream pop-culture. Outside of my bias, I can also see how people like me who have grown up with anime and now have the spotlight want to share their passion with their fans. From Megan The Stallion cosplaying as Todoroki from My Hero Academia to Wrestling group The New Day and MMA fighter Marcus Brimage straight-up dressing to look like Saiyan warriors, it definitely influences the culture. I also feel like the internet gave anime the boost it needed to grow as quickly as it has.
Oh, and to be clear, while it kind of sounded like I was comparing myself to the likes of Megan The Stallion and The New Day, I definitely was not doing that!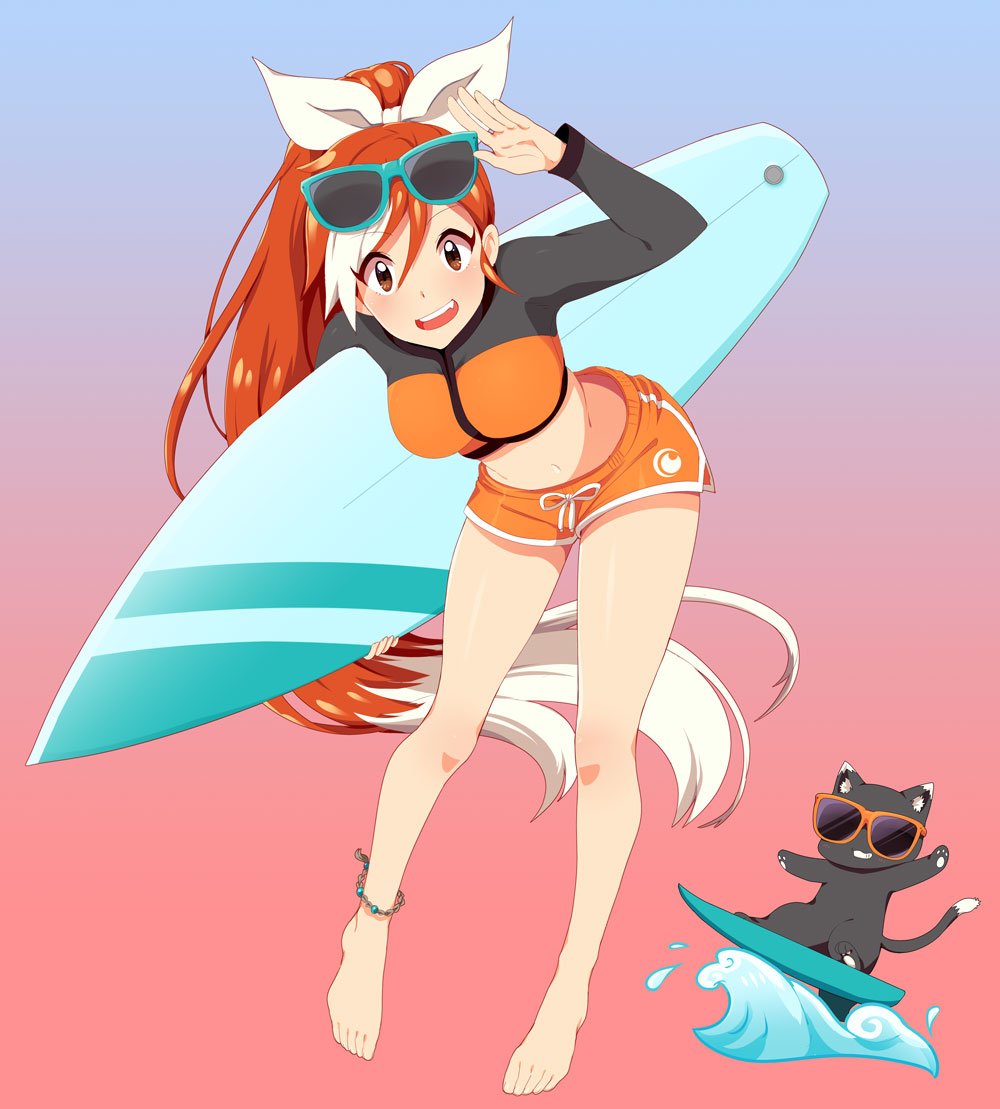 Where do you see the future of anime viewership in the west leading to? Is there a 'glass ceiling' you see it hitting? 
In my opinion, I think viewership is only going to go up, and if there is a glass ceiling, I can't see hitting it anytime soon.
Anyone out there looking to get into anime, whether as an aspiring animator or just a beginner otaku, what titles would you guys recommend to get them started? 
There are soooo many anime within a ton of different genres, styles, and stories. Plus, I'm terrible at recommending things so I'll keep it simple with TWO animes that are about making anime: Keep Your Hands Off Eizouken! and Shirobako. Out of those two, I'm a bigger fan of Eizouken but Shirobako is perfect if you REALLY wanna know how animation studios work and operate.
What are your plans for the rest of 2021? 
Live Laugh Love!
Special shoutouts  to Tim for taking the time to talk with us and the good people at Crunchyroll for making this possible! Follow @crunchyroll, @crunchyrollstore and @crunchyrollexpo . Start streaming all the amazing titles they have available here!  To get you started, catch up on the groundbreaking series Attack On Titan before it's final episode. Here's a quick recap on the animated game changer before it delivers its long-awaited conclusion:
https://www.youtube.com/watch?v=1XrLuchKZjI
" The "Attack on Titan" anime launched in 2013, and centres around a society living behind giant walls to protect them from the grotesque giants known as Titans. The series follows Eren Jaeger and his friends as their lives are forever changed as the Titans push humanity again to the brink of extinction.
Season four takes place four years after season three wraps up and expands the universe of "Attack on Titan Final Season," culminating in an epic war that will ultimately determine the fate of humanity.
"Attack on Titan" is based on the award-winning and New York Times bestselling manga series, which has sold more than 100 million copies, making it one of the bestselling manga titles of all time."Attack on Titan Final Season" is animated by MAPPA, the powerhouse production studio behind the hit series "JUJUTSU KAISEN," and the Crunchyroll Original series "The God of High School," to name a few.
All four seasons can be found subtitled now on Crunchyroll. The latest chapters of the hit manga are available now on Crunchyroll manga and through Kodansha Comics."