If there's been a lively narrative carved through the chaos of Covid-19, it's that when creative's backs are against the wall, they will find a way to be resilient.
When digital music platform BeatBites faced the challenge of continuing the sixth season of their 'Close-up' interview series, they thought well beyond the box. Enlisting some of the most exciting artists the world over, they created a dream project that paired in-depth interviews with experimental animation. The result is a series that imagines rappers skipping between digital windows, R'n'b songstresses hurtling through space, and indie-pop stars vibing out over sun-soaked skylines – to name a few!
This season's line-up includes two of the most exciting voices coming out of Asia, DeVita and Phum Viphurit.
DeVita has exploded onto the Korean music scene with her futuristic style of R'n'B. Music fans' curiosity peaked when she signed to hip hop heavyweights AOMG – a label known for fostering some of Korea's most forward-thinking musicians. Devita exudes confidence that seeps into everything she does, from her daring visuals to her willingness to experiment with her sonic identity – all of which are on her debut EP Crème, released this year. Thai crooner Phum Viphurit captured listeners' attention the world over with his 2018 Neo-Soul anthem 'Lover Boy'- garnering more than 60 million streams on Youtube alone. Since then, he has won hearts the world over with his boyish grin and nonchalant charisma. Viphurit paints dreamy sonic landscapes, ones that transport you to moonlit beaches that are graced by warm breezes – all with his signature Fender Strat and hypnotically deep voice.
We caught up with DeVita, Phum, Beat Bites's Jisun (director), and Emily to discuss how this project came to be!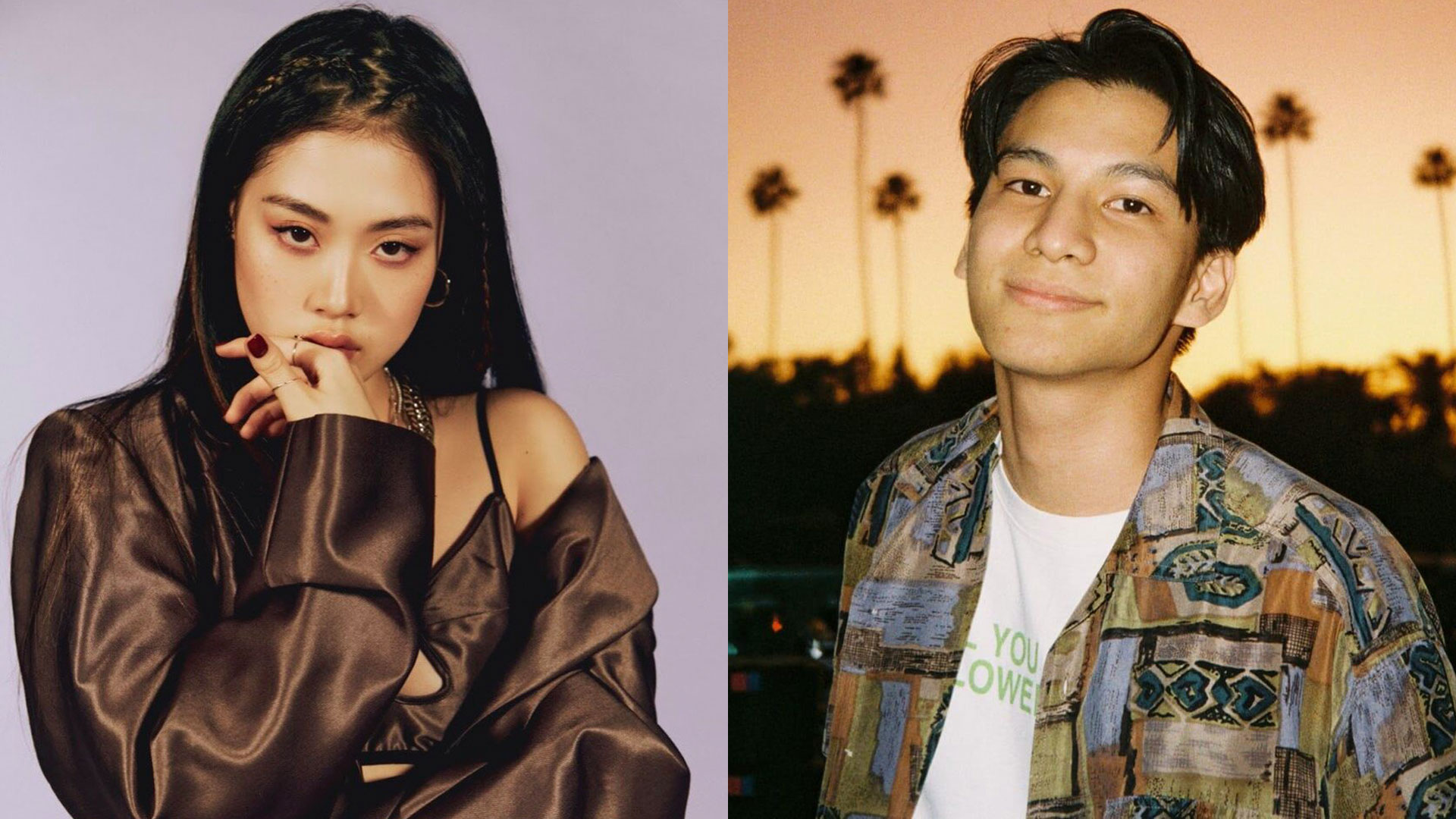 DeVita (left) Phum Viphurit (right)
When the project first was proposed, what were your initial reactions? 
DEVITA: My first reaction was, "wow, what a cool project!" I thought it was very cool because I've never done anything like this before. I'm a big fan of Gorillaz and Damon Albarn, so doing something like this was fresh to me and definitely something I've always wanted to try.
https://www.youtube.com/watch?v=iHiQBjCVeXs
PHUM: I was hooked instantly. I'm into all things animated and am aware of the work that goes into an animated piece of work, to be a part of that creative process, even as the subject is one of the easiest choices ever.
https://www.youtube.com/watch?v=B6-j1DoUbNE
JISUN: I've been interested in creating animation type of work for a while now as I studied graphic design in college, so I've been aware of how expansive and creative that kind of work could be. Most of my work is based on live-action filming, though, but I always like doing the final touches of graphics and illustrations on my work, so yeah, I thought I would enjoy directing animation projects once I figure out the particular work languages of animations.
EMILY: BeatBites has always been about discovering new music and connecting artists and music lovers around the world. We had just finished a super rad.
Season 5 in Mexico City and was on a high. We didn't want to stop the momentum, but so much of BeatBites is reliant on traveling to different places to film these artists. When COVID happened, we were all in shock, and I'd be lying if I said we weren't scared of the future. We had to really think of ways to still continue this project and stay true to what BeatBites represent – creating original content! So we explored different mediums and landed on doing an animated season instead. That was, we could still create and continue spotlighting artists that we love.
We were worried at first, but everyone we spoke with really dig the idea and wanted to get involved, and with technology, it made it easier to work remotely.
For DeVita and Phum, what was it like seeing the finished animated episode? 
DEVITA: Digital me is pretty cute!
PHUM:I loved it. It's the first time seeing an interview of mine portrayed as something like this.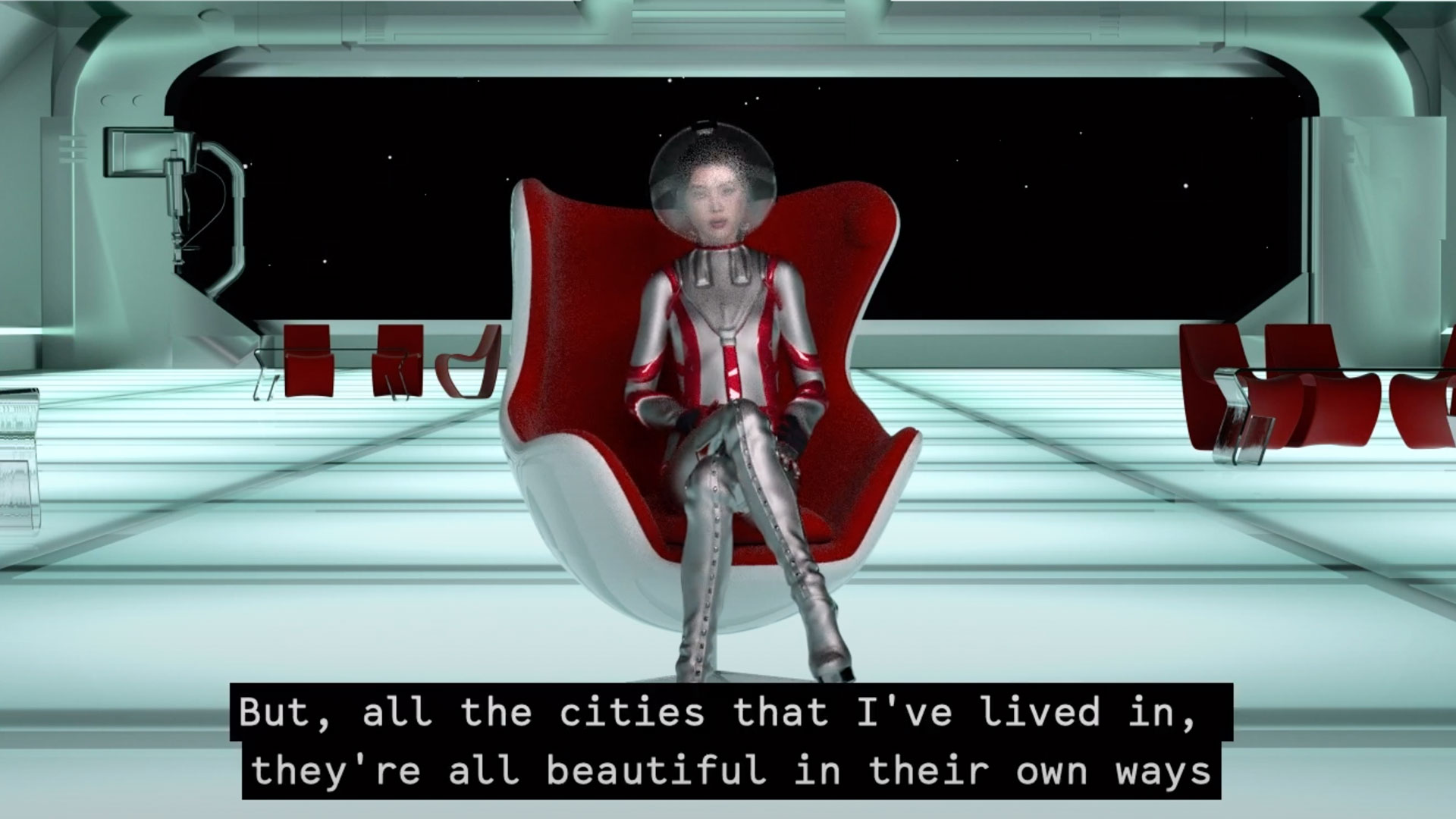 As artists whose fanbases across borders and cultures, do you feel like the creative community is more international than ever before?
DEVITA: Yes, definitely, it's 2020 right now. In the past media, books, and movies, 2020 was described as the year in which everyone's imagining what's going to be the future. Because we're those future people, living in a digital age, I think the world is uniting within the virtual world that we're creating.
PHUM: I agree. 2 years ago, I could not imagine myself messaging and exchanging ideas with the artists or creative communities that I've gotten to keep in touch with today. Whether that is through social media, or actual conversations in person, you cannot deny that the art world has truly globalized in every sense of the word. It's an exciting time to create as new tones and colors are mixing and matching right before our eyes.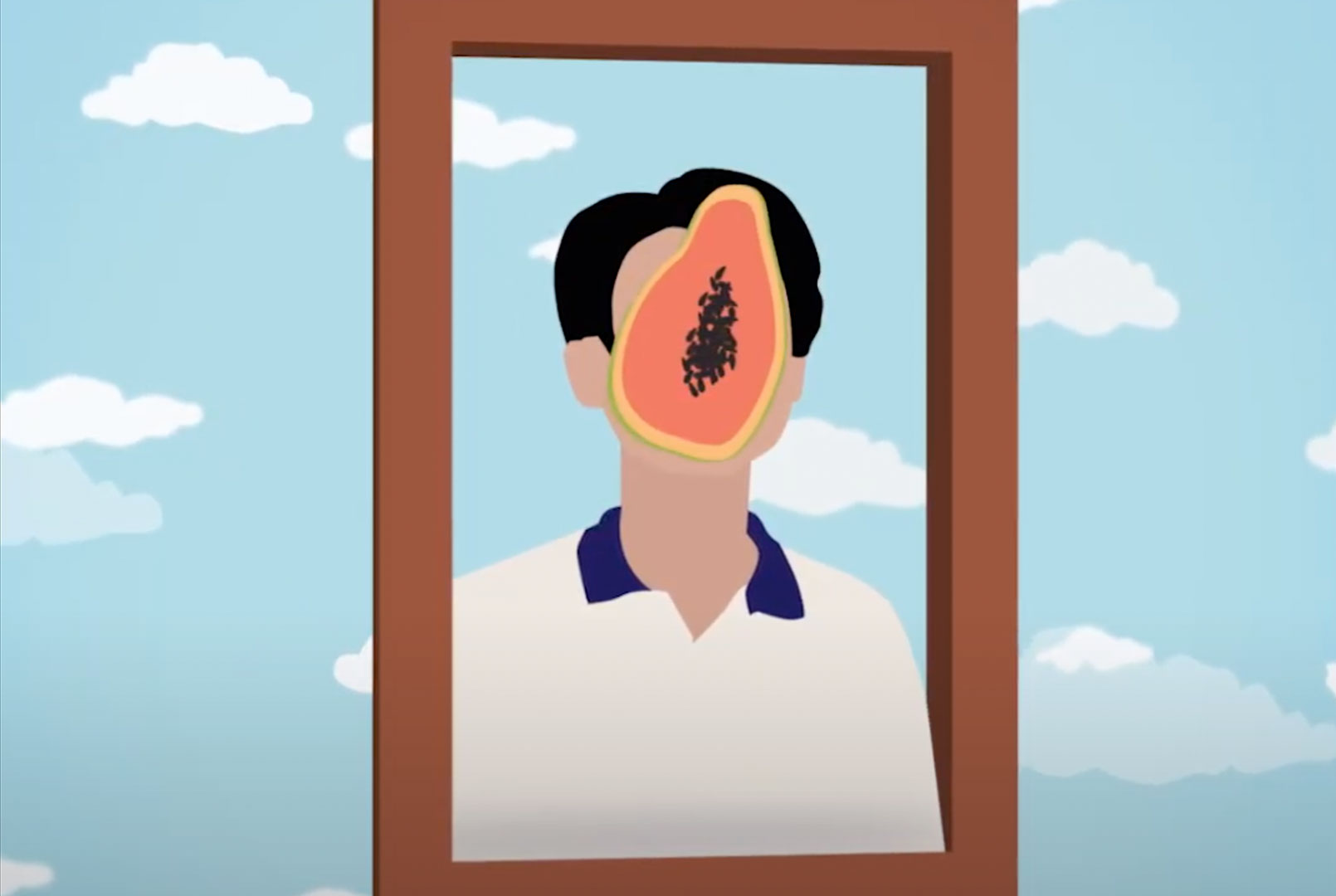 Jisun, how did you formulate the animated visuals for your episode?
Once I listen to a music track that I have to visualize, I like to come up with a few keywords or create one sentence to describe a vision that I had in my mind. And based on that, I add more references that could bring out images that I conceived, and then I make a storyboard to break down the structure of a story and flow of a song.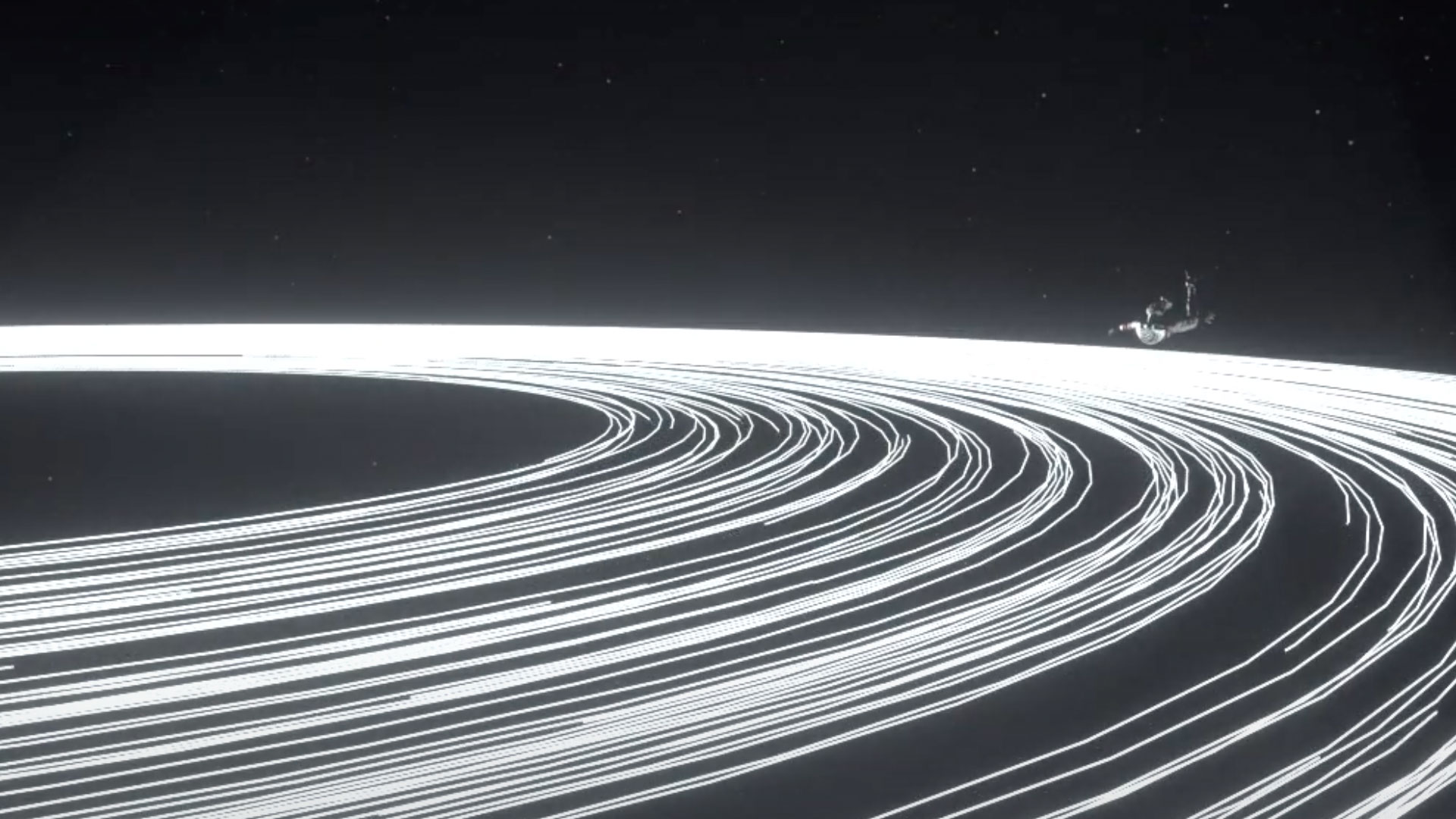 What was it about your work that you think works so well in such a unique project?
I think the answer could be taking consideration and making an effort to understand the animators. This project is all about remote collaboration from the beginning. Planning ahead and talking together from the start before jumping into creating was most important, in order to figure out what kind of look/feel that work best and what they like to do with a song and a musician.
To all four of you, recently the world has been faced with some of its most brutal and sobering challenges. How have you been able to stay inspired? 
DEVITA:I think reconnecting with family and friends is the most important thing during this time. I've been able to stay inspired by listening to music, reading books, and educating myself about what's happening around the world right now.
PHUM: I think time and space has really helped me on this one. To be able to stay home and reflect on all the things going on, to reconnect with long lost friends, and to kind of figure out where to come from here. With that time, I've been able to binge and dive deep into my other hobbies and interests as well. Maybe it hasn't inspired me in the most artistic sense, but it's made me feel the most human I've ever felt and, more importantly, kept me sane and mentally healthy.
JISUN: For me, inspiration comes from learning and teaching myself. We've got to take a lot of lessons from the things happening during this pandemic, we've seen a lot of tears and pains that people had held and showed to the world, but also hopes and dreams that we all talk about together, and these are the things that keeps me inspired more than ever.
EMILY: We have a really fresh and motivated team. I find being around people who push through adversity really inspiring. It's a difficult time for everyone all over the world, and without sounding sappy, having a great team supporting each other has made the situation a little easier, knowing that you have people around sharing ideas and creating together. Also, this project has been a great challenge for us; we love discovering new things and learning, so being busy also helped us.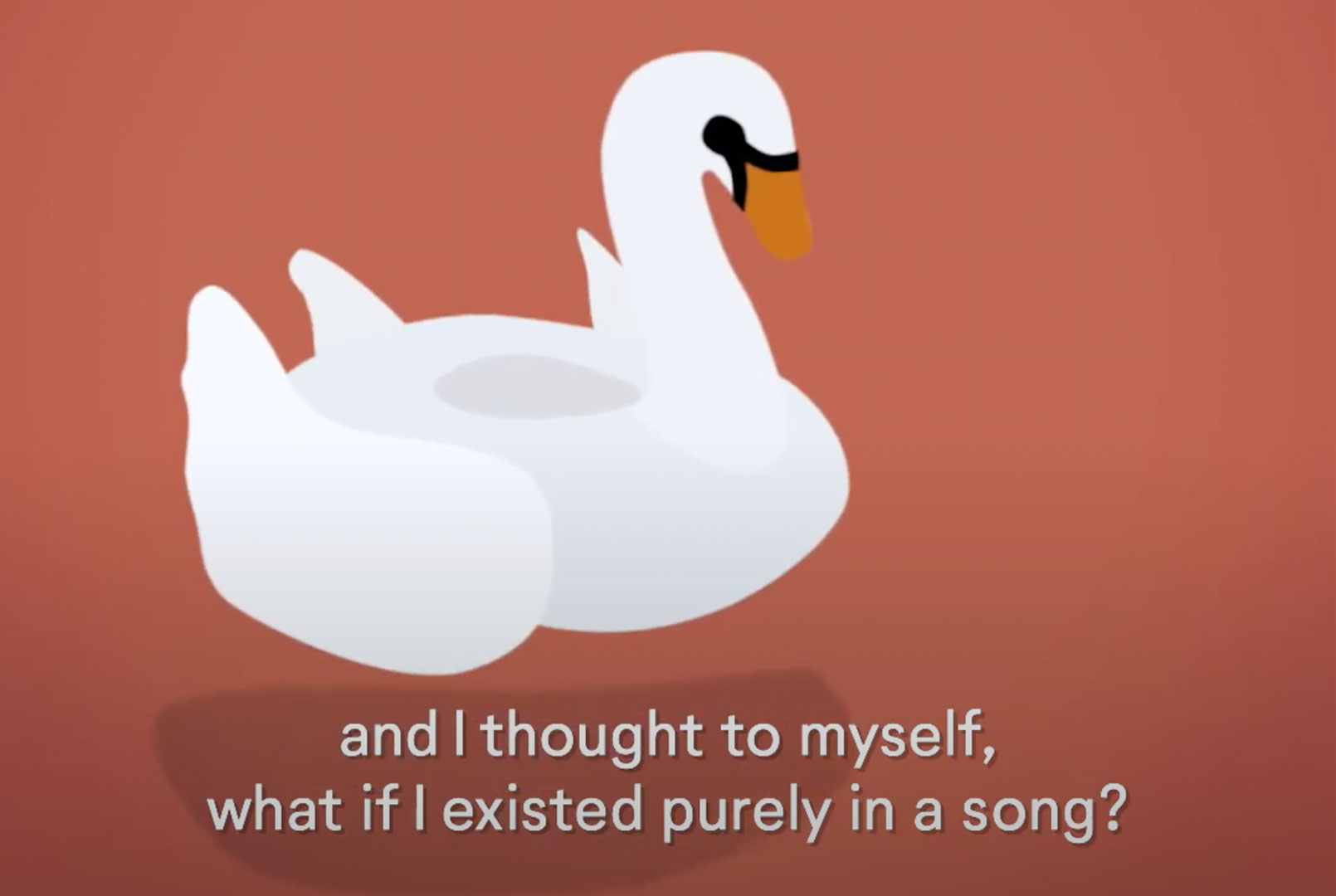 Why are collaborations like this so important during this time? 
DEVITA: Collaborations are important during this time because we can't just give up as musicians and artists. I think music and art in general really come alive when people come together, sharing experiences and thoughts. We're living in such a digital age, so it's possible to do these things. I think we should be grateful and make the most out of what we can do right now.
PHUM: I think a lot of people in the creative world are facing huge obstacles because art in general is seen as almost a luxury or it is not a necessary product to support in these times. This makes it almost impossible for people in this field to get by. Collabs like these shed light on creative minds behind and in front of the scene, creating something fresh and new together, lending each other a hand.
JISUN: For BeatBites, it has always been a key mission to navigate the cultural hubs and discover talents, though it's very unfortunate that now we can process this only on the internet compared to how we used to travel around the different cities offline.
But still, we should try to be a melting pot that brings out tons of great talents, animators, and musicians, and film directors, there's so many out there to be discovered. Most importantly we should go through this crisis together.
EMILY: We started BeatBites because we all loved music and wanted to connect with different cultures through music. In the last 12 months, we've met so many great artists and collaborators who have given us a little slice of their life and insight into their home city.
During times like these, we realise how much we've taken for granted. So it's important to be able to continue collaborations like this to be connected. To allow a creative release and bring some joy to people who might not otherwise be able to do the normal things they used to do. Even though we're not about to physically meet, we could still continue to make something special together through different ways.
https://www.youtube.com/watch?v=_VqCjZcYO0Y
BeatBites ​is a digital playground, reimagining music listening and viewing for the mobile audience. Based in New York and powered by award-winning digital media studio ​37th Degree​, We team up with artists and industry players from around the world to create fresh original content such as short-form videos, interviews, live events, mini-documentaries, and in-studio performances. We seek to build a digital community to discover rising artists and connect via our shared love of music and our curiosity about other cultures.
All new episodes will be coming out through September! Catch interviews with artists Elo, Prateek Kuhaad, Suboi, Xenia Franca, Lime Cordiale, and Jawny! Follow @beatbites.tv or click here. 
Follow Devita @lilchoster , Phum Viphurit @phumviphurit, Jisun @leezzysun , Emily @emilymstrange, and the artists behind Phum Viphurit's episode @pich_boy_ + kathyk_illustration.