Bianca Beers represents what it means to be a creator.
Every fibre of her being refuses to be pigeonholed. While others feel trepidation to let themselves step into the light, Beer's illustrates, designs, and creative-directs with a stunning radiance.
Since late 2017, she has gone from strength to strength, turning the heads of industry bigwigs and peers. Beer's success can be due to her ability to infuse her positive vibes and ethos of community into her work. Brands like Nike, Adobe, Sony and Puma have clamoured to collaborate with the Sydney based creative, hoping to make their identities glow a little brighter. Looking at any one of her mesmerising works and it's evident she's seeing beyond her subjects and trying to capture their innate aura. Pastel pinks and purples adorn her lovingly rendered pieces, creating visages that exist between reality and euphoria.
We caught up with Beers for an in-depth interview where we talk about her successes, mental health and NFTs!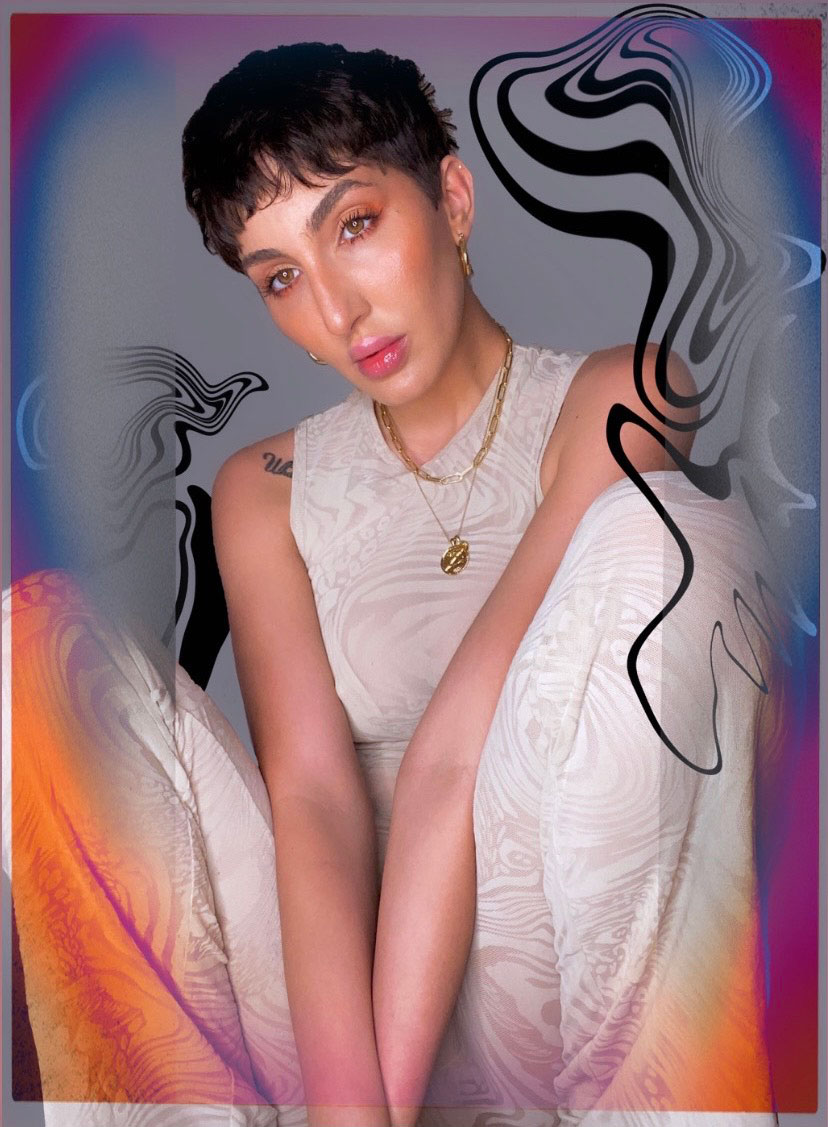 Hey Bianca! Thanks for taking the time to chat with us! How are you going?
I'm so good, thanks for asking! To be honest I'm a bit bored with this whole lockdown business, but I'm defs enjoying the extra time I'm getting to read books in the sun ;)
The last time we touched base was for your debut solo exhibition 'Rebel With A Cause". Looking back, how do you view that experience? What did you learn from that?
Oh wow — honestly it was amazing!! It was a very stressful experience organising, I had only a week to put together the entire event AS WELL as create, print and mount the artworks themselves— all on my own mind you! But it was phenomenal, it all came together exactly how I pictured it in my mind's eye. I was blown away by how many people attended and it was just such a fun, joyful experience. If anything, that night I truly learnt the power of the people and the power of community.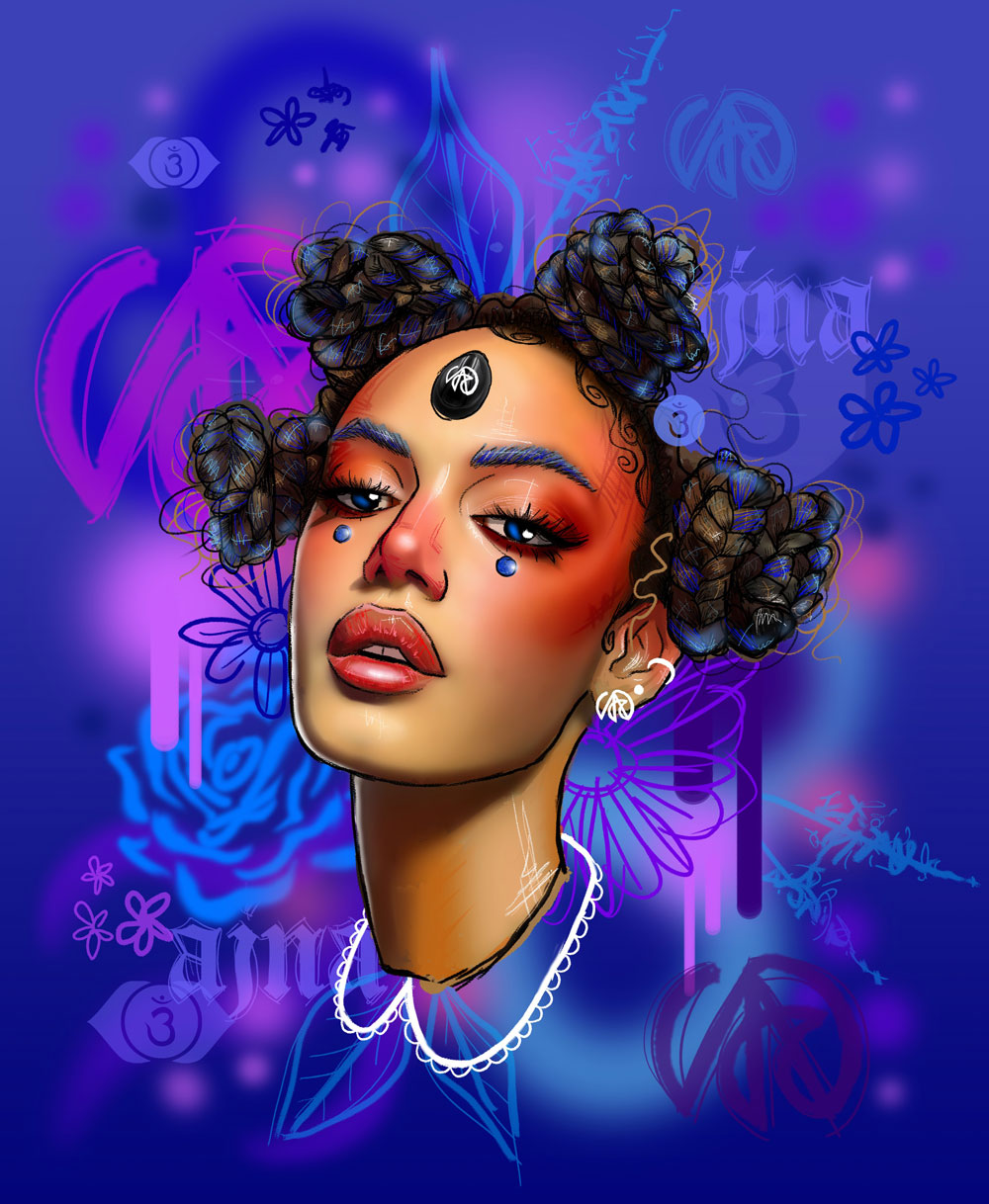 In the last two years your work has encompassed so many different mediums from digital art and design, murals and even custom sneakers. In your mind, do you view them as separate creative outlets or all the same body of work?
That's a good question! I think I consider them as separate — different pies for my lil fingers haha. I get restless doing the same thing too often so being able to play and experiment keeps the spark alive for me! The flip side of that is being "a jack of all trades but master of none" — which is probably true, but once I figure out the things I enjoy most, I tend to hone in on them and practise those a bit more.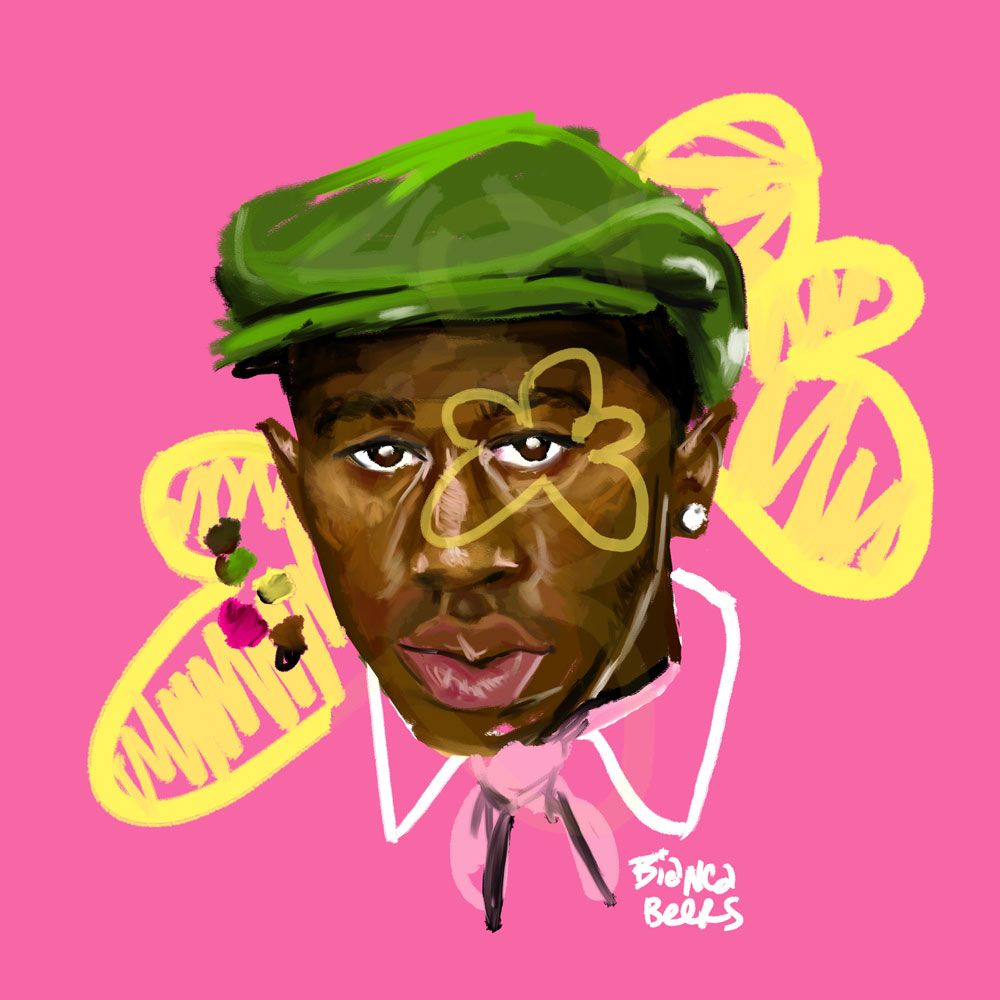 It feels like the role of content creators and influencers has become increasingly multifaceted. As someone who has dipped their toes in several pools to much success, how do you define what you do?
You're full of the compliments today Drew! I consider myself an artist/designer, but more broadly I think "creator" covers it all. Sometimes the imposter syndrome creeps in and I don't feel good enough at what I do to call myself an "artist" or "designer", especially since I haven't had any extensive studies in either! And maybe that's because I try so many things, but I enjoy it that way. I'm definitely a people person first and foremost and I love having a sense of community, which I think the content creation and being visible as a personality helps with. The content creation aspect also helps bring in clients for my art, and vice versa! It all works quite well for me, and I'm very aware my personality and appearance have helped with my success.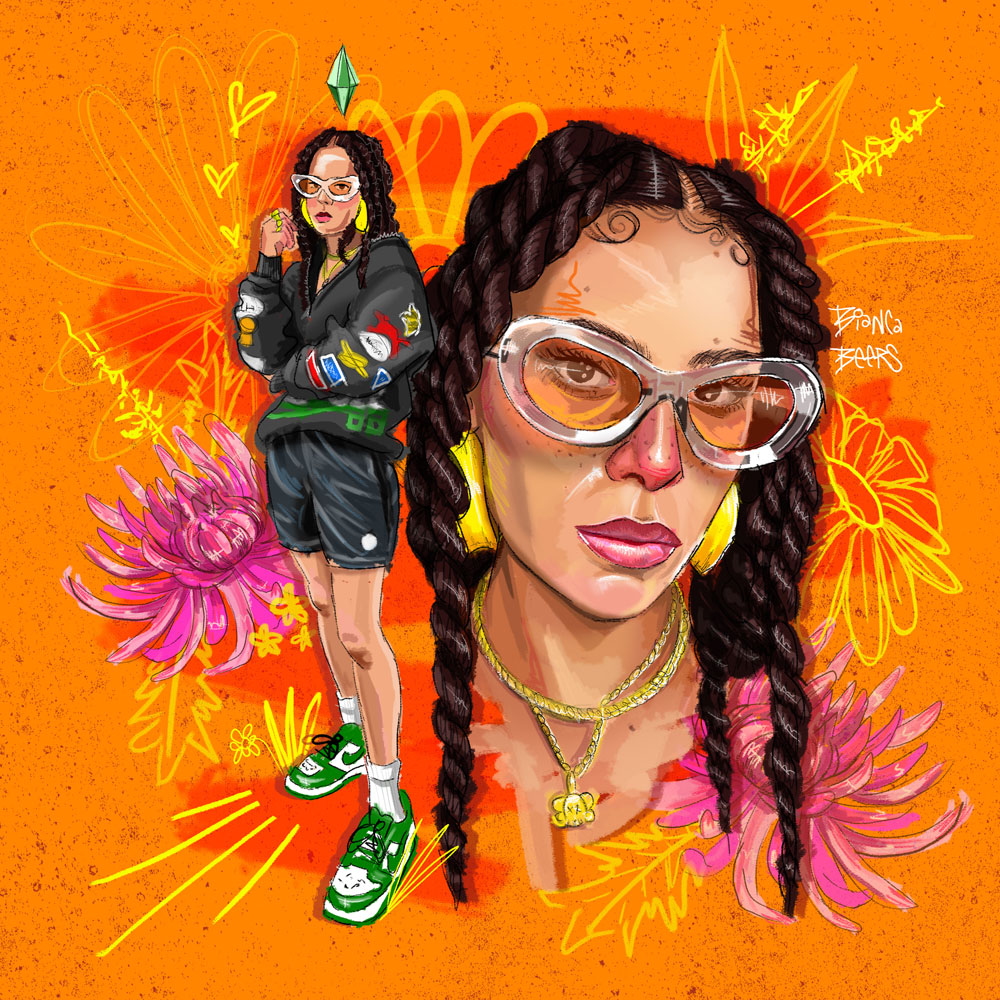 What's the process like of deciding who to collaborate with? What makes a successful collaboration?
For me, a successful collaboration is one where I feel proud of what I've created — which could be either because it's either new and exciting, the process was super fun or a bit of a challenge, I've nailed the brief, and it's well-received. A super-successful collaboration for me is one which has some meaning behind it, and provides help, information, a service or gift for the community.
Is there a switch in mentality when approaching commercial work compared to your personal? If so, what are those differences?  
Yes definitely! I'm really into astrology so I'll explain it that way — I go into my commercial work with Capricorn energy. I ask the who/what/why, get really clear on the brief, the mood, the vibe, the details — I love to get really clear because I truly hate an unclear brief, being misunderstood, and the inefficiency of a constant back and forth, so I'm always quite clear about what the client is after vs what I envision. When I'm creating for myself, it's definitely Sagittarius energy. It's fun, it's optimistic, and it's a bit lacksidaysical. When creating for myself, I just create for the joy of it, and tend to go with the flow vs plotting and planning.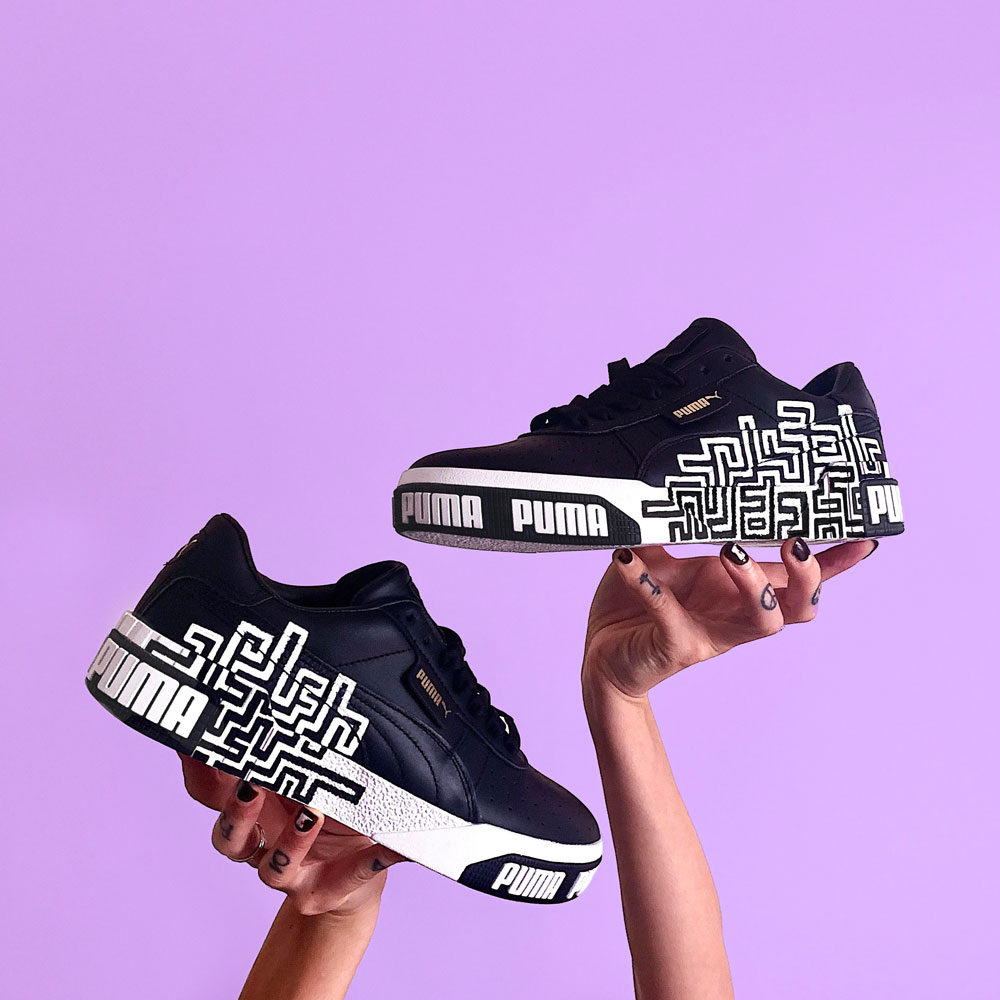 On top of everything else, congratulations on your NFT success! What was your initial thought when you heard about the rising popularity of this digital platform?
Thank you so much!! I first learnt about NFT at the endish of 2020 —  I'd been told by people here and there to look into it and Iat first I felt a bit overwhelmed like "oh gosh, another thing to learn about" — But after just a couple days in the space I realised how community-based it is, which I like. It's definitely a whole new realm, but I'm really enjoying it, and I don't think we've even seen 10% of what NFTs and the crypto space can achieve!
Have you seen any massive changes in the relationship with creatives and their work due to NFTs? 
So far I'm seeing more excitement, connection and community in the NFT space vs any other spaces for artists. It's new, and it's lucrative. Because there seems to be such an abundance of wealth and opportunity in the space, there's less competition between creatives and more celebration and collaboration, which honestly I'm so fucking here for. It's also giving artists — especially digital artist (who may not have the know-how or pedigree to show their work in brick and mortar galleries) — a whole bunch of financial freedom and the ability to make a profit from that which they ENJOY, not just bending to the will of a client. It's nice!
You've recently begun using your Instagram account as a digital life drawing platform. What inspired you to use your social media as an avenue for education?
Yes! Initially I was planning workshops for the real world — and then covid hit and it got put on the back burner. During this last lockdown, I noticed people have been extra restless so I started the classes virtually via IG Live for my community to help them pass the time and maybe have some fun and learn a new skill! To give you the Lo-down, they're 1hr classes, all skill levels welcome and we've been drawing from some beautiful still-lifes I've been creating from my household items! I'm looking to make it a monthly thing and even have prizes up for grabs moving forward, I'm in the middle of figuring that bit out. I just wanted to give back a little as my online community supports me so much… hope to see ya at the next one ;)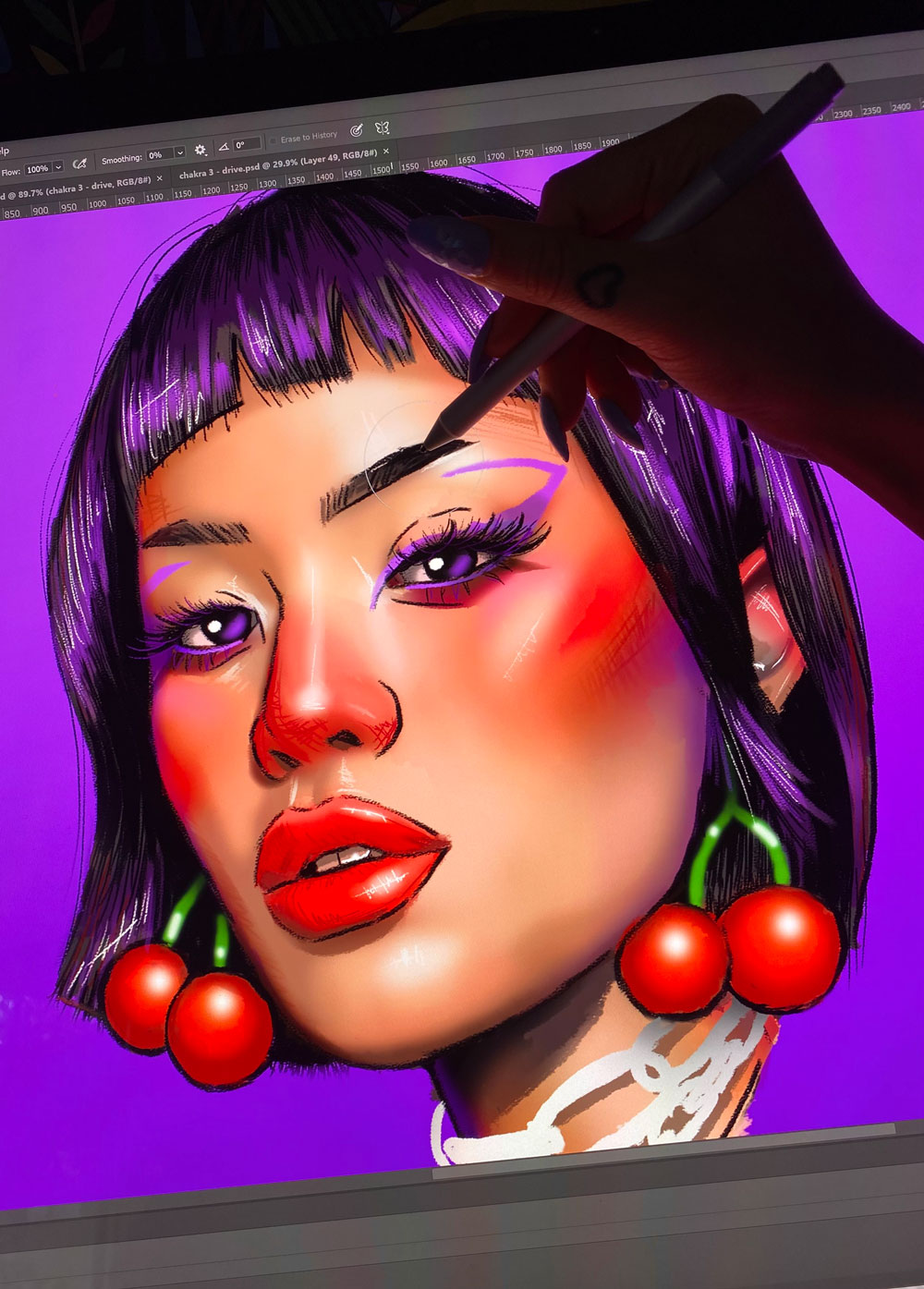 So much of what you do is propelled by putting yourself out there and being exposed. How do you navigate the mental and emotional hurdles in front of you?
Oh yeah! As I mentioned, I think my main gift is relating to others, so for me putting myself out there is actually essential. But, although I'm a very loud and bubbly person, I'm actually very sensitive too, so my emotions and mental health are pretty big hurdles and things that are constantly prioritised in my life. I incur some horrible name-calling whenever I'm included in a campaign that's beyond my own community (specifically during the years I had a shaved head) which often does hurt my feelings and can sometimes send me spiralling. But to combat that I'm in therapy, I journal, I meditate, I ground myself. I surround myself with beautiful supportive people and make sure I'm always building people up instead of tearing them down. I'm a big believer in karma, so I know my life will always be full of blessings, and I just know hurt people hurt people, so that's sad for the haters.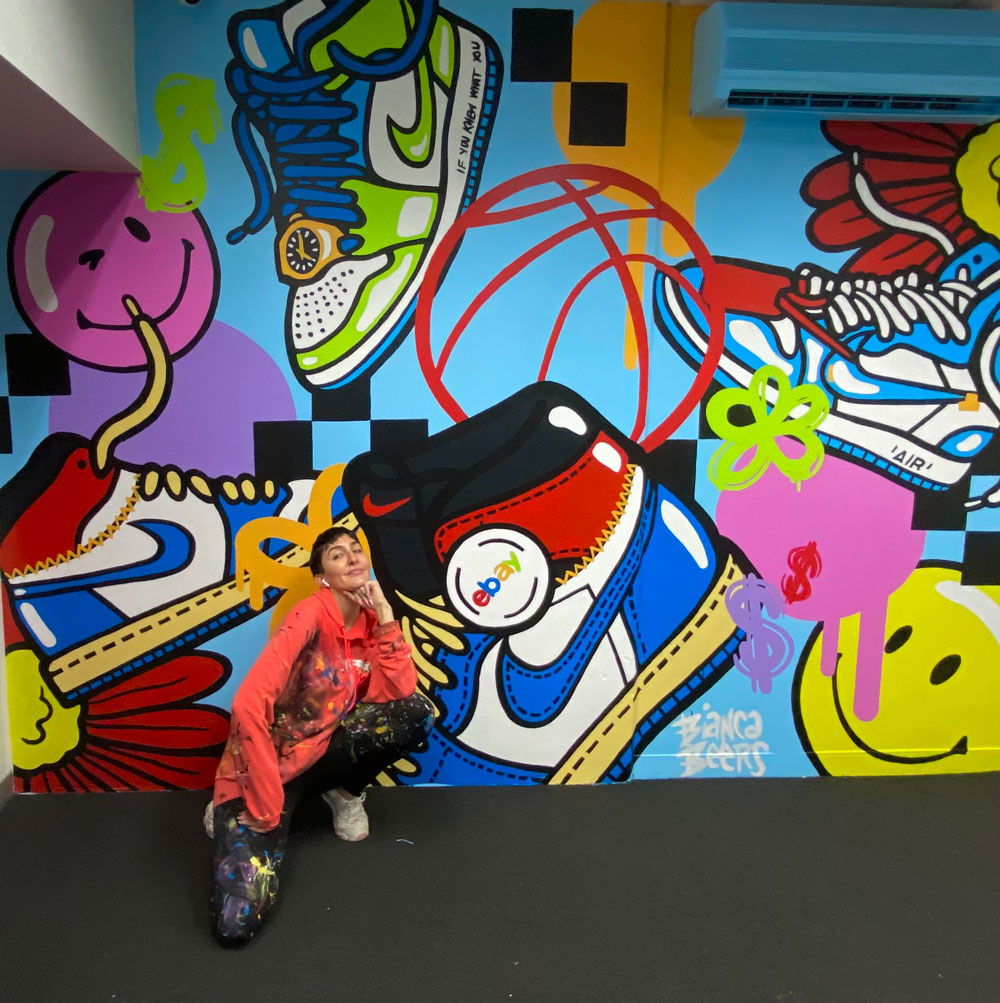 2021 has been a difficult year for everyone, let alone the creative industries. For anyone out there having a hard time, what advice would you give them to keep their heads up?  
I would say YOU'RE NOT ALONE! We all go through it, we've all been through it. Reach out, talk to people, communicate, empathise. Be kind, be gentle, be loving, with others and especially yourself. We have so much time right now to spend introspecting, so we all have this beautiful time to reflect on our strengths and weaknesses, set ourselves some attainable goals and build ourselves up stronger than we've ever been. Experiment, play, collaborate, share, and bring joy to the people around you. If you do these things, everything will only get better!
Special thanks to Bianca for taking the time to chat with us. Follow her @biancabeer, and keep posted for his next drawing class. Find more of her amazing works here.