Born from the swirling pool of dark matter and brimstone which is the Inner West. Sydney based heavy metal outfit Potion have taken the Aussie scene by storm.
Made up of members Lee, Stella and Chris, the trio has been electrifying punters nationwide for the better part of 2018. With their signature blood curdling vocals and pitch black distortion, they have already racked up an illustrious touring resume. Having played alongside both the best international and local acts at some of the most renowned venues, Potion is coming for everyone and anyone with all the head-banging intensity you can possibly fit on a stage.
We caught up with frontman Lee Jowono to ask him about the early days, their crazy year so far, and (in very Mad Love fashion) to list his top 3 favourite albums covers!
Having each individually played in other bands and having success in various creative areas, how did you guys form Potion?
Me and Stella live together and have always done our own things creatively. Stella's an illustrator and I've always played in bands and been a performer but we'd wanted to do something together for years. Comfort and laziness would usually win out though and the idea would end up fizzling out. Stella was the one who wanted to start the band and eventually her enthusiasm became contagious and we started writing songs together. We'd known our drummer Chris for years from seeing him at shows and parties but had only recently started getting to know him properly and learned really quickly that his musical tastes, creative ambitions, sense of humour and general vibe were completely in line with ours and it only made sense that he be a part of what we were doing.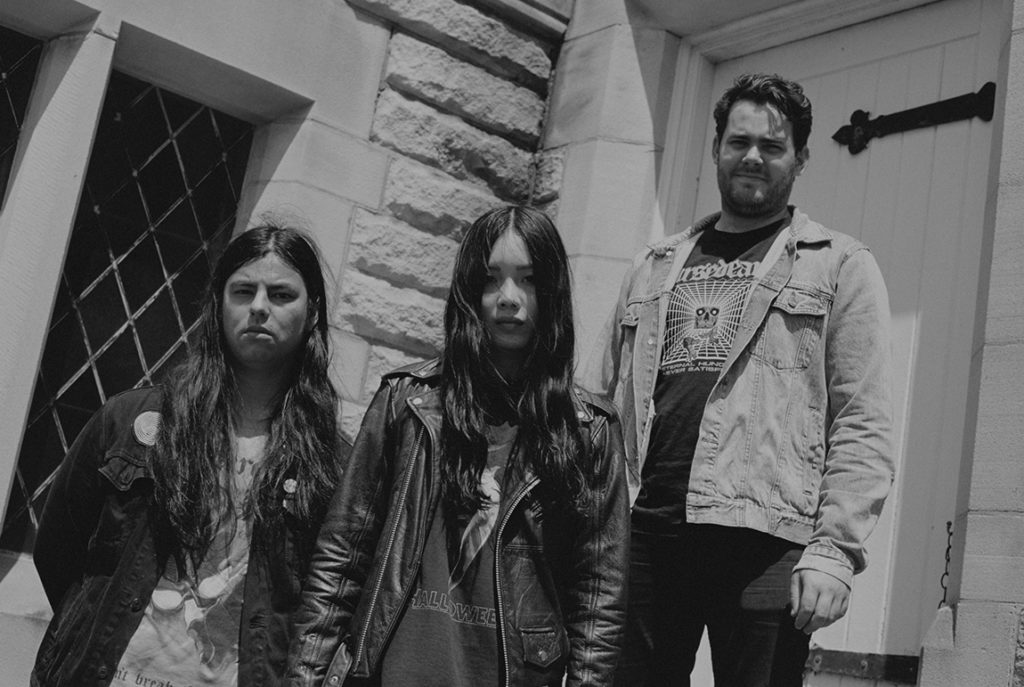 In a relatively short time you guys have played with several notable bands including Youth Code, Arch Enemy, and Endless Heights. What have those experiences meant to you as a band?
When we had the idea for Potion we had no idea where we would play. Chris and I come from playing in hardcore bands where we knew everybody and always felt really comfortable but this was a new genre for us and a new scene and I was fairly convinced we'd be playing to empty rooms for the first 6 months. The fact that we got to play with Arch Enemy is just bonkers. Stella was wearing an Arch Enemy t-shirt the first time I ever saw her 8 years ago. Being able to play with bands that we all admire so early on has left us all feeling very spoilt.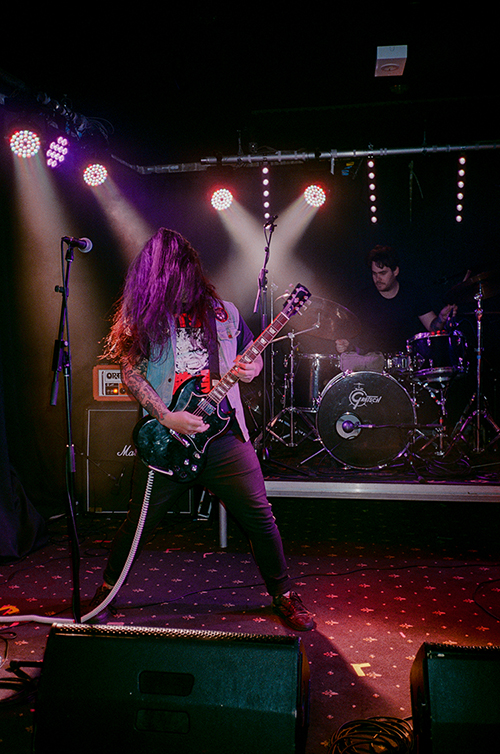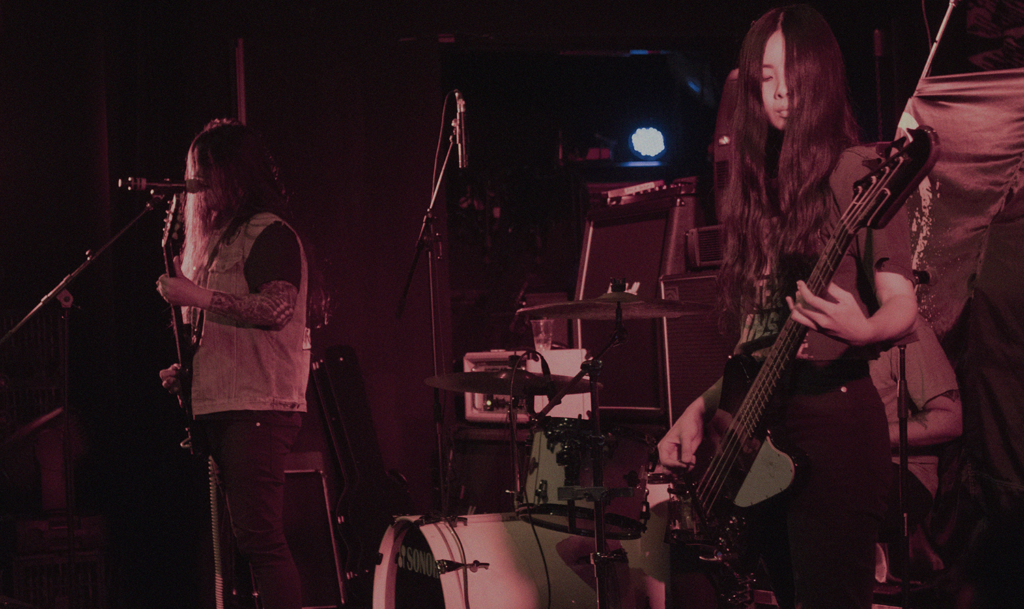 Photography by Dakota Gordan
This July Potion hits South East Asia! What are you expecting from the punters over there?
A few of our friend's bands have made it over to South East Asia and the shows sound amazing. I'm not really sure what to expect at all. We are visiting a lot of places that I've never been before so I'm trying not to do much research and just enjoy it as it comes. We're playing a show with Wormrot, one of the world's best extreme metal bands in their hometown of Singapore and I can't wait for that one. 
With the recent release of your two track single 'Women Of The Wand' leaving fans salivating for more, when can they expect Potion's debut LP?
We are writing songs at the moment and would love to release a full length early-mid next year. 
From the offset it was clear that Potion was a band that knew how they wanted their art to look just as much as the music it represents sounded. In their young life they already have some of the best merch, tour posters and of course album art.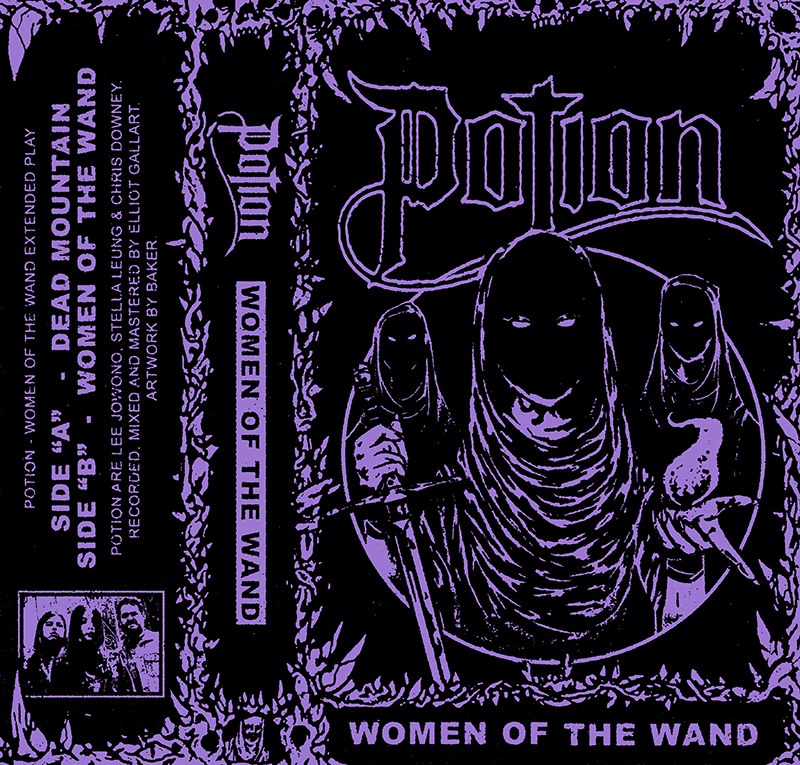 What are your top three favourite album covers and what do they mean to you?
Rainbow – Rising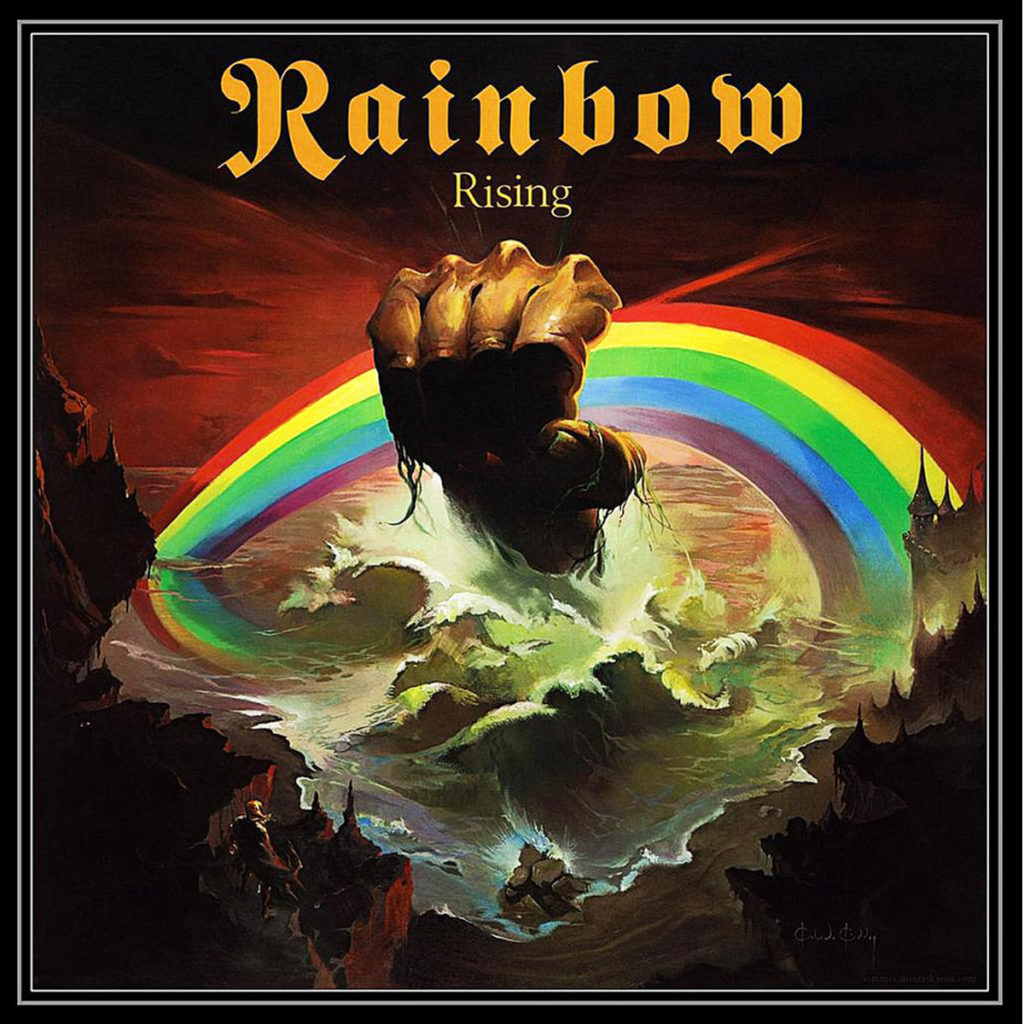 Rainbow is a 70's hard rock band formed by Deep Purple's Richie Blackmore and fronted by Ronnie James Dio, later replacing Ozzy in Black Sabbath and one of my favourite bands. The cover was painted by Conan artist, Ken Kelly who also did KISS's Destroyer art. I'm a sucker for anything oil-painted and Conan the Barbarian related and the fact that its of a muscular hand breaching the ocean's surface to grab a Rainbow is just too ridiculous to leave out. Dio was singing about Dungeons and Dragons type shit and fantasy when everyone else in the genre was obsessed with doom, gloom and mysticism so the brazen campiness of the cover is quite fitting. 
Dinosaur Jr. – Green Mind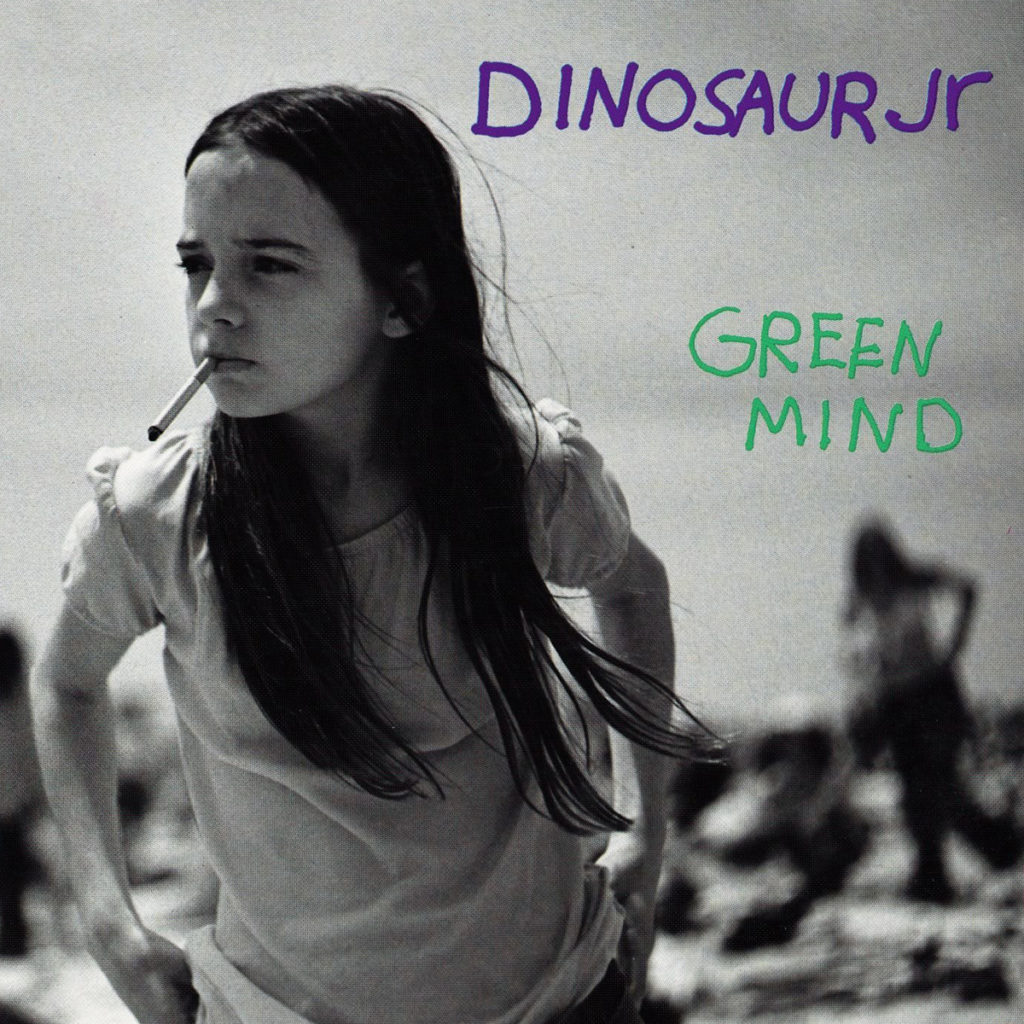 This one is a simple black & white photograph of a little girl with a cigarette in her mouth. It was actually taken in the 60's by a photographer named Joseph Szabo and the band co-opted it for their album cover. No-one really knows anything about the girl in the photo but it's just immediately striking and memorable. It captures the rough around the edges vulnerability of the band's sound and the whole slacker rock/grunge movement of the early nineties so well. 
Converge – Jane Doe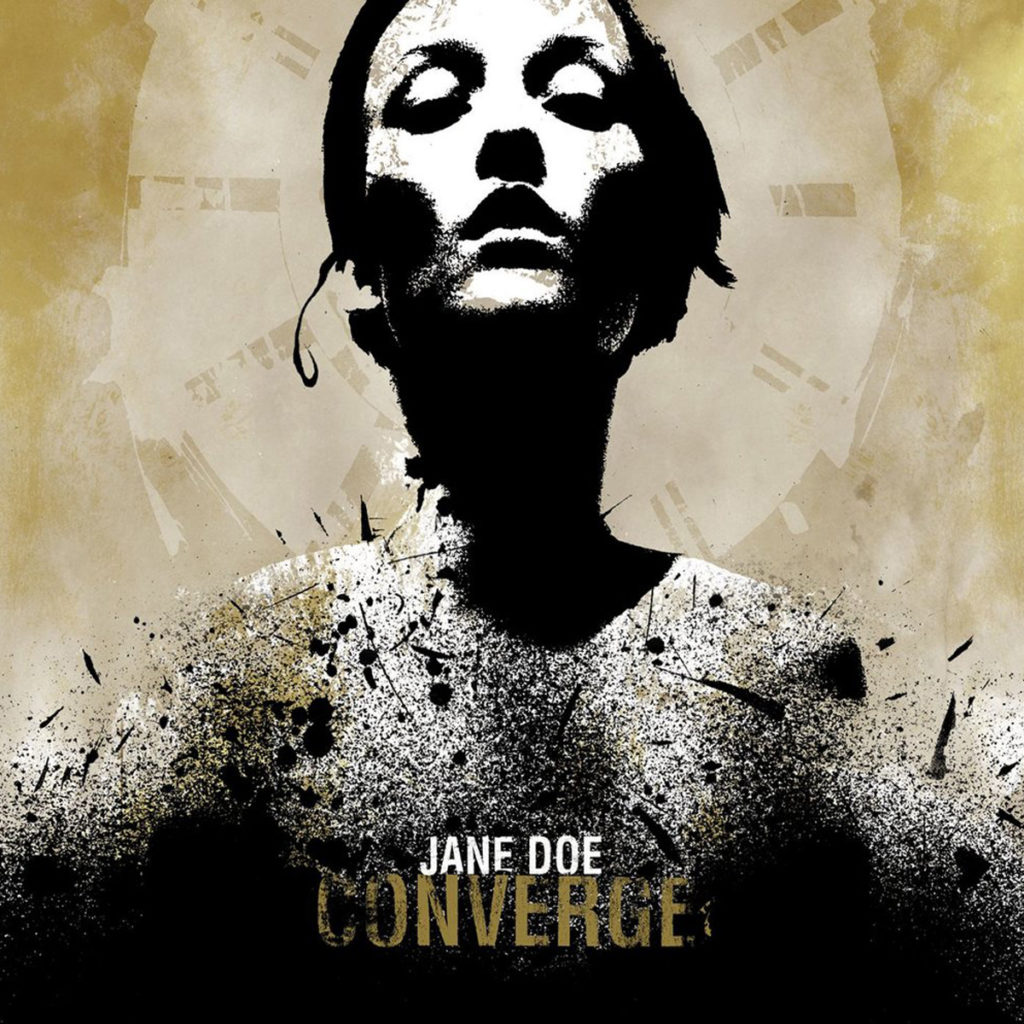 This one is an obvious one for anyone involved in the hardcore and punk scene but I had to include it. The image was created by the band's frontman Jake Bannon and it's just so iconic. I don't think I've been to a show in the last 15 years and not seen this on at least one t-shirt or hoodie. It's like the Misfits skull or the Black Flag bars for modern hardcore kids. I was obsessed with the album as a teen and made my own stencil of the artwork and painted it on everything I owned. The art is really feminine and introspective too and combined with how heavy and chaotic the music was, it just really switched something on in me. 
You can find all Potion's upcoming tour dates, releases and news here & here. Listen to a snippet of 'Women of the Wand' below.