For most of the world, their first real introduction to Korea was most likely its most alluring export, K-pop. Its ability to churn out artists and music at the speed of clicking 'skip' on a shuffled playlist has created a cultural identity of near perfection to international audiences. But below the pristine exterior lies a generation of musicians teeming with experimental sounds and heartfelt stories of self-doubt. No band represents this more than the mesmerizing SE SO NEON.
The South Korean rockers consist of members Hwang Soyoon, Park Hyunjin and Usu. They have turned listeners into die-hard devotees through the soulful rasp of Soyoon's vocal performances and their ability to fluidly switch between musical styles like city pop and psych-rock with grace.
SE SO NEON exploded on the music scene with their debut 2016 LP Summer Plumage. The stunning six tracks distilled the clashing feelings of angst, hope, and hazy ennui of a generation adrift in a sea of societal pressures. Since then, they have pushed their creative boundaries into exciting and experimental territories, including 2020's Nonadaptation and a solo effort from lead vocalist Hwang Soyoon titled So!YoOn!.
The band is back with their latest single joke! which sets aside their usual laid-back dispositions for something far more bold and eccentric. The opening lyric has them cheekily sneering the threat "I don't wanna kill you" before erupting into crunchy guitar riffs, funky licks and thumping drums. For SE SO NEON, the single playfully dances on the fine line between sincerity and subjective truths, holding up a funhouse mirror at our inward selves.
We caught up with SE SO NEON to talk about their creativity, gaining global attention and joke!, which should be going on your playlist ASAP!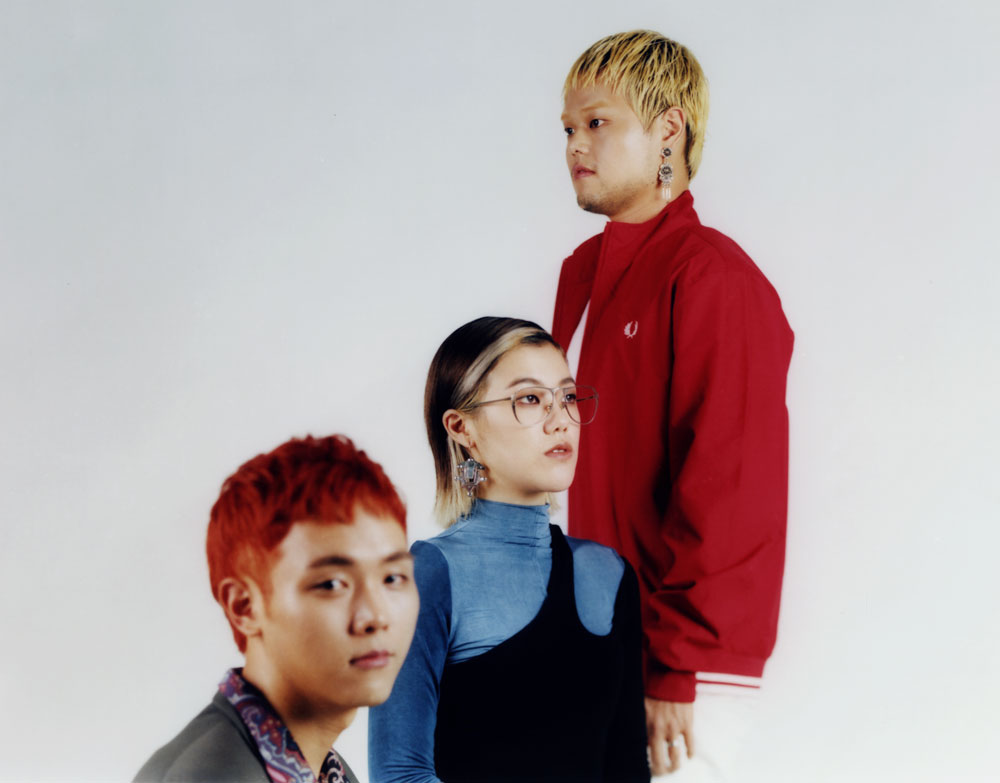 Hi! Firstly congratulations on the release of your latest single, 'joke!'. How does it feel for fans to get to check it out finally?
HWANG SOYOON: Cathartic. It was like exchanging letters with lengthy intervals, but it's nice to have it all written down and sent off.
PARK HYUNJIN: it feels good to finally share something new. I'm hoping to share it on stage as soon as possible.
USU: I think it came out at a rather good timing, just as we needed to freshen things up. 
Taking it back to 2017 and the release of 'Summer Plumage', how did it feel to debut to so much critical and fan acclaim? Do you have any favourite memories from that time?
HWANG SOYOON: The release of Summer Plumage was the moment when my music was shared so publicly for the first time. So it mostly felt surreal. In a way, who I was and what SE SO NEON was then is what allowed us to keep sharing more and better music up until now so I'm really appreciative of it. It sits in me very dearly personally because Summer Plumage is the first thing I put out in the world as a musician.
https://www.youtube.com/watch?v=tzL4A8hyXc8
Since then, you've all shown a willingness to experiment and try new things with every project. What drives SE SO NEON to be so artistically daring?
SE SO NEON: [We] don't try to experiment or show new things on purpose, really. I just have a quite versatile personality and that shows in our music. Someone's said this about me before that I am like a coarse canvas: whatever paint lies on it, however thickly or thinly, the texture of the surface shows through. That perhaps explains how I work fairly well.
What inspired your latest single 'joke!'? How did you come up with the amazingly creative music video?
SE SO NEON: We wanted to be a bit more flexible – working on Jayu, it felt like being entrenched in this rather heavy thoughts so we felt it was about time to take a deep breath, relax and have a cheeky laugh. So far, we'd mainly explored inner energy like the roots of things and the core of being, so to say. And now we are sort of channelling that energy outwards so that what we had brought with us thus far takes shape as its own character and narrative.
Music is in the realm of sense after all. So we do normally put a lot of thoughts into visualising our work and especially given joke! was this pinpoint in our discography of moving towards a different angle so we made sure it was special.
https://www.youtube.com/watch?v=TxzA-gnk_FY
You guys have amassed a considerable fan base outside of Korea, having played shows across Europe, Southeast Asia and even at SXSW. How does it feel to have received so much global love?
HWANG SOYOON: It is unreal still. It's especially interesting to see how people all over the world, speaking different languages, feel for what we do. We can't wait to go on tours and play in front of fans from all different countries.
PARK HYUNJIN: We've been receiving more attention from abroad with this single joke!, it's a nice surprise and I hope there will be more surprises to come.
USU: it's amazing how our music reached all these places and I'd love for it to go even further.
How does it feel to be spotlighted as one of the faces of the Korean indie music scene? Why do you think so many international audiences are responding to the artists and sounds of Korea?

SE SO NEON: In a way it means independent music scene in Korea is not very vast, and in that setting we've been trying to do something fun and different, and I guess that sort of naturally attracted attention.
People are always on the outlook of finding something new and unprecedented and obviously Korean musicians and music are something different to what international audiences were already familiar with. We're all born and raised in Korea so whatever we do will have its own distinctiveness and that probably appealed to them.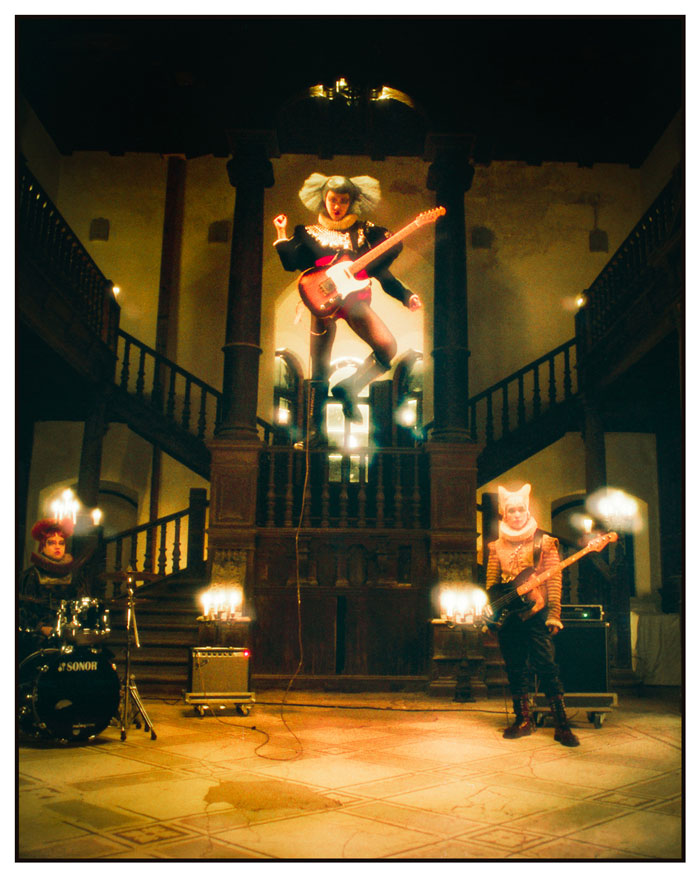 In the past, you've talked about finding inner peace and the concept of freedom. What drives you to explore these ideas constantly?
HWANG SOYOON: I think those are very seminal concepts in life that you gotta put your mind into constantly and consistently. I place my focus on bettering the life I'm living. And for that I believe everyone should keep those two things close to their heart, peace and freedom.
Do you have a message for your Australian fans? When can we expect you guys to come down under for a tour?
HWANG SOYOON: We haven't got a chance to meet our Australian fans yet which is a shame. I've heard a lot of good things about it especially the music there as well. I'd love to go places in Australia and have fun with you all. We'd love to go over whenever it's possible and in the meantime we will keep getting better at what we do, so take care till then!
PARK HYUNJIN: I am ready right now. (haha)
USU: I know there are a lot of gigs put up in Australia – I've seen live footages of other musicians there too. I'd love to play in Australia when the circumstances allow.
Thanks to SE SO NEON for taking the time to chat with us! Follow @se_so_neon, @sleeep__sheeep (Hwang Soyoon), @hyunjinbass (Hyunjin), and @usuforusu (Usu). Special shoutouts to the good people at Magic Strawberry Sound for making this happen! They are currently one of the most exciting labels in Korea who have dedicated themselves to pushing alternate music to the forefront of pop culture. You can follow them across socials @msbsound and find more info here.