There are many ways to get a conversation started. Some people might ask a benign question, others may crack and meaningless joke. Streetwear brand Blank Round is looking to do all its talking through impeccable designs and tasteful threads.
Sydney based creative Oscar Song's vision for Blank Round went beyond putting out apparel. For him, it was a way to create connections and dialogue around the ideas of being a third culture child. Being raised within a diaspora separated from traditional Australian ideals, Song is driven to explore what it means to be at once deeply connected to your culture while also feeling dissonance with your surroundings.
For their latest line 'Drink Warm Water', Blank Round is debuting a line based around the navigation between traditional Chinese medicine and western medicine:
"The collection explores the contradictions and parallels between the two. Those who have navigated both worlds know that it's not an either/or. From experiences with physiotherapists who appreciate acupuncture, or GPs who understand how herbs can counteract prescription medication, we know that both can work in tandem. This collection is where they merge."
We caught up with Song to talk about everything Blank Round, the discourse of traditional Chinese medicine, and being a third culture child!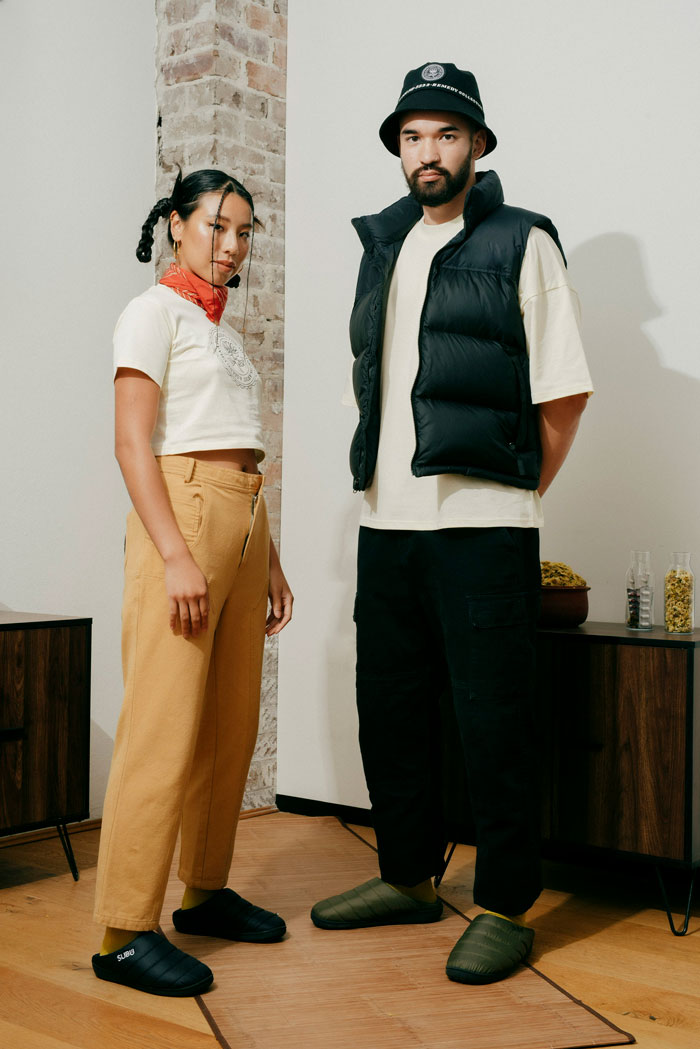 Hi Oscar! Firstly, how was 2021 and navigating lockdown for you?
Overall, it's not been too bad for me. I was very fortunate in that I was able to practice mental health during the lockdown and had a strong support network. I met many of the new guys at Blank Round on zoom. I remember saying to one of the designers, "I can't wait to get back into the real world" and now that we are, I half take that back haha!
What inspired you to start the brand Blank Round?
I wanted to create a brand that could authentically connect heritage with arts and design. Starting with my own Chinese heritage. From the get go, I really wanted  to create a brand that others can learn from without feeling like they're being judged while having a keen eye to aesthetics.
The latest line 'Drink Warm Water' is inspired by the experience of navigating both traditional Chinese medicine and western medicine. Why was it important to explore this through the medium of fashion?
I think Fashion has the power to change how people think (if done right). I think streetwear can take it to the next level where it can be more personable, wearable and versatile. I often refer to the brand as "adopted streetwear" because our silhouette's borrow that "LA cool" vibe to Sydney with an ironic twist to cultural bridging.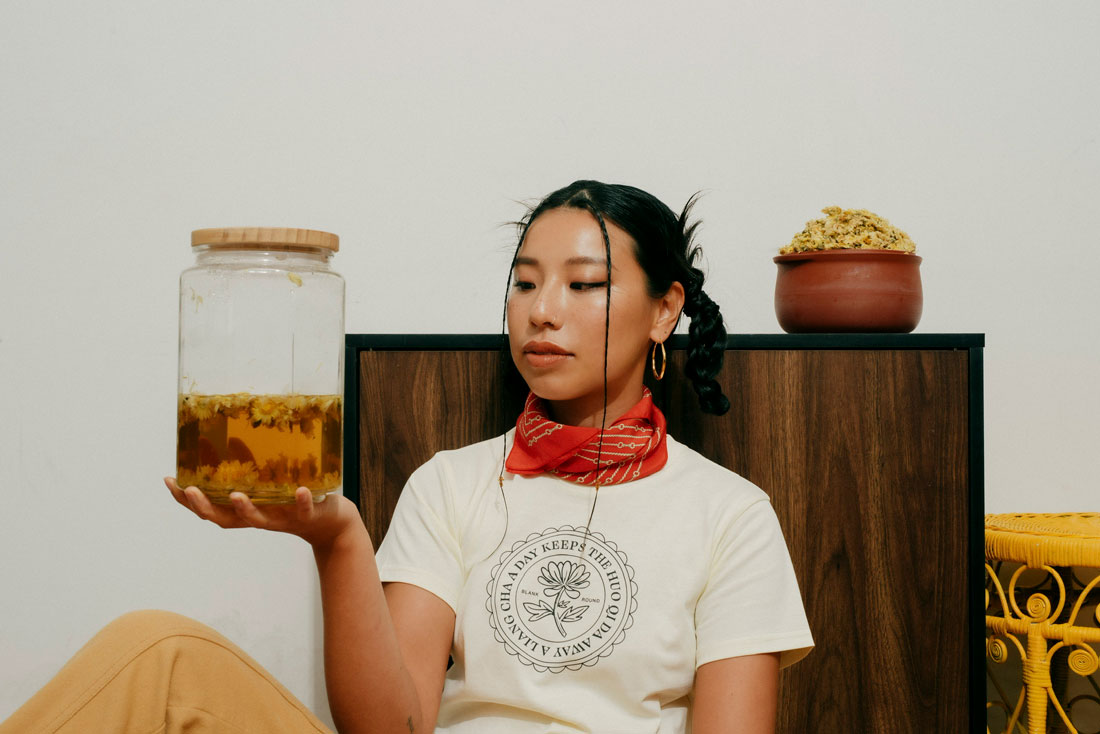 What were some of the contradictions and parallels you found through both practices?
Actually, a super interesting learning curve because I've noticed that neither excludes nor includes. They're just tools/practices that you can use depending on what works for you. I was very careful with this collection as we didn't want to become medical experts. In saying so, using the flu as an example, I've noticed western medicine generally attempts to suppress/block. i.e. you take Ibuprofen when you have a headache. Whilst TCM looks to release it. e.g. cupping which sucks the "fire"(a broad term used to describe the roots of sickness) out of the body. The rule of thumb is to look after your body all year round. From nutrition to herbal tea, TCM calls for the person to take action and be responsible for their own body. Western medicine, however, seems to condone you to live your "life to the fullest" all year round without the need to consider consequences and responsibility as they will have a "pill" ready to go.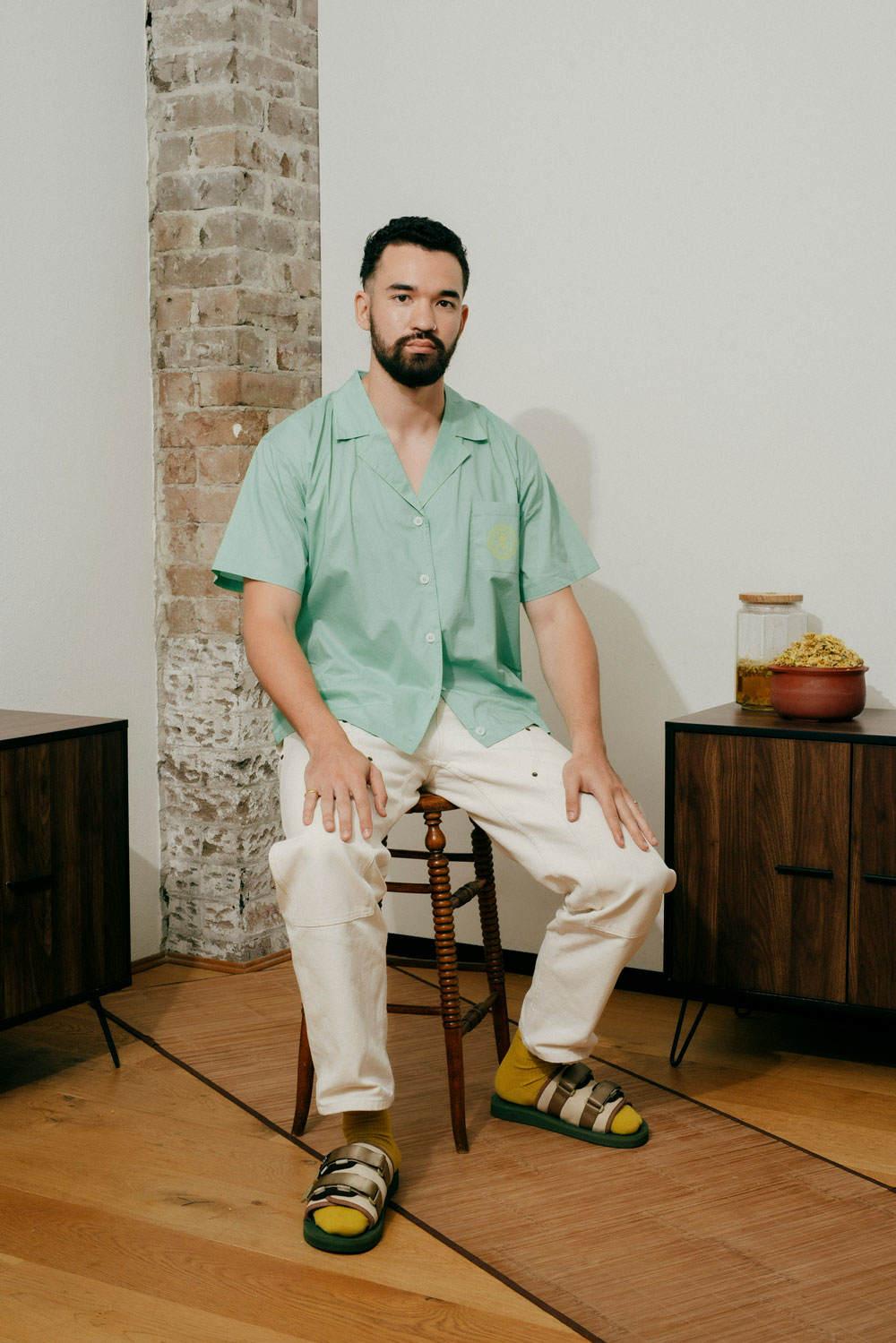 A part of Blank Round's ethos is exploring the perspective of third culture youth. Why was this something that was important for you to align with?
Many first/second-generation immigrants (myself included) can voice their opinions and not lose anything. This didn't happen to their parent's generation. Their parent's likely had to assimilate to some extent and carve out a part of their identity. In the end, they still didn't fit in, they were just quiet enough that people forgot to pick on them. A goal of Blank Round is to gather the community of third culture youths and show others and future generations that there's a space for them.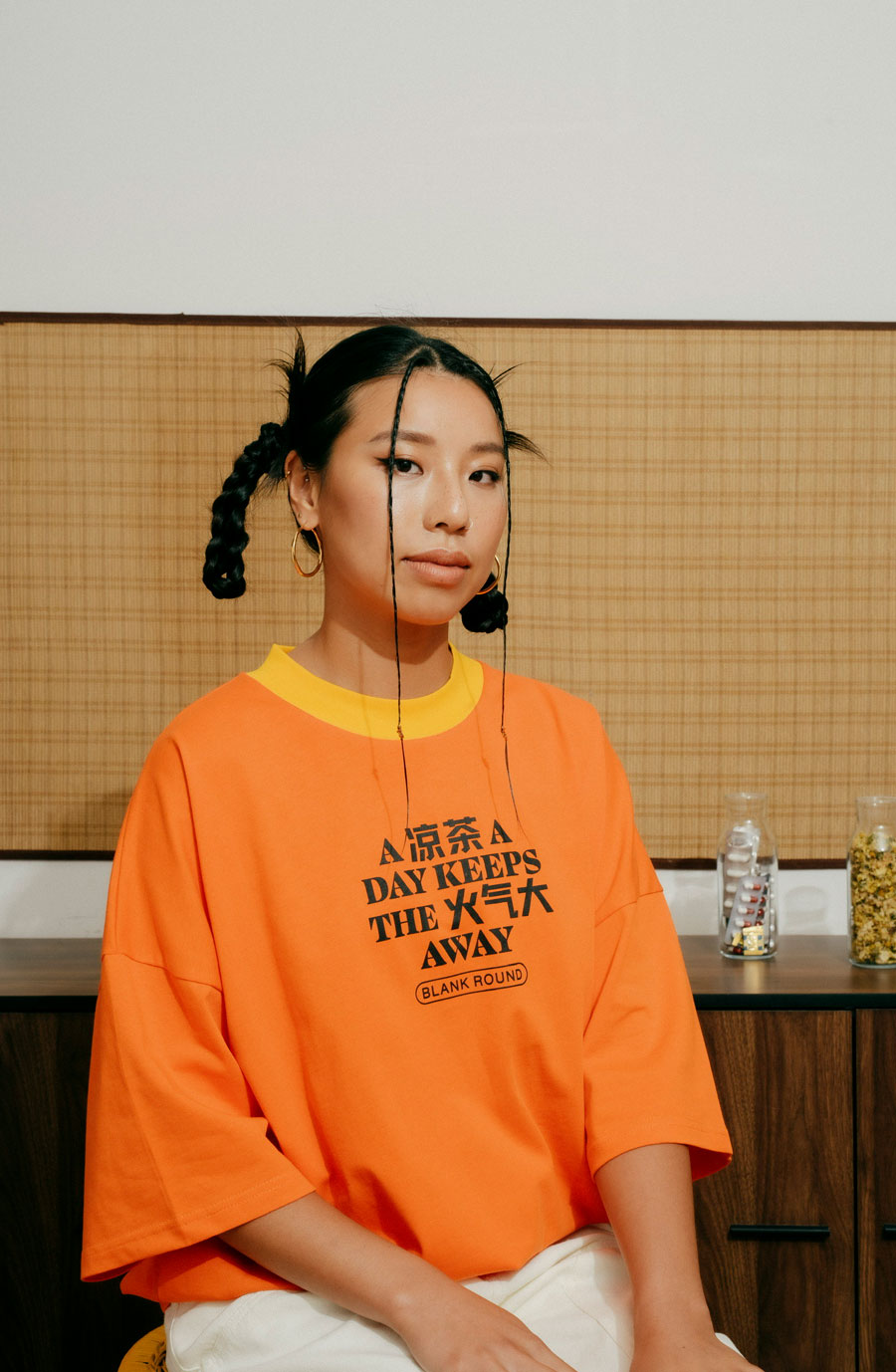 Right now we are in a strange limbo state where things are beginning to reopen/ restart while being underlined by a certain level of cautiousness. Do you have a certain message or mantra that has helped you navigate these times?
I think learning to appreciate and to be present were some of the lessons from the last 2 years.
What are your plans for 2022?
Can't say too much but there are some interesting collaborations for Blank Round that are coming to life… ;) Personally, I just want to visit my grandma in China asap!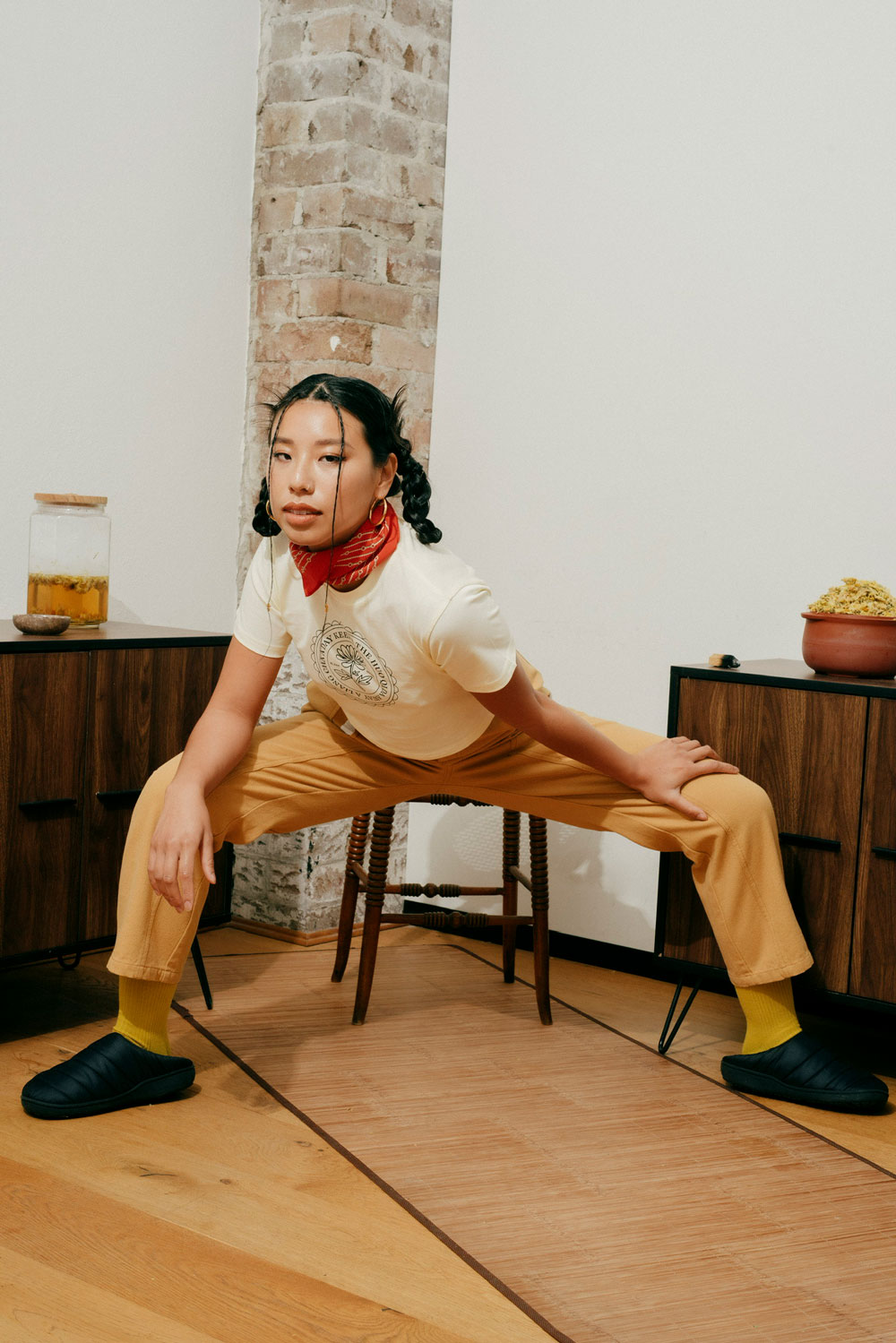 You can find more info on 'Blank Round' here. Follow @blankround_
Campaign credits:
Creative Direction: Oscar Song (@oscarrsong)
Art Direction: wa sei (@wa____sei)
Graphic Design: Kimberly Luo (@kimluo)
Photography: Cameron Oates (@ccameronoates)
Styling: wa sei and Oscar Song
Hair: Kaori Ishiguri (@kaori_ishiguri)
MUA: Maggie Wu (@not___margaret)
Models: Jenn Poon (@jennnpoon), Rodney Nielsen (@omakaseguy) & Leanne Xiu (@leannexiu) 
Assistant: Carla Devot (@carla_dvt)
Photo Assistant: Drita Ajredin (@d.ajredin)